For the entrepreneur with a brilliant product idea looking to sell on Amazon, one of the first steps is choosing a manufacturer to mass produce that product. There are three primary options for this: producing the product yourself, sourcing it locally, or manufacturing it overseas. There are advantages and drawbacks to each method, so it is important to choose the one that best fits the needs of you and your business.
While producing your product yourself gives you the advantage of having complete creative control, this method's downfall lies in the fact that you'll have to put in extensive hours of time, energy, and labor yourself. It also isn't scalable. Instead, you could be using that time to grow your business and to strategize so that you can remain a competitive seller in your industry.
For those reasons, this article will focus on manufacturing overseas. It will cover important factors to consider when selecting a manufacturer as well as tips for how to efficiently move through the manufacturing process.
Types of Manufacturers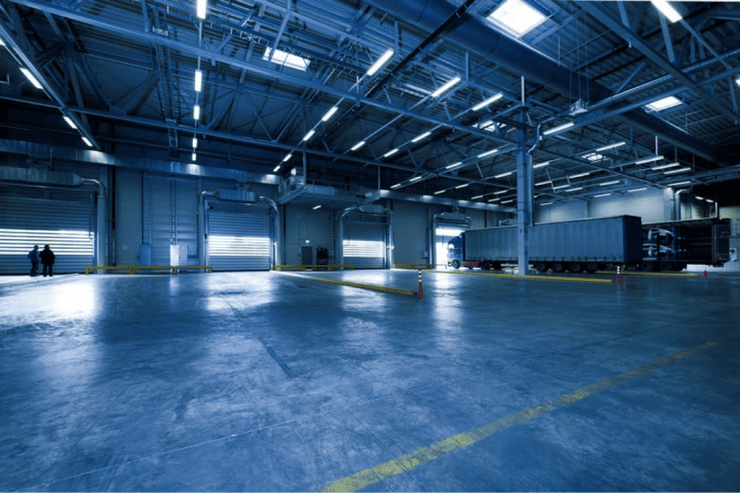 The first step is choosing a manufacturer. Note that we're talking about manufacturing, not distribution (read our article on the difference between manufacturing vs distribution for more info). First, let's jump into the three different types of manufacturers: wholesalers, trading companies, and actual factories.
Trading companies tend to possess a larger variety of types of products, but they add a charge on top of the price set by the manufacturer. This is their margin. It is also important to consider that since the trading company is not the direct source of the product, it will be difficult to hold the trader accountable for any defective products that may be produced. Moreover, it will be unlikely that you will be able to truly vet the factory that is actually creating your product.
However, if you're looking for a low minimum order quantity, it may make sense to work with a trading company rather than an actual factory. Actual factories will be larger with higher minimum order quantities. There, you may feel overwhelmed by the manufacturing process as a whole, but a trading company will know how to address your business's needs at a comfortable, smaller scale.
Similar to how trading companies operate, wholesalers work by purchasing a product in bulk quantities and then profiting by adding a margin to the price they paid for the product. Although wholesalers are quite common, there are certain factors to consider about this sourcing method.
For instance, wholesalers usually only purchase products that have been standardized across the board, so there is little to no room for customization.
As with trading companies, wholesalers are not the direct source of the product. By going directly to the manufacturer instead, you can reliably work with the producers of your product and most importantly, cut costs.
Here at Sourcify, when our clients come to us wanting to cut costs, the most common solution we have is to switch from working with a trading company to working directly with the manufacturer. As a result, we've managed to cut costs and save our clients anywhere between 45% to 340%.
For example, JJGeorge, a company that produces premium grills and grilling equipment, came to Sourcify looking to save money on a key part that they had been purchasing from a wholesaler. Within one week, we were able to put JJGeorge in contact with the manufacturer in China that was producing that part for the wholesaler. In doing so, we were able to cut out two middlemen from the process and save JJGeorge 65% of what they had been previously paying for that part.
The key to a smooth manufacturing process is going directly to a factory. This approach is highly recommended because it is the most economical of the three and will thus allow you to have the greatest profit margin.
Choosing a Manufacturer
Now that you've understood why you should work with a factory, it's time to figure out which one to work with. Sifting through and evaluating the plethora of possibilities can be overwhelming, to say the least. In order to give you a more comprehensive overview of manufacturers, here are some factors to consider that will allow you to more systematically approach your search:
Location. As I mentioned earlier, manufacturing can be done either domestically or abroad. Much of the world's manufacturing takes place in Asia – an approach that I personally recommend for economic purposes. Having products manufactured overseas in Asia will give you the best bang for your buck because of the differences in the value of our currency and cost of labor. For instance, with 1 U.S. Dollar being currently equivalent to 6.54 Chinese Yuan and the cost of labor being significantly lower throughout Asia, manufacturing your product abroad is clearly the most cost-effective method for your business. Unless you're trying to market your brand as "Made in America" to your target audience, manufacturing in Asia will typically be your best bet.
Production Capacity. If you meet your sales goals more quickly than expected, you will need a manufacturer that is capable of acting quickly and is readily prepared for completing production runs that may exceed initial expectations. The right manufacturer will be responsive to your updates regarding production quantity and will be capable of stepping up to the plate to fulfill demand. Checkout our page on configure to order, or CTO, for more information on the manufacturing production capacity.
Existing Molds. By selecting a manufacturer that has produced products very similar to yours in the past, you increase your chances of being able to use their existing mold rather than having to create your own. Not only does this save you time and money, but it also helps to establish the manufacturer as being reputable and dependable enough to create your product.
If you have a product that is incredibly unique, you will have trouble finding a manufacturer with an existing mold that matches the specifications of your product. However, if you are able to use an existing mold for your product, then you definitely should because it will make the entire manufacturing process quicker, cheaper, and more efficient.
Quality Assurance. What steps are taken to ensure that the quality of the product is up to par and how many times during the entire manufacturing process are these steps taken? Quality assurance is arguably the most crucial piece of the manufacturing puzzle because the more steps that are taken, the less likely there will be defective products. Make sure to dive into this topic when speaking with manufacturers about the ins and outs of their factories.
Moving Forward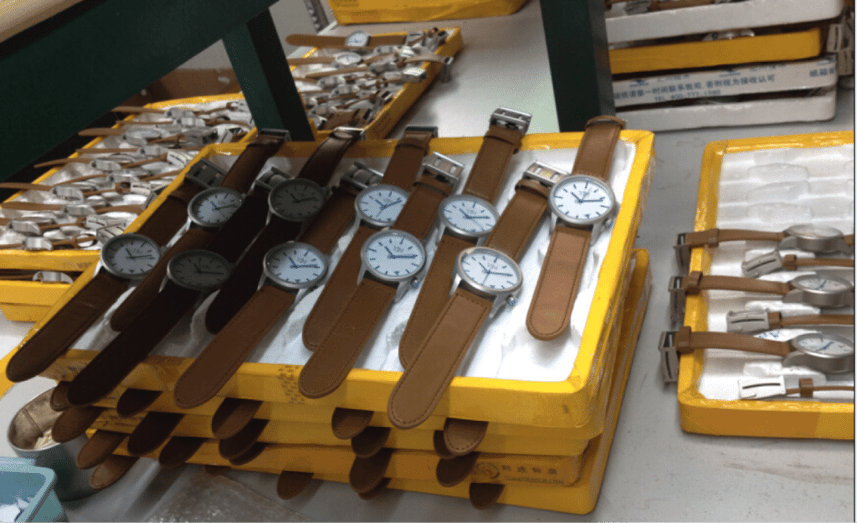 Now that you've selected a great manufacturer to work with, the next step is to create a prototype of your product. You will need to be incredibly detailed when setting all the specifications for your product: various materials needed for the respective parts, color, size, shape, logo placement and more
The key to ensuring a smooth experience during this process is to communicate often and effectively. By doing so, you and your manufacturer will be completely on the same page. Strive to be in contact with your manufacturer at least a few times a week so that the process runs smoothly for both parties and there are no surprises by the end of it.
Once you've sampled and tested your product prototype, you can then confirm production logistics with the manufacturer. Many production factories operate under a payment policy of 30% upfront to cover initial costs and 70% at the end of the production process.
Importing Your Products
When the manufacturing process is complete, your products will be ready to be shipped to you. If the products were produced overseas, then you have two main options for shipment of your goods: by air or by sea.
In either case, make sure to have the following documents from your manufacturer so that your products can get through customs smoothly:
Bill of Lading – a detailed list of the shipment of products in the form of a receipt
Commercial Invoice – Declares the classification, valuation, and duty payments owed on each shipment
Packing List – details what is being imported
Evidence of right to make entry
When it comes down to deciding between air freight and sea freight, there are a few pros and cons of each method to consider.
Shipping by air is often much more expensive than shipping by sea, especially if you are expecting a lot of heavier, bulkier products. This shipping method is also quicker and more reliable. Air freight is notorious for sticking to tight schedules, with every detail of the trip being calculated to the tee, while cargo ships may often encounter delays. Additionally, you will likely have the ability to track your shipments when they are delivered by air, which is another reason that air freight is usually the favorable option. Paying the extra costs may be worth it for the speed, reliability, and peace of mind that you get in return.
Conclusion
Manufacturing any product can be a quite complex process, but doing your research will make the entire experience run more smoothly. While you have other options to consider, choosing to manufacture your product at a factory overseas will be the most economical path to take, allowing you to collect the greatest profit margin.
Spend time comparing and contrasting the various characteristics of each factory and you'll be sure to find the one that best suits your business's needs. Communicating often and clearly will result in a straightforward, pleasant production experience for both you and your manufacturer.
Once your brilliant product has come to life, you are ready to begin listing it for sale on Amazon. To learn more about how to do this, head on over to Amazon to register and read about the selling process. Before you know it, the product that started out as an idea in your head will be right at your consumer's doorstep!