Businesses rely on the supply chain for outsourcing distribution, transportation, warehousing, packing, inventory forecasting, raw materials provisioning, and fulfillment services. When the processes function properly, customer relations solidify.
Satisfied customers are the backbone of any third-party logistics (3PL) warehouse. If consumers stop purchasing from a business due to shipment delays, missing items, damaged goods, or other problems, then businesses will start jumping ship and swim towards the competition. It is imperative that third-party logistics improve customer satisfaction so everyone in the supply chain is happy with the services they receive.
In theory, customer satisfaction might seem simple. However, problems can quickly arise, especially for big 3PLs. Warehouses have to stay on their toes by embracing the latest technology trends to upscale and fine tune their operations to stay ahead of the competition. Businesses working with 3PLs expect full transparency coupled with open communications every step of the way.
The Recent Growth of 3PLs
The growth of 3PLs in recent years has been impressive. In a 2020 report, the global 3PL market reached a USD value of $921.49 billion. Currently, 90% of Fortune 500 companies rely on 3PL businesses to ship their products to consumers around the world.
In the United States, 3PLs experienced a growth rate of 3.2% in 2021. The phenomenal growth has been spurred by the COVID-19 pandemic, which has caused many people to avoid going out in public, so they have turned to online ecommerce sites for much-needed goods. Others are now opting to shop online due to the ease and affordable shipping options.
Whatever the cause for the rampant growth rate, it is not expected to slow down anytime soon, which has sent logistics companies scrambling to stay ahead of the competition and ensure consumer satisfaction stays high. In this article, we will look at ways a 3PL can improve customer relations.
What is Third-Party Logistics?
Businesses trust 3PLs to conduct tasks throughout the supply chain from start to finish. The companies expect their goods to be handled and delivered efficiently to ensure ongoing consumer satisfaction. The 3PL functions as the go-between that manages every step of the supply chain. They provide comprehensive and, in some situations, one-stop solutions in warehousing, packaging, order fulfillment, and transportation.
All practices and technologies of the 3PL work together and integrate with businesses to meet the complex challenges of the supply chain. They ensure that everything remains responsive, agile, and functional.
Businesses that work with a 3PL provider form a strong partnership with all gears in the system striving to ensure a solid customer experience.
Reliably Meeting the Needs of Customers
Third-party logistics service providers have to focus on providing operational and technical excellence every step of the way. In order to come out in the lead position, a third-party logistics provider must rely on a flexible and reusable system with the latest technology for effective operational services.
Here are a few things that a 3PL should have in order to meet the needs of customers:
A reliable system that can meet the increasing demands of consumers.
Control and visibility solutions which provide a secure view of all information throughout the supply chain.
Ability to provide real-time information for enhanced supply chain performance and management.
Continued improvement of all processes.
Flexibility to meet the demands and needs of a variety of customers.
Reliance on the latest warehouse management system (WMS) software and transportation management.
Improved IT efficiency.
Fast and simplified customer implementation.
Importance of Logistical Efficiency
When weighing the importance of consumer satisfaction and the efficiency of a 3PL, companies and 3PLs have to remember that they are both of equal importance. How effectively does the third-party logistics warehouse conduct its supply chain operations? Are the movements of physical objects and the handling of vital information effective?
A 3PL that is functioning on top of their game can easily keep track of product shipments. They will move products to their correct locations without any obstacles. The efficiency of the supply chain impacts marketing and plays a significant role in logistics strategies. Warehouse inefficiencies lead to unhappy consumers and will chisel away at your bottom line.
Quicker Delivery Time
Delivery time is considered the period from when the consumer first orders a product to when they actually receive the product. For companies who need to ship inventory (such as with ecommerce businesses), delivery time is of paramount importance.
Consumers have become spoiled with the speedy service offered by the giants of Amazon and Walmart. Many expect their orders in a day or two. Delivery time is a vital concern for logistics and marketing professionals. Shortening the delivery time is a sure way to ensure consumer satisfaction and loyalty. The 3PL also adds greater value to their business by offering rapid and efficient delivery time which surpasses the competition.
Ability to Pinpoint Problems
An effective logistics strategy helps companies track product orders and stay up to date on shipment data. Running an innovative warehouse management system solution gives them an upper hand over many who continue to rely on manual processes which are filled with errors and slow down the workflow.
Running state-of-the-art software lets a business quickly spot the location of a product, see when it was originally ordered and shipped, and resolve any problems that might have occurred with the order. Expert tracking and communication procedures will satisfy even the most irate consumer and rapidly turn a bad consumer experience into a positive one.
Exceptional Quality Control
Logistics are crucial to manufacturers because they allow for a prominent level of quality control coupled with immediate adaptations and greater management over processes.
Lost or damaged items and excessive hold ups damage any business's reputation. Not only the 3PL but also the company partnering with the logistics company will take a serious hit from consumer dissatisfaction.
Efficient logistics lets a manufacturer, company, or 3PL quickly spot the problem and narrow down the issue to locate the source and implement corrections.
Providing Extra Services
Businesses consistently offer extra services and perks as an integral part of their marketing strategy. They believe the offers impress customers and help push customer satisfaction.
A modern logistics company can take things to the next level by providing advanced tracking options on all product shipping. Consumers can track their items at any time throughout the supply chain. Offering innovative logistics affords greater customization and gives the customers added tools that they appreciate.
Transportation Considerations
3PLs work to engage carriers while consolidating items into less than container load (LCL) or less than truckload (LTL). They track the freight, payment, and insurance documents while working with private fleets.
Companies turn to third-party logistics because it lowers their transportation costs and provides greater efficiencies. A 3PL can meet the complex supply chain challenges that might arise. Best of all, thanks to modern technology, a third-party logistics provider offers real-time visibility of the inventory while it is in motion.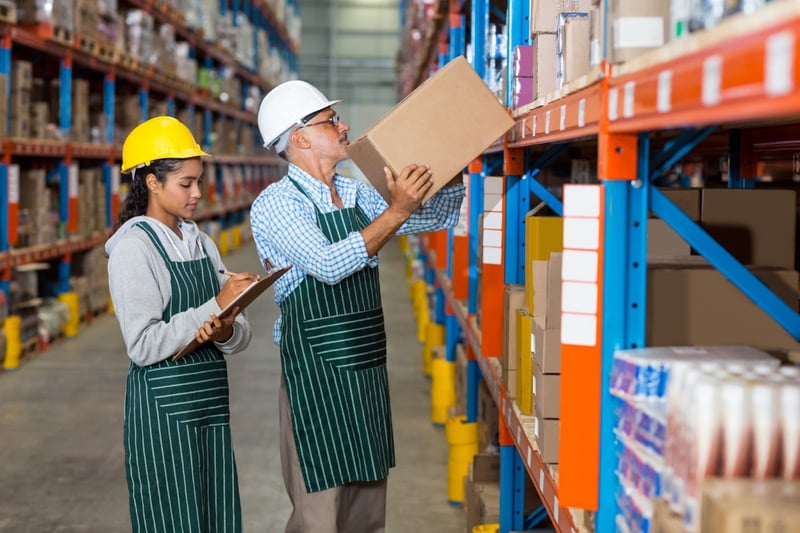 Global Shipping
Shipping globally isn't without challenges and stress, especially nowadays when bottlenecks and shipping fleets are at a standstill in many regions of the world. A 3PL leader is well-versed in handling global shipping logistics to guarantee satisfaction. They have the knowledge needed to deal with customs, consolidation, and freight forwarding all within an allocated time-frame and while keeping costs low.
A third-party logistics provider acts as a representative to a customer's business. They work to meet all trade compliance requirements, manage costs, and follow through with execution as planned.
State of the Art Information Technology
A 3PL relies on information technology to meet the needs of their ecommerce business partners, transportation, customer relationships, and warehouse operations.
Electronic data interchange (EDI), cloud-based WMS solutions, and application programming interface (API) are all tools preferred by third-party logistics providers with the goal of increasing supply chain processes and visibility for all shipments in transit.
The Three Main Things Shippers Want in a 3PL
Suppliers want a 3PL company that provides excellent communication coupled with superior customer service. With increasing competition, a third-party logistics provider has to find ways to stand out from the rest.
Superior Assistance Coupled with Quick Response
Response time impacts customer service. The logistics industry is fast paced and must provide quick responses to all inquiries. When a consumer reaches out via phone or email, the 3PL must help and make communication a priority.
Build Relationships and Trust
A 3PL's job is to move freight, but to come out ahead of the competition, they also have to build relationships and trust with their customers. Taking the time to get to know their shipper's needs and pain points helps to build a solid foundation that reflects knowledge and confidence. Customers have to know that the 3PL they partner with is in it for the long haul to provide a feeling of peace and security.
Provide Error Free Shipments
One of the easiest ways to ensure consumer satisfaction is to make sure there are fewer issues with shipments throughout the entire process.
Logistics coordinators should communicate with dispatchers and drivers concerning every shipment. They will need to monitor loads from start to finish when the carrier is booked and during delivery. Tracking helps guarantee that the item is picked up and delivered with as few hiccups as possible.
Things to Avoid to Increase Customer Satisfaction
A 3PL who wants to improve customer satisfaction should avoid the following errors or risk losing business. Each one of the problems below are serious red flags.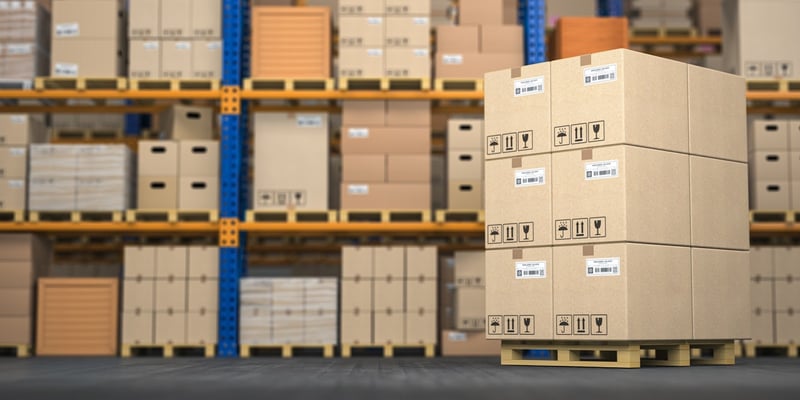 Frequent Mistakes
Mistakes happen, especially with fulfillment. However, if they happen frequently, they are going to reflect poorly on the 3PL. Consumers usually blame the company and not the fulfillment center, which will damage the trust you have built with your customers. Avoid shipping damaged goods, losing products, sending items to the wrong address, or other supply chain problems.
Becoming Stagnant
Stay ahead by embracing advancements in technology. Make frequent improvements to help streamline processes. It's imperative that a 3PL embrace an initiative-taking approach to meet their customers' current and future needs. Just treading water isn't going to get the company anywhere, and eventually customers will start to jump ship.
Failure to Go International
It's not unusual for an ecommerce company to start with domestic fulfillment, but eventually they will want to expand into the global marketplace. Currently, the global buying market holds at $2 billion and is expected to grow.
A 3PL that operates only in the United States and doesn't have a handle on international trade rules and regulations can quickly get stuck and not grow. Their customers will need to seek out the services of a different logistics company to meet their growth needs in the international market. At this point, to stay ahead of the competition, a 3PL must offer global services and provide expertise in importing and exporting
Inadequate Support
A logistics company has to oversee returns, exchanges and refunds, which are all just as important as providing order fulfillment. Not all 3PLs provide 24/7 customer service and fail to meet the support needs of their customers.
Outdated Technology
A 3PL provider must have adequate warehouse management system software to provide insight on all processes and keep track of each order from the moment it's received until delivered. The software should effortlessly sync and provide transparency.
Lost inventory and errors can quickly cost thousands of dollars each month. A cloud-based WMS improves warehouse efficiency, helps track all items, automates orders, provides directed putaway, creates scalable workflows, and more.
Pricing Problems
You don't have to be the cheapest 3PL, but you also shouldn't be the costliest. You'll need to find your sweet spot for pricing to ensure customer satisfaction.
Conclusion
With stiff competition, creating customer satisfaction has never been more crucial to ensure long-term success. If customers believe they are paying too much for services then they will start shopping around. They might opt to go with your competition if they find another 3PL with a more appealing deal or innovative tech services.
When exploring ways to improve customer satisfaction, you'll want to take a hard look at your technology to determine if it's time to upgrade.
At Extensiv, we offer a leading WMS solution that will give you the tools you need to impress your clients and customers. Contact us to learn more today!