What is Cross-border Fulfillment in Ecommerce?
Any time a company sells products to customers internationally it is considered cross border ecommerce. Fulfillment of those international orders can involve warehousing and storage in or near the country where you are selling, but not always. It's imperative to have a well-crafted strategy for ecommerce fulfillment and shipping before selling to international customers.
Global ecommerce has steadily grown in the last decade, and in 2020 it has skyrocketed. More and more consumers are buying their goods, groceries, and everything else online -and there's nothing stopping them from purchasing from international online merchants. To capitalize on this phenomenon, companies of all sizes are looking to maximize their customer reach by implementing cross border shipping.
Shipping into new countries is one of the biggest challenges of global ecommerce and requires deep knowledge of trade compliance, cross border customs clearance, fluctuating shipping rates, all while providing efficient order fulfillment - and all of this can get complex quickly. Before expanding to international markets, consider the following: know your destination country's market, partner with a fulfillment company or freight forwarder that understands the regulations and compliance specific to your new region, and solidify your shipping strategy to keep costs down.
Before Launching Cross-Border Fulfillment-Know Your Market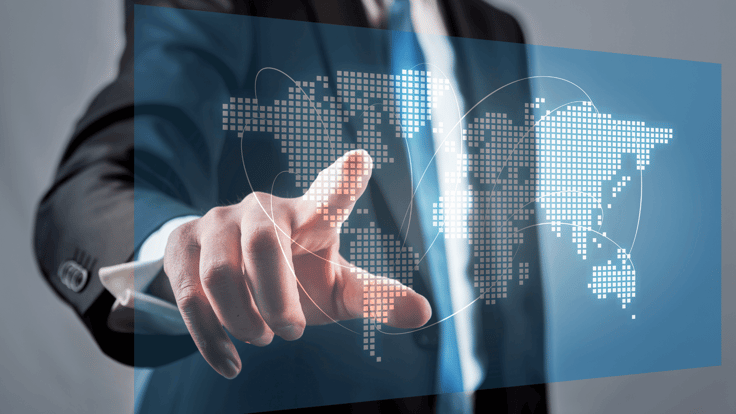 The number one benefit to international shipping and fulfillment is more customers. Once an online retailer hits a certain threshold with domestic sales, branching out to untapped audiences in a new international market makes logical sense.
A crucial step to beginning a cross border strategy is knowing the market you're getting into and planning your supply chain accordingly.
Questions to consider to get to know your market better:
Who is buying your product?
What local products similar to yours will you be competing with?
Is there a high demand for your product or are you hoping to build demand?
What ecommerce expectations does your new target market customer have?
What geographical areas or country will you focus on?
Will weather or terrain conditions impact cross border logistics and shipping?
Do you plan to offer currency conversion for cross border orders?
Will your international sales price be able to compete in emerging markets?
Will your international shipping times be acceptable for your end customer?
Do you need to incorporate new languages into your ecommerce strategy?
What are your forecasted customer acquisition costs for your target market?
Will you use a domestic or international warehouse for order fulfillment?
What type of fulfillment provider or fulfillment service do you require?
Can you use FBA export services to reach international marketplace audiences?
How will import duties impact your shipping cost and supply chain?
The modern ecommerce customer has been trained to expect easy and speedy shipping and order fulfillment. Taking time to figure out how your brand and product fit into the new market are deal breakers. Moving too fast without answers or a warehouse in place could leave you with supply chain headaches and extra costs you didn't anticipate.
Hire an Expert Fulfillment Partner to Navigate Cross-border Trade Regulations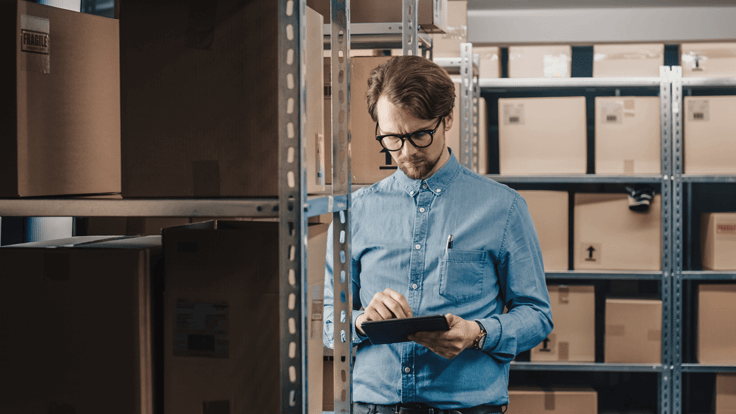 Understanding cross border commerce trade rules, customs, and all import and export rules can get complex quickly. The best advice is to get an expert fulfillment partner to help set up the necessary customs documentation and operational warehouse system. Without customs compliance, you may be facing tons of extra fees, or products held up at the border (good-bye repeat customer!).
When shipping goods across country lines, they must pass through customs with the correct documentation. Although there are some similarities, every country is different.
For example, the de minimis value varies greatly from country to country. De minimis is the retail price threshold that determines the duty and tax fees for the goods in each shipment. Knowing if your product retail price is above or below the de minimis threshold will make a big difference in the duty and tax fees you incur. The shipper you choose can also affect the de minimis in some countries.
This year, through the USMCA agreement between the US, Mexico, and Canada, the import fees for US sellers moving goods into Canada and Mexico are slightly more beneficial. This new agreement (and update from NAFTA) encourages more trade and makes it cheaper for a US-based seller to send a shipment to its North American neighbors.
Other international rules that may apply to specific products and countries include:
Permits and licensing
Product label language translation
Food and health standards (medical or food/drug guidelines)
Importer of record
Getting Interest from International Customers? Solidify Your Shipping Strategy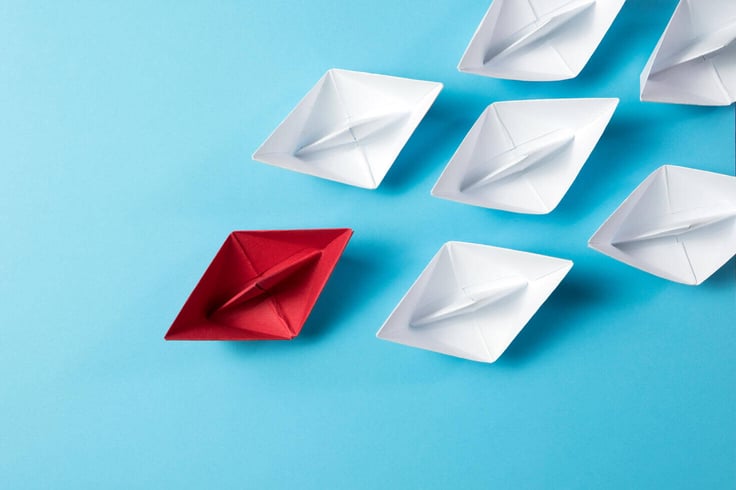 With the explosion of global trade, there are a lot more shipping and fulfillment options than there were even five years ago. This growth makes it easier for smaller companies and emerging markets to leverage the infrastructure that has been built.
That said, it's crucial to lock down the right shipping and fulfillment strategy for your company and your products. Without that, you will likely pay too much in transportation costs, and your customers may see extra fees tacked onto their goods at checkout, which impacts customer experience and encourages cart abandonment.
The first step is to get your cost margins straight. It doesn't make sense for a seller with smaller average order values to participate in cross border e commerce because the shipping costs would be a large percentage of the cost of goods sold. When you are getting to know your new market, factor your cost margins into the equation.
Then consider the best carrier option. Under the new USMCA agreement, different carrier options have different rates for goods imported into Canada and Mexico. Choosing the right carrier requires doing a competitive cost analysis across your fulfillment provider options. Once you find a great option, it's helpful to have a supply chain expert on your side to help negotiate a competitive rate.
Duty and tax fees will come into play, and you'll need to decide if these costs go to your customer or not. There are Deliveries Duty Paid (DDP) in which the seller pays for all duty and tax fees before the product crosses the border. Alternatively, Duties at Place Unpaid (DAP) is the option where the consumer pays customs fees once the product is delivered. With this option, the extra cost may be a surprise and the product may be held up until all fees are paid leaving the customer dissatisfied.
To maintain a competitive strategy, regularly benchmark all freight, customs, and operational costs. Systematically tracking what is spent on shipping internationally can provide a great picture of overall transportation costs through various seasons and volumes. With e-commerce analytics and the knowledge of what you've spent historically, you can better cross-compare when it comes time to make changes by switching carriers or negotiating different rates.
Having an expert on your side to help is key. An experienced 3PL (third-party logistics provider) fulfillment provider or in-house shipping expert are ideal ways to support all your ecommerce needs, alternatively, you can work with a third-party trade broker who can help you set up some of these processes in the country where they hold specific customs and carrier knowledge.
Conclusion: The Best Ways to Implement Cross-border Ecommerce Fulfillment
Shipping internationally requires expert experience to ensure it's done right. Knowing all the regulations and rules where you are shipping will eliminate operational hold-ups and extraneous fees that you didn't anticipate. There are a few avenues to take when seeking support, the two best options are hiring an in-house shipping expert or partnering with a third-party logistics provider.
An experienced 3PL will have the infrastructure and expertise to help you start shipping to new countries. Not only do they have the knowledge of the carrier landscape but they'll have the resources to negotiate great rates on your behalf. Many 3PLs may even work in tandem with local logistics providers in the country you want to break into. This will give you easier integration into their inventory management systems should you choose to warehouse products closer to your new customers.
A great 3PL will be able to see what is working in your overall fulfillment strategy and mirror that in the new markets where you want to expand. Above all, if you find the right fit, they will be a partner to help your brand grow and conquer the international ecommerce landscape.