Expanding to new markets can be both challenging and difficult, but it comes with opportunities for growth not found locally. Selling in the EU means access to 28 individual countries, enabling you to bring products to less saturated markets, meet international demand, and grow your store.
While international expansion is not the right choice for every store, it can be beneficial for many sellers, especially those who manufacture their own products (private label) and those who sell products that are in demand in Europe, but not readily available. While Europe's e-commerce market growth is nearly comparable to the United States at 13.3% to 12.5%, the EU represents a market worth more than €500 billion. More importantly, with lower e-commerce saturation, a high demand for many U.S. products, and less competition for American brands, EU marketplaces are a huge opportunity for e-commerce.
Today, global shipping options, companies, and trade agreements make it easy to sell in Europe with a minimal investment on your part. However, there are still many things to consider and account for when selling on EU marketplaces.
(Image: Source)
Barriers to Selling Internationally
Selling in Europe is significantly more complex than domestic sales. To be successful and drive a profit, you must either create local shopping outlets or create affordable international shipping, distribute quickly, manage complex inventory, and work with new laws and regulations.
As an international retailer, you have two options, and each presents their own concerns:
1. Shipping
Selling to European markets from your existing warehouses in the U.S. will enable you to roll out with minimum initial expense. However, you must provide a localized shopping experience, offer product information that the buyer can understand, provide secure payment methods popular in that country, and be upfront about longer shipping times and potential import costs. These will cost you customer satisfaction, and could frustrate shoppers, resulting in a higher rate of shopping cart abandonment.
2. International Distribution
By importing products to your new market, you can offer fast shipping on a local scale, and eliminate problems with import taxes and long shipping times. However, it will mean setting up an international warehouse or working with a third-party logistics partner who can provide an import service.
In both cases, you will have to worry about issues such as prohibited import items, market research to determine the demand for your products and the current market saturation, translation, accepting international payments, customs fees, and international returns.
If you think that your business has the capacity to handle the increased complexity of selling internationally, European markets offer a great deal of value to offset the trouble.
Selling on International Marketplaces
In most cases, you can achieve a good balance between selling internationally and creating your own international store by expanding to international platforms. Online marketplaces like eBay and Amazon offer local variations for multiple EU countries, allowing you to easily expand onto the local version of the site.
Amazon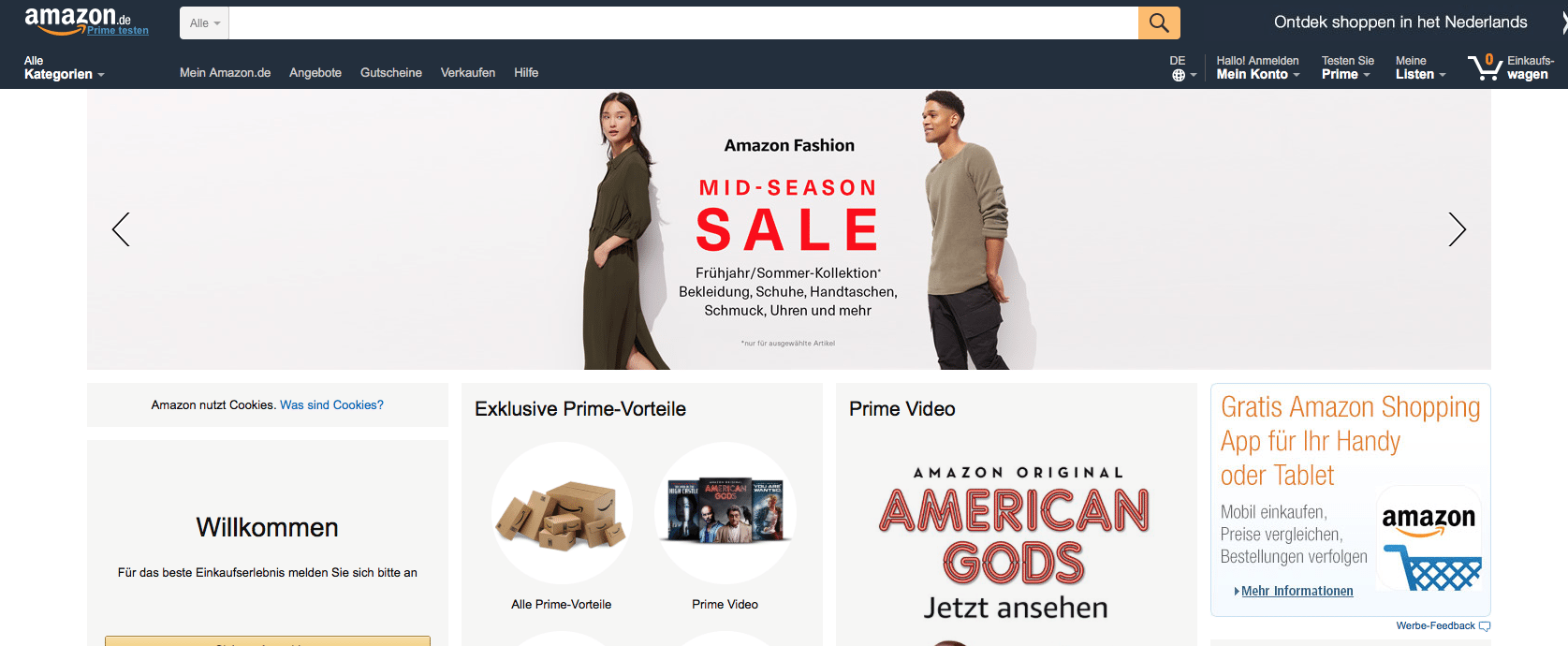 Amazon offers local channels for several European nations, including Germany, France, The Netherlands, Italy, and Spain. This allows you to easily expand to the localized storefront as an extension of your existing sales. More importantly, Amazon allows you to fulfill internationally through Amazon FBA, and if your products are already available locally, they won't charge import tax.
eBay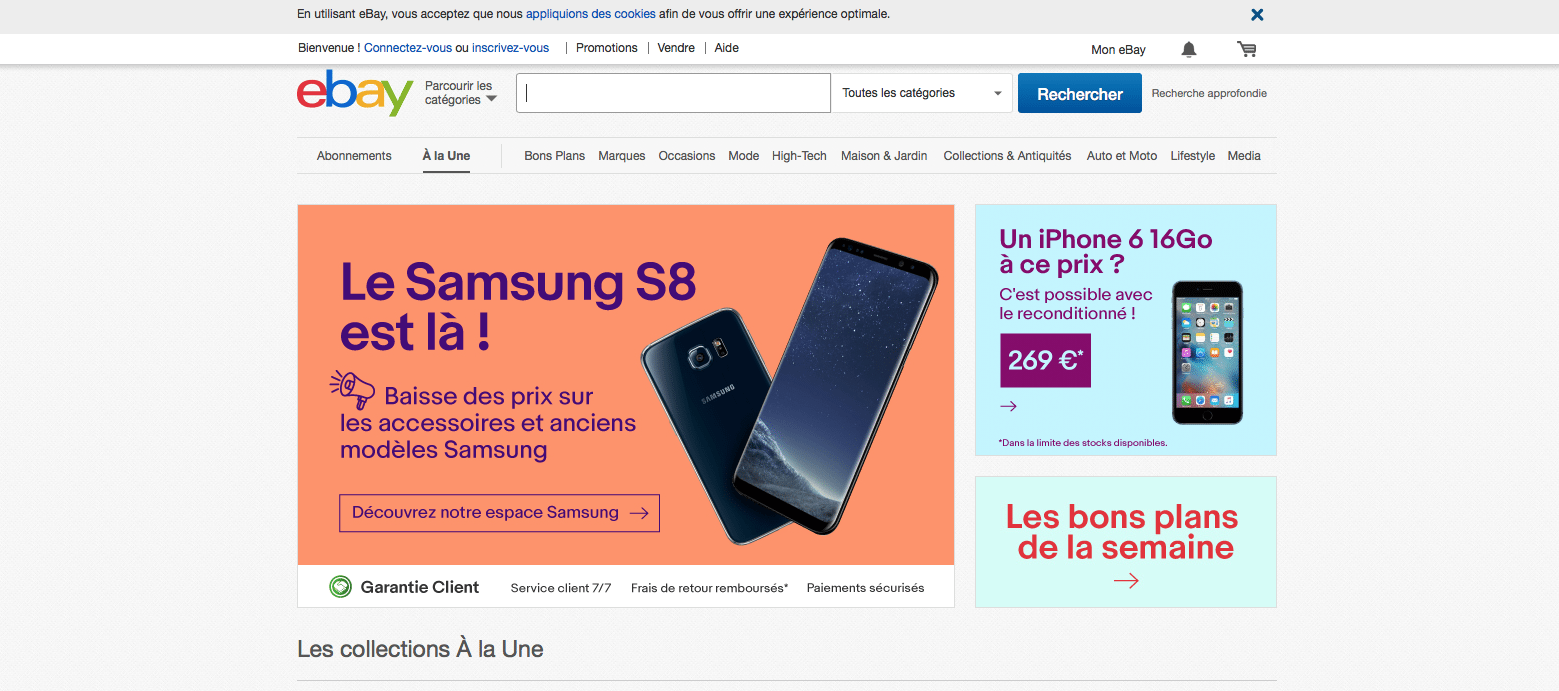 Like Amazon, eBay offers numerous local storefronts designed for local audiences and marketplaces. With EU countries including Belgium, Denmark, Finland, France, Germany, Greece, Hungary, Ireland, Italy, Norway, Poland, Spain, Sweden, and Switzerland, eBay offers more opportunities for expansion than any other marketplace.
eBay also offers a global shipping program where you can ship items to their warehouse and they forward internationally. It reduces some paperwork, but adds a week or more of additional shipping time and costs to the buyer. However, it does include duty paid delivery, so that the buyer will not pay additional charges on import.
Local Platforms
Expanding to EU markets means checking for local marketplaces. While these vary a great deal depending on the EU nation or member state, there are plenty of options. For example, Allegro is the largest European fashion retailer, with sales in multiple EU nations. Zalando is the largest fashion retailer in Germany and the Benelux (Netherlands, Belgium, Luxembourg), and Bol.com is one of the largest multi-product marketplaces in the region. Each of these accept third-party sellers, provide their own payment options, and only require that you qualify for an account. Bear in mind that one of the requirements is that you have local products in a warehouse or with a 3PL, and a local registered business.
Exporting Goods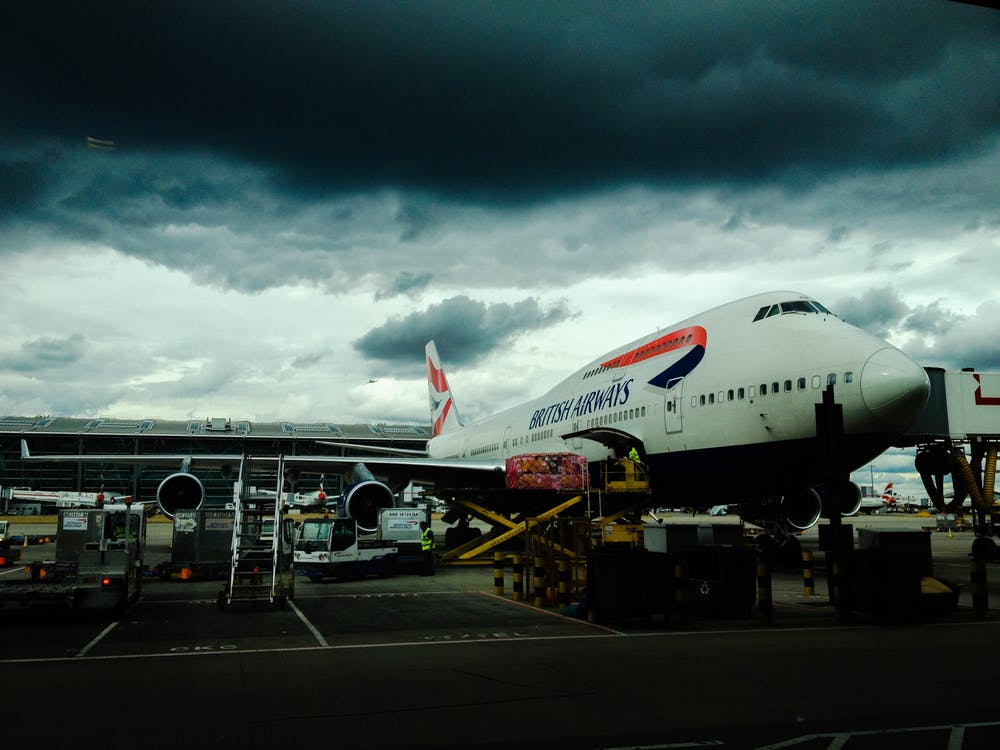 (Image: Source)
Shipping can be one of your largest barriers to international expansion, because moving goods from one trade zone to another is significantly more complex than moving them domestically.
European shipping is highly efficient and cost effective, so if you're looking to compete with local players you'll have to up your game when it comes to shipping. For example, next day shipping is available throughout Germany, France, and the Benelux, with next day arrival in smaller countries like the Netherlands. This type of service is difficult to achieve from the United States, but is common in Europe. Achieving a similar level of service is possible with the right setup, but will require a heavy investment in the region.
International Shipping
Shipping from the USA means that the buyer accepts potential customs charges (typically 17-21% on items over $20-$50), additional shipping costs, longer shipping times (1-3 weeks), and any additional processing time. This could affect your customer satisfaction negatively, even when problems aren't directly your fault (such as longer shipping times).
For this reason, you should only attempt to use international shipping to provide items that are not available locally (which customers might be willing to pay a premium for), or when local versions cost enough that your lower priced item offsets the shipping time and potential customs charges. You might also use international shipping to gauge interest in your product before investing in local warehousing or third party logistics.
3PL
Third party logistics or 3PLs allow you to send inventory to a trade partner who will then ship it internationally and distribute for you. In most cases, any global or international 3PL with warehouses in that country will be willing to move your inventory to an international warehouse.
However, there are also solutions like My American Shopper that specialize in this type of international transport. Here, you will likely have to pay customs and transport fees, as well as a monthly service charge for warehouse storage. These costs will depend on the product and the 3PL. However, this is the easiest and most cost-effective long-term solution for providing international shipping.
Tip: 3PL can also save you money with domestic shipping if you don't use one already. More importantly, you can easily connect your 3PL with your marketplaces to provide fast and efficient fulfillment through local postage carriers without developing extensive international contracts yourself.
International Warehousing
Leasing a warehouse in a European country is an option, but requires more investment and higher costs than any other option. This will mean leasing the warehouse (typically requires a local address and bank account in the country), hiring locally (requires that you set up a business in the country), and handling shipping yourself (which necessitates setting up contracts with local postal carriers). For this reason, this option is not a financially sound one, unless the demand for your product is so high that it offsets the costs of warehousing.
Drop Shipping
Drop shipping enables you to sell locally to build up a local reputation with minimal costs and minimal delays. However, it does reduce your profit margin per item, and because dropship items are typically available elsewhere, products will likely be highly saturated in your market. Read our article on dropshipping margins for more info.
Paperwork and Regulations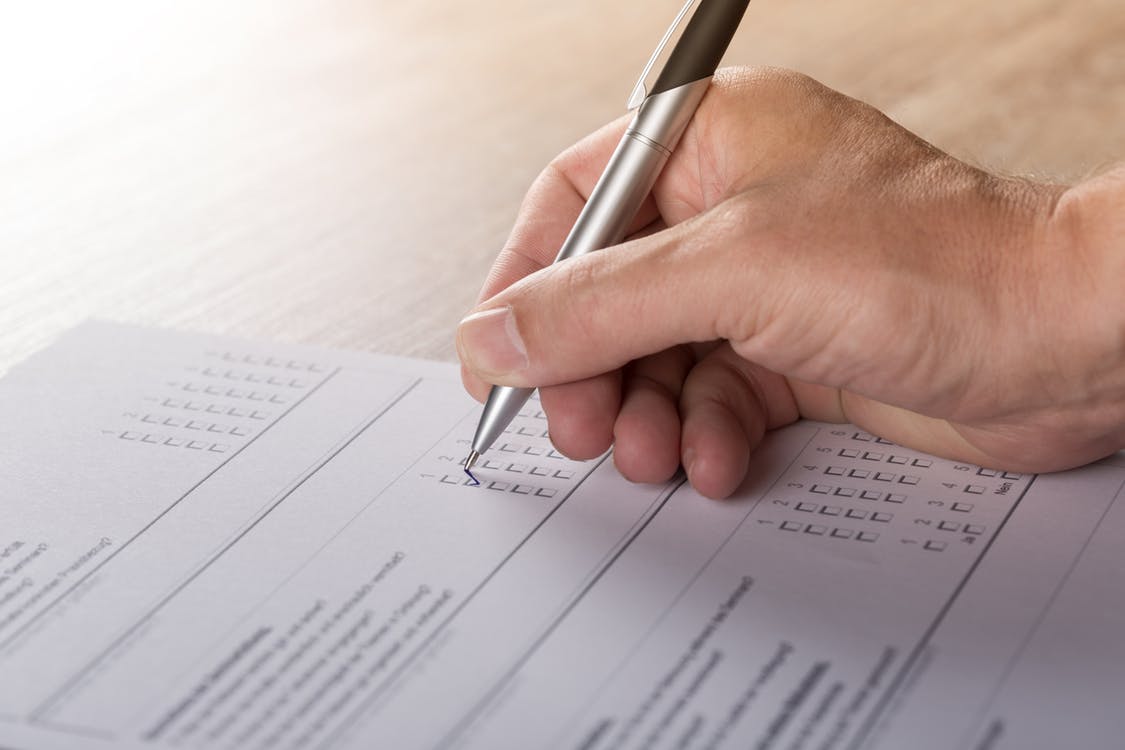 (Image: Source)
Learning new paperwork and regulations can be the most difficult part of integrating a new market. However, once you learn the rules, they rarely change for the country. Most European countries have specific regulations for that country, so you'll have to research specific rules including restricted items, import and duty, sales requirements, and mandatory payment advisory buttons per country.
You will likely have to fill out paperwork like the following each time you import products:
Commercial invoices
Customs declarations
Freight documents
Entry summary declarations

Mandatory Payment Advisory
Some European countries, like Germany, require that checkout buttons notify users that placing an order involves payment. If you are partnering with a Payment Service Provider (PSP) they will likely provide buttons that comply with this law. Similarly, if you offer an invoicing or Buy Now/Pay Later policy, you must notify users that they will be in debt should they use this option.
Restricted Items
Most countries have specific restricted products, others ban broader categories such as dangerous chemicals and endangered species. In some countries, the EU also mandates that if a customs official in any country suspects that a product is counterfeit, they may seize it and destroy it. You can check individual product requirements here.
Registering Products
All products taken in and out of the EU market must be registered to meet European WEEE regulations. This is to ensure that all goods meet sanitary, health, and safety standards, and to ensure that you pay VAT on sold products. The European Commission Trade Export Helpdesk is the best place to find more information and the correct steps for the EU country you want to import to.
CE Marking
Many products require CE marking before they can be sold in a European state. While any mass market products will likely already have this (you should check), own-manufacture and private-label products do not. You can check how to achieve CE Marking here.
Registering with the Chamber of Commerce
Most European countries allow you to sell in their country without having a local business or company. However, you may choose to register with the Chamber of Commerce to create a local business entity. The value of this depends on your specific situation, so you should discuss your needs with your tax professional before deciding.
VAT
All products sold in the EU are subject to VAT whether you have a local business or not. Value Added Tax is paid quarterly in most member nations, but you can pay it internationally to the state or country you are selling in, without a local business. Most countries maintain English websites with VAT information and paperwork for international retailers.
Import tariffs Using 3PL and FBA
In most cases, a 3PL will use HS codes to determine the amount of duty or VAT due on import and will either pay this for you and wait for you to repay them, or will charge the rate upfront as part of shipping costs.
HS codes refer to groups of products or items (such as cosmetics or books), which are taxed in the same category. You can look up HS codes and their corresponding tariffs by country here.
Commerce Department Free Class - Export University 101
The U.S. Department of Commerce provides an online class which you can take to learn more about the export process and how it will affect your business in the USA and in Europe. Check Export University 101 here.
Import Process
Register as a EORI (first import only)
Create a commercial invoice
Fill out the Customs Declaration
Fill out Freight Documents (Bill of Lading, FIATA Bill of Lading, or appropriate Waybill)
Pay for Freight Insurance
Products Ship
Customs Processing
Customs Declaration and Payment
Products are Imported
Most of these steps are handled by your 3PL if you are using one.
Accepting International Payments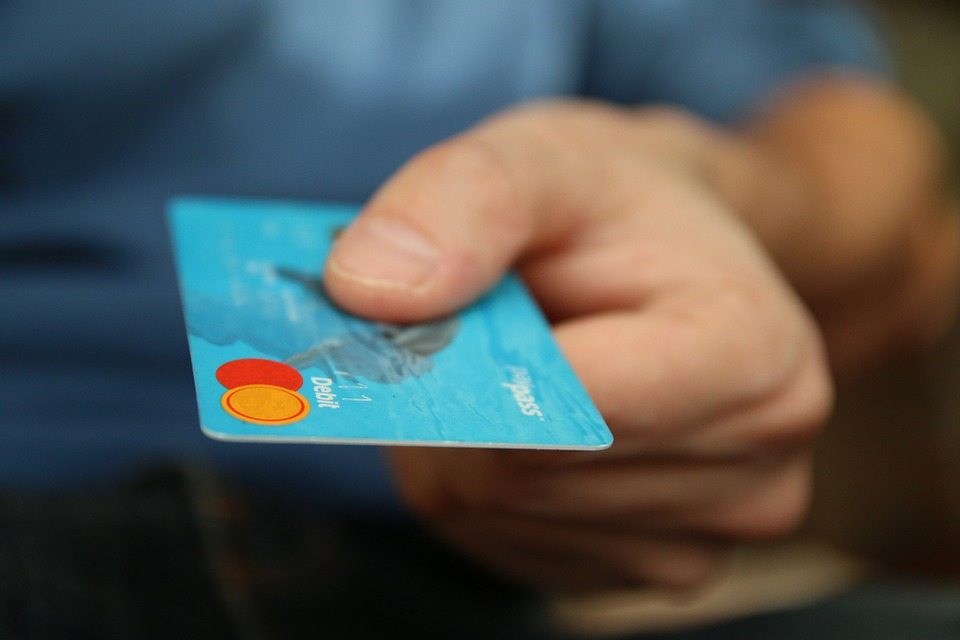 (Image: Source)
Accepting payments online can be complicated without considering selling in other countries. Expanding to other countries means accepting local payment options, accepting and converting local currency, and accepting cross-border payments.
Each of these can be solved by working with a full-service Payment Service Provider (PSP) or Third Party Payment Service Provider (TPP). Selling in Europe means that you can contact more than 300 different companies offering these service to easily set up a single payment solution that accepts local payments, conforms with local regulation, and converts currency as-is needed. Here, you simply set up your existing American accounts and your PSP will do the rest.
This could be better than setting up individual credit or debut card payment systems because you pay one fee, already have everything ready, and you won't have to keep adding on services at additional cost to yourself. Many also insure purchases of up to about 200 euros for consumers.
Some of the largest PSP include Stripe, Ayden, Buckaroo, MultiSafePay, and RBS Worldpay.
Doing It Yourself
If you are not ready to find a PSP partner, you can likely set up payment options on your own. However, this requires researching the specific payment options preferred by the country, where you can set up individual contracts with each payment or card issuing association. This option is more expensive and will likely require between €200 and €850 in setup fees. You may require a local bank account depending on the service provider.
The most important part of accepting international payments is doing the research to learn which payment methods are popular locally. For example, in the Netherlands iDeal is a popular payment choice, but in Germany, Maestro Cards and GiroPay are more common. Understanding and adopting preferred local payment methods will allow you to appeal to a wider audience, so that you can build trust and boost sales, even on your own website.
Customer Service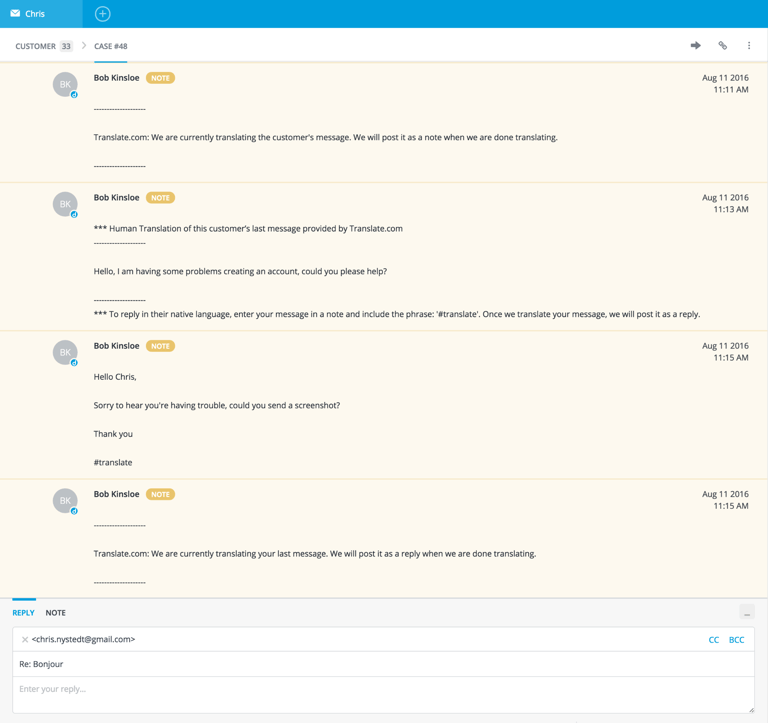 (Media photo provided by Desk.com translatecom)
Providing quality customer service is a must no matter where you are selling. However, selling internationally means stretching the limits of your current customer service solution. For example, if you are selling in the Benelux, your customer service agents must be familiar with English, French, and Dutch. For this reason, it is almost always more cost effective to choose a local customer service solution, provide them with training in your products and business processes, and pay a monthly fee for their services.
Local Languages
In most cases, good customer service means providing quality site and product description translation, so that customers know what they are buying. This type of translation is a one-time fee, but you should ensure that it is done by a reputable company that can offer good translations. Why? Just like poor English might make you wary of a purchase on a U.S. site, poor French, German, or Polish might make the buyer in that country wary of your site. Some studies also show that stores with quality translations are 2.67 times more likely to see a rise in revenue.
Translation Solutions
Customer support solutions like Desk.com, Happy Fox, and others provide live translations for customer service. This is a cost-effective solution for providing international customer support but can be lower quality than offering local customer service.
Market Research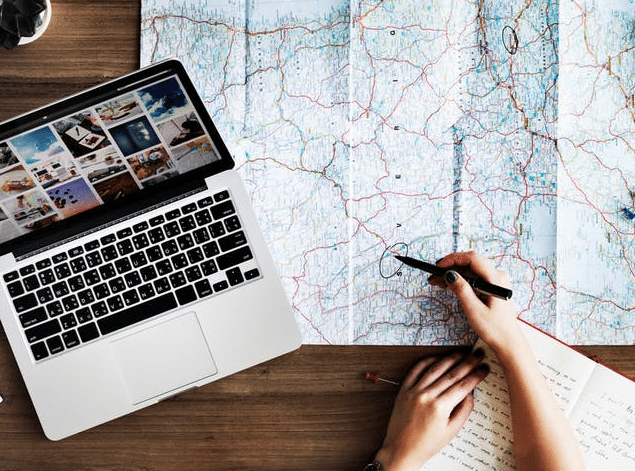 (Image: Source)
Some countries will offer more attractive markets, higher demand for your products, and better currency conversion ratios than others. Market research allows you to determine which EU countries offer the best opportunities for you with the highest ROI. Gauge demand for your product, market saturation, currency value, and product value before investing in a new market.
Which country presents the best opportunities for your store? What is the local demand?
What is the demand for your products
What is the total cost of import including shipping and duty or customs?
What is the total cost of storage and inventory management
Will your product sell with a markup to cover those costs? What is the total value of your goods to the consumer? What is the local currency conversion to USD?
What channels can you best utilize to reach your audience?
If you can determine your costs, potential sales through market demand, and calculate that you can make a profit in a reasonable amount of time, it is likely worth expanding into. Another consideration is that once you have a foothold in an EU country, you can easily expand to additional countries without the additional hassles of importing, thanks to the EU trade zone.
Other Considerations
Selling in Europe means taking everything into consideration, and there are plenty of things you'll need to make decisions on once you expand. For example, you can continue to sell exclusively through international marketplaces like Amazon or you can choose to sell on your own website.
Currency Conversion
It's important to pay attention to currency value in a market you are considering selling to. While most of the EU uses the Euro, which is worth more than the USD, some countries have a slower economy and the Euro is worth more locally. For example, in Hungary, you can purchase about 69% more with a euro than you can in the UK.
Localized websites
Localized websites allow you to establish a presence locally, sell to audiences without platform fees, and establish yourself as a local business. However, development and management fees can be considerable, the website will most likely require local hosting, and translation if the local language isn't English.
Inventory Management
Your inventory management solution must be able to handle different warehouse or inventory locations to prevent stock-outs in your EU stores. Because restocking product quickly is likely not an option unless you find a European manufacturer, you must understand your sales and be able to use that data to calculate par levels and reorder points, then know when and how much stock to ship to your EU marketplaces at any given time.
Local Taxes
In most cases you will only have to worry about VAT during sale, which varies depending on your product. However, you must track your sales and pay VAT to the appropriate local authority (typically the country's Chamber of Commerce).
Local Marketing
Selling locally enables you to reach new audiences, but it may mean that you need to market locally as well. This can include PPC, social media, or content, but must be in the local language. The barrier here is that you should likely hire a local marketer (freelance is okay) because you may not understand local culture, word usage, or other important factors that someone from the country would know automatically.
Invest in International E-Commerce and Reap the Rewards
The EU includes 28 member states, and several of them are among the largest e-commerce markets in the world. However, with so many countries, there are plenty of things to look out for depending on which country you want to focus on.Take the time to research your local options and regulations, select the best shipping solution for your business, and stay on top of your paperwork and taxes to set up e-commerce operations in the EU with minimal complications.
You'll gain access to an entirely new and potentially lucrative market, but don't forget to test the waters first, research your market, and invest wisely. The more you understand your market before you expand, the better your chances of success.