Nothing moves quite as fast as Amazon in the e-commerce world.
Every quarter, and sometimes weekly, Amazon launches a new feature for Amazon sellers to capitalize on.
Once Amazon sellers have grown accustomed to something, it changes.
In 2017, the rage was Seller Fulfilled Prime.
And now, Amazon has privately launched Amazon FBA Onsite.
Amazon FBA Onsite could be the shipping solution you've been looking for as an Amazon seller.
The program is poised to drastically change the way Amazon manages its third party sellers could make your life much easier and more profitable.
Sound interesting?
We're going to spell out everything you need to know about Amazon Onsite.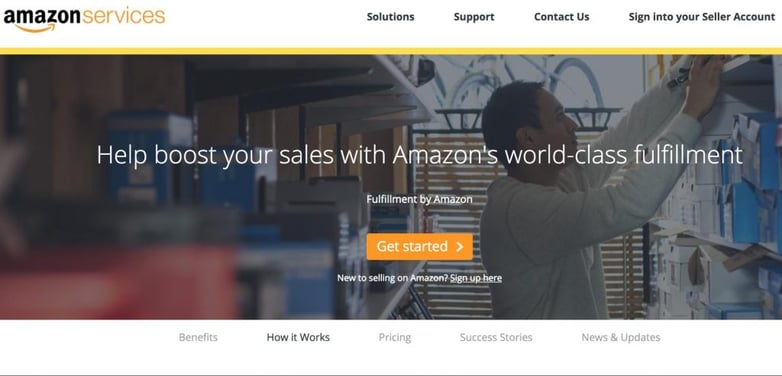 To understand Amazon FBA Onsite, you need to have a sense of what has come before it, starting with Amazon FBA.
If you're a total newbie when it comes to selling on Amazon, here are the basics of Amazon FBA. If you already know all this, you can skip down to the next section.
Amazon FBA allows you to send your products to an Amazon fulfillment center so Amazon can send them to your customers using their Prime shipping service.

With FBA you also get Amazon's world-class customer service so that's one less thing you have to worry about.
And while it's a fantastic service for sellers, the shipping costs to get your inventory to the fulfillment center can be expensive, especially for bigger items, and Amazon storage fees can add up quickly.
Also, you can't send HAZMAT products to them, which can be a problem if you sell things with batteries or have a booming plutonium business.
Additionally, Amazon is using a massive amount of warehouse space to store all those items, which is a huge cost for them, and they're not fans of massive costs.
In an effort to cut both their own costs and seller costs, they've started rolling out various alternatives to Amazon FBA.
In a recent survey, 19% of respondents said relying too heavily on Amazon FBA was the biggest operational mistake that brands can make when scaling. Extensiv Order Manager can help you diversify your warehouse structure while optimizing your investment in FBA.
Option #1: Seller Fulfilled Prime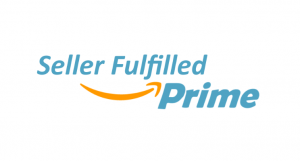 In 2016, Amazon rolled out Seller FulfIlled Prime, which allowed sellers to display the Prime badge on products they fulfill from their own warehouses.
Sounds great, right? It's not all roses and Tide Pods.
If you use SFP and display the Prime badge, you will still have to stick to Amazon Prime's strict standards and shipping times.

They don't want you screwing up their brand image by sending things late or delivering low quality products.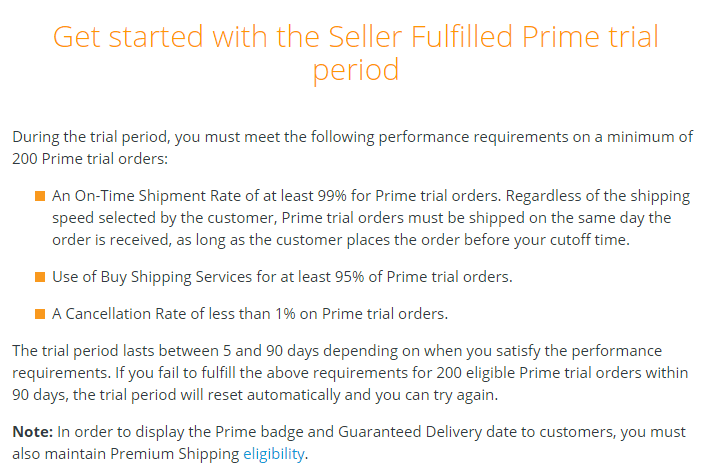 And even though SFP gives you the Prime badge and cuts out the fees you incur if you send your product to an Amazon fulfillment center, it still has its drawbacks.
The main problem was that using the Amazon Prime API, sellers still had to pay full-price for 2-day shipping and Amazon couldn't control the warehouses.

This ended up costing many Amazon sellers a huge amount and many decided to opt-out of the program altogether.
Option #2: Amazon Seller Flex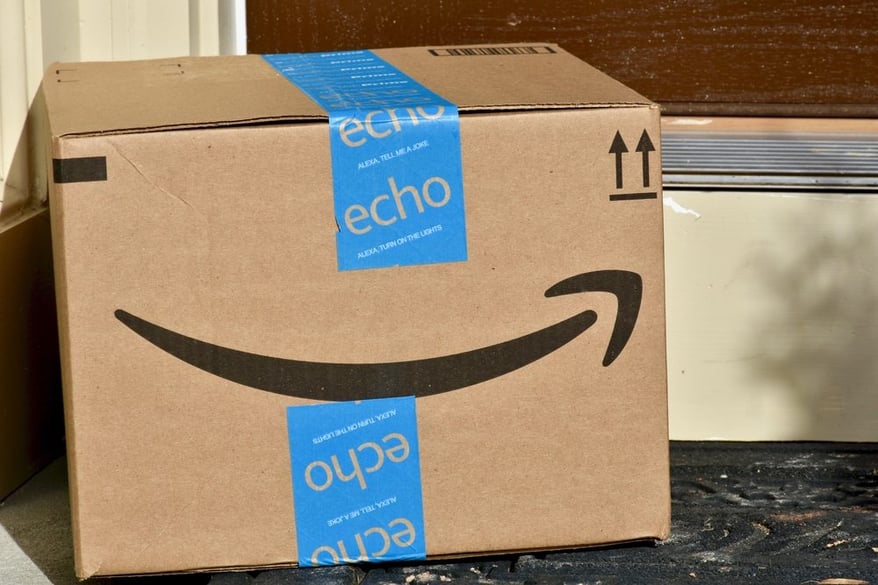 Since many sellers chose not to participate in SFP because of the strict shipping policies and costs, Amazon came up with another program: Amazon Seller Flex
At its core, Seller Flex aimed to make more products Prime eligible while reducing overcrowding in its warehouses.

Using third-party delivery agents, Amazon would totally oversee package pickups, from the warehouses of third-party sellers and the delivery to their customers.
This allowed sellers to fulfill through their warehouses while keeping the two day shipping costs down.
That leads us to Amazon FBA Onsite.
What is Amazon FBA Onsite?
Amazon FBA Onsite is the expansion of Amazon Seller Flex and is a way for Amazon to significantly increase their sales with almost zero additional overhead costs.
It's also a way for Amazon sellers to solve some huge shipping problems.
Essentially, if you combine Fulfillment by Amazon and Seller-Fulfilled Prime, you get FBA Onsite.
The program is open to only a few select individuals, so details are still emerging, but at a minimum, it will involve several key elements:
Amazon "warehouse experts" come in and "optimize" your warehouse. Essentially, Amazon is taking merchant fulfilled warehouses and turning them into fulfillment centers (working for them).
Amazon will allow third-party sellers to use Amazon's proprietary warehouse software in their warehouses. Amazon FBA Onsite WMS system is given to sellers to scan their inventory and print prime labels
Amazon will oversee the entire delivery process, using their own shipping network (as opposed to contractors), from pickup at the seller warehouse to the final delivery.
Those invited to the program are receiving the following email from Amazon: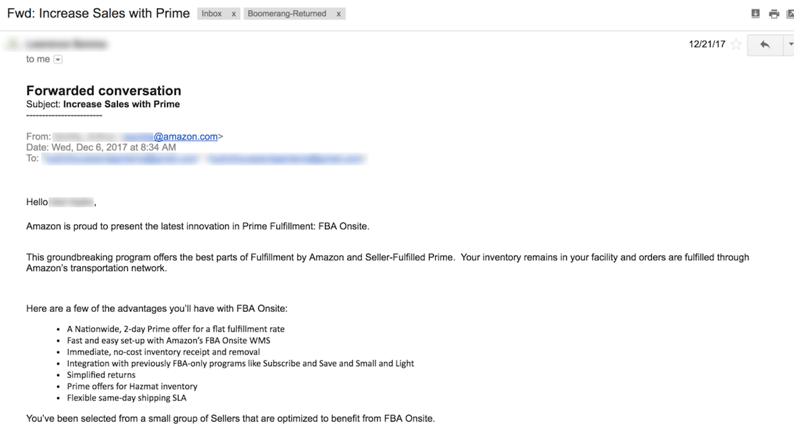 Essentially, this system will allow third-party warehouses to act like Amazon's own warehouses and meet the strict standards that Prime guarantees customers.
It also removes the need for Amazon to continue building massive fulfillment centers, which is a huge win for them.
Finally, it could solve a huge number of shipping headaches for Amazon sellers. They get to use Amazon's state-of-the-art warehouse management system and tap into the company's massive shipping network.
One seller that was invited to the program and has already used Amazon's shipping accounts for FedEx, UPS and the post office said he is getting discounts of up to 85 percent from what he normally pays.
Another seller invited to the program noted:
I spoke with my FBA Onsite rep today.
Basically, AMZ flies in employees to actually set up your warehouse to be an extension of an Amazon fulfillment center. When you move items into the fulfillment "node", then the items you moved in become available for prime offers. Moving them into the node is a walk across the facility for an employee rather than an inbound shipment to an Amazon facility.
Obvious savings will be Amazon FBA storage fees, and inbound shipping fees. They make a customized rate card for you since the fulfillment will be going from 1 facility (in our case) to customers across the US, and I'm assuming the pricing won't be as sharp as traditional FBA because they have to guarantee 2 day shipping to sites all across the USA from one location instead of across a network of fulfillment centers.
For now, all returns will go to an Amazon fulfillment center and NOT be placed into their fulfillment network, but rather be set aside to be batch shipped back to us on a regular basis.
Amazon still handles all customer service and returns.
Amazon services like "Subscribe and Save," which gives customers discounts on frequently purchased household goods, and "Small and Light," which offers free delivery on items that cost little to ship, will also be easier for retailers to participate in with FBA Onsite.
Key Advantages Of Amazon FBA Onsite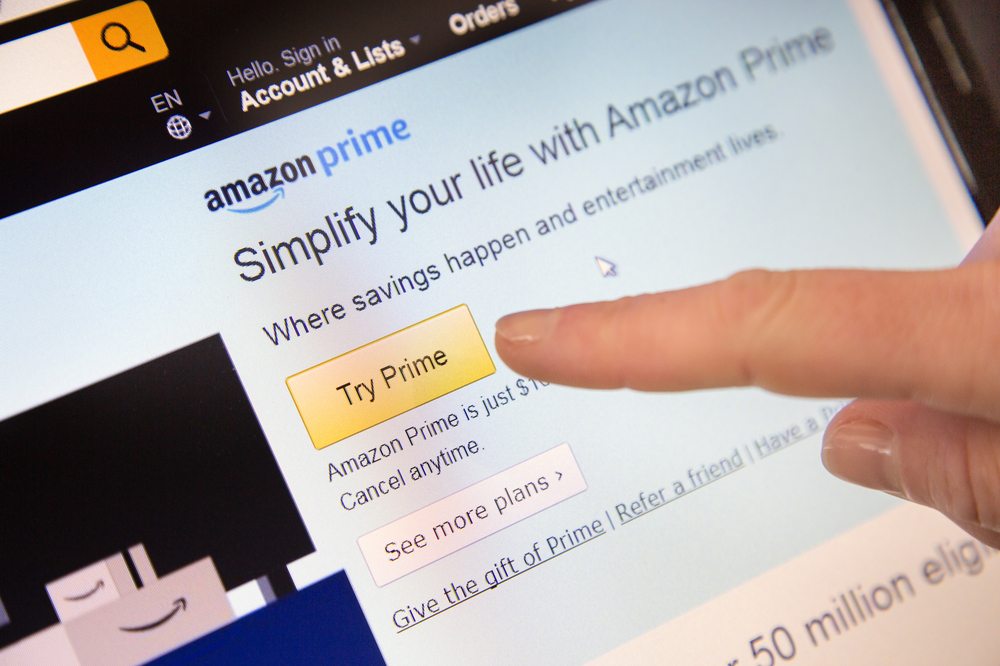 This groundbreaking program offers the best parts of Fulfillment by Amazon and Seller-Fulfilled Prime.
Your inventory remains in your facility and orders are fulfilled through Amazon's transportation network. It's the best of all worlds.


Amazon Warehouse Expertise
Few businesses know how to optimize a shipping warehouse like Amazon. Because they want you to sell more, they care about helping you setup your warehouse for maximum efficiency.
As part of the FBA Onsite program, an Amazon Expert will fly to your FBA Node to spend a few days onsite to help you optimize:
Your warehouse layout and configuration
Your methods for storing inventory
The way you prioritize orders based on customer delivery and carrier pickups
Your methods for picking and packaging products
Building Pick & Pack stations
Onsite scanning and Amazon connection

Amazon Warehouse Management System
FBA Onsite is a cloud-based warehouse management and fulfillment solution that enables sellers to quickly convert their warehouse into an Amazon fulfillment node by deploying an Amazon Warehouse Management System (WMS) in seller warehouses.
This WMS provides them with deep integration with Amazon and improved end to end fulfillment capabilities to enable them to ship directly from their warehouse with a Prime badge and to meet the Prime performance bar.
It also includes shipping integration with downstream Amazon systems such as Seller Central, as well as inventory audit and Amazon marketplace automations covering processes like replenishment capabilities.
If you've had difficulty integrating your WMS with Amazon, this could be a huge boost for you.
Reduced FBA Inbound Workflow Labeling and Prep
Additionally, sellers don't have to do labeling or go through the standard FBA workflow since they're not sending products to Amazon. Instead, sellers will be able to hand scan products and list them online in a matter of minutes. This will end up saving thousands of man hours and dollars.
Selling Hazmat Products
Sellers who sell hazmat products, are typically blocked from sending to an Amazon FBA distribution center. However, with this program sellers can ship hazmat products out of their own warehouse.
We assume that shipping prices will be more expensive for these products, but the simple fact that you can now sell them is a huge win.
Reduced Shipping Costs and Fees
Perhaps most importantly, Amazon FBA Onsite could massively reduce your shipping costs and associated fees.
Instead of shipping pallets to Amazon or using an Amazon partnered carrier to ship products from your warehouse, you get direct access to Amazon's shipping network.

You can save massive amounts of money by shipping from your fulfillment center directly to the customer with 2-day shipping.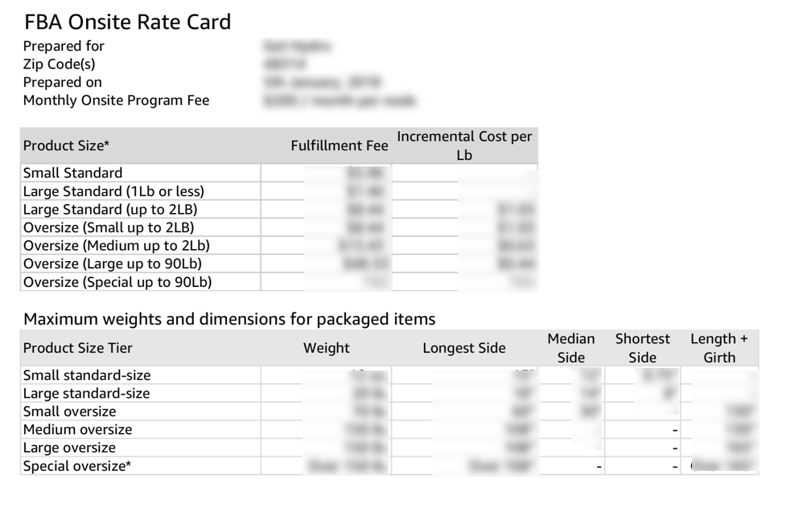 If you've struggled to keep up with the costs associated with the Seller Fulfilled Prime program, this could truly be the answer to your problems.
Standard two-day shipping from the zip code we tested was $25.73. However, if the seller was part of FBA Onsite, they would would see a discount of 77% for 2-day shipping!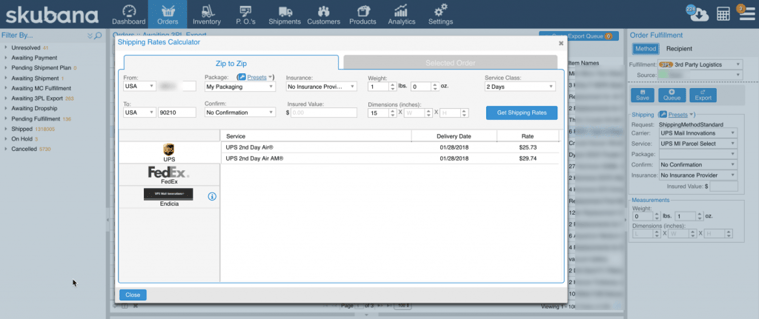 With FBA Onsite, you also won't pay any of these Amazon FBA fees:
FBA Inbound Shipping Fees
FBA Workflow Prep / Labeling
Order handling
Pick & Pack
Weight handling
Return Fees
Short Term Inventory Storage Fees
Long-Term Inventory Storage Fees
Check out Amazon's fee schedule here, or you can check out the Amazon FBA Calculator to add up what your traditional FBA costs are and how they impact your margins.
So how does all this help Amazon? They are giving up the storage fees since their distribution centers are bottlenecked and at capacity. It's a win win!

They lose making money on storage fees, but frankly, these are more to disincentivize sellers from sending stale inventory to their warehouse.
How To Be Part Of FBA Onsite
I've got some bad news for you: currently Amazon FBA Onsite is invite only, and it appears that they're currently keeping it pretty small. At the moment, they're reaching out to the sellers who would be likely to have the most success.
Category managers are hand picking accounts based off of various metrics like:
Longevity of the account
Performance
Dominant category
Current FBA vs FBM values
It is a small program due to the amount of resources Amazon is putting into it. There were emails sent out today finalizing the sellers who were contacted and opted in.
Within 10-14 days, Amazon will be calling these sellers and beginning the process. Once they begin they intend on being very aggressive.
Conclusion
If you're an Amazon seller, you're going to want to pay close attention to developments with the FBA Onsite program. If it delivers on its promises, it could be a huge benefit to your business, both reducing your costs AND boosting your profits.
However, the Seller Fulfilled Prime program is proof that not everything Amazon touches turns to gold. Time will tell whether it's really the game changer it appears to be
Stay tuned. Things are going to get very interesting.