3PL Warehouse Verticals
Third-party logistics warehouses are at the heart of the supply chain ecosystem and must be prepared to meet the demands of a variety of industries. To meet the needs of their customers, 3PLs must partner with companies who understand the industry, regardless of the verticals they work in.

Extensiv has been dedicated to delivering the most comprehensive warehouse management platform in the cloud and advocating for the needs of our customers for over a decade. From consultations with industry experts, developer support, to the most-trusted WMS solutions created specifically for 3PLs, the Extensiv team is ready to support your logistics business.

Learn more about the core verticals our customers serve.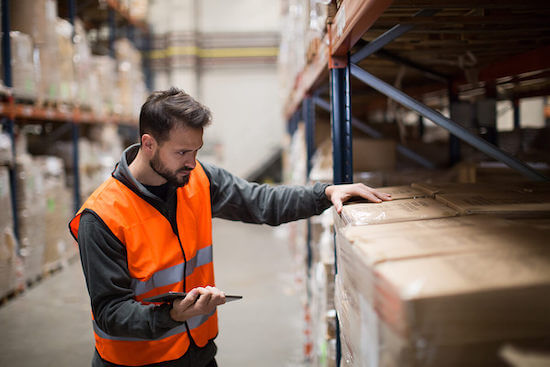 Dry Storage
Dry storage is one of the most common verticals for third-party logistics warehouses. Inventory can consist of a variety of consumer goods and packaged foods that can be stored at room temperature. While temperature controls are not required, inventory should not encounter extreme changes in temperatures.
Extensiv helps dry storage warehouses with pallet in / pallet out best practice workflows to provide traceability, real-time inventory visibility, and mobile scanning to monitor inventory throughout the entire fulfillment process. 3PL Warehouse Manager will offer practical workflows to help improve warehouse efficiency and help with billing strategies to help businesses grow faster. We serve a variety of markets that do dry storage fulfillment ranging from retail to apparel to nutraceuticals.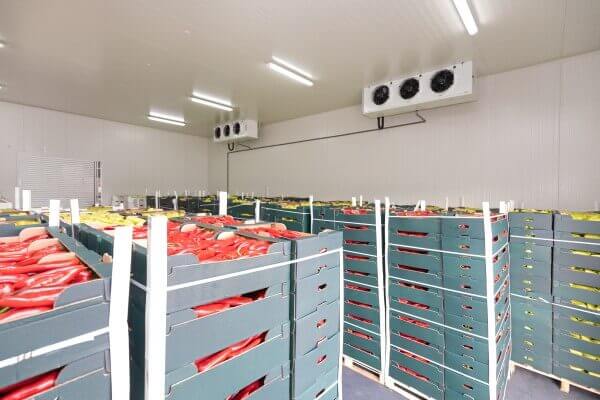 Cold Storage
Warehouses that offer cold storage have the ability to store fresh and/or frozen inventory such as perishable foods or products. This can include vegetables, fruits, meat, poultry, seafood, or products that need to be stored between the temperatures of zero to 45 degrees Fahrenheit.
To comply with USDA regulations and operate efficiently, 3PLs operating cold storage warehouses should select warehouse management software that tracks inventory lot numbers in case of a recall, offer weight-based billing, and provide accurate inventory tracking. 3PL Warehouse Manager offers lot tracking capabilities to track the location and original source of inventory in case of a recall, flexible weight-based billing to help with multiple inventory types, and automated shipping/receiving workflows.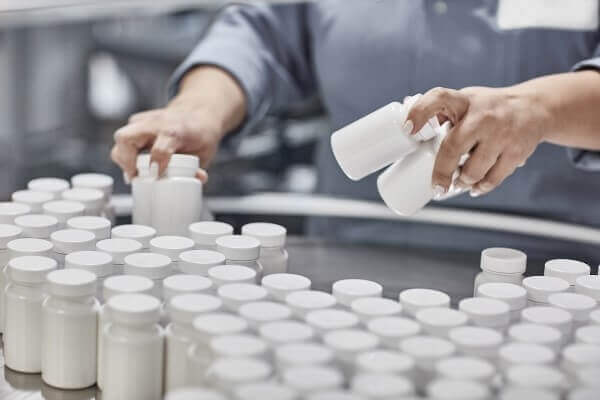 Nutraceutical & Pharmaceutical
Nutraceutical and pharmaceutical warehouses house designer foods, nutritional supplements, functional foods, vitamins, and medicines. This can also include health and beauty products which are one of the fastest-growing fulfillment segments.
3PL warehouses that fulfill either of these types of inventory often need to track lot numbers of inventory, provide assembly and kitting services, and offer high-volume fulfillment services to customers. 3PL Warehouse Manager equips nutraceutical fulfillment operations with real-time inventory traceability, connectivity to ecommerce and shopping carts, and streamlined pick and pack functionality.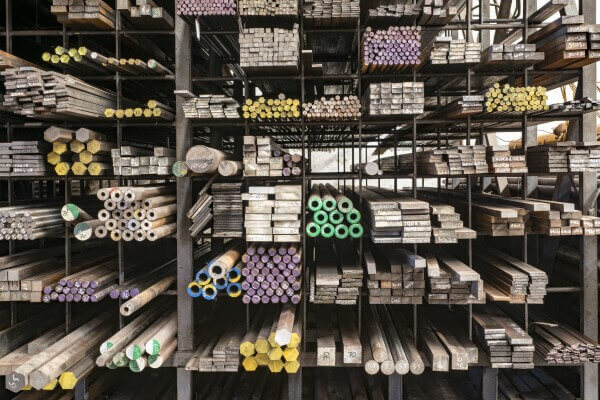 Bulk Inventory & Raw Materials
Raw or bulk materials include unfinished products used mainly for manufacturers. This can include paper, metal, wood, other raw materials, and even food.
For 3PLs storing bulk inventory or raw materials, warehouses need to capture the accurate weight of inventory. These warehouses often have multiple types of product storage that require multiple units of measure (UOM) and location tracking that are required by the Food and Drug Administration (FDA) and the United States Department of Agriculture (USDA) to track lot numbers. 3PL Warehouse Manager enables warehouses to have real-time lot tracking, measure catch-weight for accuracy, and define multiple units of measure (UOM).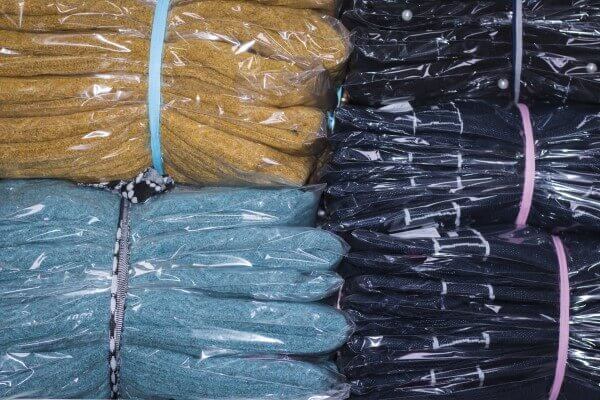 Apparel
Apparel warehouses work specifically with fashion and clothing.
3PLs who specialize in apparel must have a robust pick-and-pack functionality and support e-commerce fulfillment. 3PL Warehouse Manager enables warehouses to track thousands of different SKUs, including different clothing sizes to ensure efficient operations. Our WMS can also help print labels directly from the workstation with carrier integrations and batch process labels to print up to 1,000 labels in minutes.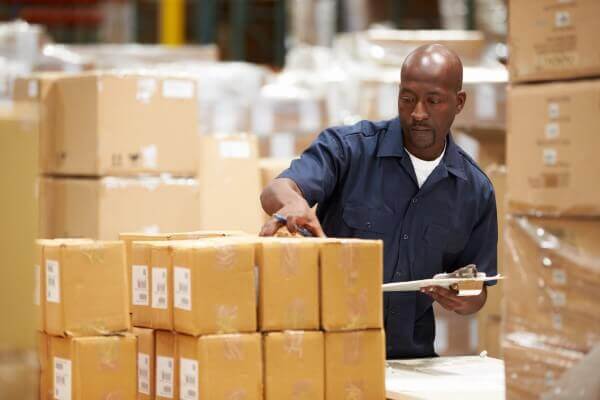 Retail
Retail fulfillment can include a variety of inventory types from dry goods, cold storage, and apparel. Most warehouses that focus on retail offer both ecommerce and omnichannel fulfillment and are considered one of the fastest-growing segments of 3PLs.
Extensiv's warehouse management solutions comply with retail industry standards, supporting EDI and UCC-128 labels, as well as pallet in, carton out workflows. 3PL Warehouse Manager guarantees order accuracy to avoid costly chargeback fees and outbound serial number tracking.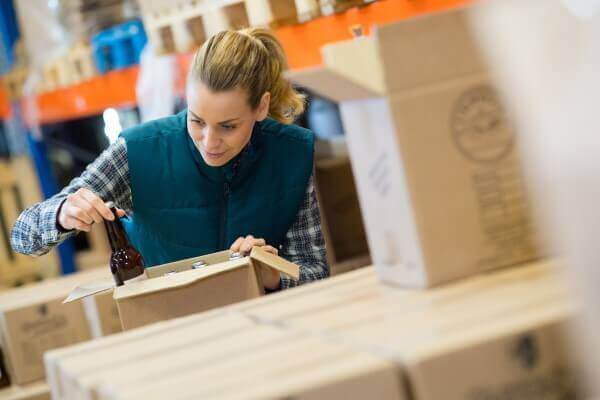 Wine & Spirits
Wine and spirit warehouses store alcoholic beverages and can often offer direct-to-consumer (D2C) for wineries.
Many wine and spirits warehouses face inaccurate and rising shipping costs. Warehouses usually store various types of alcohol containers and must follow The Alcohol and Tobacco Tax and Trade Bureau (TTB) laws. With 3PL Warehouse Manager, 3PLs can lower shipping costs with rate shopping, boost order accuracy with mobile scanning, record alcohol content to comply with federal laws, and document multiple units of measure (UOM).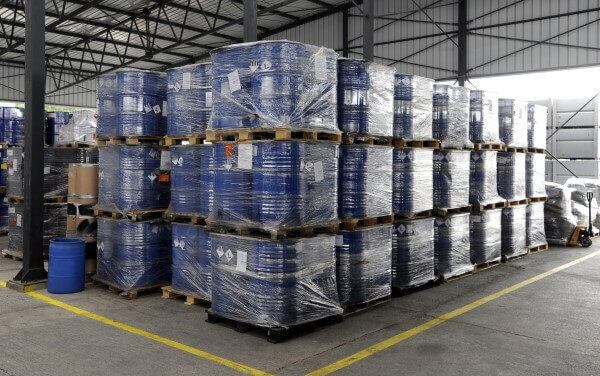 Hazmat
Hazardous materials are categorized as corrosive, flammable, or health hazards. In order for a warehouse to house these types of materials, it must be certified to store hazardous products.
Hazardous materials can be challenging to store and transport as the Department of Transportation (DOT) strictly regulates how these substances are handled. 3PL Warehouse Manager empowers 3PLs who manage hazmat materials such as industrial chemicals, pesticides, or paint with item level segmentation to track specific types of hazardous materials to ensure regulatory compliance and safe storage conditions.