As a rapidly growing third-party logistics (3PL) provider, Allstate was quickly growing out of their manual process of managing their customers through Excel and needed a solution that would fit their business today and allow them to scale as they grew.
Allstate chose to partner with Extensiv due to its flexibility to fit their unique needs and the fulfillment expertise that Extensiv brought to Allstate.
$15,000
recurring revenue
captured
12%
revenue growth
20 hours
Saved per month
Challenge
Allstate managed inventory with a legacy software system without billing automation, captured billing using Excel, and faced limited visibility of dock appointments — wasting time manually verifying dock appointments and leading to unexpected surges. This prompted Allstate to search for a scalable warehouse management system (WMS) to boost operational efficiencies.
Thanks to Extensiv 3PL Warehouse Manager, we've boosted efficiency and increased our distribution business by 12% with the same staff. We're at the point where our warehouse is maxed out.
— Nick Luni
Director of Sales & Marketing, Allstate Moving Systems
Solution
Allstate implemented Extensiv 3PL Warehouse Manager to help them gain operational efficiencies from SmartScan, automated billing, and reporting that gives them full visibility into their warehouse operations. Allstate also implemented SmartDock to automate and manage their dock appointments which gave them the visibility and structure they needed to scale their business.
Results
With Extensiv 3PL Warehouse Manager's billing automation, Allstate captured $15,000 in recurring revenue within the first couple months of using the platform. On top of the revenue, Allstate's increase in operational efficiency led to a 12% growth in their distribution business without increasing any headcount. Allstate also saved 20 hours per month by automating dock scheduling with SmartDock, eliminating the need to manually search for appointment information and automating appointment scheduling for their customer support teams.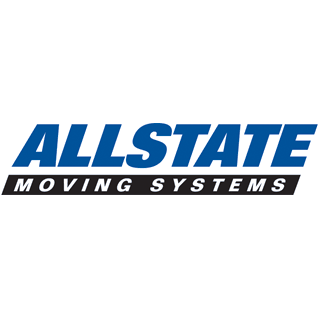 Allstate Moving Systems is an agent for United Van Lines, one of the most successful and dependable movers in the nation. In addition to our moving services, we offer a range of warehousing and distribution services from full-service warehousing and distribution to record storage and hospitality installations. We are one of Southern California's largest moving companies with locations in Poway, Oceanside, North Hollywood, and Ventura, California.
Unlocking Revenue Potential
Allstate's Billing Automation Journey with Extensiv 3PL Warehouse Manager
Discover the power of automated billing with our Extensiv 3PL Warehouse Manager. In this video, learn how Allstate Moving Systems revolutionized its billing processes and captured $15,000 in additional revenue within just one year. Watch as we explore how our platform's automated billing functions helped Allstate transform their business and unlock new growth opportunities.
Streamlining Dock Operations
Allstate's Success with Extensiv's SmartDock Scheduling Solution
Optimize your warehouse's dock operations with Extensiv's SmartDock scheduling platform. This video showcases their journey to saving 20 labor hours per month by implementing our cutting-edge dock scheduling solution. Dive into their success story and see how Extensiv's SmartDock can streamline your 3PL warehouse's operations, increasing efficiency and customer satisfaction.
Request a Demo
Let us show you what fulfillment should look like
From warehouse shelf to customer doorstep, Extensiv makes your order fulfillment seamless and easy. Total visibility. Total control.

Request a demonstration today.