In 2015, Amazon launched Seller Fulfilled Prime, a program enabling high-volume sellers to sell under the Prime label, providing they meet SFP requirements. SFP complements Fulfilled by Amazon, because it allows you to fulfill Prime products from your own warehouses or third-party logistics provider (3PL).
Currently, you need to have a Professional Seller Account and qualify for Amazon Premium Shipping to even be considered for SFP. Once you qualify, you'll have to follow through on a lengthy Prime fulfillment trial so that Amazon knows your store is capable of meeting the demands of Prime.
While SFP isn't for everyone, Amazon says that Prime sellers see sales increases of up to 50%, based on a 2015 Q3 sales analysis. It also enables more control of your inventory and your returns.

Pros and Cons of Seller Fulfilled Prime
Seller Fulfilled Prime offers numerous pros and cons, and it is crucial that you consider why you should and shouldn't integrate it.
Cons of Seller Fulfilled Prime
Seller Fulfilled Prime enables you to add the Prime label onto products, which greatly boosts conversion and sales. However, achieving it requires offering free shipping, free returns, and meeting Amazon's very strict requirements for shipping speed and customer service.
For example, for Free 2-Day Shipping, you need to process and deliver the product to the shipping company by 4PM on the same day. Not every e-commerce store has the resources to dedicate to this type of speedy processing and service. The more inventory you have, the less automation you have, and the weaker your infrastructure, the more difficult it will be to keep up.
Another consideration is that as an SFP seller, you will have to absorb shipping and return costs, which can be considerable. While you can likely take advantage of Amazon's negotiated discounted rates, you still need warehouses situated around the USA to make 2-Day Shipping feasible, let alone profitable. If you can't work the cost of shipping into your product price and remain competitive, you won't be able to benefit from SFP.
In most cases, the risks of SFP are that you may spend too much on shipping and customer service and may not be able to handle processing an increased volume of orders at the speed and accuracy required by Amazon.
Pros of Seller Fulfilled Prime
While there are drawbacks to using SFP, they are offset by strong positive points. As of the first quarter of the 2017, Amazon Prime users now exceed 80 million, or more than half of all U.S. households. These users spend more, buy more easily, and are more likely to invest in subscriptions for household products. In one study, it was shown that Amazon Prime members spent about $1,200 on average in 2015, versus $500 for non-Prime members.
This dramatic increase in willingness to purchase is typically limited to Prime products with 2-Day Shipping. If you don't offer it, Amazon Prime users have no extra motivation to purchase your products.
While you can access Prime by using Fulfilment by Amazon, FBA is disadvantageous for some sellers for several reasons. For example, if you have large or bulky items or you might find that high storage or warehousing fees eat into profits or even cost you money. If you have very small items, Amazon can choose to make your product an Add-On item, which greatly reduces sales. Selling SFP enables you to sell items that are ineligible for FBA through Prime.
SFP sellers have control over customer service and returns, meaning that you are in control of how and when products are returned. When an SFP fulfilled item is returned, you need to use Amazon's returns process and guidelines within 2 business days, but the product is immediately returned to you, giving you control over your brand and processes.
Finally, many sellers will benefit from the lack of split inventory. Selling through FBA requires you to ship inventory to Amazon, taking it out of your own warehouse and moving to another location. You must constantly manage inventory in two places, and if you sell out in one but still have stock in the other, you will lose money on sales.
SFP offers more control, customization, and ownership than FBA. As a result, it's very attractive to many sellers.
Getting Started with Seller Fulfilled Prime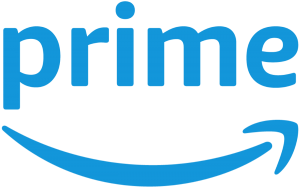 Getting started with Seller Fulfilled Prime means meeting eligibility requirements, applying, and going through the trial period. Once you finish the trial period, you'll still have to maintain Amazon standards to keep your SFP.
Seller Fulfilled Prime Requirements
You need to meet multiple requirements to qualify for SFP:
Professional Seller Account
Sellers must have fulfilled a minimum of 30 Premium Shipping (Same-Day Delivery and/or Two-Day Shipping) orders in the previous 30 calendar days. To qualify, you must provide a tracking ID for 94% or more orders, have an on-time delivery rate of 96% or higher, and a cancellation rate of under 1%.
Sellers must work with approved Buy Shipping Service carriers. These carriers must be available to pick up orders by 4 PM in the seller's time zone.
Feedback of 4.5 or higher for the preceding 30 calendar days.
Premium Shipping
If you don't already have Premium shipping, you will have to qualify for that as well. Here, requirements are simpler, but still strict.
Account must be 90 days or older
Orders must be tracked
Account must meet performance metrics (94% tracking, 96% on-time delivery, 1% or less cancellation rate)
Have a minimum of 10 orders during the previous 30 calendar days.
If you already qualify for Premium Shipping and have fulfilled 30+ orders and your metrics are in good standing, you can move right into applying for SFP.
Applying for Seller Fulfilled Prime
Register
Enable Prime Shipping in the Prime Shipping Template
Enroll items in SFP
Fulfill orders.
The Trial consists of fulfilling 200+ orders, while maintaining a 99% on-time shipping rate, 99% same-day shipping rate, a 95% use of Buy Shipping Services, and a cancellation rate of 1% or less. The trial typically lasts 5-90 days, but if you fail to fulfill 200 + orders in the 90-day period, you must re apply.
Creating an Infrastructure for Seller Fulfilled Prime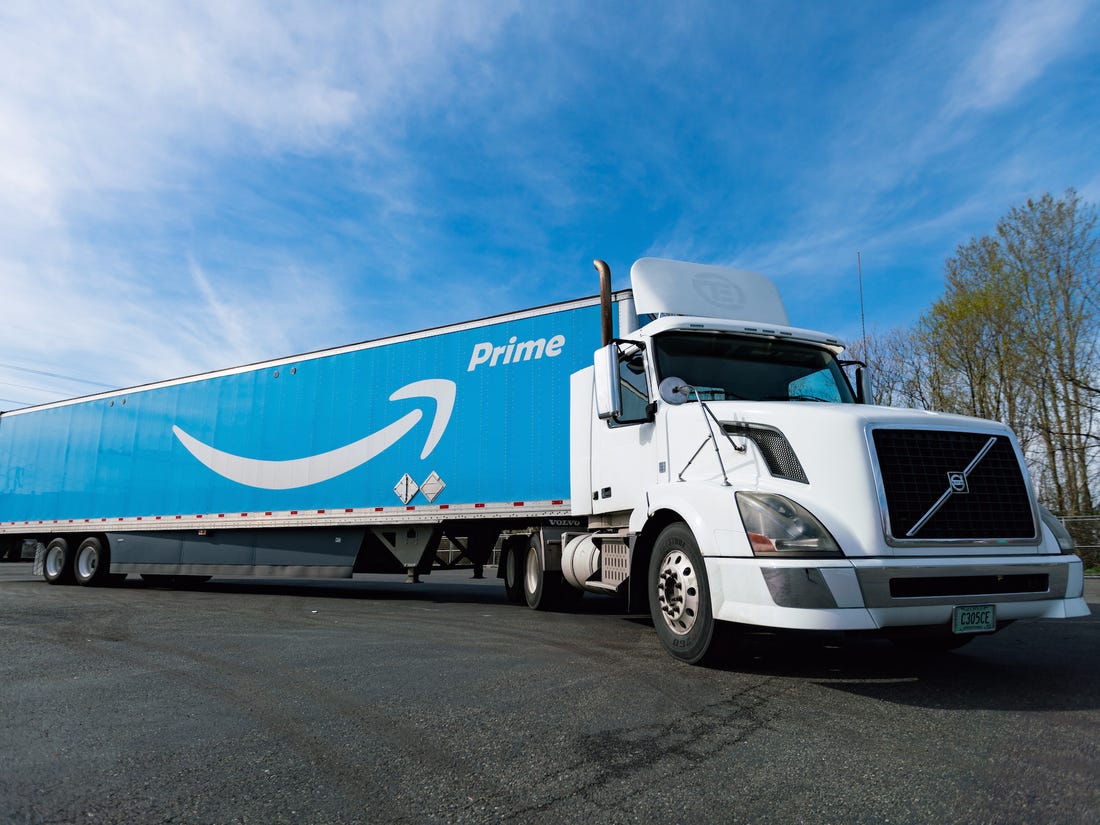 While SFP has a lot of pros for most sellers, you must be able to create and sustain an infrastructure capable of supporting Amazon SFP requirements and the increase in order volume.
Shipping Speed
SFP requires shipping out most orders on the same business day. If you can't handle that kind of processing with your current order volume, keeping up will be difficult at best.
Orders must be processed and shipped by 4PM on the day of the order for 2-day shipping, which is a minimum standard for Prime. For Same-Day shipping, you'll have to process and ship orders before 1 PM. To achieve this, you can integrate order automation, like Extensiv Order Manager's orderbots. Here, most of the processes after the shopping cart are automated, so once an order comes in, you only need to click and print a shipping label before handling pick and pack. Automation enables you to handle increasing order volumes quickly, without hiring on potentially costly new employees - because it literally auto-completes repetitive tasks using IF This Then That logic.
Free Shipping
Free shipping is a concern for you, even if you are using Amazon's negotiated discount rates. While it's likely not a problem if you're shipping expensive products, you'll have to offer free shipping on every item. This means that it is in your best interest to move products as close to the buyer as possible to reduce costs.
While very large sellers can likely afford to create a warehouse infrastructure across the United States to enable speedy and affordable dispatch everywhere covered by Prime, most smaller sellers cannot afford to do so. In this case, working with a third-party logistics provider is likely your best solution. 3PL fulfillment companies can reduce costs, while ensuring that your orders are processed and shipped out same day, from their warehouse nearest to the order. A good 3PL should also enable you to issue automatic return postage forms, which only bill to your account when used.
However, not all 3PL have the resources to supply this kind of fast shipping. Do your research and make sure that yours does.
Increased Order Volume
More orders mean more profit, but they also mean more work without a guarantee on how much work is coming in. Using tools to automate analytics, paperwork, tracking, and other details can save you the expensive of investing in something that you won't be getting a return on right away.
For example, Extensiv Order Managercan automate inventory tracking to create reminders and automatically generate purchase orders when stock drops too low at any location. Plus, with automatic tracking across channels, you can manage how much inventory you have at every location to ensure that you don't oversell and need to cancel an order, which can be disastrous for your SPF.
Handling Returns
SFP means handling your own returns and customer service, which gives you more control over the process, but requires that you have more infrastructure in place. SFP sellers must issue refunds within 2 business days of a return request and pay shipping or ensure the buyer pays shipping based on the return category.
This necessitates integrating shipping with inventory management so that you can see where orders are, their status, and what needs to be done. If your customer service team can see where the order is at and its status at a glance, they can make faster decision and issue refunds more quickly.
Marketing and Merchandising
Marketing and merchandising play a crucial role in succeeding on SFP. First, while Amazon Prime logos will boost conversion, it won't help much if your product images, description, and video if you have Vendor Central, are not high-quality and well done. If your listings aren't already very good quality, you will see lower sales.
Second, marketing and merchandising affect who sees your product, why they buy it, and how. A quick Google search will reveal hundreds of buyers who purchased an item only it wasn't what they thought, not always because of the seller but because the buyer wasn't paying attention. If you want to keep order cancellation low and customer satisfaction high, you must ensure that potential customers can see what the product is, its size, and compatibility at a glance. This carries over to when they click on ads, the title, using bullet points to outline dimensions in product photos, and the bullet points in the description.
Seller Fulfilled Prime has a lot of advantages, and it can help you to reduce costs over FBA while boosting sales and retaining control over your own processes. However, it is important to consider that SFP may not be cheaper for you than FBA. Take the time to calculate your costs and you may find that sending smaller and lighter products to FBA while shipping larger products with SFP will help you to balance costs on both ends. Similarly, if a sale or holiday event is coming up, you may be better off moving some products to FBA to take the extra load off your warehouses to ensure that you can continue to meet SFP requirements.
In most cases, SFP can benefit you as a seller, you will likely see more sales, and you will likely see reduced costs over using FBA. However, you need to invest in the infrastructure to manage and handle SFP and maintain strict management of your internal processes to ensure that every order continues to meet SFP standards.
There's also the option to Amazon Fulfilled by Merchant.
Which is right for you: FBM, FBA, SFP?