It goes without saying that the simplest way to avoid costly returns and time-consuming complaints is to ensure your packaging is tough enough to withstand the rough and tumble of shipping. But what are the best ways to protect your products in transit, and how can you elevate functional packaging into a creative statement that both boosts customer loyalty and encourages repeat sales?
Here we look at how you can marry function and style, and have confidence that your customers will be as impressed with the packaging as they are with your product.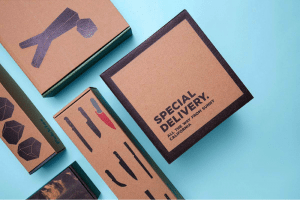 Make Your Packaging Shipping-Proof
OK, so you're (probably) not sending your packaging into a war zone, but it's helpful to think of your packaging as having to endure several battles over the course of its journey between your warehouse and the customer's front door. Even domestic shipping can seriously test the robustness of your packaging, with challenges ranging from weather-related fluctuations in humidity and temperature, to human error, like dropping or in-vehicle damage. If you're shipping internationally, your packaging might encounter different issues, like changes in air pressure, or simply more of the same over the course of a longer journey, such as vibration or compression.
Just because you might have outsourced shipping to a specialist doesn't mean these events don't happen on your watch—you just can't actually watch them. Damage to goods in transit might be the responsibility of the shipper, depending on your agreement, but the customer will be more likely to bring the complaint to your door. This makes it even more pressing that your packaging goes out to the shipper in the best prepared and protected condition it can be.
So how can you protect your products in the best, and most cost-effective, way possible?
First, you need to consider the size of your box. The ideal is that your packaging will always be sized to fit the product inside—this limits internal movement of the item during shipping and also saves space and money in transit. Many businesses opt to cut costs by buying one-size-fits-all boxes in bulk, and using 'void fill' to cushion the products inside. But evolved print-on-demand (POD) packaging services means that it's becoming increasingly cheaper and more effective to produce packaging which is uniquely tailored to the products you sell, a service which is incredibly useful if your business sells products of various sizes and weights. Packlane is one of the most stylish and best-value POD providers on the market, helping you to create multi-size boxes as and when you need them, as well as demystifying the process of choosing the right size and box format for your product. Check out their FAQs page for answers to pretty much every question you've ever had about creating functional, beautiful packaging.
There's no use having a gorgeous-looking box to house your products if it disintegrates at the first sign of rain. For protection against humidity and contact-based damage like scuffing and stacking, a wise choice of material should be your primary concern. This doesn't need to be complicated or expensive—for boxes card is standard, and you can choose a higher paper weight (measured in gsm, grams per square metre) to boost robustness and choose either matte (simpler and more resilient to scuffs) or gloss (more luxurious, but marks can show more clearly) coatings for a finishing touch. You can also boost the hardiness of packets and envelopes with plastic or waterproof coatings.
Finally, you can add an extra level of protection to your packaging with 'void fill' the materials used to cushion your product inside. This use to be limited to polystyrene Styrofoam or bubble wrap, but leaps and bounds have since been made in the packaging design industry, and you can now find less weighty, more efficient and more eco-friendly alternatives. Arcel blends polystyrene and polyethylene to absorb shock more efficiently than Styrofoam, and ChamberPak is an air-filled tube product that's a less bulky alternative to bubble wrap. Mushroom fillers or straw are also great news for the environment, and are a fantastic way of communicating an eco-friendly ethos to your customers.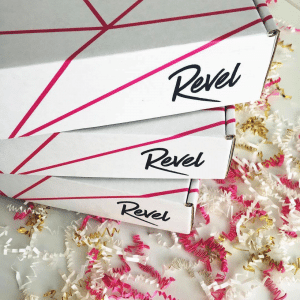 There's No Need to Sacrifice Your Brand Ethos for Practicality
In the midst of heated discussions about void fill and card density it can be an afterthought to keep your packaging true-to-brand, but you can do much more than simply printing your logo on the box. In fact, some of the most subtle design choices you can make for your packaging will speak the loudest to customers. If your business is aiming at a high-end market your packaging will have to reflect the aspirational value of your product and deliver on your brand promise. A little extra spent on tissue paper, branded stickers, or ribboned boxes is a sound investment for a luxury brand.
For other businesses, emphasizing your eco-friendly credentials with a choice of recycled card or bio-degradable filler, and then communicating the reasons behind this choice to the recipient, will give your business added edge in an increasingly eco-conscious market.
Want to tell customers your brand story? Printing a written testimony or a personal message from the business founder on your packaging can be a high-impact way to connect with your customers at a time they're feeling most receptive towards your brand. Optimize the chances of focusing the customer's attention by positioning your marketing messages strategically—include a note of thank you or a reminder of how to get in touch on social media on the inside flap of your box to catch your customer at their most excited and optimistic.
Blur the Lines Between Function and Style
Form follows function, or in the case of great packaging design now, form is function. A spoon sure is practical, but you'd rather look at a brightly colored or delicately engraved version than a boring plastic one, right? Even the most functional aspects of your packaging can be 'jazzed up' to add creative flair, and this doesn't need to cost an arm and a leg.
If you want the courier to take extra care of your package, try placing a note or sticker in attention-grabbing colors and make the font rounded and friendly for extra persuasion. If you need to use heavy-duty tape consider replacing the standard version for a branded design to make your whole box into a work of art, even if it does need to be taped up from head to toe. Custom-printed tissue paper, colorful foam inserts or printed box partitions can also add cheerful as well as functional character to your packaging.
Customers aren't only delighted by aesthetics practical packaging that really offers something extra can be as much a reason for reviewing favorably or repurchasing as a pretty metallic-foiled or laser-cut box. Dustbags that protect clothing or luxury leather goods can be a useful keepsake, as well as adding perceived value to the product. Cardboard inserts that separate goods can be particularly useful for shipping food or cosmetics, helping to prevent spillages and collisions as well as making for a beautifully organized box. If you can take the extra step to make your packaging dual-purpose, such as encouraging the recipient to reuse it as a plant pot or refashion it into an origami sculpture, you'll not only have made a quirky, memorable design but also forged a potentially longer-term connection with the customer too. This also boosts incentive for the customer to share their experience of the packaging and the product inside on social media.
In fact, it really is the marriage of functionality and stylish design that should be at the forefront of your mind when creating your packaging. Consumers greatly appreciate both, and improving both aspects is a simple and cost-effective way to encourage long-lasting loyalty between your brand and your customer base. Taking a little time to make simple tweaks to the design of your packaging may seem insignificant in the scale of running a busy e-commerce business, but it really is well worth your time. This survey by Dotcom Distribution found that 52% of consumers are likely to purchase again from an online merchant who delivers their products in premium packaging. The same study revealed that nearly 4 in 10 consumers would also share an image of a delivery on social media if it arrived in a unique and eye-catching package.
Still not convinced that a packaging redesign is the key to business success? Just look to the pop-culture power even the most simple packaging designs can generate. Some of the most common packaging designs have become iconic fashion statements this year with Vetements and Balenciaga taking brand packaging onto the high-fashion catwalk.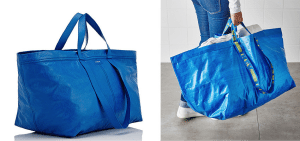 This just goes to show that even some of the most practical and sometimes frankly uncool businesses can design packaging that gain iconic status over time. It's no surprise given the element that most consumers will initially and repeatedly come into contact with a brand is through their packaging, whether it's shopping bags, boxes, packets or cartons.
Conclusion: Why Thinking Creatively About Packaging is Worth Your Time
When you're running an e-commerce business it's likely you're channeling your energies into areas that seem a bit more pressing than designing boxes and bags. However, to overlook the importance of packaging in your business would be a huge mistake. Thoughtfully-designed packaging not only protects your products during shipment but also seals customer loyalty. Functional and stylish packaging design doesn't cost the earth, but it does present a low-cost opportunity to market your business at the point of receipt, which encourages social media sharing and ultimately results in new customers and further sales. So if you feel you've neglected the state of your packaging up until now, take a moment to reassess.
This is a guest post by Scott. Scott is creative writer at Packlane, an online printing company that makes the process of ordering custom boxes and packaging easy and affordable for brands of any size by offering low minimums, fast turnaround, plenty of customization options, and free online proofs in 3D.