Today's consumer is part of the most on-the-go generation the world has ever seen. Every day we jump between home and work, switch from desktop to mobile, and shift through digital and physical interactions.
The hyperconnected nature of today's consumer means that the messages they consume, the products they use, and the brands they interact with need to be able to get up and go with them. If a message can't keep up, it is more than likely to be left behind.
So how have today's brands responded to these new customer demands? Omnichannel marketing. While the term "omnichannel" has multiple definitions, the heart of the strategy is to enable your brand to successfully engage customers in whatever channel they encounter it.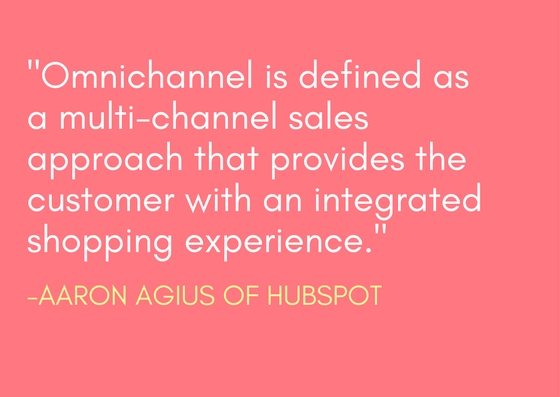 With hyperconnected nature of today's customer placing increasing importance on omnichannel marketing, it's more critical than ever to have a successful omnichannel presence. This then begs the question: what makes an omnichannel strategy strong? What separates good from great when it comes to cross-channel brands? If these questions seem a bit overwhelming, don't worry! We've taken the "search" out of research and compiled the top three tips for designing a killer omnichannel experience.
1 . Meet Your Customers Where They Are
I know what you're thinking - "isn't meeting your customers where they are just the definition of omnichannel?" While that may be true, there is a layer of nuance to that definition that the best omnichannel brands understand.
The key here is to meet your customers - the ones your brand is actively targeting. Your brand likely has a defined set of criteria that help establish individuals as potential customers. Whether it's geographic, demographic, or even psychographic your customers are identified by particular traits that help you determine how to target and deliver your value proposition to them.
When it comes to how customers interact with your messages and products, these traits often lead to very different behavior patterns. For example, a target market composed of middle-aged working class professionals might engage primarily in desktop consumption during the workday while a younger demographic usually devotes more attention to their phones.
The first key to a successful omnichannel strategy is to prioritize the same channels as your target market. While this may seem straightforward, the implications of getting this wrong can be very dire. Maintaining an omnichannel presence doesn't come cheap and over-investing in channels that your target market doesn't care about is a very costly waste of resources.
It's easy to analyze an omnichannel strategy when it comes to basic brand elements like a website or a storefront, but omnichannel optimization goes much deeper than that. To illustrate, we'll follow the more in-depth example of rewards programs to help bring each of our omnichannel best practices to life. That being said, a loyalty program is far from the only place to put these takeaways to use. All aspects of a brand, from outbound advertisements to customer support, should be omnichannel approved.
One of the best examples of meeting your customers where they are is Sephora's VIB (Very Important Beauty) Rewards program. Sephora understands that the teenagers and young adults that make up their target tend to prefer conducting beauty research online. To match that preference, Sephora has a gorgeous website that is styled to the nines with visually stimulating colors and eye-catching images that promote their products and, more importantly, their VIB program.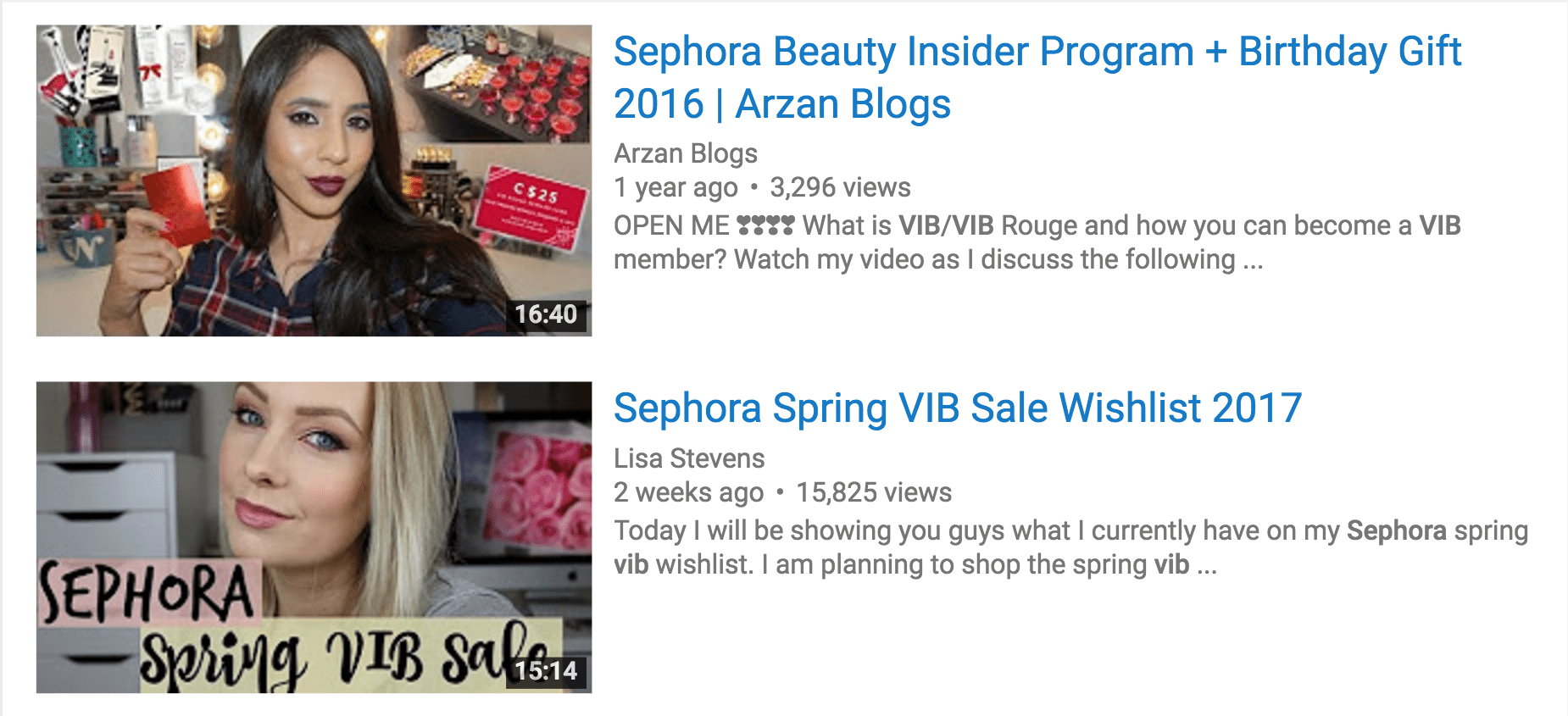 While other brands might stop there, Sephora knew they could push their marketing even further. Sephora observed that while their customers may spend time researching makeup on branded websites when it's time to get serious they often turn to watching YouTube beauty tutorials.
So how did Sephora respond? In order to place their content where their target audience was bound to find it, they partnered with the beauty vloggers behind the videos. By offering free products to YouTube influencers, Sephora was able to showcase their VIB program on a number of popular channels. By intentionally placing their program where their customers are bound to go, Sephora was able to ensure that the VIB rewards program meets their target customers exactly where they are.
2 . Leverage the Unique Advantages of Each Channel
One of the awesome benefits of an omnichannel strategy is that brands can now leverage the power of each medium instead of being limited to just one or two. Every channel has unique strengths and weaknesses, and being present on multiple channels simultaneously allows brands to build on each channel's strengths while making up for their drawbacks.
Take a brick and mortar location for example. They excel at engaging customers in rich, deep interactions by giving customers the chance to ask questions and get answers in real-time. Customers are also able to get a literal feel for the products and services a brand offers at a physical location.
The problem is that a brick and mortar location takes a significant amount of resources to operate. There are costs associated with space and staffing, and the location itself is much harder to keep open than a website which is always working around the clock.
The same comparison can be done for a customer using a mobile phone. That channel is perfect for bite-sized information when a customer is on the go or scanning quickly, but when it comes to in-depth research they'd be much better served by a desktop experience.
The lesson here is to lean into the strengths of each channel while remaining aware of its limitations. Brands that optimize their interactions for the various channels they use are able to truly engage with their customers and, as the saying goes, be "all things to all people".
Starbucks provides us with a great example of this principle in action. When designing the My Starbucks Rewards loyalty program, Starbucks seamlessly optimized each channel a customer uses to interact with the program.
On the Starbucks Rewards website, visitors are treated to a beautiful minimalist design that allows researching customers to find the information they need in order to join the program. The site also has an explainer video for those who want to engage in some easy "lean-back" content consumption.
When a customer is actually using the rewards program, the experience shifts to being primarily mobile. This is perfect for an on-the-go customer grabbing a coffee on the way into the office. The customer is able to make purchases, earn rewards, and redeem them all within the palm of their hand.
Push notifications even alert a customer when their order will be ready and allow them to tip the barista without missing a beat. The mobile experience allows the Starbucks rewards program to integrate with a customer's morning in a way that a desktop or in-person experience just can't match.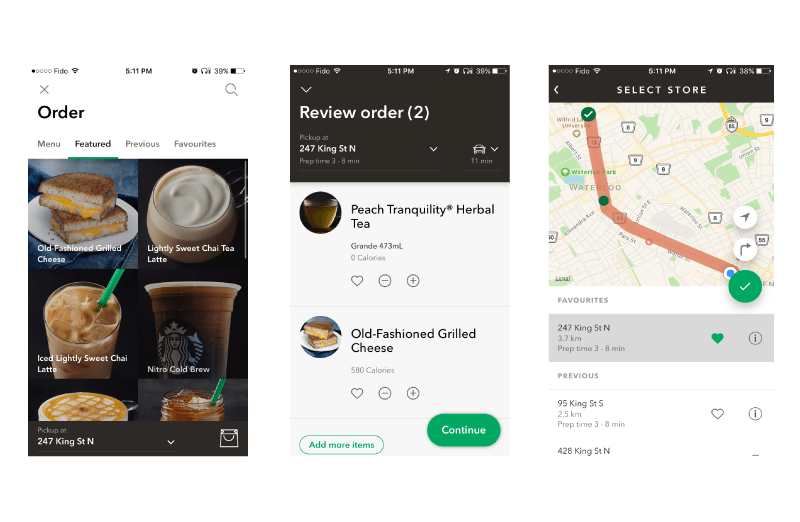 Finally, when the customer enters the store to actually pick up their order they receive the gold star service Starbucks is so famous for. Warm welcomes and friendly smiles wait for customers as they interact with the last element of the Starbucks rewards program: the employees. This personal touch takes advantage of the richness that face to face interactions provide.
With its My Starbucks Rewards program, Starbucks has been able to seamlessly blend an omnichannel system to benefit its customers at every turn. An appealing website for research, a flexible mobile application for on-the-go use, and a friendly in-store experience for a VIP finish that keeps customers coming back. Starbucks' experience illustrates how when brands play to the strengths of each of their channels, the best channel is every channel.
3 . Keep Your Branding Consistent Across Channels
Consistency is important to how a brand is perceived by current and future customers. Once customers get a feel for a brand, they're often not too fond of sudden changes, as many of the brands below found out the hard way.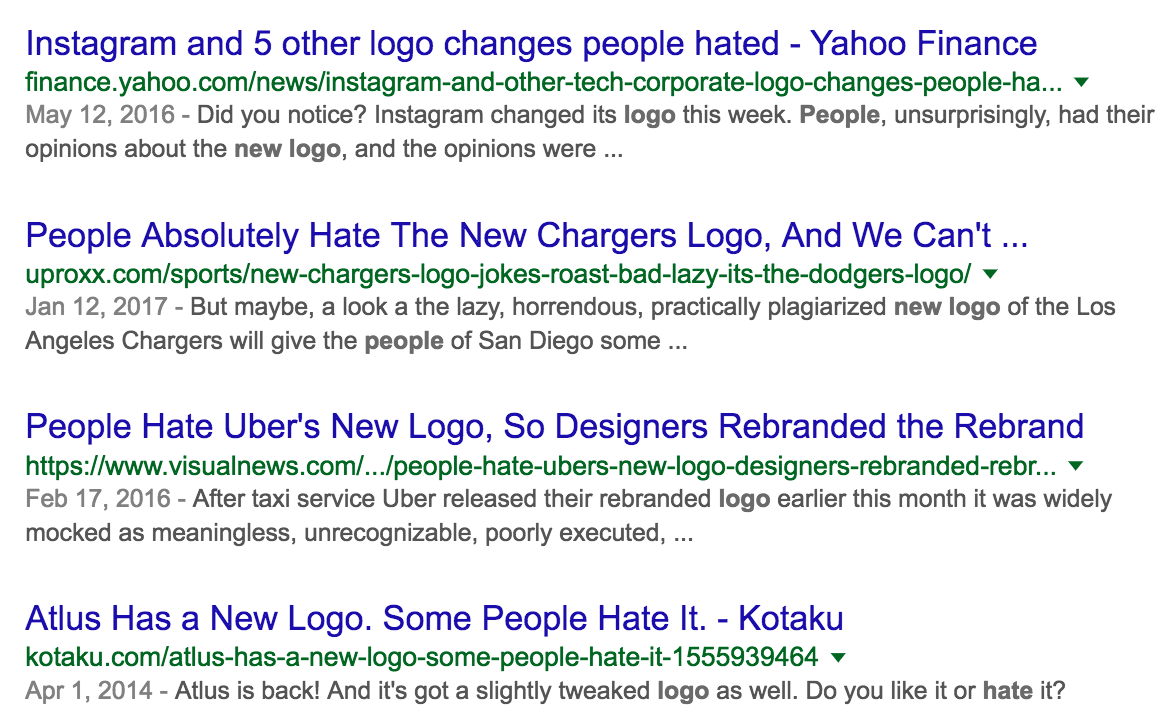 However, when a brand starts to operate in multiple channels, consistency takes on a whole new meaning. It's important to leverage the strengths of each channel your brand operates in, but not at the expense of your brand identity. An omnichannel experience should feel like one voice using different tones to spread a connected message instead of many disconnected voices carrying separate conversations.
Failure to provide consistency across channels can cause friction and confusion in a customer's experience. Customers can get turned off of a brand when they don't know what to expect from one medium to the next. If a mobile application is full of bright colors and inviting language but the website takes a more neutral, muted tone, a customer won't connect the two mentally and the power of the omnichannel approach will be weakened.
An omnichannel strategy is meant to build from channel to channel so that the whole is greater than the sum of its parts. Each channel can be strong in isolation, but a disconnected omnichannel experience is no match for an integrated one. At its core, consistency is the glue that holds an omnichannel strategy together.
Instead of checking out a specific example of a rewards program to illustrate the importance of omnichannel consistency, we're actually going to take a look at a brand behind some of the best e-commerce rewards solutions: Smile.io.
Smile.io provides rewards programs for e-commerce merchants that genuinely feel like a natural extension of the existing brand. By letting their clients customize the colors, images, and graphics in their rewards programs, Smile.io has made it possible to ensure the brand's voice comes through loud and clear.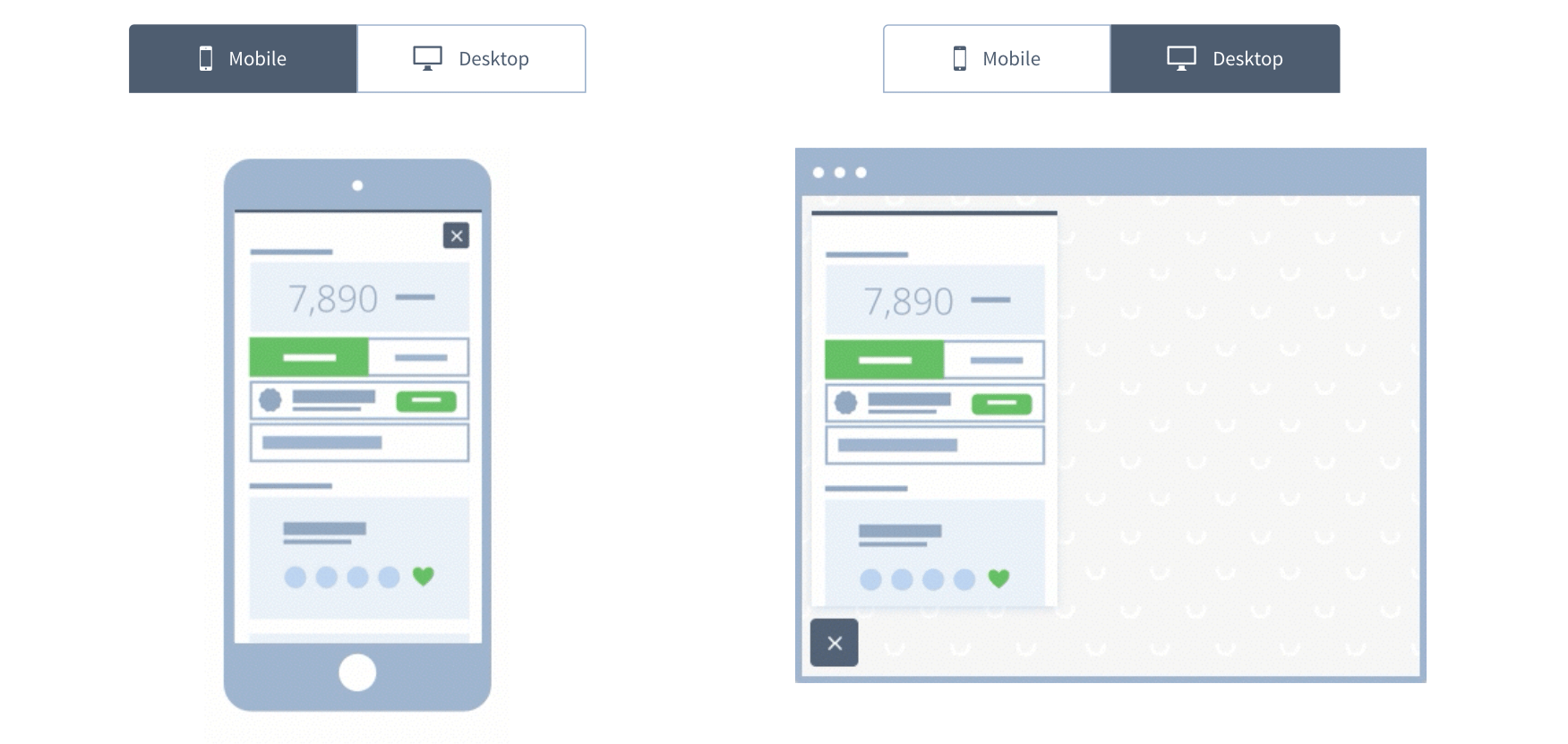 Where Smile.io shines is in how the structure of their rewards programs transfers from desktop to mobile. Like you can see above, they've tailored the display to fit the platform a customer is on while maintaining a consistent look and feel across the channels. Smile.io has brought the power of consistency to their clients in a way customers can feel, but more importantly, in a way customers can trust. Same voice, same message, different tones.
The Secret To a Successful Omnichannel Strategy
At the end of the day, a killer omnichannel strategy isn't just about being present in every channel. The make or break points come down to what channels your brand is in and how you use them once you're there. The best omnichannel brands have learned to prioritize the same channels as their target market and to take advantage of the unique strengths each channel offers. Most importantly, successful omnichannel brands engage many channels with a connected message and a single voice. With these tips, your omnichannel strategy can prove that the whole really is greater than the sum of its parts.