Merch By Amazon is one of the hottest new Amazon platforms. But before we dive in, let's first review what it actually is.
What is Merch by Amazon?
Merch By Amazon allows anyone to upload an image (shirt design) that will then be offered for sale as a t-shirt in men's, women's, and youth sizes on Amazon. When a customer orders the shirt, Amazon will print it using DTG (Direct To Garment) printers and ship it to the customer. Amazon does the hard work and at the end they pay the designer a royalty.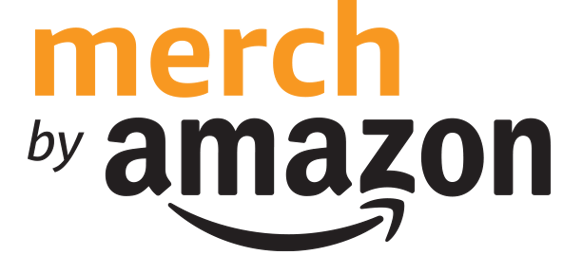 Royalties are based on the price, shirt type (currently there are two variations of shirts), and if the shirt includes just a front or front and back designs. Currently a $19.99 shirt will earn a designer $7.68. Designers are paid via direct deposit once a month for all of their accrued royalties.
While those familiar with selling on Amazon might think that Merch is short for Merchant, it's actually short for Merchandise. And because it's called Merch By Amazon and not Shirts By Amazon you can be sure that we'll see many more products down the line. Products like hoodies, tank-tops, hats, and more. So while it's only t-shirts at the moment, expect to see a lot more options in the near future.



Merch By Amazon gained a lot of traction in September of 2015. This is when Amazon opened up this on-demand t-shirt platform to anyone with an Amazon account. Previously the program was in beta and only used by game developers as a new way for them to monetize their games by offering in-app purchases of branded merchandise.
While the platform still has promotional and ad options specifically for game developers using the Amazon Appstore, the platform has shifted to what is commonly called 'novelty' designs. This means that anyone with an idea can upload their design to be printed by Amazon.



In fact, the Merch By Amazon platform has been so popular that they had to go to an invitation only program to limit the number of new designers uploading designs. The wait has been anywhere from 2-3 weeks to 2-3 months. If you want an account, it's suggested that you get your application in right away and just be patient. Go to merch.amazon.com to request an invitation. While waiting, you could watch some Photoshop videos on YouTube.

You may be thinking to yourself, "This sounds like a great opportunity, but I'm not a designer. I can't use Photoshop!"
Well, if you're thinking that, then you're probably right. But have no fear! It's 2016 and you can find a designer online with sites like Facebook and Twitter, or contract/hire sites like UpWork and Fiverr. Communities of Merch By Amazon users have already sprung up on Facebook. MerchLife has over 6,000 members, many of whom are designers ready to help.

You can join free at Facebook.com/groups/MerchLife

All you need to tell a designer is that you need a PNG file that is 4500 x 5400 and 300 DPI. If you don't know what any of that means, don't worry, they will. Once you have that image, you'll upload it to Amazon, you'll give it a title, enter some product details, set your price (which will set your royalty) and you're done.
You now have a physical product on Amazon where you will earn a royalty every time it sells. So take your new Amazon product link and post it on Facebook, Twitter, Instagram, your blog, or wherever else you want people to know about your new shirt.

Let's stop and think about this. Amazon has the ability and capacity to create t-shirts on demand:
They are also listing them and making them available for sale on Amazon.com/They are Prime eligible.
They will ship them.
They will handle returns and customer service.
Amazon just wants your designs so that they can offer greater selection to their customers. This is an ON-DEMAND product. And with the success of the platform, you can bet that there will be more on-demand products not only being offered on Amazon, but ones that allow designers to start earning even more royalties while Amazon does all the manufacturing and order fulfillment.

So what's next for Merch By Amazon? More products, more options, and faster shipping times. Innovation is rapid at Amazon so keep a close eye on Merch By Amazon and be ready for the opportunities that will be presented.

This post was contributed by Chris Green

Chris Green is an early adopter of the Merch By Amazon program and the author of Merch Life, the first book on Amazon about Merch By Amazon. You can buy it here: or download the PDF copy for free by sending a message to m.me/MerchLife. He is also the cofounder of ScanPower, the first all-in-one solution for Amazon sellers. Get a free trial by sending a message to m.me/ScanPower
To contact Chris directly, go to ChrisGreen.com or Facebook.com/Chris