The decriminalization and legalization of medical marijuana is becoming more prevalent across the country. However, cannabis has always been a subject of controversy in the United States. This remains true, despite it being legalized in Colorado, Washington, Alaska, and Oregon.
Marijuana is now legal for more than 13 million people in the United States, and with more states lining up to legalize it for medical and recreational use, those numbers are continuing to grow. Medicinal cannabis is legal in 33 states, making room for a huge industry with a surprisingly wide range of products and customers.

Due to a combination of decades of stigmatization and a lack of understanding of the scope of the demand, many sellers overlook this audience, even in the states that have legalized recreational cannabis.
I visited Portland, Oregon to see the local cannabis industry, its progress since legalization, and to review the existing cannabis market.
The tour included a trip around Portland, where I was introduced to a surprising number of shops with multiple products, professional sales teams, and well thought out product branding. This is a stark contrast to many of the current e-commerce shops selling cannabis paraphernalia and accessories online, where industry stereotypes are often embraced, and the result is often less than professional.
Some of the products I was introduced to include chocolate, candles, a variety of edibles, packaged and branded cannabis, accessories, and much more.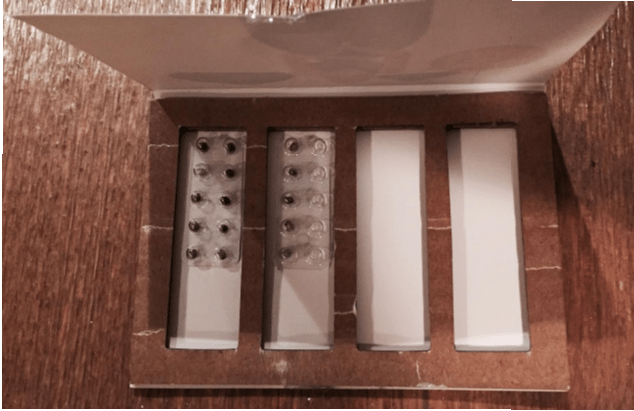 I was also able to purchase cannabis seeds from an e-commerce shop in The Netherlands, which now ships directly to states with legalized cannabis laws. These were shipped discretely, and are available to anyone in a state with legalized growth. All of this indicates sophistication in a relatively new market, and therefore a huge potential for growth. Cannabis shops are already embracing professional terms as 'dispensaries,' unlike less reputable 'coffee shops' found in Amsterdam, and local stores are professional, clean, and offer very little in the way of Rastafari or stoner stereotypes.
Unfortunately, the current e-commerce market cannot say the same. This could be because of the limitations of selling online, accepting payments on credit cards from federal banks, and the widespread misunderstanding of the cannabis market.
However, the wide variety of products, the success of marijuana accessories (which currently generate millions per year for retailers), and the unprecedented success of legal cannabis retail shows that the cannabis market is not only in demand, but growing rapidly. This is partially tied to the growing acceptance of cannabis around the United States.
To see just how far that acceptance has come in the past 20 years, you only have to look at the nation's presidents. In 1992, President Bill Clinton was the first president of the United States to admit to using cannabis.
"And when I was in England, I experimented with marijuana a time or two and I didn't like it, and didn't inhale, and never tried it again" – President Clinton
In the early 2000s, President Bush followed this legacy by refusing to comment, not outright denying usage, but also not admitting to it.
And, in 2008, President Obama was the first presidential candidate, and later the first president to openly admit to smoking and inhaling marijuana. Despite not yet being president at the time, his admittance of smoking marijuana did not hurt his ranking in the polls.
The move from outright denial to open admittance shows a huge leap in acceptance in the American culture. A study by the National Institute on Alcohol Abuse and Alcoholism (NIAAA) found that the number of persons admitting to smoking marijuana on an anonymous survey more than doubled, going from 4.1% in 2001 to 9.5% in 2015, with the same study showing that 69% of surveyed individuals thought marijuana less harmful than alcohol.
This growing acceptance of cannabis ties into the expanding market, which is set to increase as more states legalize recreational and medical usage. This will allow reputable web retailers with professional products and stores to fill the same gap that small, professional dispensaries and knowledgeable budtenders currently fill on a local scale.
Where it's legal to sell marijuana or accessories
Recreational marijuana is only legal in Washington, Colorado, Alaska, and Oregon (which legalized recreational use in January of 2016, and is set to issue licenses to retailers in fall of 2016). Another 33 legally allow marijuana for medical use. Importantly, retailers still require state licenses to sell marijuana of any kind, but, as the industry expands across state lines, e-commerce stores providing national or semi-national coverage and sales should achieve national licensing.
The marijuana industry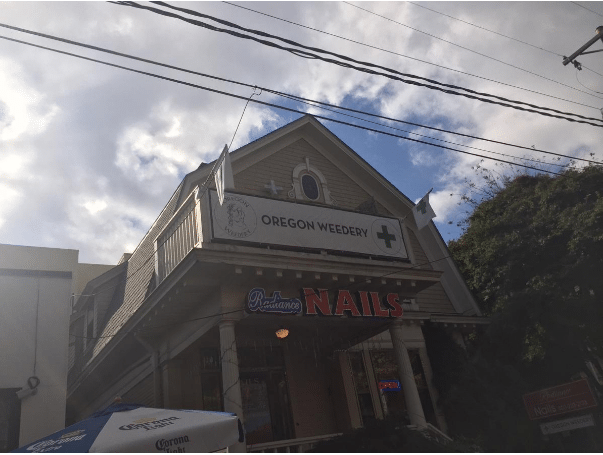 There are a few e-commerce stores in the industry, but much of the current legal marijuana industry is offline. Consumers can purchase marijuana, seeds, paraphernalia like vaporizers, and other accessories in dispensaries and small shops.
In states where medical permission is required, these e-commerce sites typically require a valid doctor's recommendation and a copy of your ID in order to allow purchase, which is a simple addition to the checkout process. In dispensaries, budtenders, who are something of the pharmacists of the cannabis industry, offer information, recommendations, and knowledge to buyers who need it.
The current industry makes it difficult for new entrepreneurs to get into the business with legislation, difficulty sourcing bank loans, and the inability to deduct some expenses from taxes. However, there are multiple efforts on the way to tackle these issues, including cannabis-based equity firms.
Marijuana retailers also have to prove that they are screening their buyers and sell legal amounts based on regulations in each state. Current online retailers also often embrace stereotypes, which limits their credibility to newcomers and to potential investors, leaving room for more professional companies to make headway.
Colorado, the first state to legalize marijuana, averaged approximately $6 million in annual tax revenue on medical marijuana. When they legalized it for recreational use, they brought in $2.9 million in tax revenue in the first 2 months.
In the first year, the state earned $44 million in taxes, or about $70 million total including business registration and fees between July 1, 2014 and June 30, 2015. That's more than twice the revenue from taxes on alcohol, which earn the state just $42 million a year.
Adopting the Industry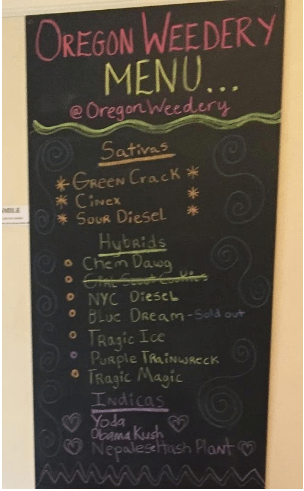 Cannabis may be legal in multiple states, but sellers and retailers are still shying away from stereotypes and potentially difficult legislation and online verification.
These factors are a challenge, but also an opportunity. They combine to create a market with a high potential for earnings and a large consumer demographic with relatively little competition.
With the exception of government distributaries and small growers, there are no large, branded cannabis retailers, and little to no e-commerce stores focusing on providing, safe, quality accessories and paraphernalia.
In fact, much of the existing demand doesn't focus on marijuana, but also on a wide range of accessories, products, and services in the industry. Examples of popular products include edibles, vaporizers, bongs, rolling kits, grinders, supplies for people who want to grow their own, and much more.
Most importantly, while this niche remains largely untapped for now, that will change quickly as legalization speeds up. And, with initiatives to legalize marijuana in California, Massachusetts, Nevada, Arizona, and Maine, things could get busy even faster than expected.
What this means for retailers is that getting involved now during the uptick can provide immense value to your prospective business, simply because you have more time to establish a brand and a name.
More importantly, as the market heats up, investors will be more likely to turn their attention to companies with an existing foothold in the market. And, not surprisingly, there are already investors specializing in cannabis-related businesses, including the ArcView Group, which holds digital pitches for 3-4 businesses a week to present to potential investors.
What's Happening Now?
Delivery
Cannabis delivery is probably one of the largest services in demand, and there are already several companies rising to meet delivery needs. In Los Angeles, companies like SpeedWeed quickly delivers online orders of cannabis with proof of a medical recommendation. And, while one of the largest concerns for ordering online is legitimacy and quality, companies like WeedMaps help to solve these problems by publishing user reviews. This offers a certain amount of reputability into an industry currently rife with unprofessional retailers.
Commercialization
The fast commercialization of marijuana is one of the most important trends resulting from legalizing cannabis across multiple states. Previously, only small shops sold cannabis or related products. Now, larger companies and mergers are already emerging to create national companies. In fact, in Seattle, cannabis is becoming so mainstream that major investor Privateer Holdings, a large equity company, already owns three of the biggest brand names in marijuana; Leafly, Marley Natural, and Tilray.
New Products
The legalization and general acceptance of cannabis as a product are giving rise to new products such as edibles, information and how-to's, which creates a variety of market niches for e-commerce sellers. Edibles such as infused chocolate, pre-packaged brownies, and other items are already on the market.
Automation
The technology behind growing cannabis is changing quickly, and growing supplies for commercial and home use is its own niche. With automated cutters, irrigation, computer systems, grow lights, greenhouses and other technologies needed by the industry, newer, better, and more energy efficient automation tools will hit the market. Examples include the Seattle-based TRiQ and Colorado-based Nexus, which both specialize in providing high-quality greenhouse and packaging setups for cannabis growers.
In addition to automation in the industry, there is also much room for growth when it comes to e-commerce automation, wherein cannabis retailers can easily manage their stock, supply, and shipping.
Medical
Companies like Hello MD and Meadow aim to help people get medical prescriptions more easily by connecting them to a doctor online, where they are diagnosed and given a recommendation if necessary.
Solutions
Solutions for growers and retailers are a growing trend, with commercial laboratories, agriculture testing, tissue culture, nutrients, injectors, and much more solutions already in demand. Few companies are rising to meet these needs.
Branding
One of the biggest changes in marijuana retail is branding. Where retailers and sellers have long had to remain anonymous for legal reasons, it is now in their best interest to produce a brand name. This trend is currently mostly in the edible sector with brands like Kiva Confections, Dixie Brands, Zasp and Varavo, it could soon expand to pre-packaged marijuana products, with brands operating similarly to coffee brands, in that consumers expect a certain level of quality, freshness, and variety from each brand, and come to trust it. This is a largely untapped market for now, as the majority of growers are still anonymous.
While the largest barrier to starting up in the marijuana industry is legislation and paperwork in each state you intend to sell in, these factors shouldn't be a problem to most companies. The setup process takes time in some states, but it is the only real barrier. Most importantly, with a current overabundance of growers compared to sellers, it's relatively easy for businesses to source a wide variety of strains and types of cannabis for direct sale, as well as to provide industry or consumer solutions.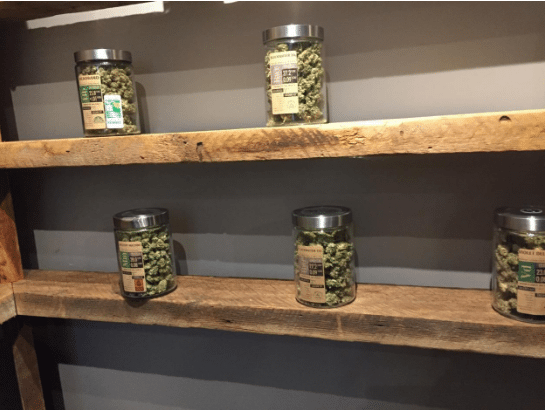 The cannabis industry is growing and growing quickly as legalization spreads, and both medical and recreational consumers create a demand for more, better, and more varied products. Combined with the growing acceptance of cannabis across the nation, increased legalization, and a gap between the demand for large, professional retailers and their availability, and there is a definite niche for new investors to step into. As legalization spreads, this will develop into a huge demand for professional online sellers offering a variety of products, accessories, and strains. Most importantly, with data showing that legal marijuana is the fastest growing industry in the United States, the niche will be a large one.