Marketing automation can be obnoxious sometimes (like the automated messages you get in Twitter after following someone), but it's here to stay for good reason. Automating marketing processes like landing pages will save you time and money, and improve ROI.
Automation allows you to create drip feed email campaigns, use data to immediately refine personalized campaigns, and use specific "if this then that" rules to optimize everything from PPC to SEO.
Automation tools can also be used for landing pages and web pages. You can use simple page cloning to launch dozens of highly precise, optimized landing pages to match campaigns and keywords and improve conversion rates.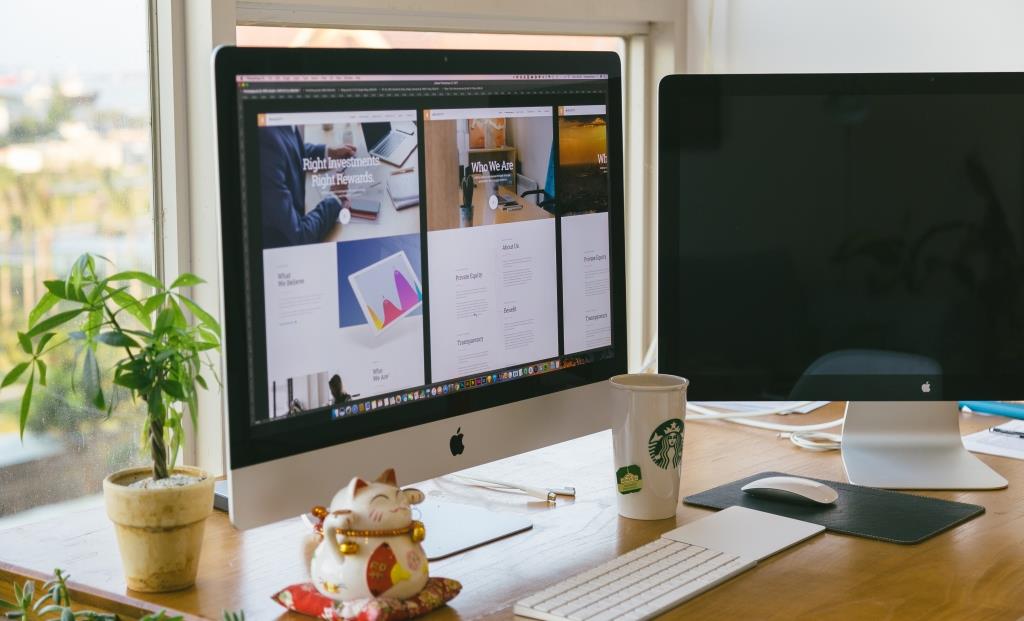 Building and testing landing pages is listed as one of the top challenges faced by online marketers. At the same time, studies show that the more landing pages you have, the more leads you create. HubSpot shows that increasing your landing pages from 1-5 pages to 6-10 generates an average of 55% more leads. Automation is an ideal solution to capitalize on this, because it allows you to speed up processes to significantly decrease costs while boosting conversion.
In the purest form, landing page automation enables you to copy and duplicate pages to easily reflect new keywords, demographics, products, and product groups. This allows you to match phrasing, search keywords, and campaigns to a landing page, which then boosts conversion.
You can then use automation to follow up on purchases with email marketing campaigns, create retargeting campaigns for users who visited your landing page, or launch social campaigns with a similar purpose.
Avoid getting blacklisted when you automate
Automating page creation to drive traffic via search could get you blacklisted on Google. Automating for PPC and social media landing pages can save time while boosting ecommerce CRO, but automating for search is frowned upon.
Don't use doorway pages (landing pages) for search rankings
Google's Doorway Pages policy means that you will be penalized for having too many similar pages showing up in search. In his blog on Doorway Pages, Google's Brian White says that the policy is intended to combat websites using multiple similar pages with slightly different keywords (such as location, product differences, etc.) to capture more search traffic.
Over time, we've seen sites try to maximize their "search footprint" without adding clear, unique value. These doorway campaigns manifest themselves as pages on a site, as a number of domains, or a combination thereof.
In short, if you use automation to create landing pages for search, you're sabotaging your ranking with Google.
However, you can use landing page automation for social media and PPC campaigns without affecting your search ranking.
A simple meta tag will tell Google and other search engines not to index your landing pages, so they don't come up in search.
To block most search engines from indexing your page, you can copy and paste the noindex tag into your site under the <head> section of the page:
<meta name="robots" content="noindex">
Ensure quality control
Implement a good quality control policy and review every landing page before publishing it.
For example, if you're simply swapping out keywords for similar products or the same product in your store, you should still verify that the keyword works contextually, that any images reflect the specific product discussed, and that it holds a quality standard that will continue to convert.
Many e-commerce websites rely on long-tail keywords as well, which can provide extra challenges for building unique landing pages around every campaign.
Landing page automation isn't as simple as setting up a drip campaign and letting it run. If you've set up a successful landing page, chances are you know there are some best practices you need to follow. Follow these best practices, but also test them for yourself. Websites are contextual and nothing beats an online controlled experiment.
Using marketing automation tools
Marketing automation tools make it easy to copy your pages, create new ones, block search, and to quickly and efficiently link your pages to email marketing, analytics, PPC campaigns, and products.
However, not all tools are equally useful, and not every tool is ideal for every e-commerce store.
Your first concern should be integration. Does the tool work with all your channels and marketing platforms? What about your CRM? Or your publishing platform/CMS?
If you're selling on Amazon but have your own web shop powered by Magento, and run your email marketing through MailChimp, your marketing automation tool must support each of these tools. Once you've verified that programs will work with the tools you use, you can start to check features and choose the best option for your needs.
Know what you need and why
It can be tempting to rush into a seemingly-perfect marketing automation solution, but you must understand your needs before choosing a solution. Don't let any one tool tell you what you need before you think about it yourself.
Create a comprehensive plan that defines what you intend to do, how you intend to do it, how you will track performance, and how you will track leads and sales associated with your new automation. Decide what matters, then find an automation platform that offers a solution.
Check your marketing funnel
Your sales funnel will tell you almost everything you need to know about your landing pages. Where do customers come from, what are they looking for, what do they want to see, and what do they want to buy? The more specific your audience, the more tailored your solutions should be.
Choose Multi-Functional Tools
Automation tools that handle one thing well are useful, but will make your life harder. If you need to get one tool for every aspect of your landing page creation, you might as well create them yourself.
If you're currently using an automation tool for email, check to see if you can switch everything over to a single platform to keep everyone on your team on the same page, for easier management.
4 Landing Page Automation Tools
Here are just a few of the many marketing automation tools on the market that can help with landing page automation.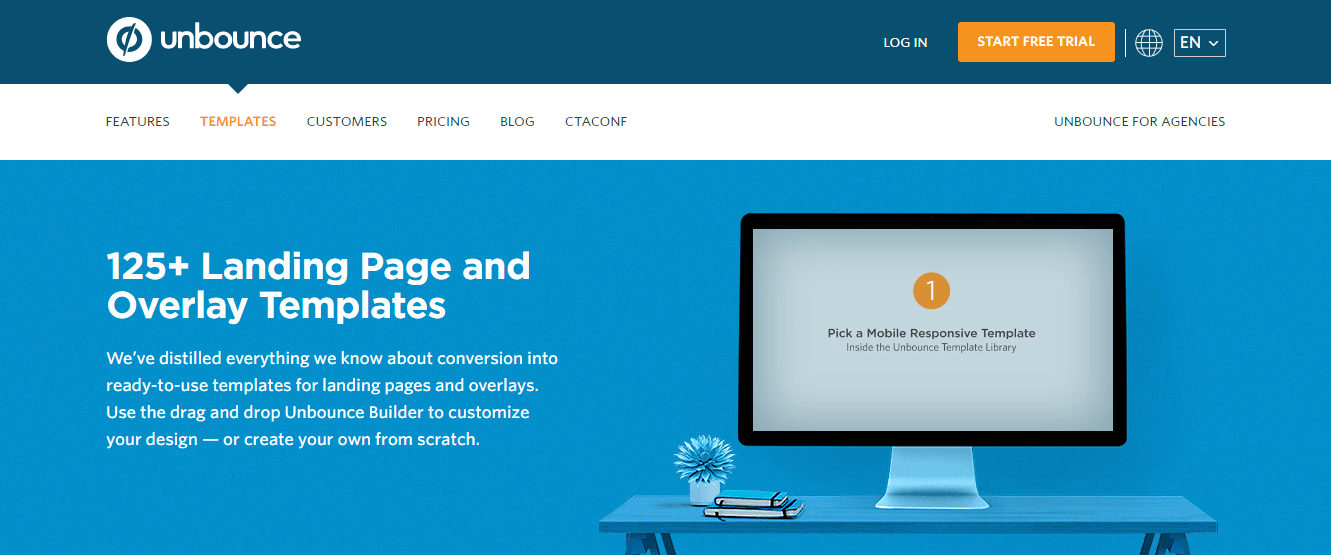 Unbounce is designed for landing pages with drag and drop functionality, templating, and integration into many tools and analytics programs. It approaches lead page automation using overlays, which allow you to create a single page for search and then use exchangeable overlays to customize content for exact keyword and search campaign matches. Plus, with a full suite of tools for A/B testing, conversion optimization, and reporting and email marketing integration, Unbounce offers everything you need to get started with landing page automation.
It costs $49/$499 per month.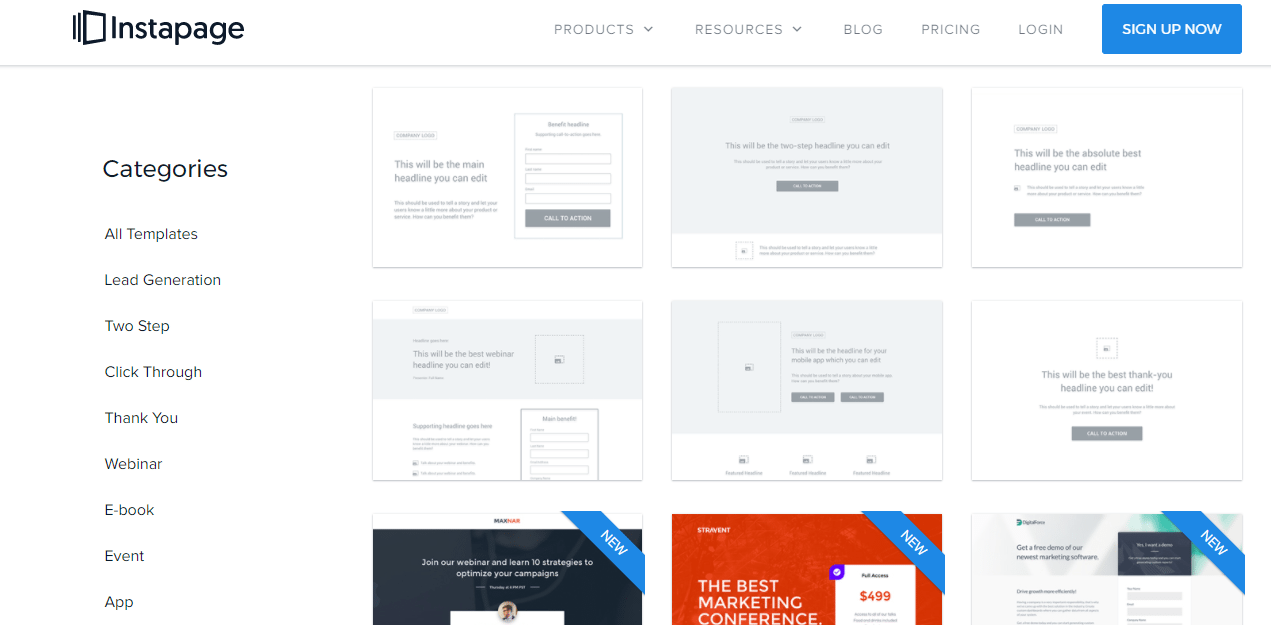 Instapage is a team-based landing page platform designed for full landing page automation. With drag and drop building, templating, and importing to help you clone existing landing pages, Instapage has a lot to offer. It integrates with 20+ tools like WordPress, Marketo, AutoPilot, and Salesforce.
Instapage is $29-$127 per month.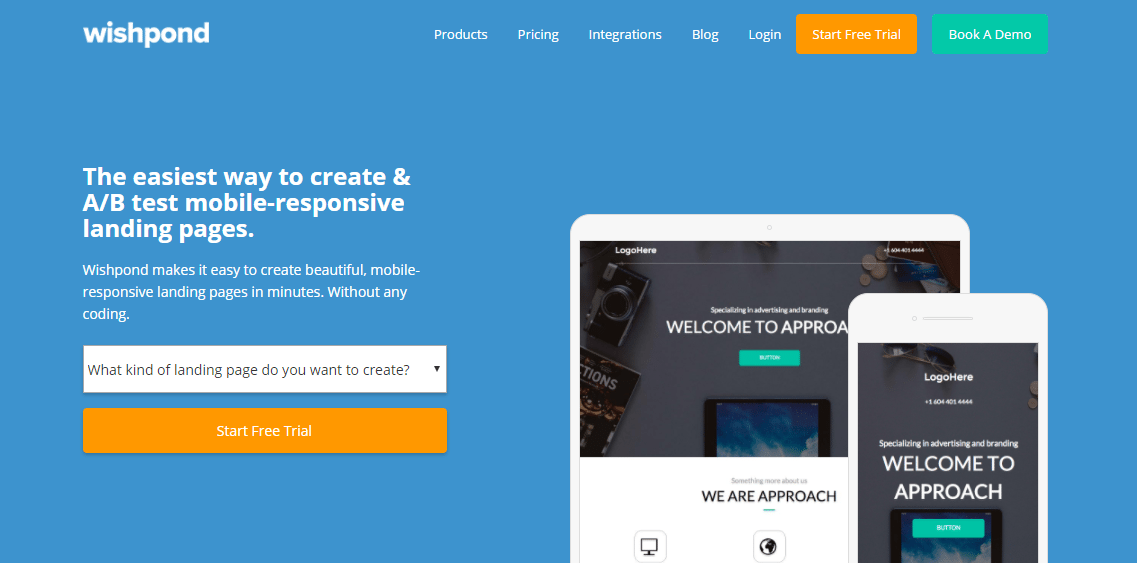 Wishpond offers easy drag and drop landing page creation, built-in analytics and testing, integration with WordPress and Facebook, and the ability to publish your landing pages as pages on your own domain. Automation features like dynamic lead scoring, personalized emails based on activity on-page, and real-time analytics make Wishpond a powerful tool for building sales, and for building customer relationships.
Wishpond costs $45-$125 per month.

Marketo is largely an all-in-one marketing automation program, which can be a good thing if you have a large customer base. While the company does not primarily focus on landing pages, it does offer a full suite of landing page creation, cloning, and optimization tools to help you instantly copy and create personalized landing pages to match branded campaigns. Marketo charges custom rates based on your contacts and your lead generation capabilities, but is the most expensive solution on this list.
No matter what solution you choose, it is important that it suits your needs, fits into your marketing plan, and can integrate with the tools you use.
Best practices for landing page automation
Automation makes landing page creation easy, but unless you take the time to do it right, it won't increase conversion.
Great landing page optimization means taking the time to create high quality, highly relevant pages, so you will still have to spend time editing and optimizing.
Relevance first
Most businesses own more data than they can use. Thanks to big data, we know what our customers are doing, when they are doing it, and sometimes even why. Even a free tool like Google Analytics will help you do customer research so you can make the right decisions for your store.
You already have the data you need to understand what your customers are looking for and why, and you should apply it when creating landing pages. If someone visits your page by clicking on an ad, you have the capacity to understand what they are looking for and what problems they are likely to have. This allows for extremely personalized content that tackles the problems behind the click, not just the product for sale.
Match keyword campaigns
Exact-match keywords allow you to create continuity between your ads and your landing page. Single keyword ad groups are more relevant and convert better in search, and the same principle applies to landing pages.
By ensuring that the words, phrases, and images on your page match those on your ad, you remind the visitor why they are there, create added relevance, and boost conversion.
Use location-based keywords to create individual pages for each location you support, link them to single keyword ad groups, and produce ads and landing pages that are highly relevant for the original search. Despite the fact that this tactic improves conversion, Marketing Sherpa shows that only 48% of marketers currently create individual landing pages for campaigns.
Brand your pages
Marketing automation makes it easy to create branded landing pages that match the source. This means that if you are driving traffic from social media, you should adopt the source imagery and branding from there to improve consistency. The same applies to email campaigns and PPC.
By maintaining a consistent look and feel between what the user is clicking on and where they end up, you increase relevancy and boost conversion.
Build segmented landing pages
Many marketers shy away from building segmented landing pages for search reasons, but by using no-index tags and overlays, you can build highly personalized pages to boost conversion.
If you segment your marketing list, your customer demographics, and your buyer personas. The same should go for landing pages.
Use the data you have to create highly relevant landing pages aimed at each of your demographics and buyers. It could be as simple as not showing someone a landing page if they've already followed the CTA. Instapage creates campaigns and allows users to choose their demographic or needs right in search, and every option goes to a slightly customized landing page.
Many companies adopt this strategy by allowing businesses to choose their segment on the page, but if you're using landing pages for PPC or email marketing, you're already targeting a very specific group of people. Create individual landing pages for each group and greatly increase the relevancy of the page.
Adjust the content, CTA, and images to create highly targeted pages. While you will likely be copying from existing successful landing pages, or using templates, it is still important to continue to test your results using A/B testing.
Don't forget about the analytics
Marketing automation saves time, but more importantly, it can collect and analyze data, then put that information into reports for you to base action on.
By connecting your landing pages to analytics and data tools, or by choosing a tool that supplies these features, you can use data analysis to track the efficacy of your pages, score leads based on their relevance and quality, segment leads to create new campaigns (for example, using remarketing to create shopping cart abandonment campaigns for leads who clicked on your pages), and to nurture leads between when they first click on your pages and when they make a purchase.
You can take this information and refine your targeting with user demographics, buyer personas, and keywords. This will create pages that boost conversion, so you get more from each page. And because automation allows you to put the minimum of effort into each page while covering your bases, you can afford to spend the time creating unique landing pages for your top selling products, your most important ad campaigns, and your most searched keywords.
Remember that your primary goal for every page should be to add value and to increase relevance. If you use automation to create 10,000 copies of the same page with different keywords for each product, you will get the low-quality results to match. Automation allows you to save time, but you, and not the 'robots' should be in charge of your marketing.