At the beginning of this month, Extensiv attended the 2022 IWLA and Expo Convention. Each year, this annual conference brings together hundreds of third-party logistics (3PL) and warehouse leaders and is one of the logistics industry's best events built specifically for warehouse professionals—especially if you like to network! Extensiv was able to connect with several of our partners and customers and also participated in panel discussions.
Extensiv kicked things off by sponsoring a hole at the IWLA golf tournament, offering a fun chipping game where players could win prizes—a big shoutout to everyone who won a Yeti! A couple of Extensiv employees also enjoyed the greenery and a few rounds of golf.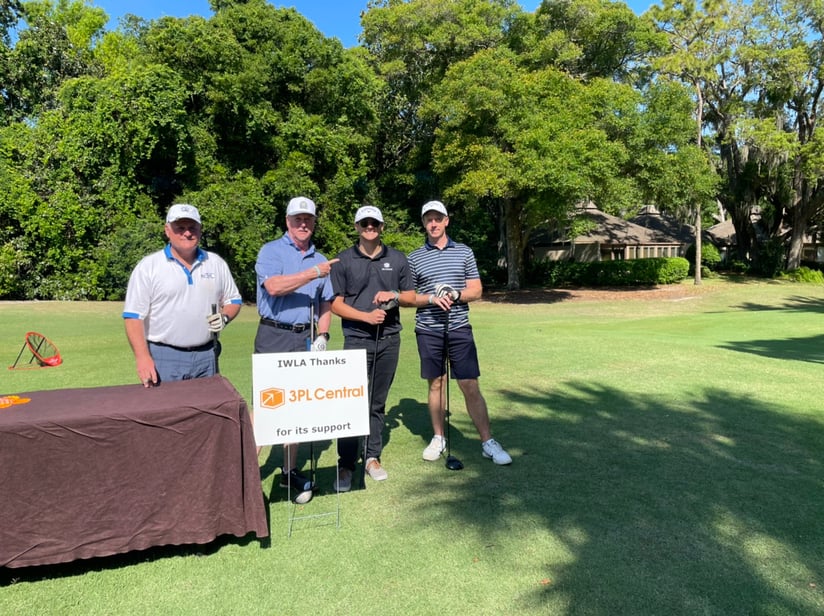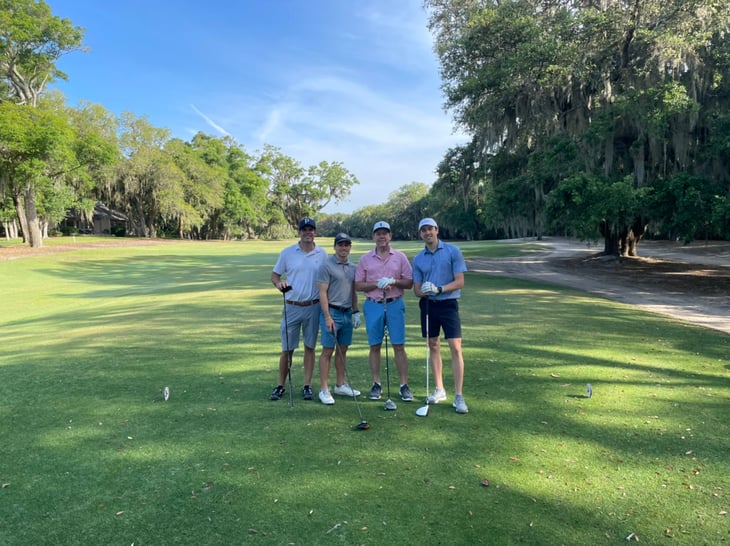 After golf, the real fun began: The Conference.
Every year, IWLA chooses an important theme to highlight the challenges today's warehouse leaders are facing. This year's theme was Catch 22 – Don't Let Success Ruin Your Warehouse. With ecommerce helping to boost order volumes for many businesses, it is important to make sure these surges don't create issues in the warehouse or for consumers and result in Catch 22s.
Here is what some of our Extensiv attendees had to say about the panels they went to: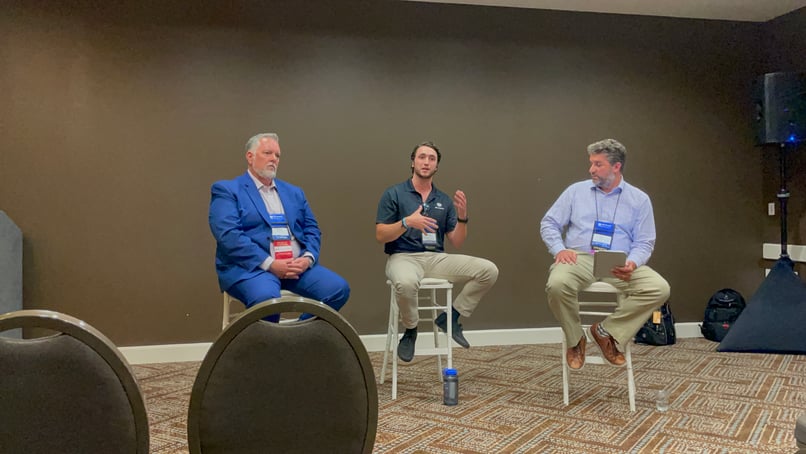 Frazer K. – Speaker
Pros at Packaging and Parcel
I was a part of a panel with Daryl Lester from Simtech and Steve Congro from Saddle Creek. The panel started as an open-ended ecommerce/small parcel discussion and moved into the proper ways to break into ecommerce fulfillment if you're traditionally a pallet in/pallet out (PIPO) or pallet in/carton out (PICO) warehouse. The discussion centered around the ways to add value to client-vendor relationships and best practices to vet new business and set the relationship up for success from the onset.
Alex G.
Pros at Packaging and Parcel
I enjoyed the Pros at Packaging and Parcel panel, especially the points discussed about automation. Many warehouses are lacking automation in their outbound processes so customers are trying to understand ways they can optimize things like waving and picking. There are many tools in the marketplace to provide enhancements in a warehouse's desire to improve their outbound workflows.
Alnoor B. – Speaker
Customer Expectations
I was part of a panel talking about customer expectations in warehousing. We discussed how recent developments and evolution in barcode labeling for CPGs (consumer packaged goods) have created the need for warehouses, and especially 3PLs, to build their technology to read and track a multitude of barcode types and allow for traceability in the supply chain. Traceability extends to how various industries expect items to be tracked in the warehouse as best practice and even regulation. Receiving functions, assembly, and conversion of items into kits, as well as outbound best practices, were shared.
Brandon B.
Customer Expectations
COVID, supply chain issues, and a variety of other factors have increased the visibility of and demand on fulfillment processes across industries. This workshop discussed how new barcode standards are being rolled out across warehouse communities that provide inventory visibility to CPG brands, logistics firms, regulators, customers, and a variety of other constituencies. This is especially important in highly regulated industries such as food, electronic smoking devices, etc. To meet these traceability requirements, inventory managers are investing in new capabilities across inbound, storage, and outbound processes to efficiently deliver this information to the proper audience without disrupting the actual fulfillment process.
Braeden D.
The Real Estate Question: Leasing Assets
This was a very timely discussion about real estate in warehousing. The real estate boom hasn't just been isolated to the housing market; warehouse space has seen a dramatic spike in rent. This is driven by the increase in demand from both the large and small players in the space. Unfortunately, with the increased material costs and shortages in building materials, the demand has outpaced the rate it takes to build more space, which has led to an extremely competitive market. Property managers now have multiple offers on their available space the moment it's on the market. This forces prospective tenants to be expected to have all their ducks in a row before even looking at spaces. Most application processes are looking deep into your business and its finances as property managers are looking for tenants that are going to occupy the space long into the future. This application process has favored large, reputable companies and, in some cases, has forced smaller businesses to look at spaces that may not be in their ideal location but could be a better fit for their needs.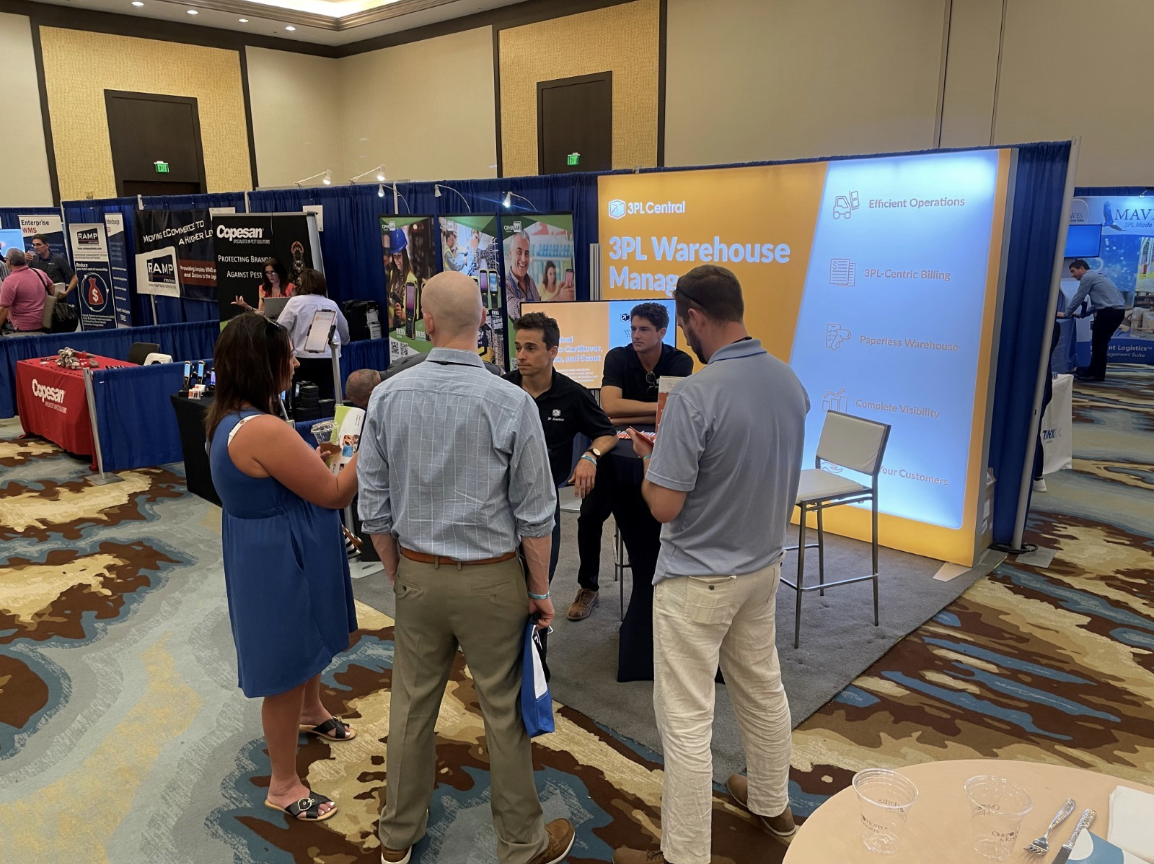 Garrison H.
Other Value Adds: FTZs, CTPAT & More
I found this panel about Foreign Trade Zones really fascinating! Foreign Trade Zones (FTZs) can enable warehouses to add value to importers and manufacturers by mitigating import duties. This can lead to an increase in warehouses along the US-Mexico border as many businesses are relocating their manufacturing from China.
James M.
Warehouse Law and Order
I enjoyed this discussion about 3PL contracts. Today, warehouses must be even more aware of the standard terms their customers agree to when signing a 3PL contract than ever before. As warehousing space in the US has decreased, terms to ensure goods are moving are paramount to success. Contract terms such as minimum handling charges, insurance on damaged goods, and standard terms and conditions can be pared with a system to ensure 3PLs can maximize revenue while covering their legal bases.
Trevor H.
Using Compensation for Motivation & Morale
This was a very interesting presentation from Beth Carroll of the Prosperio Group that focused on being aware of your local market rate for recruiting new employees. She also shared many different compensation options to aid in the goal of incentivization to increase production from key team members by increasing urgency, motivation, good decision-making, and improving alignment with company objectives.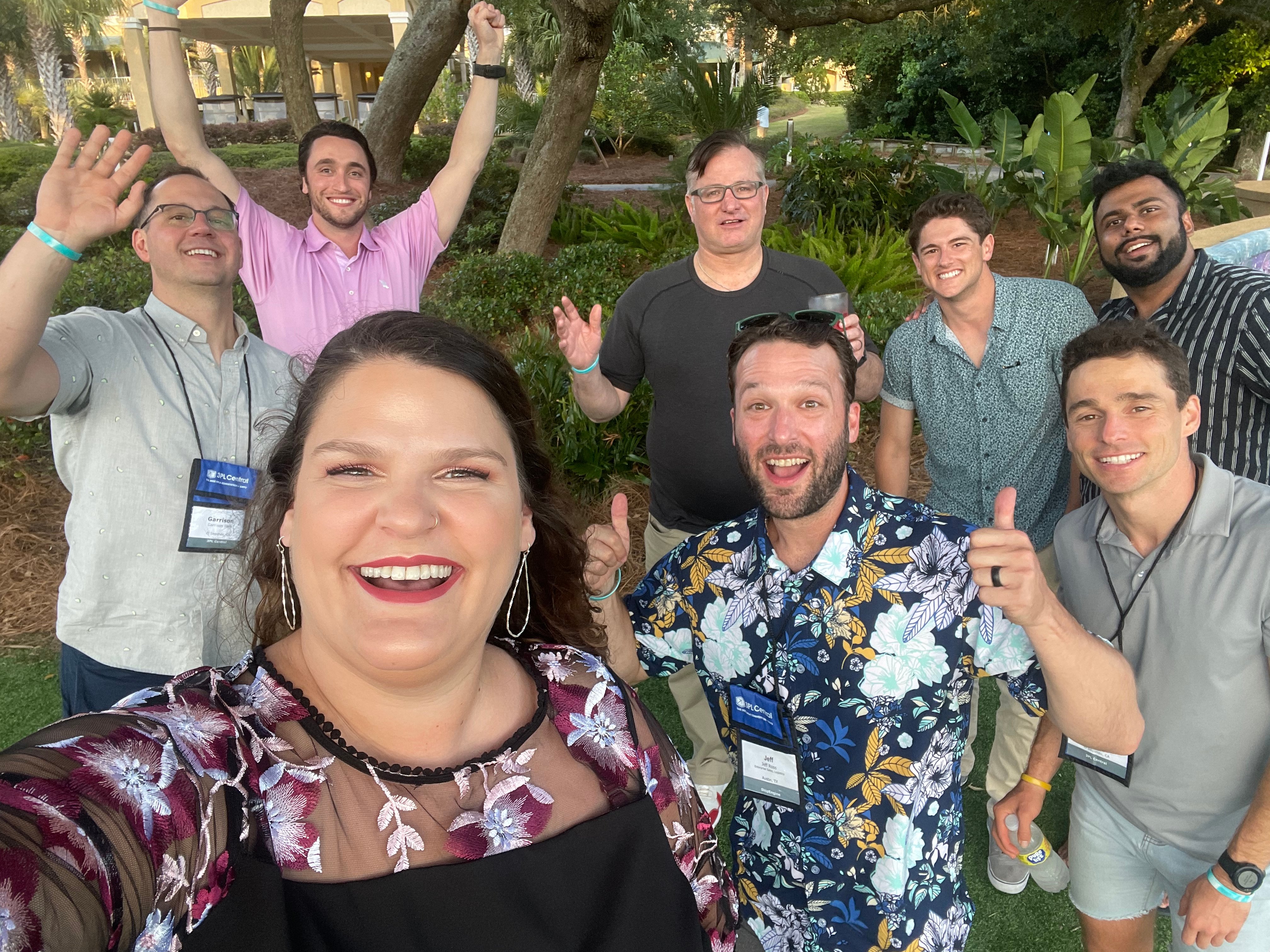 IWLA 2022 was a fantastic show this year. We look forward to next year in Palm Springs–see you there!
If you are not already an IWLA member, we'd love to have you join IWLA with us so you can also build professional relationships, stay current on industry news, and take advantage of IWLA's training and education courses. Please let them know you heard about membership from Extensiv.