Like most smart ecommerce founders, you bootstrapped your store's growth. This helped you avoid pressure from investors, and you've experienced unprecedented growth in a short time.
But you feel stuck. Even though you're doing well, you want to sell more products, and your current inventory can't meet the increasing demand for your products.
You wish you could continue funding all your activities, but changes in cash flow are inevitable, especially if you're selling seasonal products. Not to mention, you need to maintain your profit margins as you scale and develop an omnichannel inventory management and marketing strategy for your brand.
In 2018, ecommerce sales were $653 billion in 2018, and by 2021, they will increase by 25%. These numbers look good, and a loan to fund your inventory sounds like a great idea. But is it the right move?
Well, it depends. No matter the stage of business growth you're in, you want to avoid getting caught up in "bad debt" just as much as you want to avoid payroll mistakes. And in this post, we're going to talk about what to consider before getting that loan to buy more inventory. Let's get started.
What is Inventory Financing?
Inventory financing is a short-term loan or line of credit made to a company so it can purchase products to sell. This is an "asset-backed" arrangement where the products (inventory) serve as collateral in case the loan is not repaid.
Inventory financing works best for rapidly growing brands that need to pay their suppliers before the time it takes to sell their inventory. This process works well for both small businesses in need of a loan to grow or larger mid-market businesses that need to meet the demands of faster than projected growth.
In either case, inventory financing is also useful for businesses that experience seasonality. For example, an ecommerce business experiencing growth may need to obtain extra inventory to sell before Black Friday and the holiday season.
Does My Business Qualify for Inventory Financing?
So how do you know if your business is ready (or even qualified) to apply for inventory financing? First, a credit review takes place which looks at common credit factors like credit history, loan paybacks, and age of your accounts.
However, with inventory financing, banks also want to look at your business metrics - things like product demand, loss prevention, inventory cycles, and shipping and logistics considerations. There have even been cases where a third-party credit review team comes to inspect your inventory and warehouses.
To qualify for inventory financing, your business has to have a strong sales record, a history of strong order fulfillment services without major losses, and the ability to take on a high loan minimum, sometimes up to $500,000.
For today's consumers, traditional retail is not enough. This means traditional inventory management isn't either. Download our free multichannel guide.


How Can You Tell Your Business is Ready for Inventory Financing?


1. There's a sudden increase in product demand.
While you have control over what you do every day to promote your store, you have little control over the results you get. Once in a while, you'll have a lucky break, which will put your store into the limelight. And if you don't take advantage of this break, you might miss the opportunity to catapult your small business into a high-growth ecommerce business.
Take Death Wish Coffee, for instance. They won a small business competition and were featured in a 30-second commercial during the Super Bowl. The result? A ton of orders to fulfill. And without enough inventory and a good system to manage it, they'd have blown this up.
Whenever you get such a lucky break, you'll need two things: A reliable system that helps you manage orders from different channels and enough money to buy the inventory you need to fulfill these orders. If you're going to hire more people to help with delivery, then you'll also need to store customer data in password managers to protect their privacy.
We've already seen that it's difficult to accurately predict the success of all your marketing efforts, e.g., influencer marketing. So it would help if you prepared by investing in a reliable system so that when that time comes, you'll only need to look for a loan to buy sufficient inventory.
2. Your conversion rates are increasing.
As you try to understand how effective your email marketing campaigns are, you're going to consider your open rates, bounce rates, and click-through rates.
The most important element among all these, however, is your conversion rate. It lets you know whether your customers are taking the desired action or not. A high bounce rate means that you need to verify the email addresses you have. A low conversion rate, however, means that you need to evaluate your entire campaign.
A study by SaleCycle reveals that 50% of consumers buy a product at least once a month from the recurring emails they receive.
So, take a look at these industry benchmarks for ecommerce emails to gauge the performance of your email campaigns: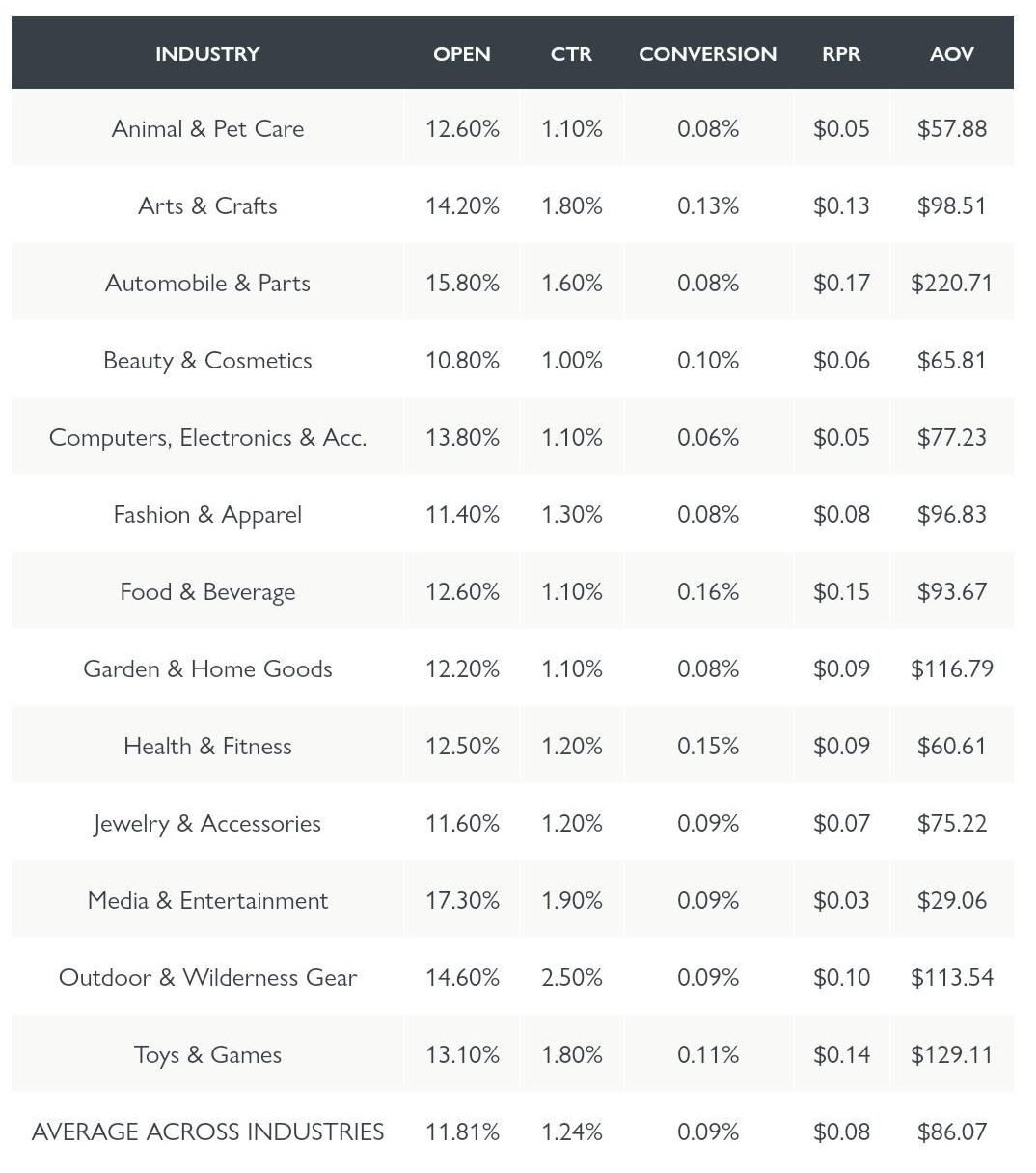 Source: Klaviyo
So, how do you stack up? If you're getting good conversion rates selling a specific product, then that's a sign that you need a loan to get more inventory.
This is when you can really scale your sales and grow your business, and many business owners wait too long or fail to realize this.
When the time comes, arm yourself with great free sales tools to help you scale your email and manage sales.
One simple way to do this is by adding an exit-intent popup to your posts and pages that is triggered by someone about to exit the page, like GetVoIP does below: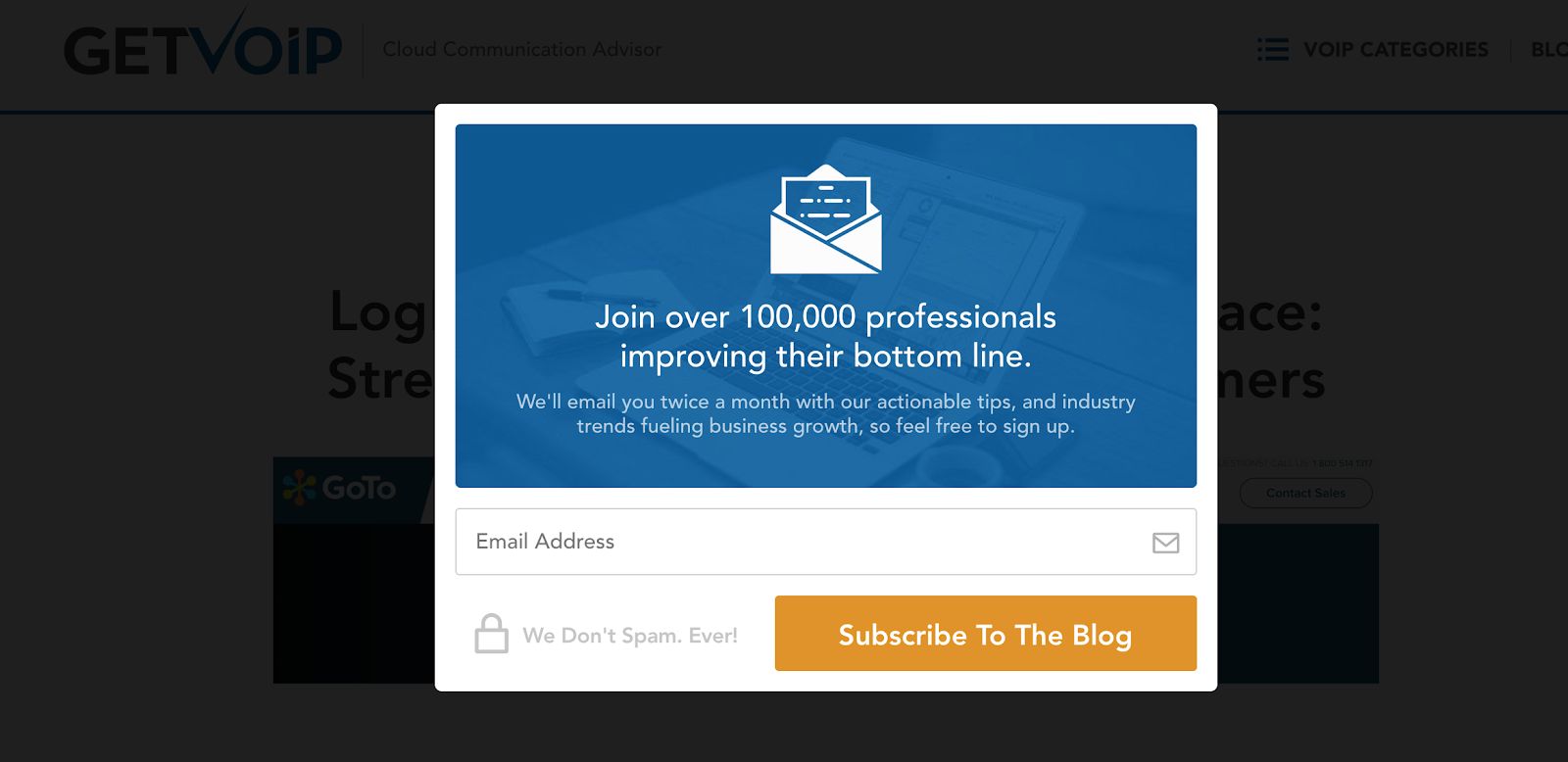 Another good example is this landing page from Lyfe Accounting: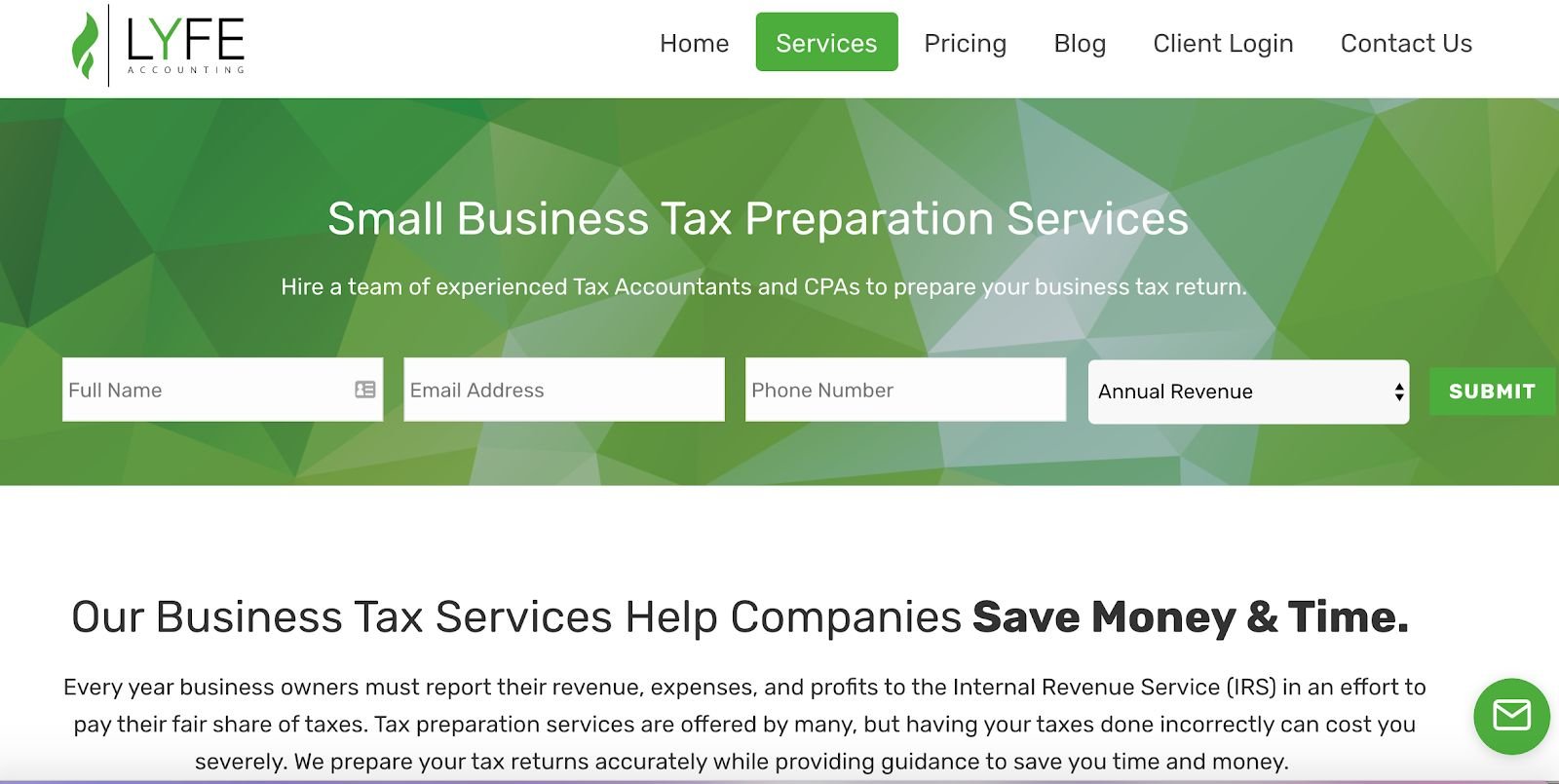 Notice how they try and capture important contact details at the very top of the page? That way, there's no chance of a reader missing it!
Remember to continue pushing harder on email marketing, especially on the product categories with high demand.
If your conversion rates aren't good enough, don't worry. Fix that by segmenting your email list and sending personalized emails. Review your email subject lines, email copy, and different offers to see what works best to improve your conversion rates.

3. You have a lot of customer reviews and feedback.
70% of your customers read at least four reviews to understand what other customers feel about your product before they trust you.
And if you're selling high-end products, it's going to get better because these reviews help boost your conversion rates by 380%.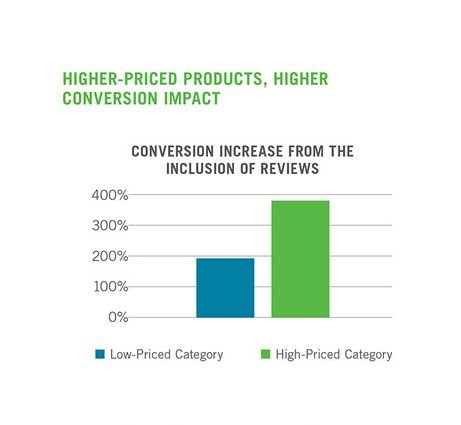 Source: SRC
Reviews boost your credibility and help clear the doubts customers have about your products.
For example, if you're searching for a project management software, are you going to go with the one that boasts customer success stories like Monday.com, or one that has no testimonials to reference?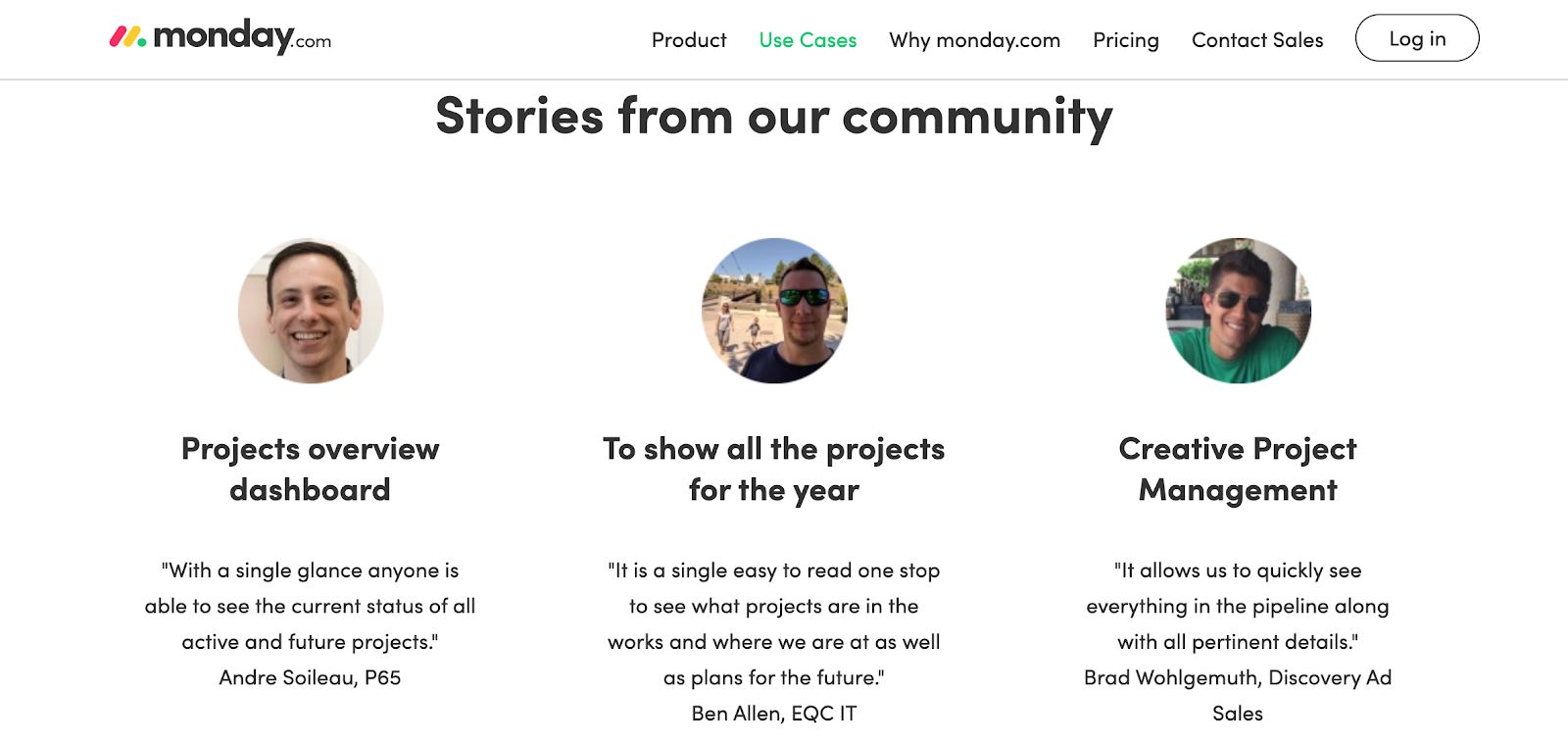 Need more proof? I can give you proof from my own experiences in addition to data. Just recently I was shopping for mattresses. Now, there are tons of different brands from Zoma to Purple. Which do you pick? The only real way to know is via actual customers and what they are saying, like so: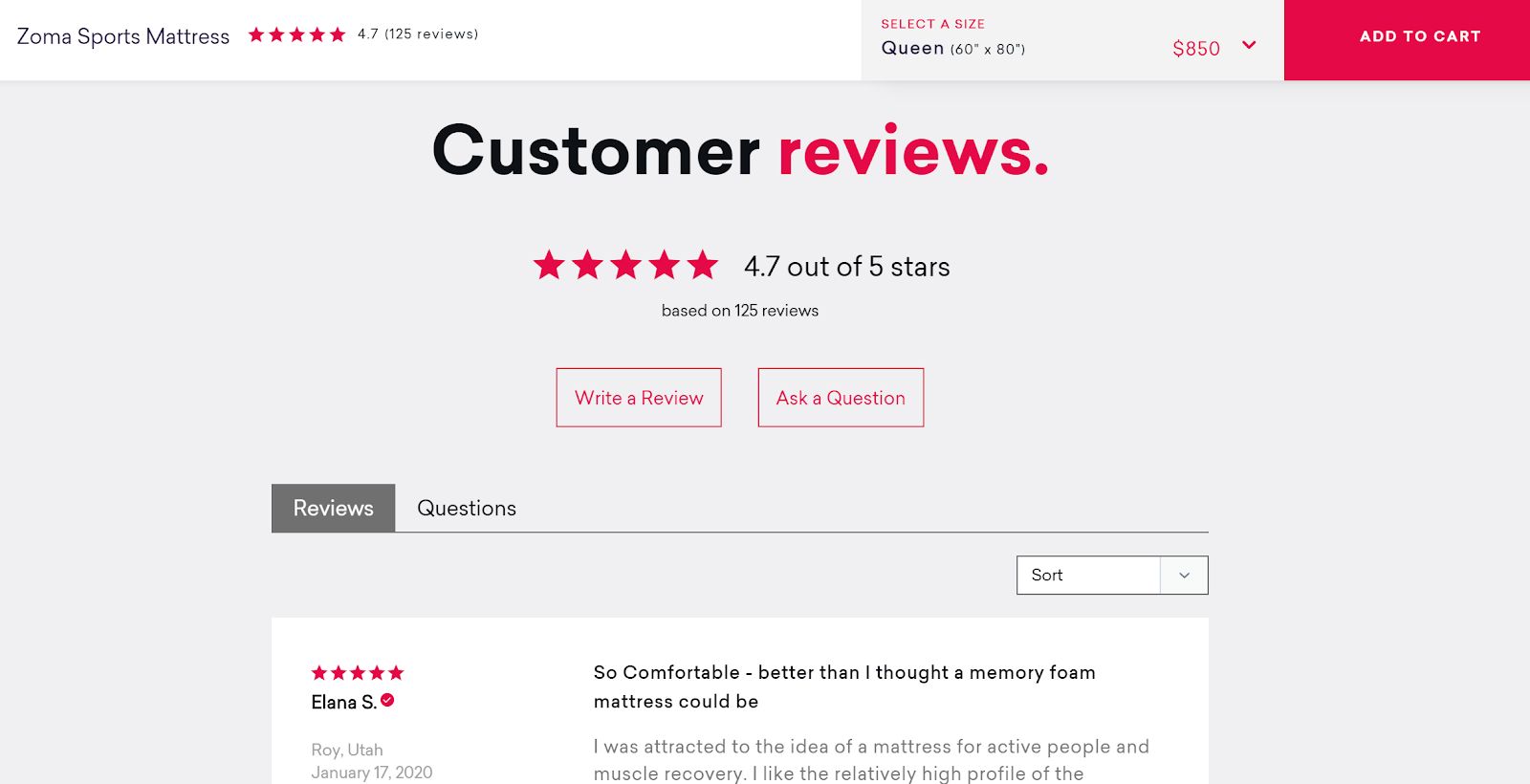 Source: Zoma
Without these, it's hard to break through the white noise that is a sales pitch from a company.
Using these reviews to your advantage can help you grow your business faster.
Another idea is to focus on user-generated content and have key influencers in your space write unbiased review posts of your product on their own blog, like Cooltechzone does for top VPN services: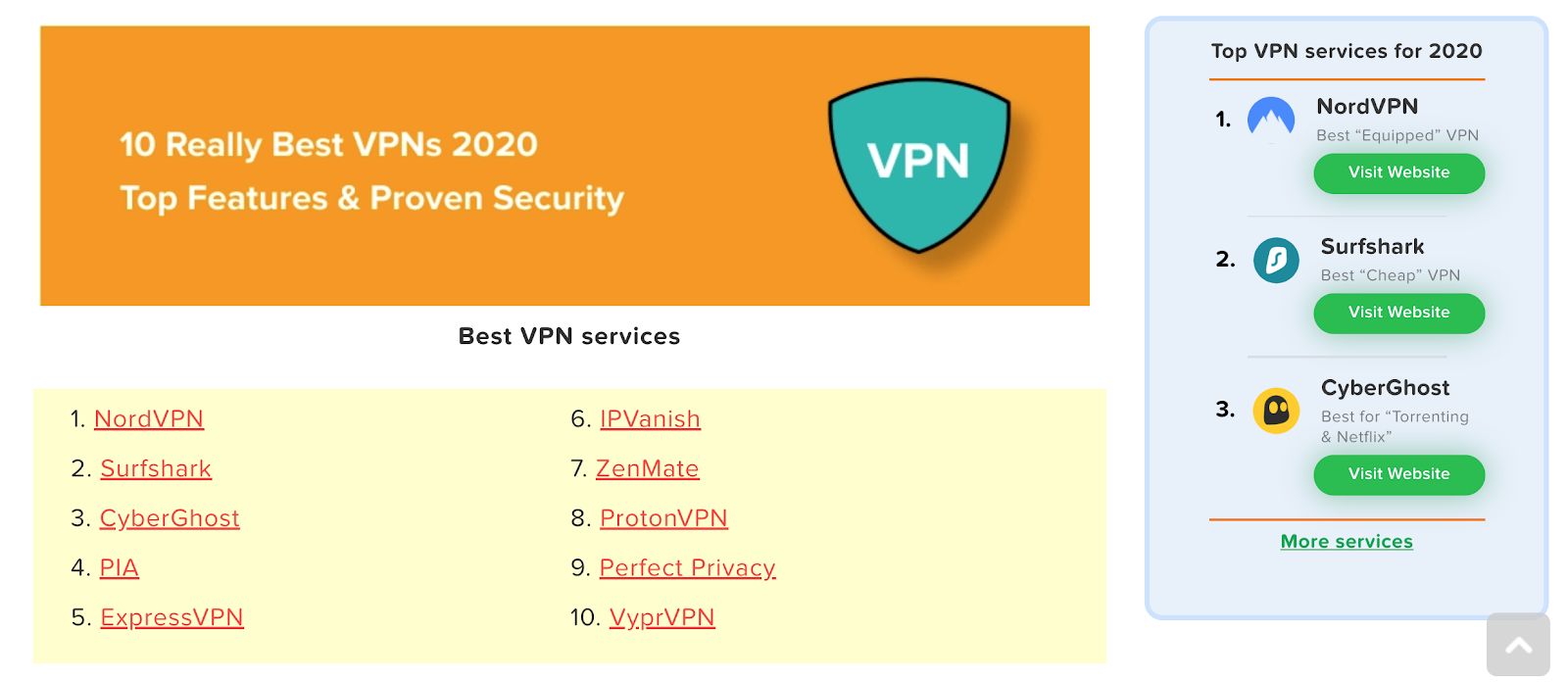 Source: Cooltechzone
In addition, you should also be investing in and building local citations. What are those? As Loganix describes it, citations come in four formats, and can significantly boost your branding online:
"Citations come in multiple methods: business listings, social, video, and photos. They put your information in front of more people who are looking for your products and services. Additionally, search engines consider them to be authoritative signs of how well-known you are. If you have a lot of (good!) citations, you are likely to see growth from a lot of different directions."
Besides, they give you a competitive edge in the marketplace. Let's say you've been wondering how to enter a new market because you don't have enough inventory.
Since we've already seen the impact that positive customer reviews have on buying decisions, use your reviews to promote your product. Get a loan to finance your inventory so you're able to fulfill the orders you receive.
4. You want to scale your marketing efforts.
Despite the numerous benefits that content marketing helps you enjoy, 86% of B2C brands are also using content marketing. Not to mention the rise of using Instagram to grow your business, what's one to do?
I'll tell you what to do -- diversity. Because if you don't diversify your content production channels, you're going to struggle to get new leads for your store.
Since not everyone reads what you write, podcasting is an excellent channel to start with. A survey by Statista reveals that in the past month, 32% of adults in the U.S have tuned in to listen to a podcast, and more people are tuning in every week.
Besides, Edison's research reports that 54% of podcast listeners will consider buying from brands that are advertised during shows. So you have nothing to lose if you start a podcast.

Once you start hosting your shows, share ideas from your best content on your blog because it's already proven. More people are likely to listen and share it with their friends.
Be sure to check out my extensive guide on starting a podcast on my blog at AdamEnfroy.com to help you get started.
As you promote your shows and build an audience, get a loan to have sufficient inventory for the products you promote on your podcast.
Final Thoughts
Having invested time and energy growing a bootstrapped store, you'll need help to scale and meet your customer's demands. But until you admit to yourself that you need help, the fear of the unknown is going to keep you paralyzed, unable to decide whether to take that loan or not. And you might lose customers to your competition.
We've already gone through what you need to look out for to decide whether you need a loan or not. So avoid obsessing over the things that could go wrong if you took that loan.
Look at your data then put your emotions aside. What are your email conversion rates? Are you getting enough customer reviews to help you get into a new market? Are you working with an influencer to promote your product? What other content channels are you planning to use to promote your brand?
Taking the leap is hard, but that's the only way to get around this and grow your store. Trust me - you'll be glad you did it.