Amazon sellers typically have two fulfillment options: Fulfillment by Amazon (FBA) or Fulfillment by the Merchant (FBM), either through in-house operations or a third-party logistics provider (3PL).
Both choices have their advantages and disadvantages, but which one best fits your business?
In this article we'll investigate the pros and cons of each, and end with our recommendation on how to combine both for maximum operational resilience.
Fulfillment by Amazon
With FBA, Amazon stores, handles, and ships your items for you. They even provide customer service. You simply send your products to their warehouse, then they take it from there.
Fulfillment is a breeze for your business since Amazon handles everything. You don't have to deal with customer concerns like complaints, returns, or refunds either. This makes it an attractive choice, especially for those new to eCommerce.
Advantages of FBA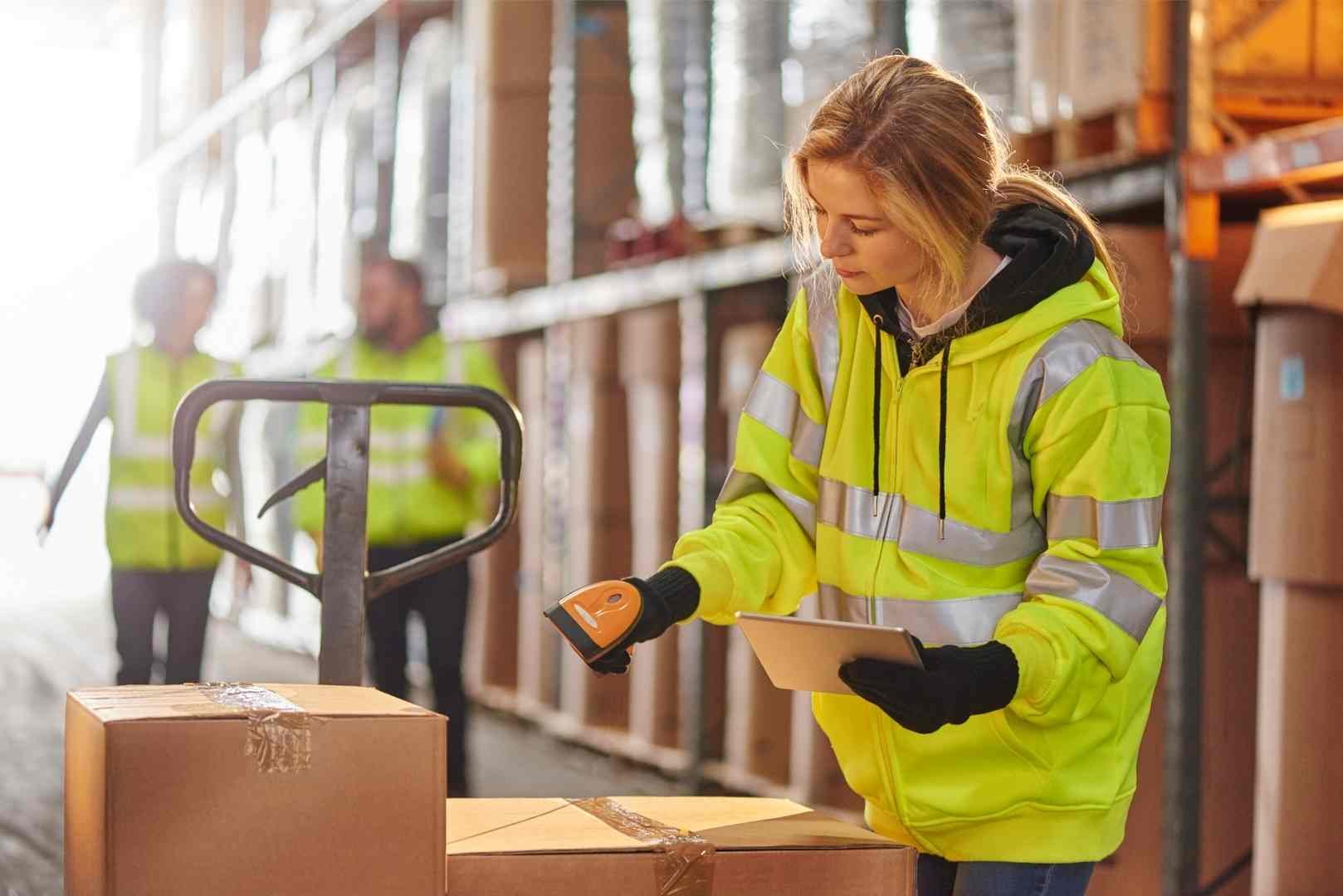 Amazon FBA is a popular choice for many eCommerce merchants, and for good reason. It has some of the best rates available, is easy to use, and reaches the international market.
1) Competitive rates
Amazon FBA has some of the most competitive shipping rates available to eCommerce merchants. The eCommerce giant is able to use economies of scale to their merchants' benefit and negotiate deals with major carriers to get discounted rates for FBA shipments.
This is one of FBA's most attractive perks, especially for eCommerce businesses that are just starting out.
2) Easy to use
Since Amazon handles all aspects of fulfillment and the customer experience, it removes the expenses and overhead you would normally need to source and manage distribution facilities, logistics vehicles, and customer service.
Amazon FBA will take care of picking, packing, and shipping your items whenever an order comes in. They also handle returns and customer service, which are some of the most complex and time-consuming aspects of logistics.
As a result, you can focus more of your time and resources on other aspects of growing your business. For example, you can prioritize implementing ways to increase your revenue on Amazon.
3) Access Prime two-day shipping
Amazon has trained modern consumers to expect Prime-like speeds for all of their eCommerce orders.
FBA fulfillment gives you access to Prime two-day shipping, and any listings fulfilled by FBA receive Amazon's Prime badge.
Being Prime-eligible means offering fast and free delivery to gain a competitive edge.
4) Global fulfillment and wide coverage
Amazon's vast fulfillment network reaches multiple countries and regions, which means you'll find a distribution center almost anywhere consumers are. Merchants using FBA can tap into this giant network to store their items as close as possible to buyers and even expand their operations globally.
Disadvantages of FBA
On the flip side, no fulfillment option is perfect, FBA included. Product limitations, expensive storage, and complex prep requirements can hinder growth and revenue.
1) Prime shipping limitations
Prime shipping is more efficient when you sell products that are lightweight and can be transported easily. Larger and/or heavier items may cost more, or not be eligible for FBA altogether.
Prime shipping is not available for all items, so double-check your product's eligibility before listing it. They also have a long list of prohibited items which need to be taken into consideration.
2) Expensive long-term storage fees
Amazon monitors how long your inventory remains in its fulfillment centers. So, the longer your products sit in the company's storage, the more fees they'll accumulate. What's more, Amazon will start charging you long-term storage fees for any product that stays in its fulfillment center for 365 days or more. This is something you need to keep an eye on for slow-moving stock.
3) Strict requirements and steep consequences
FBA runs a tight ship to maintain smooth operations. As such, sellers wanting to use its top-notch services have to meet its stringent requirements.
For instance, there are special labeling requirements for perishable items, and your boxes shouldn't be able to pass a drop-test.
If you send in a shipment that isn't properly prepped for FBA, you could lose time, money, or both. You might face fines, or FBA can reject and send back the items. Either way, it will take time to fix, which means lost sales in the meantime.
Fulfillment by Merchant or 3PL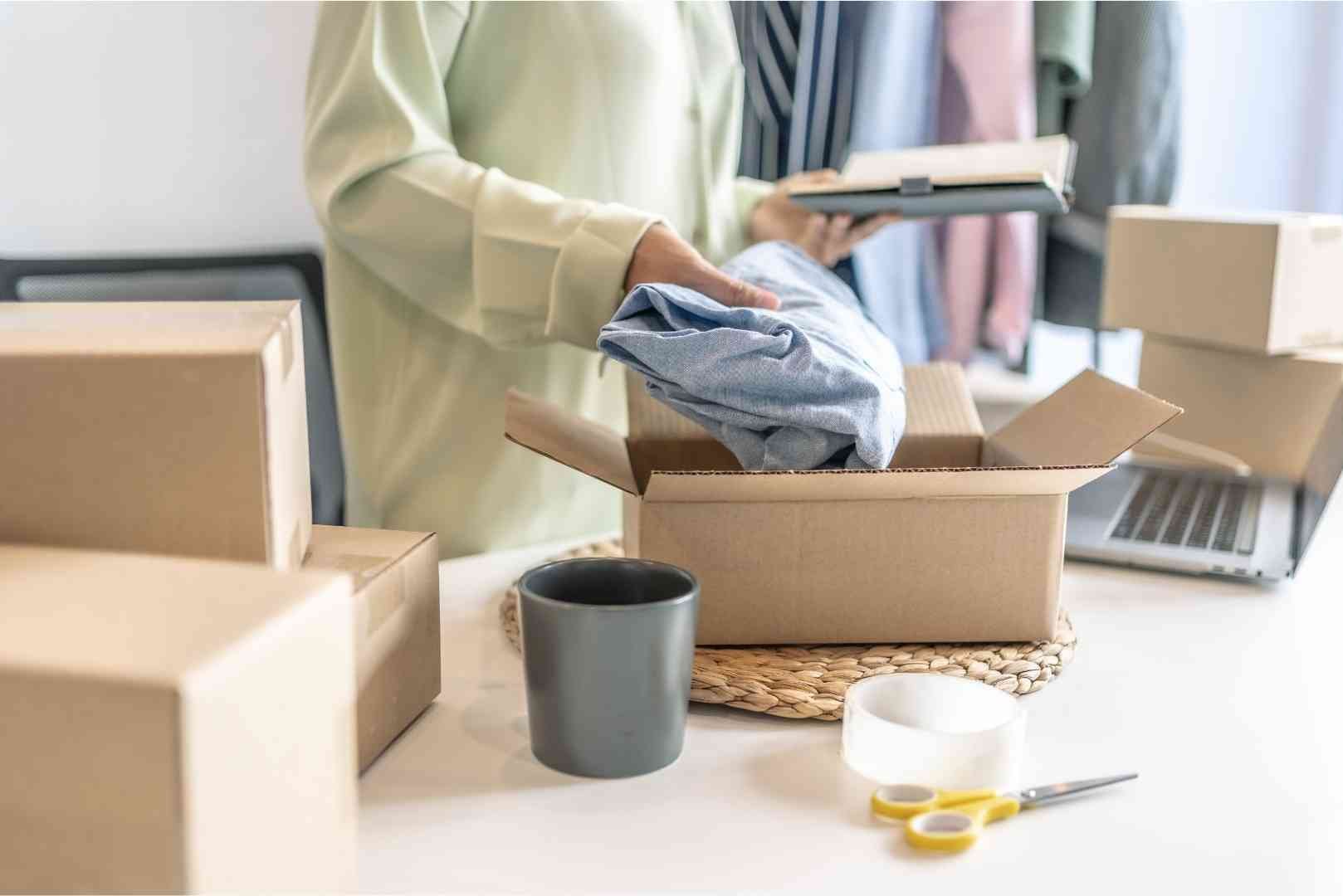 On the flip side, FBM is a model where the seller fulfills orders themselves. This could be done either in-house or through a 3PL.
With this model, you have more control over aspects like your processes, packaging and branding, plus the overall customer experience. This is a great option if you have enough scale and financial headroom to take care of fulfillment.
Advantages of FBM
FBM comes with plenty of its own advantages, from a more flexible fulfillment approach to more control over your customer experience.
1) More affordable for bulky, slow-moving items
Amazon charges for fulfillment by size and weight, resulting in higher FBA's fees for long-term inventory storage and oversized goods. So, for larger items with lower turnover rates, FBM can save you money.
Sellers who already have established logistics and fulfillment capabilities should opt for FBM, especially if you want to avoid Amazon's heftier fees.
We suggest merchants store slow-moving items in their own warehouses to avoid long-term storage fees, then ship those items out themselves whenever the rare order comes in.
2) Greater control over the customer experience
FBM gives you more control over your fulfillment processes. If custom packaging and inserts are a part of your branding, you can use them without any restrictions. You also manage customer service responsibilities, putting you in direct contact with your buyers.
Being able to conduct these activities while providing a positive experience can help foster customer loyalty and brand awareness.
3) More freedom to expand
Merchants can sell FBM via another 3PL, which offers the freedom to explore and expand into other channels. Let's say you want Amazon to be your major sales channel, but you also want to sell your products on Walmart.com. Through FBM, you can one 3PL that supports both marketplaces, to create a shared pool of inventory.
Disadvantages of FBM
Just like FBA, FBM also comes with its own set of disadvantages. Some of these include more responsibilities and effort needed from the seller side.
1) More susceptible to negative feedback
Although you have more control over your fulfillment and transactions, you also bear the brunt of any negative feedback from your Amazon customers. If an order is late, for example, you cannot use FBA as a shield.
To prevent customer dissatisfaction, you'll have to pay more attention to your product's condition, your delivery speed, and interactions with your buyers.
2) More direct costs
Managing your own fulfillment means shouldering the logistics and financial expenses that come along with it. You'll need the appropriate warehouses, distribution centers, and vehicles to conduct in-house fulfillment.
You'll also need to shoulder the costs and complexities of returns and refunds, which means spending additional time and resources for such instances.
3) More responsibilities
Besides taking on all your fulfillment and customer service, you also have to meet certain service level agreements to continue selling on Amazon. For example, if you are trying to achieve Seller Fulfilled Prime, you must meet one- and two- day delivery targets.
The Seller-Fulfilled Prime program also requires you to have:
Nationwide delivery coverage for your standard-size products
Weekend delivery and pick-up capabilities
Determining which fulfillment service fits your business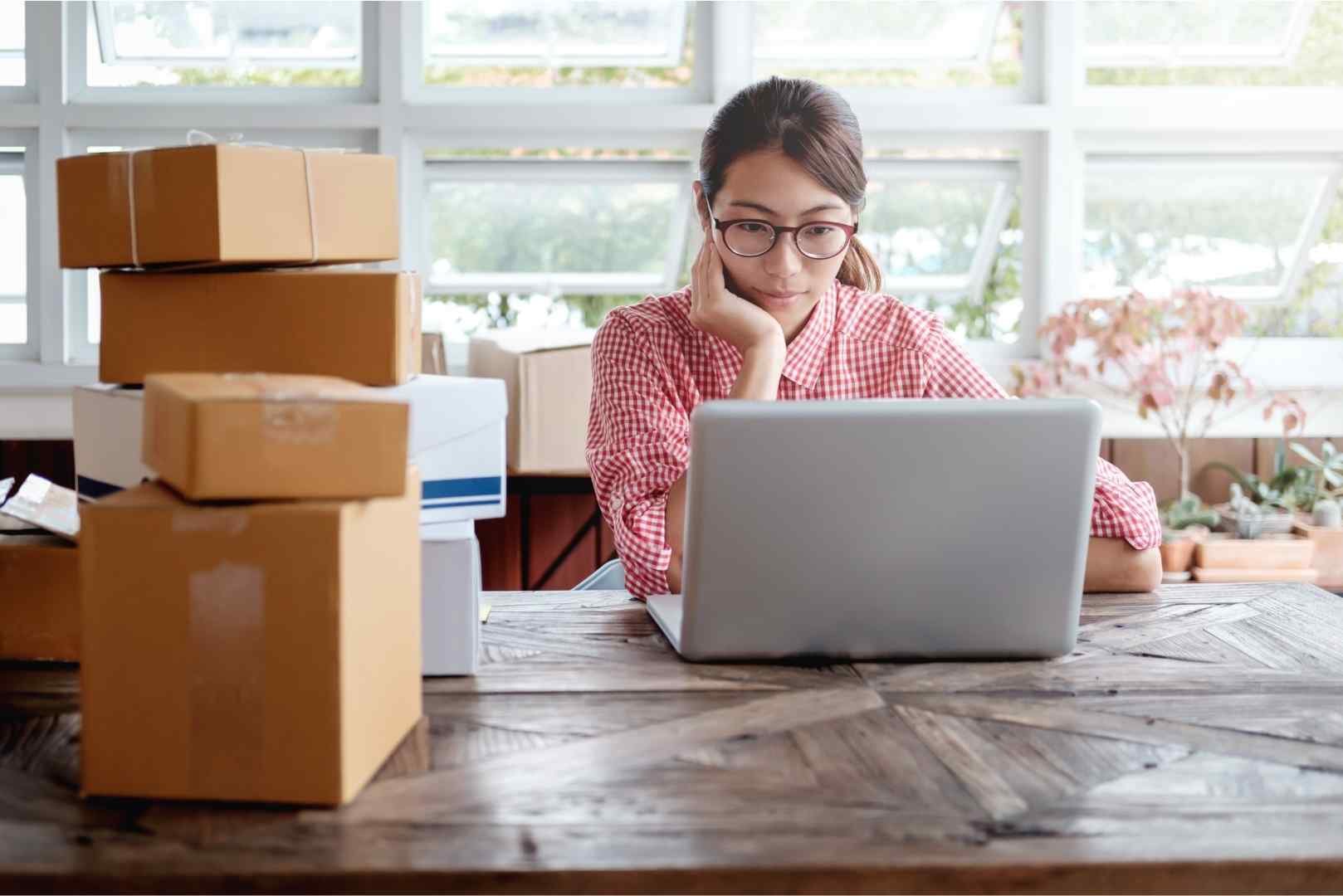 After reading the above mentioned pros and cons, perhaps it's already obvious whether FBA or FBM would suit your business best, or maybe it's less clear-cut. When deciding between the two fulfillment options, there are some key factors to weigh.
Your resources
Do you have a large business that can afford its own fulfillment and customer service capabilities? Or are you a small eCommerce enterprise with limited financial headroom?
You have to account for the costs of both fulfillment methods and how much you can afford to invest.
Your priorities
Are you comfortable with pouring your time and resources into fulfillment and customer service? Or would you rather focus on increasing your Amazon revenue?
How well each fulfillment option fits your business will depend on your strategy.
Your products
Are your products small and light, or bulky and heavy? How fast is your turnover rate?
Remember, both FBA and FBM have advantages and disadvantages according to the size and weight of your items. Also, depending on the speed of your inventory's turnover, you may pay more or less on storage fees.
Control over the customer experience
Are you particular about your product's presentation and branding? Maybe you'd like to interact with customers and handle their concerns yourself.
This could be a deciding factor, especially if you want a cohesive customer experience at every fulfillment stage.
Evaluating FBA and FBM for your business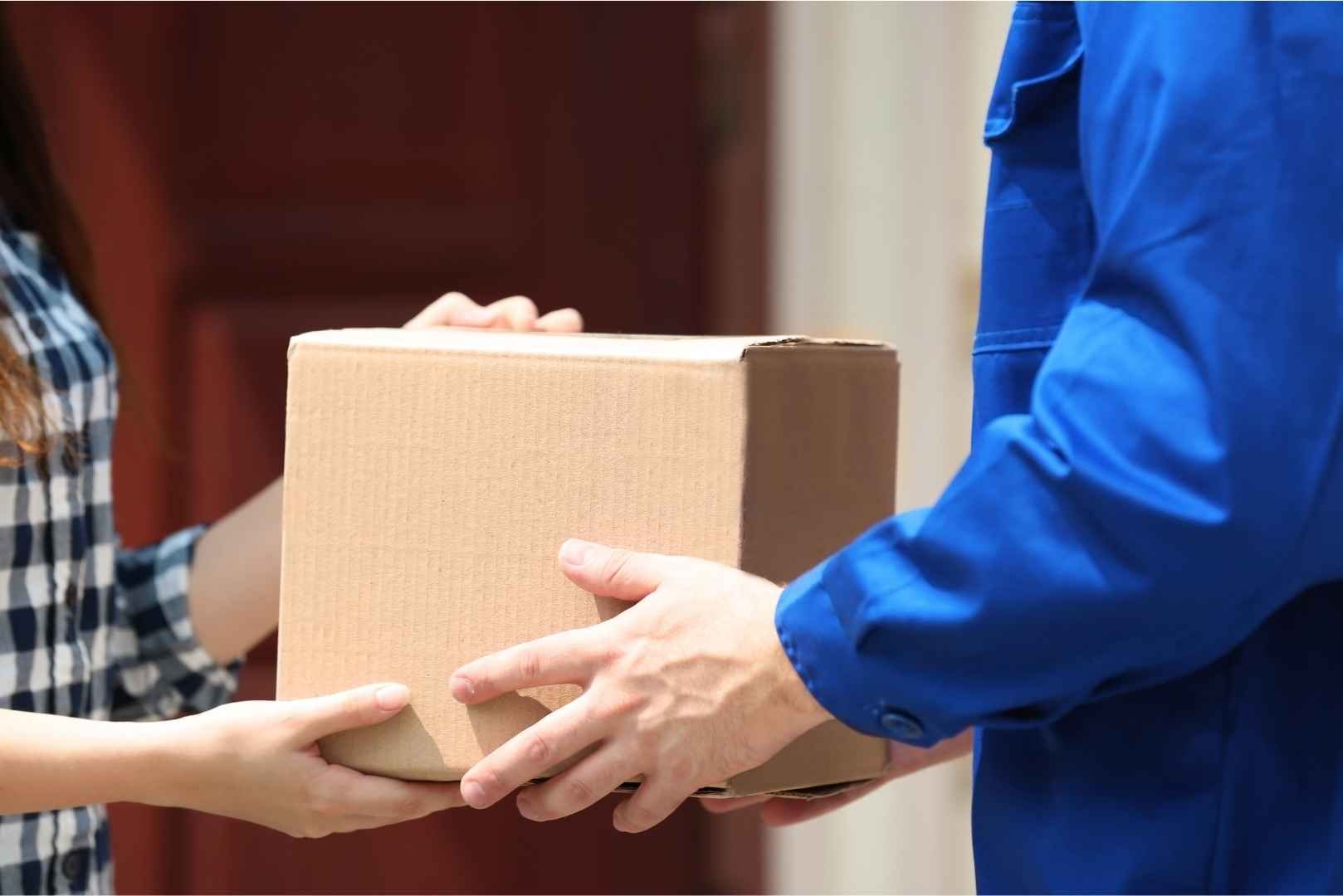 Both FBA and FBM have advantages and disadvantages, and each fulfillment option fits into your business differently. Whichever you choose, you'll need a reliable partner that specializes in mitigating any challenges associated with FBA and FBM.
FBA may be better if…
Your business is just starting out: Having Amazon take care of your fulfillment and customer service allows you to focus on growing your enterprise and minimizes the resources you need to invest.
You have small, light, and fast-moving products: Amazon's fees are based on your product's size, weight, and the length of time it sits in their warehouses. Fast-moving inventory lets you avoid hefty expenses.
You only sell on Amazon: FBA is arguably the best eCommerce fulfillment service for Amazon sellers, so if you only sell on this marketplace it's a no-brainer.
You want to hand the customer experience over to Amazon: This applies if your business isn't particular about branding. FBA also helps if you don't have any customer service infrastructure in place.
FBM may be better if…
You have adequate resources: Fulfillment and customer service capabilities require heftier investments. It also helps if your business has those competencies to begin with.
You have bulky, slow-moving items: These include kitchen appliances and electronics, which can accrue more fees if you choose FBA.
You have a reliable fulfillment partner: If you have a fulfillment partner you want to use across multiple sales channels, you can compile all of your inventory in one network.
You want more control over the customer experience: Having more say at each stage of fulfillment and customer service can provide your customers a more cohesive brand experience.
Wrapping up — Combine FBA and FBM for operational resilience
If you sell on more than one sales channel, such as Amazon, Walmart.com, and your own Shopify store, you may want to combine FBA and FBM strategically.
We recommend using FBA for all Amazon sales alongside a reliable FBA prep partner. You should then layer in FBM as a backup that can kick-in just in case you go out of stock with FBA. You can then also take your FBM inventory and use it for your other sales channels, consolidating your inventory pools and helping to prevent stockouts.

Rachel Go is the marketing director of MyFBAPrep, a nationwide and international network of 3PLs and prep centers, with 50+ warehouses, 5 million+ square feet of operating space, and the ability to reach any US customer (or FBA center) in 1 - 2 days. MyFBAPrep provides access to strategic warehouse locations and a wide variety of eCommerce services with a single partnership, along with white glove customer service and best-in-class technology. Sellers can send items into a single MyFBAPrep location and let us handle shipment splitting, prepping, packaging, and shipping across their sales channels.
Our customers choose us because we provide redundancy and access to strategic locations via a single partnership. We offer best-in-class customer service and technology.

Our warehouses work with us because we allow them to focus on what they do best: send large quantities of inventory to Amazon quickly and flawlessly. We eliminate the need for multiple communication platforms and provide the best warehouse platform for FBA prep available today.