Who doesn't want to tap into the fastest growing e-commerce market in the world? According to Nielsen, the Chinese e-commerce market is growing at a 53% year over year rate. In comparison, US e-commerce growth sits somewhere between 8 and 12%.
E-Marketer reports that China's e-commerce market is worth almost 900 billion a year and accounts for 47% of digital retail sales and hey predict those numbers will keep going up! It's little wonder that businesses want to expand into China and tap into the growing consumer base.
Cross border e-commerce
Once dominated by C2C trades, business to consumer transactions now account for 51.8% of online shopping. The Chinese government is simplifying regulations and making the market more accessible to foreign businesses while Amazon like giants Tmall and JD provide an easy access point.
Consumer needs and behaviors drive global expansion and, if you want to find a foothold in China, you need to account for their unique shopping habits. Chinese consumers want branded goods and strive to avoid counterfeits at all cost. This means that the expansion may be slightly easier for sellers that already sell well known brands. But, as long as your branding and marketing skills are strong, it is possible to gain traction.
Health concerns have also been a driving factor behind cross-border e-commerce with people concerned about buying low quality and contaminated food and beauty products. This can really open the market for branded nutrition and beauty companies that want to expand into China.
But, the key to the Chinese market really lies in the palm of your hand. There's very few things your mobile phone can't do in urban centers. Thanks to AliPay and WeChat, urban consumers can use their smartphones for everything- from purchasing breakfast at a tiny stand to buying high priced evening wear and ordering a taxi all at the same time. China's mobile and financial technology is deeply embedded in everyday urban life. Optimizing for mobile isn't optional, it's a necessity.
Understanding the key marketplaces
While China has a lot of online marketplaces for various goods, the two big players you need to consider are Tmall and JD.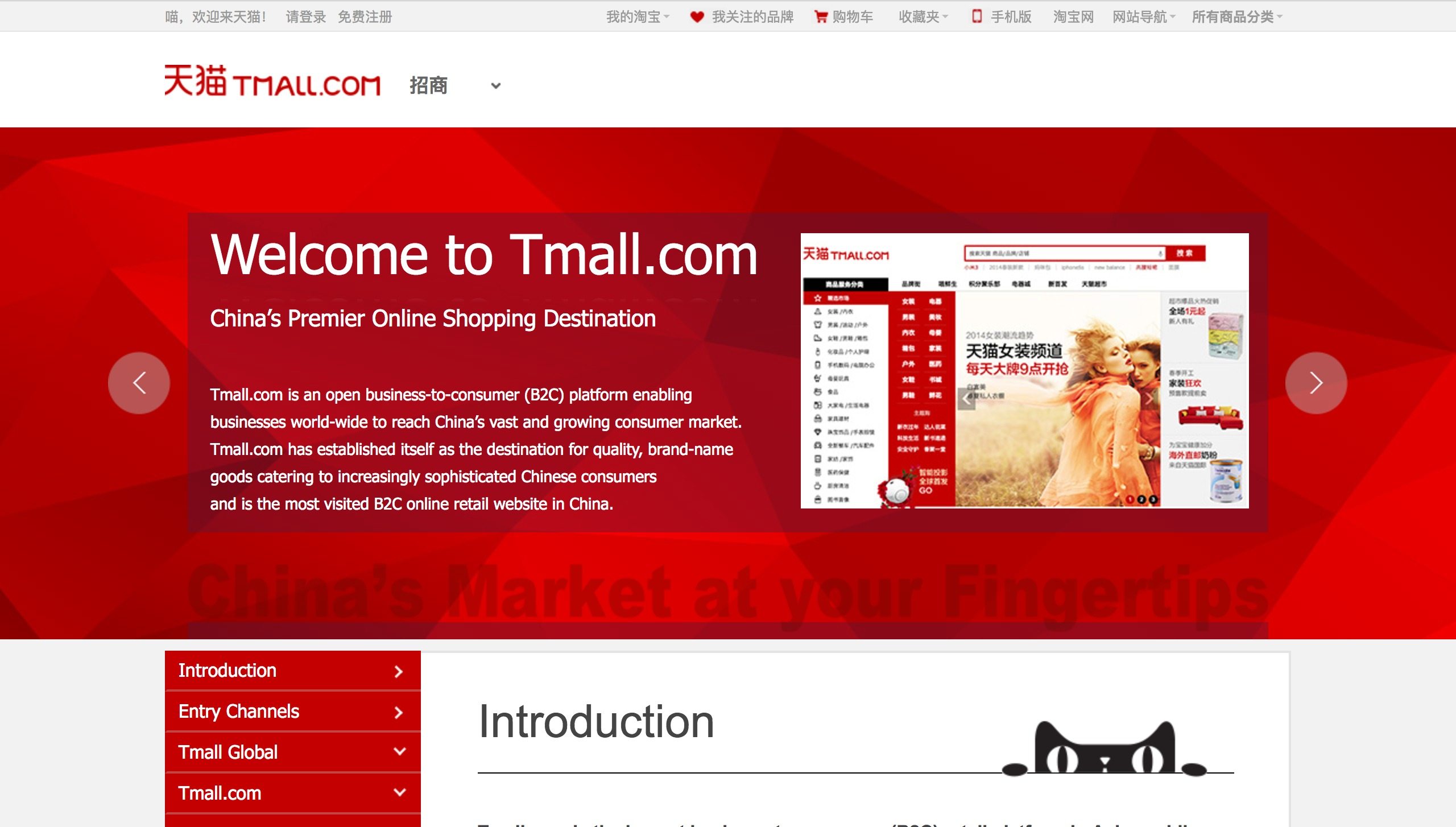 Tmall is owned by the Alibaba Group, the Chinese giant that has striking similarities to Google. The point of entry for e-commerce sellers here is high. In 2016 they implemented an invitation only policy- now global sellers need to be asked to join the platform and certain types of companies and goods are favored over others.
If you are chosen, the items you sell need to be 100% authentic. Tmall distributes the shipments and takes care of the fulfillment on Chinese soil side of the equation. You can ship orders from abroad and get paid in your chosen currency.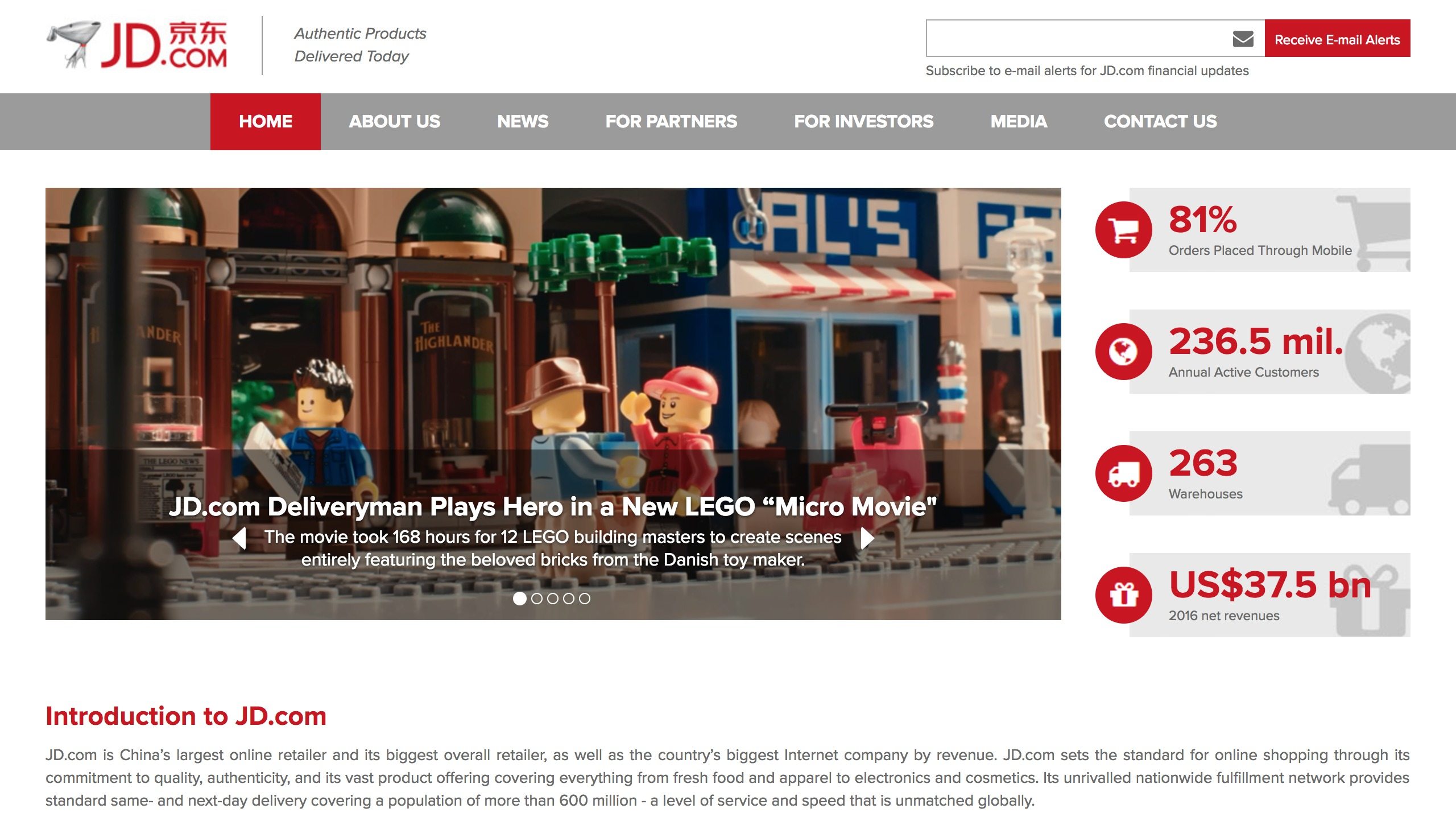 JD Worldwide launched in 2015 as a direct response to Tmall's success. You can set up an e-commerce shop using JD without having a physical presence in China and can ship from overseas or store products in a bonded warehouse in China. JD doesn't have Tmall's restrictions on setting up shop making it an easier marketplace to crack for smaller e-commerce businesses determined to succeed in China's growing e-commerce market.
But, the thing that really sets JD apart from its competitor is its partnership with WeChat, China's super app. Users can browse and buy from JD's marketplace without ever exiting the WeChat app. The deal was stuck in 2014 and is still going strong. The icing on the cake is that WeChat blocks all Tmall products completely.
Why is this deal so important besides sticking it to the main competitor? WeChat's functionality goes beyond anything that currently exists outside of China and it's an integral part of how urban consumers interact with their environment. It's all apps you can think of rolled into one. This means shoppers can browse and buy your products while talking to their friends, booking a restaurant and snapping an Instagram photo of their lunch. It's a powerful tool that's more integral to people's lives than Facebook is in the US. Smart marketers must take it into consideration.
Factors that limit e-commerce outside of the marketplaces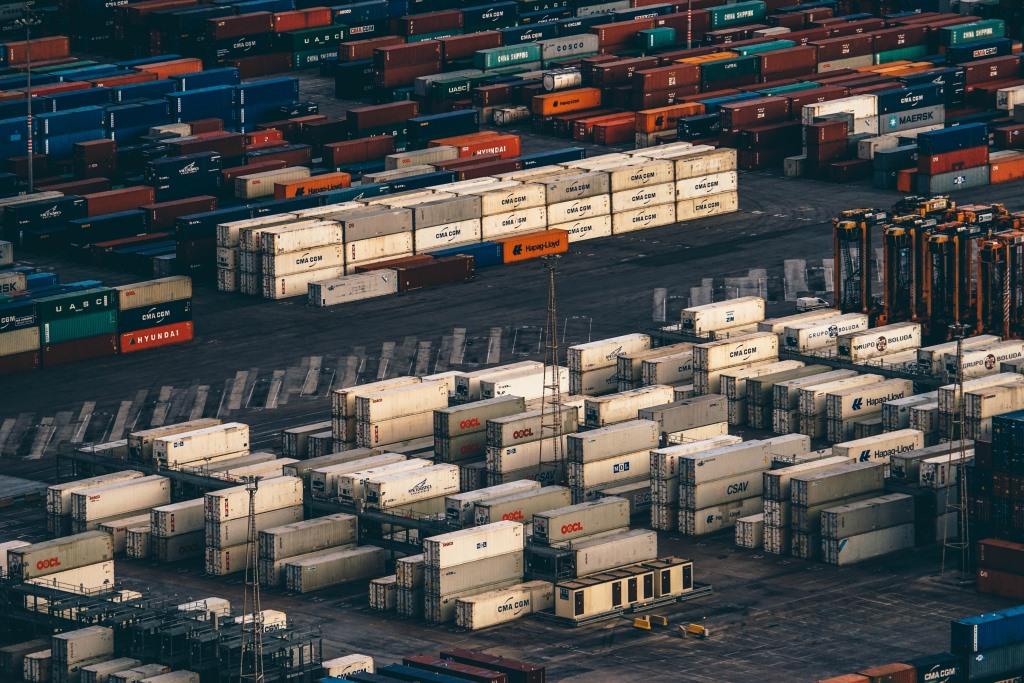 While you can sell goods to China from your global e-commerce site, it is fraught with challenges.
International returns are incredibly hard to handle. On the seller's side, providing a solid return and exchange policy is uniquely challenging. They need to take custom fees, legal documentation and overseas returns into account. This makes it difficult to provide high a quality service while staying profitable. For the buyer, returning or exchanging a poor quality item costs money, takes a long time and they often have to deal with language differences.
Even just delivering the product can be exceptionally costly! Outside of major urban centres precise tracking is hard and because of the sheer size of the country and regional variations in infrastructure means that delivery times vary wildly between provinces. Random spot checks at customs can slow the process down even more and add a large chunk to the cost.
So how can sellers make the process less painful and deliver goods and services on a reasonable time scale while still keeping the operation viable?
When it comes to getting cross-border e-commerce goods into China, there are two main options, both of which are available to your when you use a marketplace like Tmall or JD. You can import the goods into China and use a bonded warehouse for storage and distribution or you can keep goods overseas and ship them once an order has been made.
Bonded warehouses tend to enjoy lower tax duties but, merchants that use them need to set up local customer service and need extensive permissions if they ever want to ship the goods out of China again. However, this eliminates a lot of the returns/exchanges issues that go alongside international shipping, decreases delivery times and eliminates the language barrier.
If you want to store goods outside of China but want to have shorter wait times, importing from Hong Kong is a viable option. Shipments from there get preferential treatment in the shape of a 30% reduction in VAT which becomes substantial overtime. Several shipping services require ID cards and all need all supporting information to be in Chinese which can be hard if you are running the operation from abroad. Partnering up with a fulfillment company like FloShip can really help you optimize this side of the process.
The benefits of using a marketplace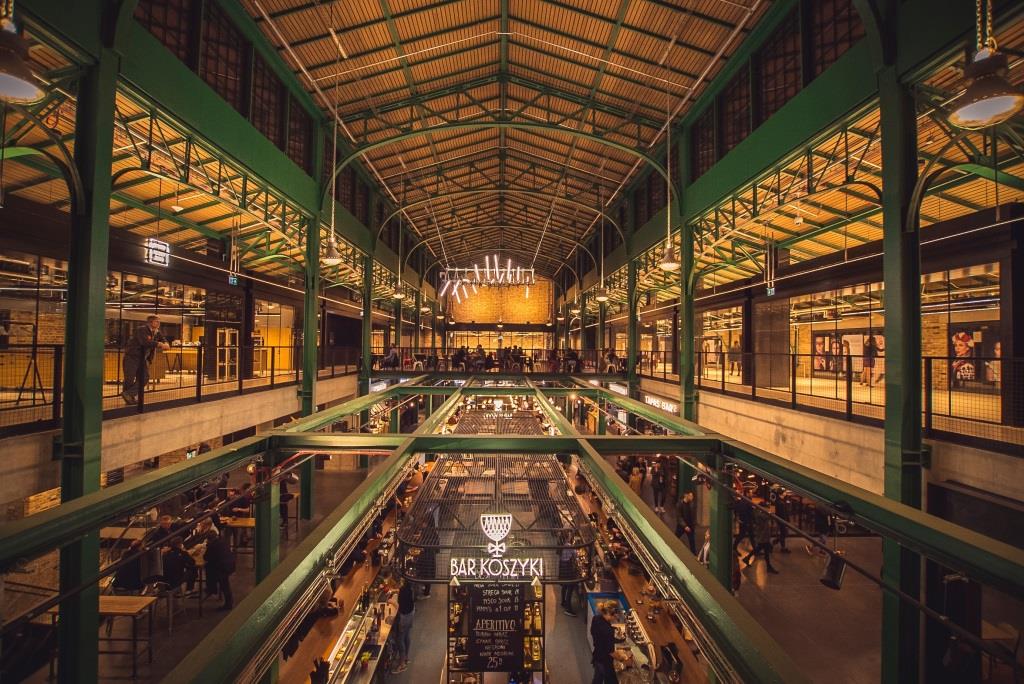 Using Tmall and JD to set up an e-commerce store is the logical place to start for sellers that want to expand into China's e-commerce scene.
Benefits include:
A low entry point.

Just like using Amazon, Jet or eBay to set up an e-commerce shop when starting out in the US lowers the entry barrier and makes it easier to start growing an e-commerce business, using Tmall or JD makes it much easier to get started in the Chinese e-commerce market

Immediate access to customers.

Using a marketplace means that you can start selling immediately without having to put in a lot of groundwork and build brand awareness. This is great for smaller e-commerce sellers who don't have instant brand recognition.

Easier order fulfillment.

Managing global order fulfillment is tough. There are a lot of different taxes, import rules and logistics you need to take into account. Using marketplaces like Tmall and JD gives you an established network to work with

Choice of shipping method.

You can either store products at your home base of operation and ship them to consumers once the order has been placed or send them to China beforehand and store them in bonded warehouses.
Plus, starting with one of the established players helps you get to know the Chinese market better and limits the risks and challenges usually associated with global expansion.
Overcoming challenges and expanding into China
A booming population, rapid e-commerce growth, wide mobile adoption and a growing middle class makes China a prime choice for global expansion. While you'll face challenges, dipping your toes in cross-border selling through marketplaces like Tmall and JD minimizes risk while maximizing opportunity.
Summary
To succeed in China, you should be on Tmall, JD, and WeChat. Taobao is like eBay, where you'll be competing for price in a country with a low minimum wage and cheap labor.
You need to support the Chinese language and should accept ID cards, as it's required for several shipping services.
Firewalls and the need for VPNs may slow your service down. Consider setting up a .cn website or host your e-commerce website in Hong Kong to speed things up.