Understanding blind shipping is crucial to anyone in the warehousing, shipping, or e-commerce industry. But like many other practices in the market that we've covered in our blog, blind shipping can be a little confusing.
Let's break it down so that you know how you can use blind shipping and whether or not it's right for your business model.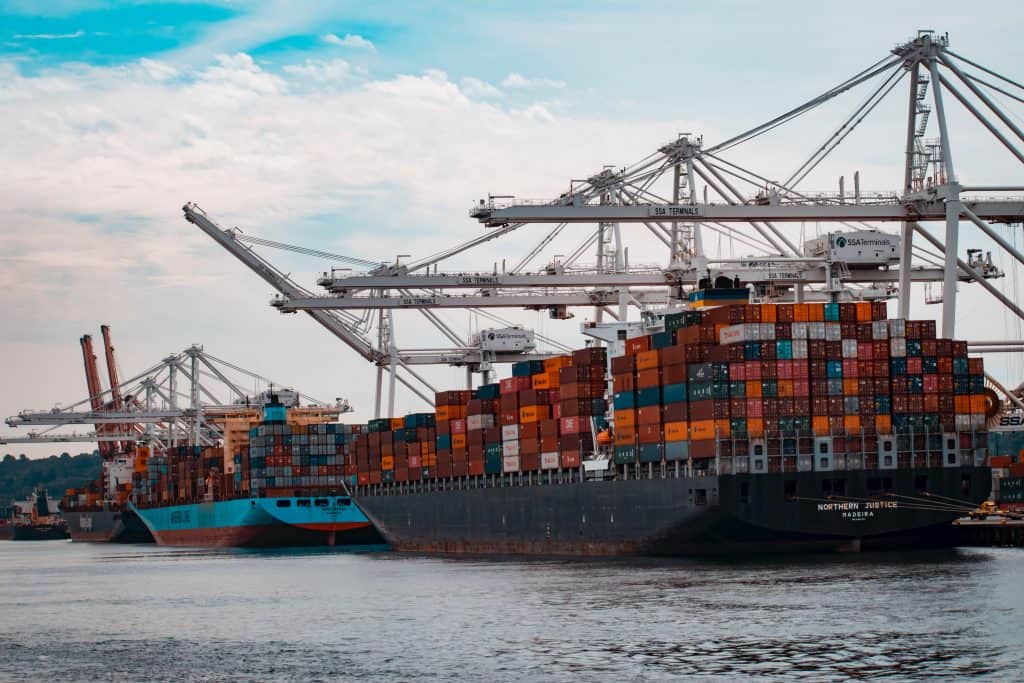 What is Blind Shipping?
The essence of blind shipping is when a shipper ships an order directly from a supplier to a customer, all while hiding the identity of the supplier from the customer.
Additionally, double-blind shipping is when both the customer and the supplier don't know the identity of either. In this case, only the shipper knows who the supplier and the customer are.
Why Use Blind Shipping or Double-Blind Shipping?
The biggest reason that these two different ways of shipping exist is because third-party sellers don't want their customers to know where they source their product. With double-blind, this same thing is true except that the third-party doesn't want the manufacturer to know who the customer is. By using blind shipping, third party sellers can control the market by controlling who has access to their customers.
Many might see this as unfair, but it allows the market to be much more accessible to customers in many cases. Consumers don't have to deal with massive product manufacturers that could lose a small order amidst all of the other work they do. By purchasing from a third-party seller, consumers will experience better customer service and often shipping times that are much more prompt.
What Types of Businesses Use Blind Shipping
Blind shipping doesn't work for all businesses, and not all businesses necessarily need to use blind shipping. The majority of companies that use blind shipping are retailers that sell a product at a marked up price. To secure future business and maintain a positive customer experience, they'll use blind shipping.
This is also common for companies that sell items in the US but source those items from foreign countries. For example, a company that sells office supplies might ship a product directly from its wholesaler to you. But, they don't want you to know who the wholesaler is so that you continue to buy products from them. To keep this information from you, the office supply company will set up a blind shipment so that it looks like the shipment is coming from them when in actuality, it's coming from their wholesaler.
If this same office supply company is trying to keep the customer information from a wholesaler, they'll set up a double-blind shipment. By doing this, they'll be able to ensure that they can continue to be the facilitator of the transaction and, in turn, continue to make money by slightly marking up the price.
Advantages to Using Blind Shipments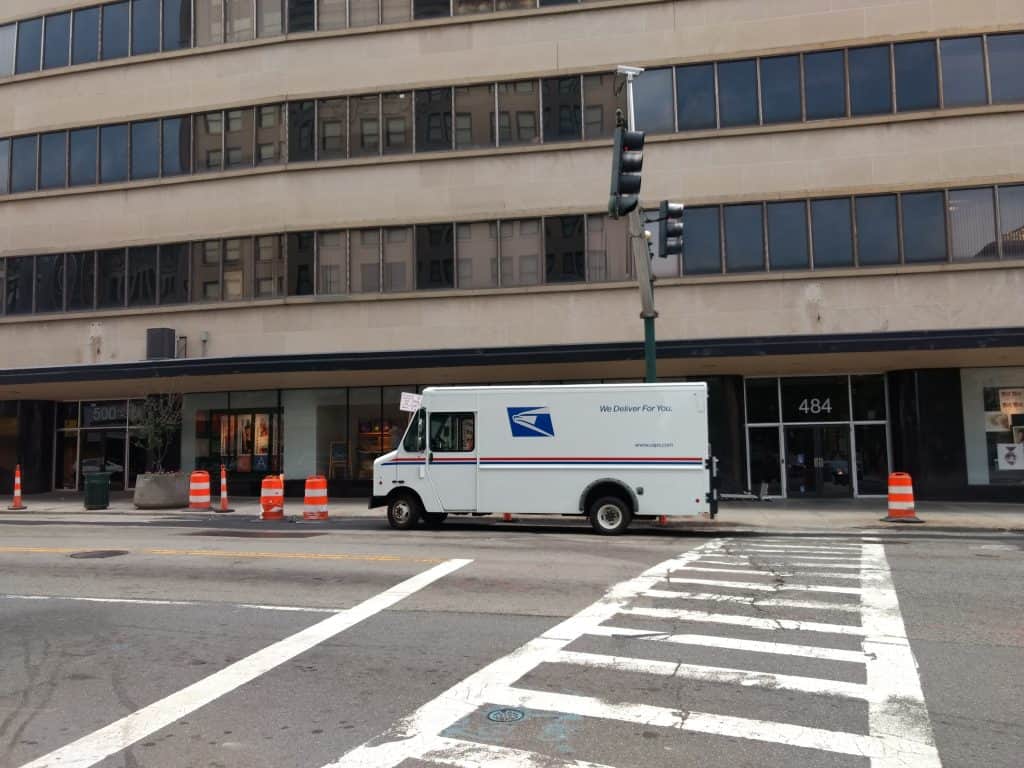 We've mentioned a few of these advantages, but let's go into more detail on what the benefits of a blind shipment are.
Supply Chain Management
The number one advantage and reason to use blind shipments is supply chain management. You don't want your customer to see the shipper address as anything other than your business address, and you don't want the shipper to know who or where they're shipping the product to. By doing this, you'll be able to ensure a supply chain that runs through your business for years to come. A double-blind shipment is the best way to manage a supply chain in your favor.
Maintain a Competitive Market Advantage
If you're making good money or have a lot of business, then you might notice competitors starting to rise up and look into what you're doing. To maintain a competitive advantage ahead of copy cats and companies trying to steal away your business, you'll need to keep your suppliers' information hidden. By a double-blind shipment will do just that and help you keep the market advantage that you've worked hard to obtain.
Low Overhead and a Hands-Off Approach
Shipping blind is very similar to drop shipping when it comes to low overhead and hands-off approach. Someone who is setting up a blind shipment only has to acquire the customer and is then able to set up the shipment and the rest is history. Many companies blind ship with little to no overhead or inventory of their own. Some other companies choose to have some inventory too or partner with other distribution channels for more control, reduced transit times, and fewer headaches.
How to Set up Blind Shipments
If you think that blind shipments are right for you, here's how you set them up, step by step.

Contracting a Freight Broker
The first step in setting up blind shipments is contracting a freight broker. This could be my number of shipping providers or a company that is dedicated to your niche. Either way, you'll need to establish a working business relationship with a broker.
Creating Two BOL's (Bill of Lading)
A bill of lading is the document that specifies the details of the shipment that is taking place. Essentially what happens is that one of the BOL's will contain all of the pertinent shipping information. A second BOL will have dummy information for the address it's coming from or going to depending on which party needs to be blind. When the carrier picks up or drops off the item, respectively, they'll switch the BOL that is used. Most carries can guide you through this process.
Let the Shipper Do the Rest
After those logistics are taken care of, you can let your shipper do the rest. That's the beauty of a blind shipment. The majority of the work is in the hands of the freight brokers.
Blind Shipping vs. Dropshipping
While blind shipping and dropshipping seem very similar, they are different in several ways. A blind shipment is similar to dropshipping in that you don't want the consumer to know where the order is coming from.
Dropshipping is when a product ships directly from the manufacturer to the customer from a transaction facilitated by a third party.
Blind shipping refers to a shipping order where the BOL is changed so that the shipping or receiving parties' information is kept private from the other.
Think of dropshipping as a way of doing business and blind shipping as a once in a while thing that you do for specific orders. Dropshipping is when an item is shipped directly from a manufacturer to a customer, and blind shipping is when the shipper or customer is kept anonymous from one another. Let's look into why dropshipping is often not a reliable or profitable way of doing business.
Dropshipping: An Unreliable Business Model
Dropshipping is a way to make money fast without worrying about having inventory or other common order fulfillment items. The manufacturer takes care of it all, and you don't have to worry about it. Here's why dropshipping can be unreliable at best.
Quality control can be next to impossible: Because you'll never actually see a product before it reaches the hands of a customer, it can be difficult to ensure that everything is still high-quality. If the same customer were to order a product from you a second time and that product comes to them looking different from the first for some reason, you could end up with an unhappy customer.
Order returns are difficult to perform: When dropshipping, if you have a customer that would like to return an item, you'll have to take a loss. Many manufacturers don't accept returns at all, meaning that you won't be able to get any of the money back.
Low margins due to high product costs and shipping fees: Without being able to get refunds from manufactures and low margins because of high logistic costs and cost of the product from manufacturers, dropshipping remains an industry without very much payback.
Managing Blindshipments
As it becomes more and more complex to ship blind, you might find it difficult to manage these shipments. To help you manage them, consider using an inventory management software that allows you to keep everything in one place. Extensiv Warehouse Manager by Extensiv Warehouse Manager is a great solution that does just that. You can manage any incoming or outgoing inventory. The system syncs up to your warehouse for quick, pick, pack, ship, and it can sync with your website or online listing so that every time something is ordered, you can track it from order date to delivery date.
Reach out to Extensiv Warehouse Manager today if you'd like to learn more about the technology that we offer for inventory management. We'd love to hear from you and help you reach your goals!