Warehouse management is no easy task. You need to be great with people and highly productive. But, if you're good at it, warehouse management can be a very lucrative job.
We're breaking down everything you need to know to be a confident and successful warehouse manager including:
Courses
Job descriptions
Tools to improve efficiency
What Is a Warehouse Manager?
A warehouse manager can wear a number of different hats and have several different job descriptions. But they do have a lot of similarities, even if the job descriptions look different. Ultimately, a warehouse manager is going to be responsible for implementing a warehouse management system and process. Depending on the type of warehouse you have and the orders that you regularly move from one place to another, these systems and processes can change.
Some of the most vital roles of a warehouse manager include regular communication with employees, ensuring schedules are taken care of and are up to date, and managing inventory. In some cases, you may work as a floor manager, and in others, in an office.
What Does a Warehouse Manager Do?
A Warehouse Manager is the boss of the warehouse. They handle all of the administrative duties but also act as a coordinator for warehouse activities as well as a liaison between departments, the business, and your customers. They need to be highly organized and be somewhat of a jack-of-all-trades. Some of their duties include:
Doing weekly standups with the warehouse employees to boost morale and plan out the week.
All hiring and training of new employees.
Manage schedules and time-off.
Available to help on any tasks on the floor.
Ensure warehouse best practices are being followed and all work meets all company policies and industry standards.
Handing out the shipping and receiving lists for the day to their teams.
Monitoring real-time data reporting for accuracy and checking for any outliers.
Conduct regular inventory checks and counts.
Basic organizational duties from clean-up to picking up any slack during busy times.
General management and assistance of all warehouse staff—must be readily available for any questions or problems that arise.
Monitor shipping schedules and work with other departmental managers to make sure everything runs smoothly.
Help with warehouse planning to ensure accurate space and availability for new or slow-moving stock.
Assisting staff with any computer errors or order issues and authorizing any changes, especially with prices and discounts.
Ensure emergency training is done regularly and all emergency policies are posted and followed by employees.
Warehouse managers must have a vast knowledge of how each area of the warehouse runs, and have often worked as a warehouse employee at one point. It helps to know all of the touchpoints up and down to be able to assist with any issues. When a system breaks, it's up to them to sort it out and fix it. A lot of responsibility goes into being a warehouse manager, but it is a very rewarding job and makes a huge impact on any business.
How to Become a Warehouse Manager
If you're looking to become a warehouse manager, we suggest that you focus on building up your warehousing chops. Courses on warehouse management will help you gain an understanding of everything that goes into a job like this.
It's also smart to have some experience in the industry. While many warehousing companies will hire employees that have no experience, if you're going to perform at your highest and best capacity, you'll want to have a few years under your belt either as a warehouse picker or working in the packing department. Both roles will likely have a warehouse manager over them, and you could work towards becoming that manager.

Best Warehouse Management Courses
Courses are a great way to learn more about the warehousing industry and brush up on the different industry terms. There are a number of leading companies that make awesome courses for the warehouse industry. Some of them are definitely better than others, but you can find lots of free and paid courses just by making a quick Google search. Beyond that, the best way to sort through and find top-quality courses is to look through the course reviews online.
Another great way to learn about the warehousing industry is to do some reading. By reading, you can find information on almost any topic. We recommend looking through blogs and other similar content sources. Check out our blog while you're at it, and you'll find tons of resources for warehouse and inventory management.
Here are a few great-looking courses that you can look into!
Free Warehouse Management Course + Diploma – Alison
Warehouse Management Courses – Udemy
Warehouse Management Course + Certification – Technology Ed
What's Included in Warehouse Management Courses?
When you do look for courses to take, you'll find some different topics, but warehouse management courses will likely include the following topics. We're laying them out here so that you know whether or not you should be taking a warehouse management course.
How to Manage a Warehouse Effectively
If you're going to be managing a warehouse, you'll want to do it effectively and efficiently. A good course will walk you through some of the best practices and things that have worked for the person making the course. There are lots of different opinions on this, so don't be confused if you hear a few different answers.
How to Manage Stock in Your Warehouse
Knowing when to order, where to place stock, and how to ensure that it gets into every order before it's sent out is a challenge. Doing it well is even harder and will take either some experience or training to perform these tasks efficiently.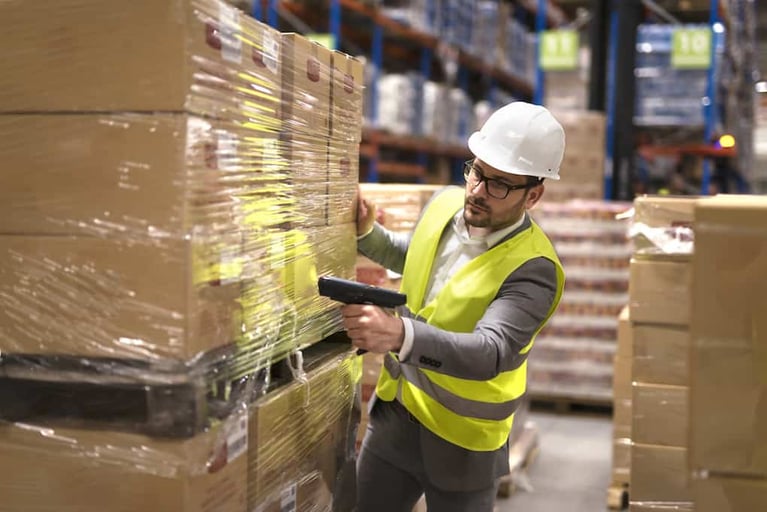 The Three Fundamentals of Warehouse Management
The three fundamentals of warehouse management include the inbound process, storage, and outbound process. If you didn't already know about these terms and what they mean for the warehousing industry then taking a course that gives the 411 on it will probably be a huge help.
Software Programs to Help with Inventory and Employee Management
Software programs offer huge advantages to the warehouse industry. Especially when it comes to inventory management and employee management. With the help of good software, you'll be able to get away from manual content entry and be able to spend more time focusing on other work that better serves the warehouse as a whole.
Supply Chain Management
Knowing where your orders are in the supply chain is incredibly important and helps to ensure that everything stays on track. Orders can get lost from time to time, and inventory is expensive. It's difficult to know whether an order gets lost, shipped to the wrong place, or is delayed from the factory. Knowing how to manage your supply chain is essential to successful warehouse management.
Are There Required Certificates to Become a Warehouse Manager?
Currently, there are no "requirements" to become a warehouse manager. Many of the individuals that work in these jobs don't have specific training in warehousing. However, a study done by Wonolo shows that 59% of warehouse managers do have a bachelor's degree in some field. While higher education does seem to make it more likely for you to be able to get a job as a warehouse manager, it definitely isn't a requirement.
If you do have a bachelor's degree in a related field such as supply chain management, logistics, business administration, you are more likely to get an opportunity because each of those degrees offers a good amount of training that applies to the warehousing industry.
A lot of larger warehousing companies like Amazon and Walmart will offer on-the-job training where you can learn about their processes and the best ways to manage different elements. In some cases, you may want to pursue further training, but larger corporations will often have their own courses to help train up high-quality warehouse managers.
Where to Look for Warehouse Management Jobs
Here are some of the best places that you can look for warehouse management jobs. These jobs are currently in high demand with a growing economy and a constant need for more e-commerce solutions. You'll find that a lot of jobs are posted online as well as on the companies websites. Here are some great places to look for warehouse management jobs.
Indeed has long been a great place to look for a new job. No matter the field you're looking in, employers are constantly uploading new jobs and seeking talent on the Indeed platform. The interface online is easy to submit your resume to and helps you get the exposure you need. With Indeed, you can apply to a job in minutes from anywhere in the country.
LinkedIn is another excellent place to look for a job. If you're on LinkedIn, it's a good place to display the different accomplishments you've made in your career. Whether it's all of your job history, promotions, certifications, degrees, or anything of that nature, it offers employers an opportunity to get to know you and learn what types of experience you have.
Facebook will sometimes have job postings from specific and larger-scale companies. Check the Facebook pages of different companies that you're considering working for to see if they have a job posting attached to their page. This is a great way to connect with the company and see more of the culture based on some of the different things that they're regularly posting on social media as well.
A quick Google search will take you to Google jobs, where hundreds of thousands of listings from many different sites are posted. These job postings can be easily compared to help you make a better choice on the job that's right for you. If you're looking and unsure of where to start, a few Google searches are never a bad idea.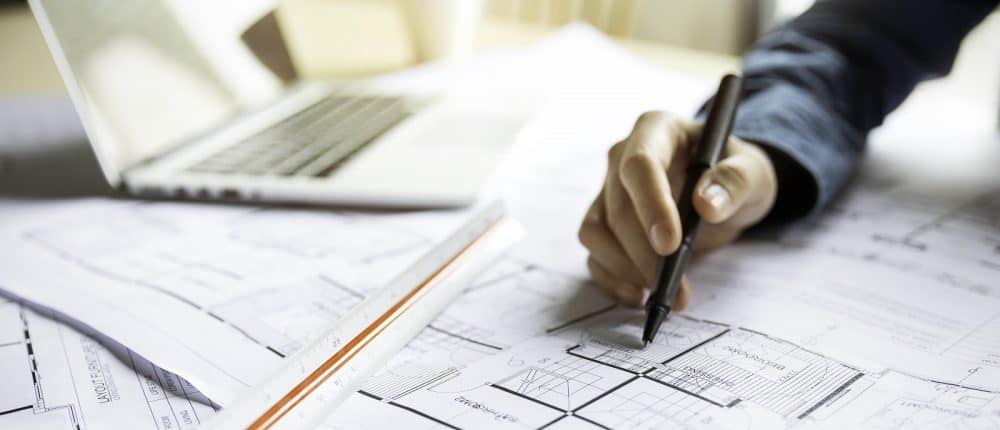 Warehouse Management Tools to Improve Your Warehouse Performance
At Extensiv, we build tools to help you improve your warehouse performance and productivity. Every warehouse manager should have access to tools that help them feel confident in their warehouse management systems and technology.
Talk to our team today about a free demo of Extensiv Warehouse Manager and how we can get all your integrations and processes set up when you partner with us.