If you've been growing your warehouse and see the need for a barcode inventory scanner to help achieve more efficient and precious inventory management, then we're here to help! Running a warehouse can be hard enough. You shouldn't have to be dealing with cheap equipment or trying to do the job without a proper scanner and software.
We're covering the 7 best barcode inventory scanners for warehouses in 2021. We'll also touch on the software that can help you get this job done right. Extensiv Warehouse Manager offers great inventory management solutions to work alongside your scanners and keep your warehouse organized and efficient.
How to Choose a Barcode Inventory Scanner
When you begin your journey of choosing the right barcode scanner, there are several factors that you'll want to look into. These factors include hardware, portability, ease of use, product life span, and more. Each warehouse will have its own needs to meet in these situations. Some may need a more durable product, while others might prefer a more portable product. Here's a breakdown:
Hardware + Portability
Hardware refers to the device that you'll be using to do the actual scanning of the items and printing the barcodes. Robust scanners and printers will be able to take on long workdays without wearing out quickly. While industrial-style scanners work well, they can be large and clunky. Many companies offer software programs, like Extensiv Warehouse Manager, that allow you to use a smart device to scan barcodes. This can be a great way for your company to save money and utilize a much more portable scanner.
One of the best parts about tools like this is that you can also use industrial scanners alongside smart devices. That way, if you need an extra scanner or a more robust scanner, you can use that as well.
How to Choose an Inventory/Warehouse Management Software
Beyond just choosing a scanner, you'll need to choose a software system that works well with it. These inventory management software systems are capable of everything from managing employees' hours to tracking inventory and automatically reordering low stock SKUs.
When choosing an inventory management software for your company, it's best to first define the exact needs your warehouse has. Do you need to be able to integrate the software with other management or financial tools you use? Do you have an online storefront that could be updated more regularly with the help of a software tool? Are you good with technology, or do you feel you'll need help setting up the system? All of these questions will help you to better understand what the right tool is for you and your warehouse.
Here is a comprehensive guide to better understand warehouse management systems. Now, let's dive into the best barcode scanners for inventory.
Best Barcode Inventory Scanners for 2020 and 2021
Here are our top picks for the best barcode inventory scanners in 2020 and 2021.
General-Purpose Cordless 2D Scanners
General-purpose barcode scanners are very simple and can't do much more than scanning the inventory barcodes. Note that with the majority of these scanners, you'll need to have a computer to take the information that the scanner reads.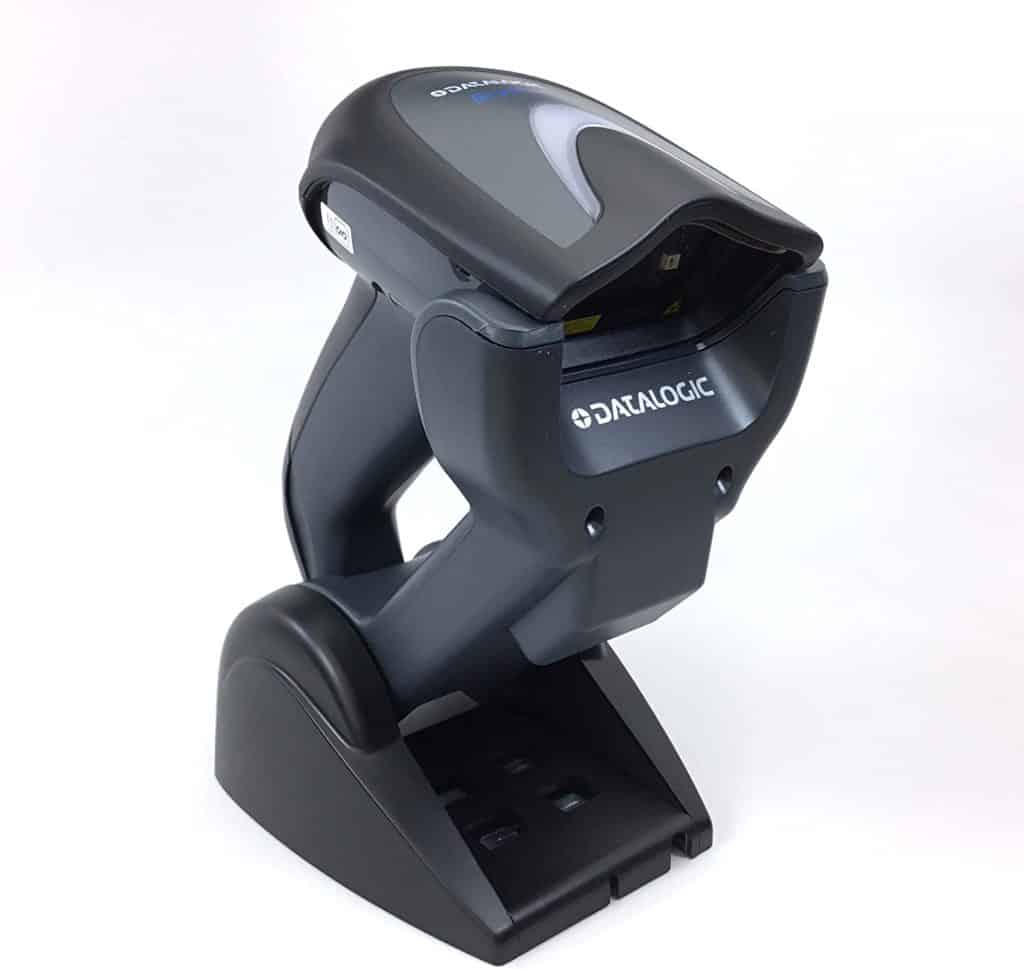 Datalogic Gryphon GM4430-BK 2D Cordless Barcode Scanner – This general-purpose scanner offers everything you'd need in a cordless scanner. It is one of the more expensive scanners on the list, coming in at almost $500 per scanner, but for a good reason. Features include being able to scan 1D, stacked and 2D codes, postal codes, and image capture. This unit also offers batch mode, where it can store 1,200 codes in its memory. The two-position cradle offers scan-while-charging capabilities. With this unit, you'll be able to scan up to 30m, and it has a 1.8m tested drop resistance.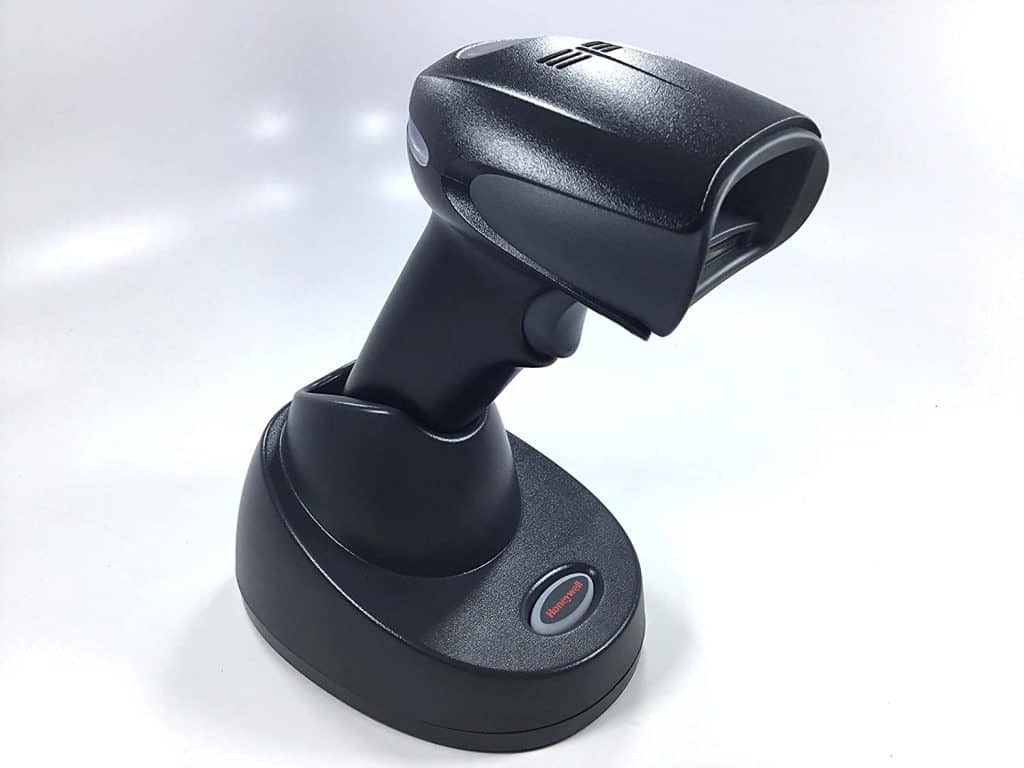 Honeywell 1902GSR Wireless Bluetooth Laser Barcode Scanner – Made by industry-leading Honeywell, this unit cost comes in just under our last scanner at roughly $400. Features of this hardware include scanning up to 10m from the base, and a long-lasting battery for up to 50,000 scans. Additionally, you'll be able to manage all of your scanners on the network with the MasterMind Scanner Management Software.
General-Purpose Corded 2D Scanners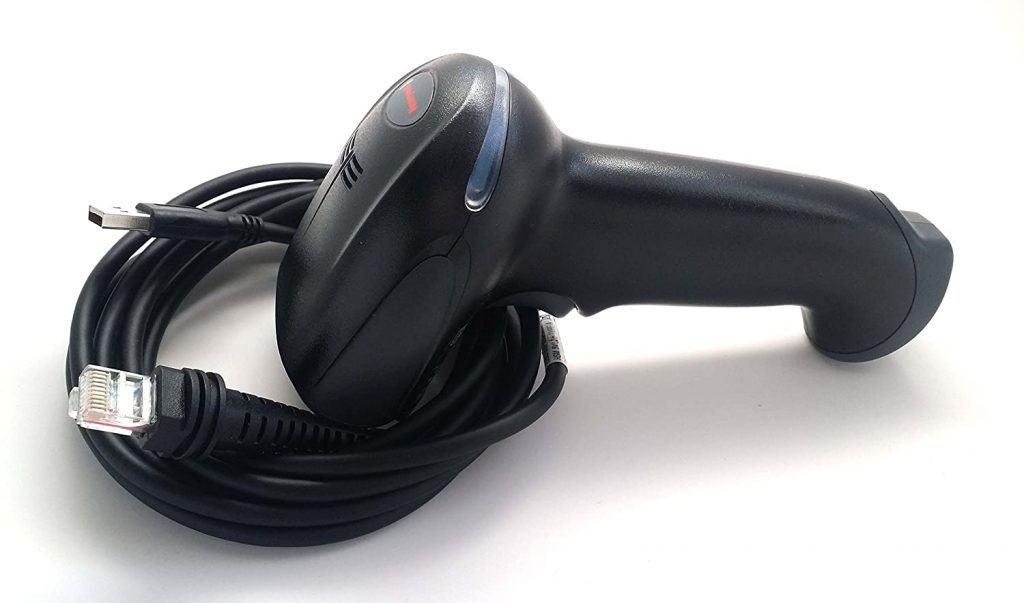 Honeywell 1900G-SR 2D Barcode Scanner with USB Cable – This unit is very robust and straightforward to use. It features a custom image sensor, and averaging 4.7 of 5 stars, this product will help you get the job done with little to no hassle at all.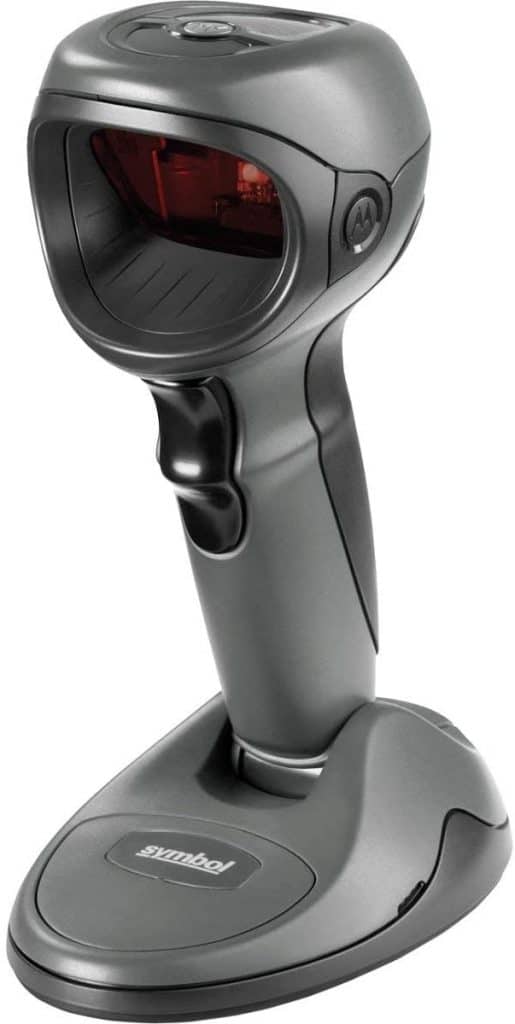 Zebra/Motorola Symbol DS9808 Next-Generation Hybrid Presentation Imager/Barcode Scanner – Setting a new standard for long-range scanning this barcode scanner can successfully scan up to 10.5 inches aware in handheld mode. When set to long-range, it can scan up to 18 inches away. This scanner works great for both handheld and standing scanning and will dynamically change between the two as needed.

Industrial Corded 2D Scanners
Similar to the other corded scanners, there aren't a lot of fancy things that these do. But, having an industrial corded scanner can help to ensure that your scanners continue to scan after they've been put through long workdays.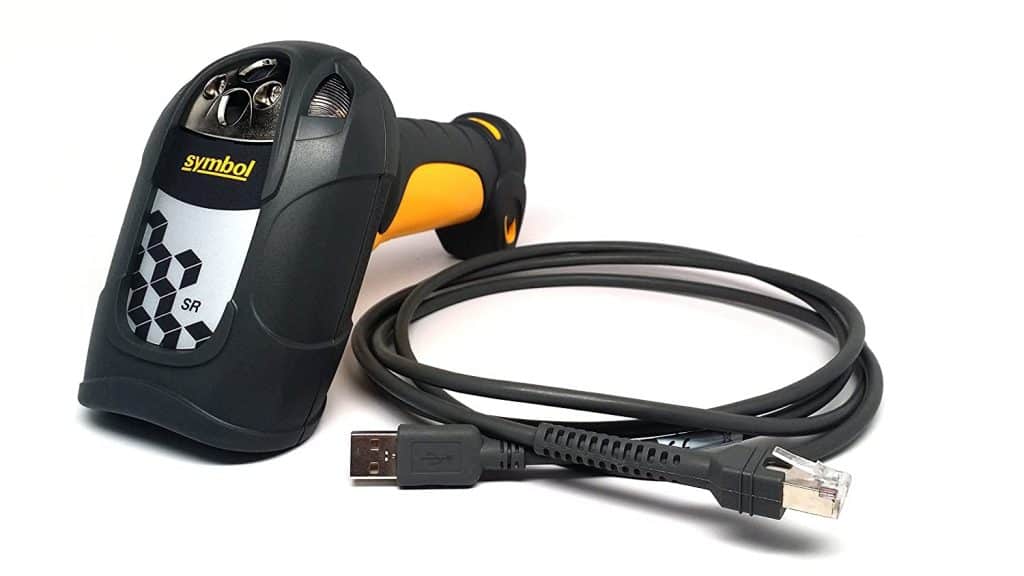 Zebra/Motorola Symbol DS3508-SR Rugged Handheld Barcode Scanner – An industrial corded scanner that sets a high standard for other scanners to meet. Capable of scanning 1D, 2D, and PDF barcodes, this scanner fits all your needs. It also has an IP65-rating for use in rough environments.
Industrial Cordless 2D Scanners
An industrial cordless scanner is going to be able to take everything you throw at it and then some.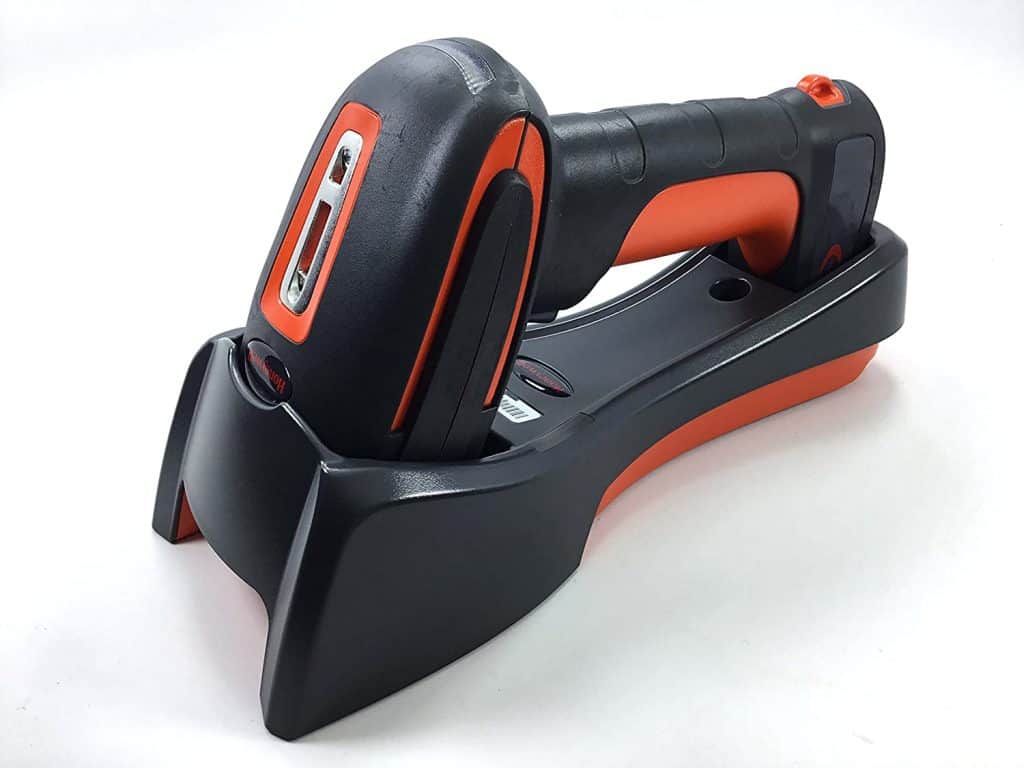 Honeywell Granit 1981i-FR(Full Range) – A heavy-duty, wireless Bluetooth scanner is all you have to say to sell most people looking for a product like this. This scanner can shoot codes at up to 16m and has been tested to withstand 50 drops to concrete from 6.5 feet. This fully rugged system is sure to provide you with a long lifetime of scanning.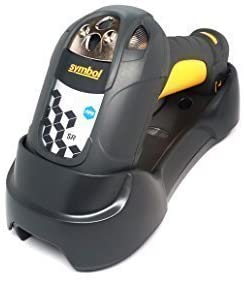 Zebra/Motorola Symbol DS3578-SR Rugged – This device will help increase your warehouse productivity by being able to scan all industry-standard barcodes. Integrated with Bluetooth class II, you'll be able to scan at a distance seamlessly.
Reach out to Extensiv Warehouse Manager today to learn more about the software and barcode scanner solutions that we offer. Our services are totally customizable and will help you take your business to the next level. Our barcode scanners and software platforms and can help you get started with a barcode system for inventory or get added on to your already successful system. And, you won't have to set it up on your own, our support staff is there for you throughout the entire process. We can't wait to hear from you!