In e-commerce, when a customer "window-shops" with their credit card in hand, one of the first things they consider is your company's return policy. If shoppers don't like what they see, they will bounce.
Your return process defines the user experience and their confidence in you as the seller.
As an Amazon seller, you must ask yourself:
How hassle-free is my refund policy?
How easy is it for a customer to initiate a return with me?
While most Amazon sellers look at returns as a cost-center, we can turn those returns into a profit center by:
1) Having a solid return policy
2) Leveraging Amazon product reviews to your benefit
3) Utilizing Extensiv Order Manager's features to help drive your return process
With our guidance, you will increase your conversion rate, strengthen your hold on the Amazon Buy Box, and ultimately enhance the health of your Amazon Seller Account. Let's get started.
1) Entice Your Customers with a Solid Amazon Return Policy
Don't scare the window-shopper. You need an inviting policy that inspires confidence in the customer that if he/she is dissatisfied in any way, they can easily make a return by filing a A-to-z Guarantee. Amazon thrives on the relationship of trust and customer retention. If your policy looks difficult, goodbye trust, goodbye customer and goodbye Amazon seller account.
Therefore, keep your policy clear, or risk having your customer buy the product elsewhere.
Here's a poor return policy from an Amazon Seller.

Take notice of all the numbers in red. This return policy seems like it was created for the company to keep both the customer's money and product.
However, the line that destroys the whole return policy is their PLEASE NOTE disclaimer.
On the opposite end, here's an example of a great return policy from Crucial Vacuum:

It's simple, clear, and all contact information is easily seen. It inspires confidence in this merchant that they stand behind their product, and there's no hassle or time constraints you have to worry about. If their not satisfied, return within 30 days with no questions asked.
With a simple and consumer-beneficial return policy, we can expect conversion growth from customer satisfaction and word-of-mouth recommendations.
WARNING: If a customer directly contacts Amazon with a complaint about your policy, they can file an A to Z Guarantee Claim. This is Amazon's pro-customer policy that will give the customer an automatic refund and pull the funds from your account.
Use Extensiv Order Manager's Return System - Quick and Easy Label Direct to Your Customer
It's best for your Amazon customers to contact you directly and immediately provide them with their return shipping label. This will avoid any trouble with Amazon's A to Z Guarantees, which is closely monitored by Amazon.
With Extensiv Order Manager, it's incredibly easy to process a return for your customer. Once you've received the return request (phone or email), create the it in 3-steps by: 1. Clicking Orders -> 2. Search for the order by any of the criteria -> 3. Select the order and click Create RMA -> Boomshakalaka.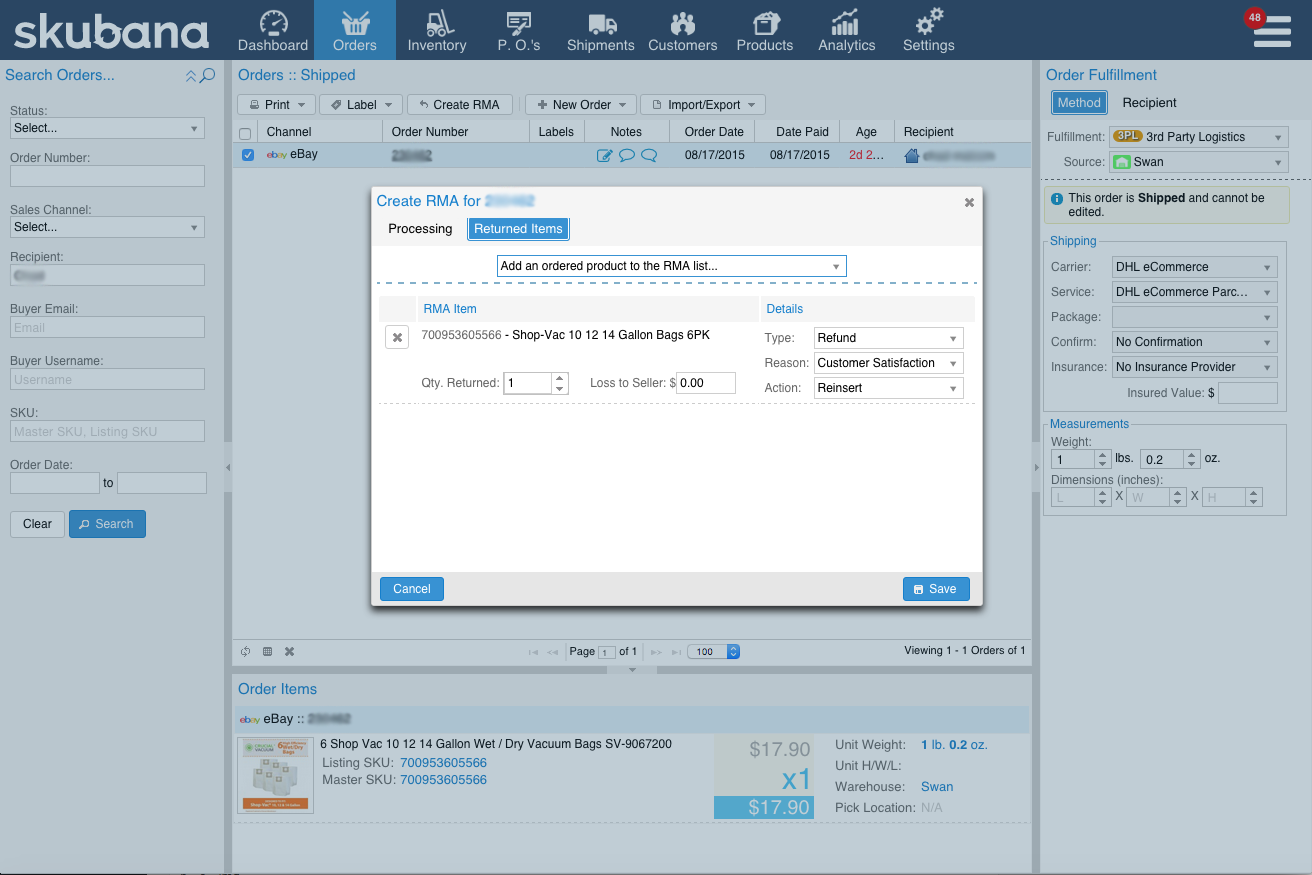 We want you to focus on the your business and enjoy life rather than the hassles of returning products.
Return Fraud? With Pay-On-Use Returns, We've Got Your Back
Quick heads up - Customers frequently change their mind after you've already printed return label. It's also hard to keep track of all of them, and some may go unused and not voided, forcing you to lose money.
With Extensiv Order Manager, Endicia Pay-on-Use Returns labels are only deducted from your account if and when the return label is put through the postage system.
To set this feature up in Extensiv Order Manager, 1. Settings -> 2. Shipping Providers -> 3. Endicia Edit. -> 4. Enable Pay-On-Use -> 5. Update. Print away!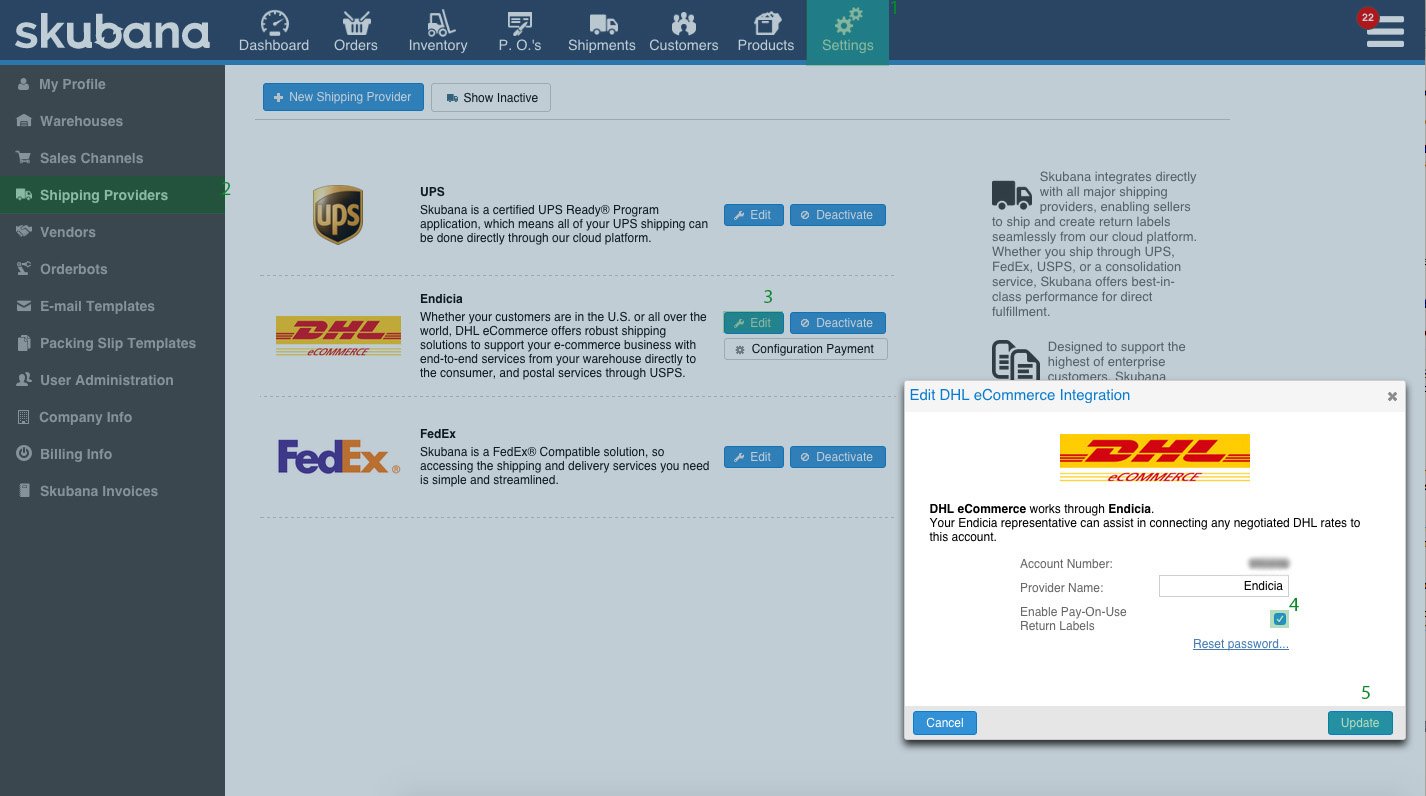 Yep, that's right. Extensiv Order Manager ingeniously allows you to save the cost of unused shipping labels. Never worry about your paid return labels going unused again.
PLEASE NOTE: You first need to have an account with Endicia and speak with your Endicia representative if you have this feature enabled on your account.
2) Amazon Product Reviews Are Essential for Return Prevention
Pay close attention to your Amazon product reviews. They can forecast major issues that may cause an influx of returns down the line. By fixing all possible issues laid out within the first few reviews, this will allow future positive reviews to leave a beautifully paved road of increased Amazon best seller ranking, increased search ranking and overall seller ranking.
Scroll down on your product page of Amazon, and click on the bottom three sets of stars to filter the reviews.

Read them carefully, identify the issue and fix it. The issue may be that your product details don't match your actual product, the quality is very poor, or how the package was shipped. Any of these can appear in the reviews. Don't ignore the negative reviews embrace them.
For example, this review of the Big Beautiful Solid Color Floppy Hat, although generous in stars, outlines a major issue that 68 out of 74 people found helpful that the company should be aware of: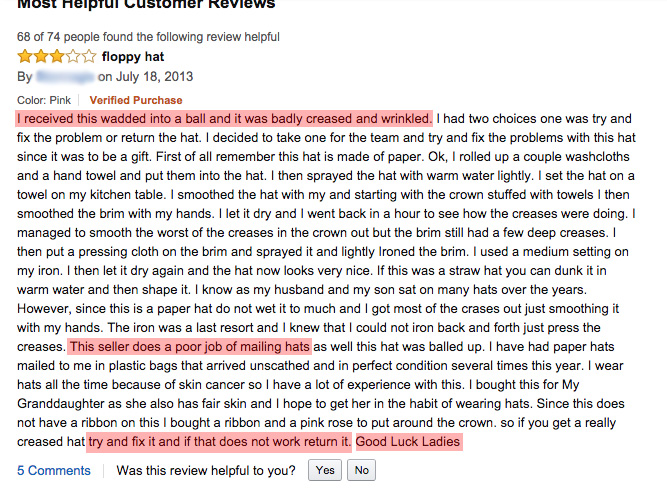 The number one issue for this product is how this seller ships. The product is made of paper and it is repairable, as the customer had proven, so if the company took this consumer's advice by changing their shipping methods, they could avoid the numerous poor reviews and improve their Amazon seller performance.
If you don't take proactive steps from your initial reviews, especially on Amazon, the poor rating can have multiple affects on your e-commerce business:
Anything at or below three star reviews is a deterrent for future purchasers.
Poor product reviews lower your product on Amazon's Best Seller Rank, making your product harder to find.
Ecommerce return rates will rise as well as the negative reviews, which will directly impact your overall seller rating. This may suspend your Amazon seller account entirely.
Extensiv Exclusive Feature: Use Automation Rules to Prevent Poor Reviews
Now here, you'd think "Hey, you've got return label functionality, there couldn't possibly be more that's possible!
Well we'll tell you what more Extensiv Order Manager could do - Let's say the consumer completely misused the product, or the customer thought it had an entirely different function.
With Extensiv, you can proactively inform the consumer so they may understand the product they are ordering and prevent the return from happening.
Watch your product reviews, create AND automate a customized packing slip based on the SKU. This can be done with Extensiv Order Manager's if->then automation rules called Orderbots™.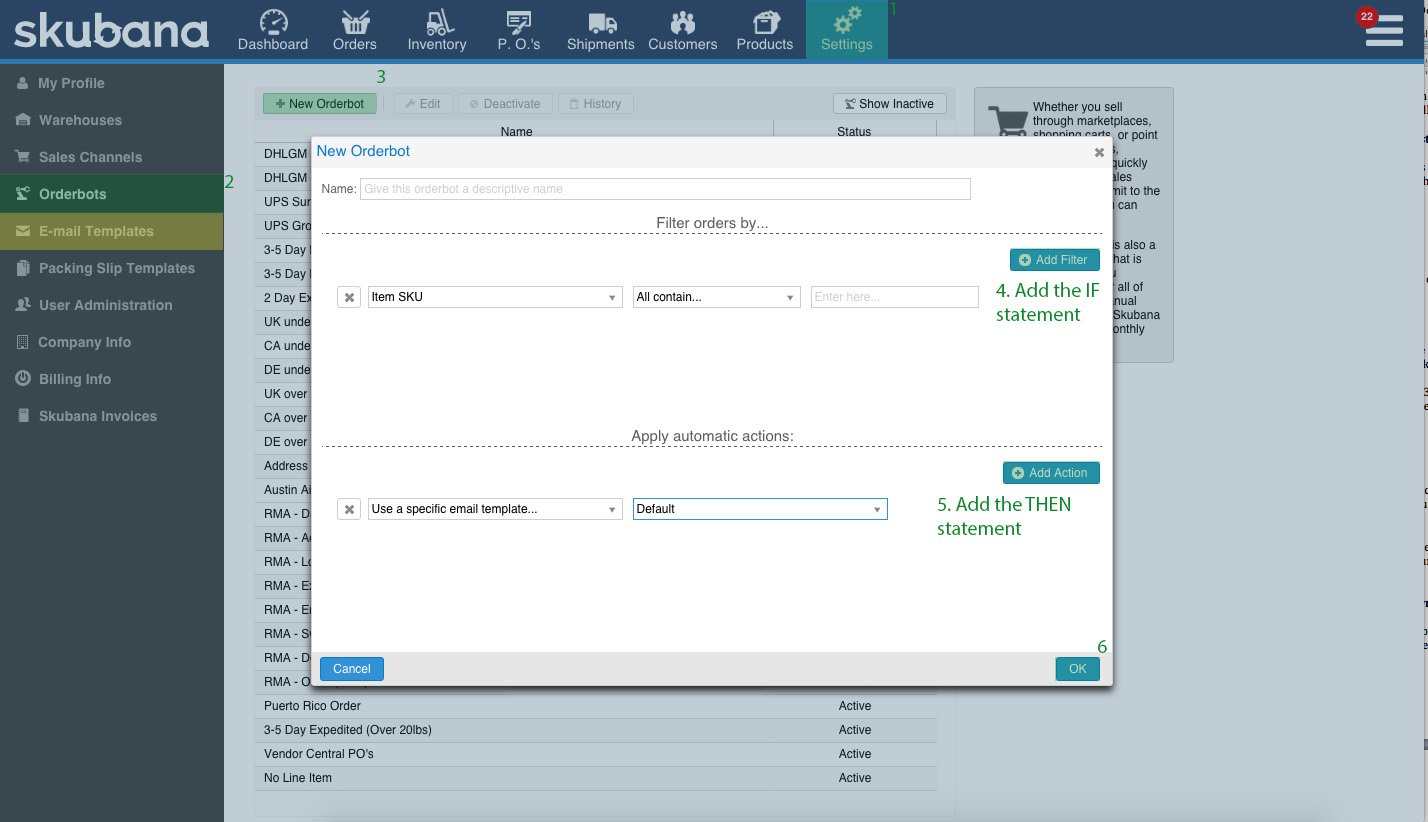 You can find this in Extensiv under: 1. Settings -> 2. Orderbots™ -> 3. New Orderbot™ -> 4. Input your IF statement -> 5. Add the THEN statement -> 6. Click OK.
This is an automated process where a designated SKU can have its own set of instructions within a custom email confirmation or custom packaging insert.
Put specific and valuable information for your problematic products - specific instructional uses, easy repairs, product disclaimers - useful information for the customer to be satisfied with their product should be written and automated through Orderbots™.
Most Importantly: Never Punish the Customer
Most customers make their initial purchase because they want the product you're selling. Fighting the reasons for returns or forcing the customer to jump through hoops to make a simple return is the most inadvisable course of action.
As proven by Zappos, their best customers are the same ones who make the most returns. The same statement may be applicable to your business as well. Ultimately, having an easy, courteous return process with great quality control is the ticket to high customer retention.
And as always, remember to be PROACTIVE and not REACTIVE in your entire return process. We at Extensiv hope you found these tips helpful and wish you a healthy return process!
It's not what you can do for Extensiv Order Manager. It's what Extensiv can do for you.