Amazon sellers are in danger.
The coronavirus pandemic has severely disrupted global supply chains, with businesses and workers in lock-down worldwide. Revenue streams are being cut off in many sectors, leading to a major liquidity crisis throughout different industries. With the world teetering on the verge of recession and the e-commerce landscape rapidly changing, consumers and employees are facing widespread fear and panic.
However, as with all crises, there are best practices you can employ to navigate your business safely to the other side. At Extensiv Order Manager (formerly Skubana), we've put together a webinar advising retailers on best practices during the coronavirus crisis.



We've also written the following article which will explore Amazon's response strategy to the coronavirus outbreaks, how that affects Amazon sellers and factors like Amazon inventory management, and what the next steps are for sellers moving forward. Let's begin.
Amazon's Response Strategy
Amazon CEO Jeff Bezos outlined the response strategy in an open letter to the Amazon community on March 21, saying "We've changed our logistics, transportation, supply chain, purchasing, and third party seller processes to prioritize stocking and delivering essential items."
With brick-and-mortar businesses shut down throughout the US and, indeed, the world, the e-commerce market is expanding to fill in the gaps. Amazon announced the hiring of 100,000 new employees to meet increased demand.
The measure to deliver essential items involved freezing non-essential FBA shipments, a controversial move which naturally halted revenue streams for many Amazon businesses. While the freeze was initially slated to last from March 17 to April 5, the deadline has been extended indefinitely, and is still in place as of April 13th.
Update 4/14/20: After three weeks of prioritizing products for FBA, Amazon announced on April 13th it will allow sellers of nonessential items to resume shipping. Sellers of items non-priority items will be able to send inventory to Amazon later in the week, but there are limits on how much they can ship to ensure there is warehouse space for essential goods.
It's possible that Amazon will delay Prime Day, its largest shopping event, as the usual July date will almost certainly see subdued sales if left unchanged. 2019 was the largest ever Prime Day by sales with an average increase of 28% sale for niche retailers and 68% for major retailers (for more info on improving Prime day performance, check out our guide on how to optimize for Prime Day).
Amazon also pulled over half a million products from its store and shut down thousands of sellers, working to combat price-gouging in collaboration with the US attorney general. A further one million listings were taken down for allegedly making false claims regarding a cure to the coronavirus.
Unfortunately, it's not just unscrupulous sellers who are adversely affected by the new policies.
The Impact on Amazon Sellers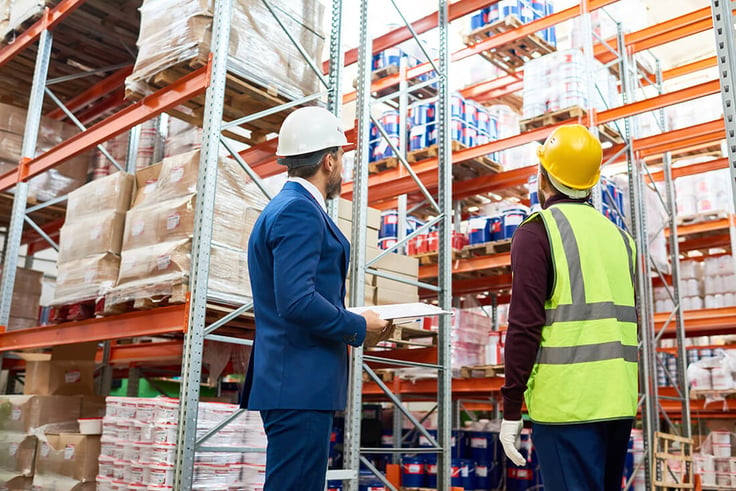 In many ways, Amazon's response has been admirable. The company has done a great job of protecting customers and employees throughout the pandemic.
Sellers, however, feel abandoned.
The freeze on non-essential FBA goods was simply the tip of the iceberg for sellers worldwide. In late March, Amazon placed severe restrictions on all sellers within France, Italy, and India. These sellers, covering the markets with a combined population of almost 1.5 billion people, can only ship essential goods.Amazon includes the following product categories as essential:
Health and Household
Baby
Pet supplies
Groceries
Industrial and Scientific
Beauty and Personal Care
Over 53% of Amazon sellers are directly impacted by the new measures, leaving many without any source of alternative income. Amazon's ongoing Covid-19 response strategy thread barely mentions sellers, leaving many facing uncertain futures.
However, while revenue streams have been disrupted or cut off for a great many sellers, Amazon did attempt to offset further costs being incurred by waiving two weeks of storage fees for products in several countries, adding:
This is in addition to the previously announced updates including:
Waiving Amazon's long-term storage fees on April 15 for inventory stored in the US and Europe.
Pausing repayments and interest until April 30 for sellers with direct loans from Amazon Lending.
Waiving April fees for those using Seller Account Management or the Launchpad program.
On April 13, Amazon also adjusted its policy on accounts with high order-defect rates and started lifting suspensions on accounts that had been shut down for registering too many cancelled orders.
However, many sellers felt that these measures were simply not enough. Some have pointed out that the onus is on buyers to cancel orders which will go unfulfilled due to the new restrictions, putting sellers in a difficult situation.
A survey of sellers who, like 70% of the community, source their goods from China, revealed the following:
36% sellers are seeing declining sales
11% sellers are raising prices on products
50% sellers are looking to source products outside of China
Understandably, the selling community is in turmoil. Amazon's response to the coronavirus outbreak has been met with a poor response in general from sellers, with suggestions to waive monthly service charges for professional accounts and re-open FBA for the time being.
Being Proactive: Next Steps for Amazon Sellers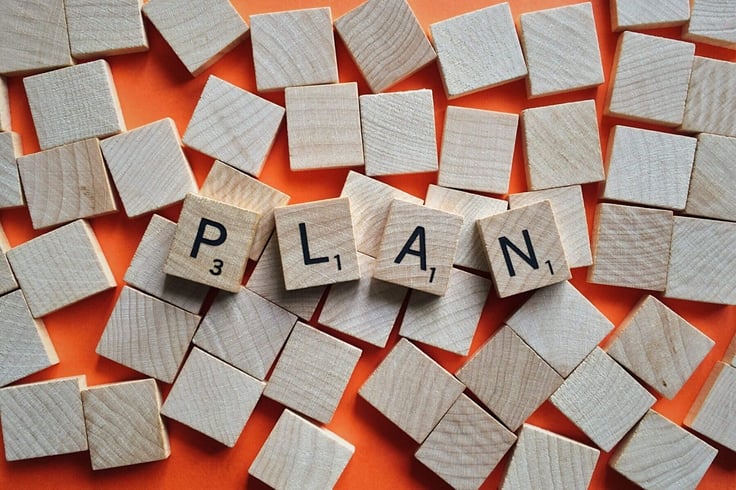 Amazon sellers are facing new challenges, but there are many ways to work around the crisis and protect your business.
The first priority is risk reduction.
Reducing Risk
Risk levels are higher than normal for all businesses at the moment. Obviously, the first priority is safety, and all retail staff should be advised on how to meet coronavirus safety standards.
Protecting the financial risk to your business is more nuanced, and will vary on a case-by-case basis.
We recommend that sellers be extra vigilant with the internal projects you're working on in the current environment. For sellers with slowing cash flow, that means canceling certain projects, like redesigning your website, until things have settled down.
Seeking M&A Opportunity
At the same time, sellers with enough cash should look for merger and acquisition opportunities. Due to the coronavirus, spending on discretionary items have dropped and this could lead to certain sellers becoming available at a much lower price than usual.
Managing Inventory
The first thing sellers should do regarding inventory is to determine which ASINs they deal in might be restricted. Check which of your products can or cannot be shipped by FBA in your markets.
You should consider listing any restricted products by FBM rather than FBA where possible. There are logistics to consider here - listing by FBM means warehousing your own products and shipping them yourself, or having them shipped by a third-party other than Amazon.
It's worth bearing in mind that many local businesses may be in shutdown and all-too willing to provide warehousing space for a fee, so shop around and weigh up your options if this applies to your products. You can use an inventory management software like Extensiv Order Manager to automate the logistics involved in your supply chain from customer service, analytics, demand forecasting, and more, to make things run more smoothly.
Pivoting to New Markets
It may be that listing by FBM is not the full solution in your case. Merchants in France, Italy, and India are prohibited from shipping non-essential items, and other sellers may simply find it more feasible to switch to this market for the time being as well.
Conduct market research and determine which products in essential categories you might be able to source and distribute effectively. It may be that you'll encounter higher prices from suppliers when sourcing, and it's important to bear in mind local laws regarding price gouging before determining your own pricing.
Financing
In these uncertain times, you may find yourself needing greater agility than normal when it comes to making business decisions. Ensuring that you have the cash flow to secure warehousing or new inventory when it becomes available is important. Sellers should conduct an internal audit to determine whether they need to apply for temporary financing from a lending institute before continuing.
Staying Focused
These are daunting circumstances for Amazon sellers, and for all businesses around the world. We're all in this together. By staying focused and evaluating your needs one step at a time, you'll be well-positioned to protect and perhaps even grow your business during the coming months.