Amazon has a lot to offer e-commerce businesses. In exchange for a fee, it allows sellers and vendors to tap into a dedicated customer base and use their proprietary software to offer a wide range of products.
Despite increasing competition in the e-commerce space, this behemoth shows no signs of slowing down. Needham predicts that by 2021, Amazon will make up 50% of US e-commerce.
What is Amazon Exclusives?
Amazon Exclusives is a program released in 2015, focused on unique products. Sellers on Amazon Exclusives must wave goodbye to other online marketplaces and commit to selling their products exclusively on Amazon. But, while they can't tap into other online selling platforms, sellers are still able to sell through their own brand website and in physical stores.
Over the last 2 years, the program has grown steadily, and now features thousands of items you can't get anywhere else online.
However, exclusivity comes with its own set of challenges. It ties budding e-commerce sellers to a single marketplace and limits future growth potential. In this post, we take a look at the pros and cons of entering into an exclusive relationship with Amazon.
The pros of joining Amazon Exclusives
Participating in Amazon Exclusives gives you access to some additional brand and merchandising tools that aren't usually available to sellers.
1. Product videos
Adding product videos on Amazon is exclusively available to the invite-only participants of the vendor central program and members of Amazon Exclusives. Video is an incredibly powerful persuasion tool that can help you drive conversions. It puts you in the room with your potential customer and lets you make your case almost face-to-face.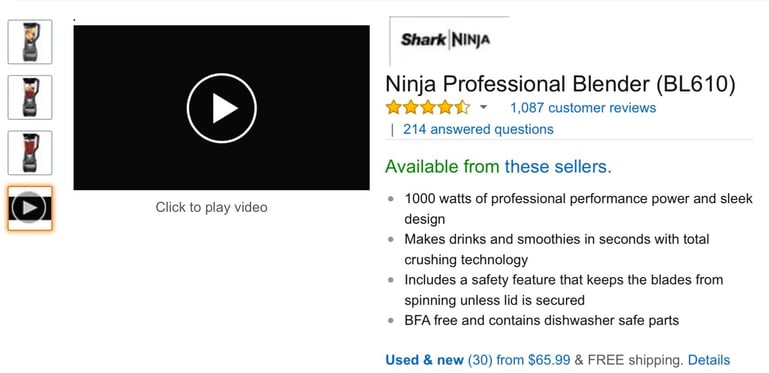 The video appears in the product listing and lets you tell your brand's story and show your product in action. You can also highlight the key points that make you different from the competition and tell your potential customers why your brand is the perfect fit for their lifestyle.
According to Animoto, most consumers would rather watch a product video than read about it. Who wouldn't want a slice of that pie?
2. Deal fees exemption
Amazon's deal of the day can be lucrative for savvy shoppers. If you want to tap into that customer base, running a deal can help you get your products in front of even more potential customers.
Amazon Exclusives brands are exempt from the $150 per deal fee. The exemption covers up to 10 deals per month and can help you raise product and brand awareness while saving you money.
3. Display ads
With the ban of incentivized reviews, smart sellers need a new way to drive traffic to their products that works alongside SEO.
Unlike the other types of ads Amazon offers, display ads aren't targeted at keywords. Instead, you can choose what type of product your ad appears next to. This is a good way to get piggyback sales from a few related key products. Amazon's display ads can be great for attracting customers and Amazon places the approximate value of this perk at about $15,000.
4. Your personal brand development manager
Staying in an exclusive relationship with Amazon gives you access to your own brand coach who can guide you through the various features and programs you can use to support your brand and market your products more effectively.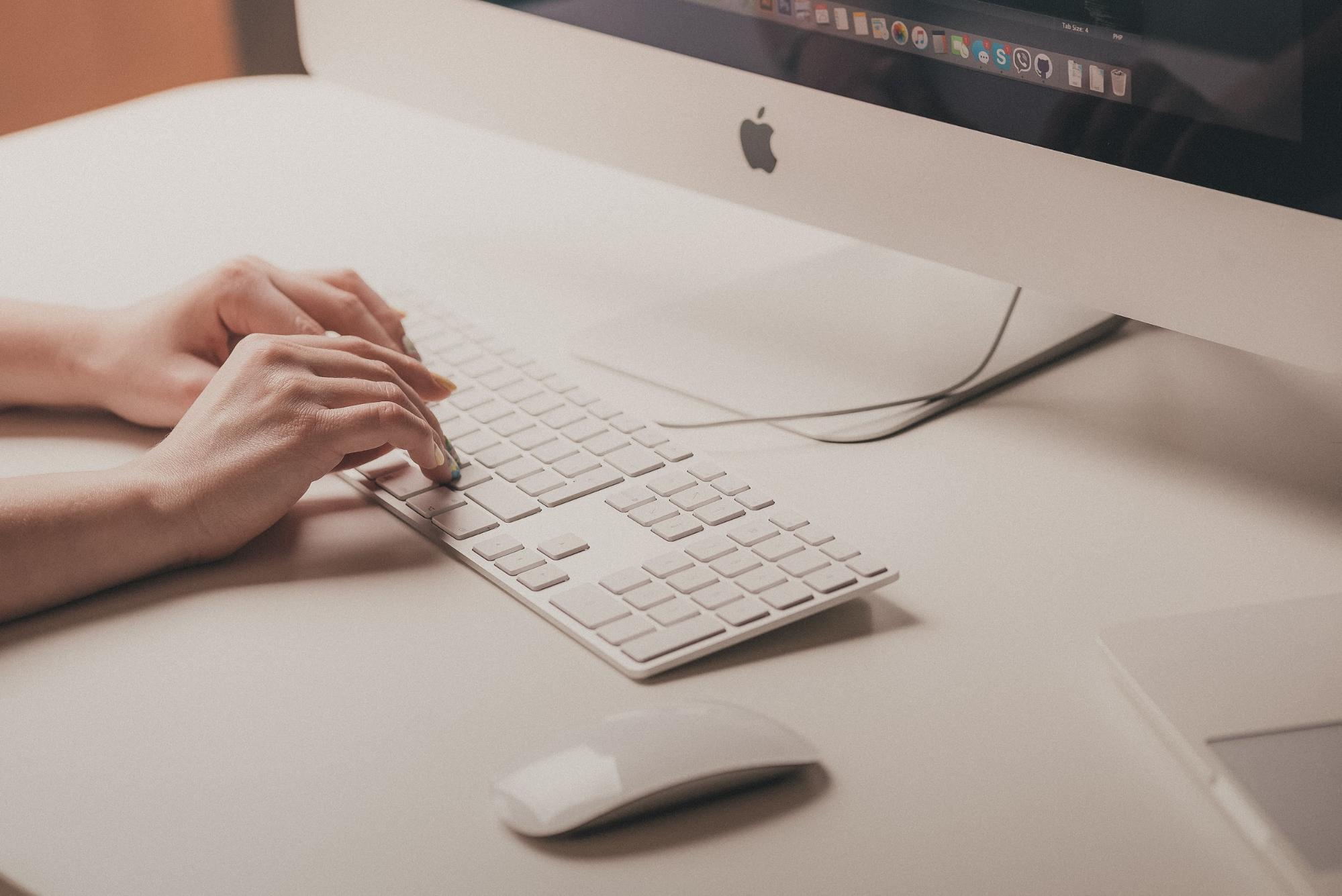 In addition to these key benefits, exclusive items have their own dedicated little space on the Amazon website. Amazon handles order fulfillment, and orders are eligible for Amazon Prime, which is synonymous with quick, easy and convenient delivery. Amazon Exclusives also lets you add a level of detailed description to your product that you can't get unless you have a vendor central account.
The counter argument: Cons of Amazon Exclusives
Despite the benefits, it isn't all Prime shipping and happy customers. Like with any other relationship, Amazon exclusivity comes with its own set of challenges.
1. Increases in Amazon's rate take
Amazon takes a larger bite off the selling pie for letting you tap into their premium features. While the commission varies across different categories, even seemingly small percentage raises can have a sizable impact on your bottom line.
2. Can't sell on other channels
The potential marketplaces in different e-commerce businesses are pretty significant. If you sign up for Amazon Exclusives, you'll have to write off many other channels that you could have sold on. This limits your products' earning potential.
And, breaking the exclusivity even accidentally comes with some pretty big penalties. Amazon will take away all your privileges and suspend your seller's account.
3. Alternative ways of using deals
While the Amazon deal fee can be a useful tool to use, it is not significant enough to justify sacrificing the potential revenue you could get by using alternative channels to sell your products.
4. Display ads aren't all that
High volume e-commerce businesses that join the vendor program can get access to display ads. And, smaller vendors can still use some of the other ad types Amazon offers to effectively drive traffic to their products without tying themselves to Amazon Exclusives.
Instead of getting pulled in by the display budget, set aside some of your PPC ads budget, run a few different Amazon ad campaigns and measure the ROI.
A potential saving on ads you may never use isn't worth giving up your growth potential.
5. Busy development managers
Having access to a development manager sounds fantastic on paper. But, in reality, unless you are a very high volume seller you won't really get much specialized attention, as they've got hundreds of other sellers to deal with. You'll be giving up significant control and growth potential for the mere promise of personalized attention.
The right move for your e-commerce business
Entering into a committed, exclusive relationship with Amazon can have certain benefits for sellers, but it does come with a fairly long list of sacrifices. You need to compare the pros and cons and see how they align with your goals and your business.
The start of 2017 saw a lot of changes hit Amazon as the platform took firm steps that may cause problems for weaker sellers. They started with banning incentivized reviews and these changes are not the last we'll see. If you are a low volume seller, Amazon Exclusives can give you access to some of the same benefits that vendor central account holders already enjoy.
At the same time, tying your fate to Amazon alone is a risky move. It makes it much harder for you to grow and diversify your business and leverage other channels your sales on Amazon aren't as strong. While Amazon is a great channel to start on, think long and hard before signing over the power to determine the fate of your e-commerce business.