This is a guest post by Robert Segall & Travis Stockman of Amazon Sellers Lawyer. Amazon Sellers Lawyer helps to protect and ensure your seller rights, and can help address and resolve common causes for Amazon suspension.
Every Amazon Seller knows how important it is to avoid seller account suspensions. Receiving a performance notification indicating a seller's account has been suspended can be devastating to business, and the road to reinstatement is often difficult to navigate.
Regardless of the reason for an Amazon account suspension, the seller's number one concern is reinstatement and getting back to business. However, you can save yourself time and trouble (as well as profits) by avoiding suspensions in the first place.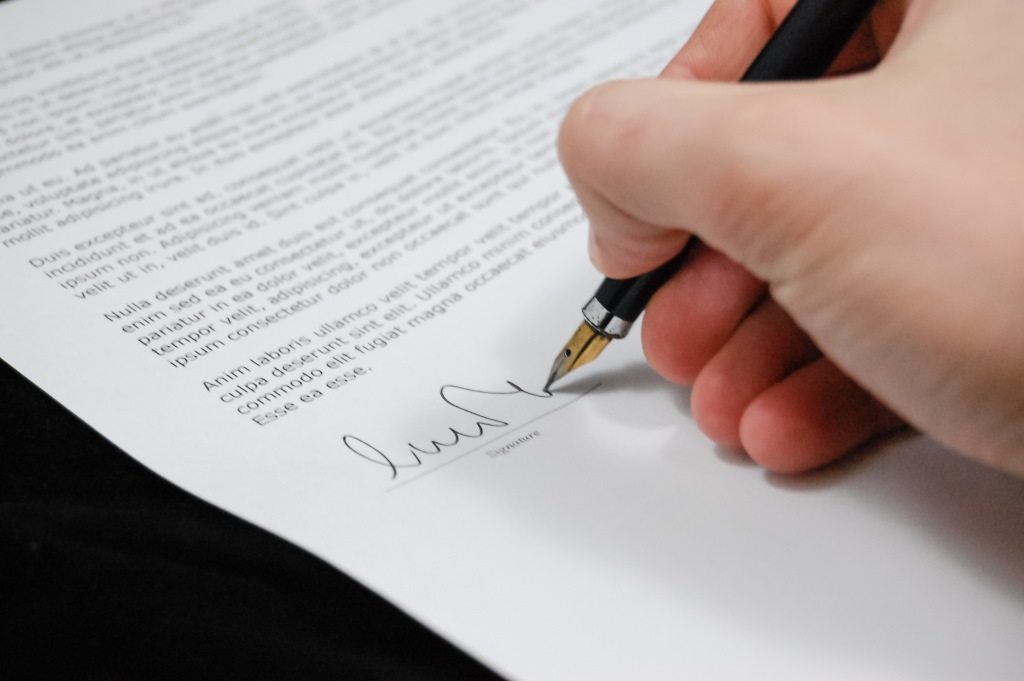 Keep reading to find out the 7 most common causes for Amazon seller account suspensions, the best ways to avoid them, and how the team at Amazon Sellers Lawyer can help with reinstatement.
1) Failure to Address Intellectual Property Complaints
One of the most common causes for Amazon Seller account suspensions we see at Amazon Sellers Lawyer is failure to address intellectual property complaints. Intellectual property law covers the enforcement of patents, trademarks / trade dress, and copyrights. Usually, when a rights owner (the party who owns a respective patent, trademark, or copyright), makes a claim of infringement against an Amazon Seller, Amazon first notifies the seller of the complaint. Amazon will typically remove the listing for that product and instruct the seller to work out retraction of the complaint with the rights owner.
While some Amazon Sellers may feel that ignoring these notifications is easier that dealing with them, especially regarding a product they no longer plan on selling, this is not a good idea. Multiple lingering intellectual property complaints can and likely will ultimately cause Amazon Seller account suspensions. Once suspended, the only way a seller can get reinstated is by working with the rights owner to get the complaint withdrawn. This process becomes increasingly difficult as the number of complaints grow.
2) Operating Multiple Amazon Seller Accounts
Many sellers fail to abide by one of Amazon's most strictly enforced policies: Amazon sellers may not operate multiple seller accounts without Amazon's prior approval. Per Amazon's Prohibited Seller Activities page, "Operating and maintaining multiple Seller Central accounts is prohibited. If you have a legitimate business need for a second account, you can apply for an exception to this policy." Although many Amazon sellers may have a legitimate business need for a second account, they fail to follow procedure and do not seek permission from Amazon prior to opening second accounts.
Amazon monitors for impermissibly linked accounts and often identifies Amazon sellers violating this policy by associating accounts using the same IP address, or associating accounts based on a Seller's use of the same bank info, email, Tax ID, or physical address. Amazon Sellers should always avoid creating two seller accounts without permission. Furthermore, as a seller, you should not allow any other seller to access their account from your CPU or network in effort to avoid mistaken association by IP address.
3) Amazon Seller Account Hackers
While often by no fault of their own, many Amazon Seller account suspensions are often the result of a hacking of an Amazon Seller account. Our team at Amazon Sellers Lawyer has seen an increase in cases where seller accounts are hacked, bank account information is changed, and funds are transferred to an overseas bank account belonging to the hacker. Sometimes, Amazon will suspend the account on their own if they notice the suspicious activity. Other times, Amazon sellers themselves will notify Amazon of the strange account activity and their account will then be suspended until Amazon can verify the account details with the Seller.
Amazon Sellers Lawyer has been successful helping several sellers obtain their missing funds and get their accounts reinstated subsequent to a hacking issue. However, there are simple steps Amazon Sellers can take to prevent hacking in the first place. Every Amazon Seller should have some sort of "cyber / e-security" measures in place, including setting up 2-step verification for their account. While extra security measures are often an inconvenience and feel time consuming, they are essential to preserve the security and longevity of Amazon Seller accounts. In addition, Amazon Sellers should be cautious using public Wi-Fi or logging in from outside devices.
Lastly, for hacked accounts, Amazon may put the funds on hold. This is done to protect the seller in the event the hijacker attempts to make an unauthorized transfer of funds. When appealing to seller performance, be sure to thank them for protecting your account rather than blaming them for not being able to access your funds. Although there is a delay, Amazon is responding to a security breach and is working to ensure the integrity of your account.
4) Sale of Restricted Products
Amazon also restricts the sale of several types of products on their platform. Amazon's policy states "The sale of illegal, unsafe, or other restricted products listed on these pages, including products available only by prescription, is strictly prohibited." Furthermore, "Those participating in Fulfillment by Amazon (FBA), should also review the FBA Product Restrictions page which lists products that are not eligible for the FBA program."
Considering how demanding operating a seller account can be, overlooking Amazon's list of prohibited items is not an impossibility. However, Amazon Sellers should not be discouraged. Sellers can prevent this issue by scheduling a routine time, perhaps once a month, to reeducate on Amazon's policies and list of prohibited items. In the event an Amazon Seller is unsure whether or not the item they propose to list is prohibited, they should always thoroughly check prior to listing.
For Amazon Sellers who've already received a performance notification relating to the sale of a prohibited product, it is suggested that you remove the items from your listings, focus on developing a detailed plan of action addressing the measures taken to remove the restricted products and how you will prevent this issue going forward.
5) Inauthentic Complaints
"We take product authenticity very seriously. It is each seller's responsibility to source and sell only authentic products. If you sell counterfeit goods, we may immediately suspend or terminate your selling privileges and destroy inventory in our fulfillment centers without reimbursement." – Amazon
Inauthentic complaints are one of the most common types of issues our clients face at Amazon Sellers Lawyer. While these complaints are often baseless and made by buyers who are simply unhappy with their purchase, Amazon takes them very seriously and often suspends seller accounts with one or more claims of inauthentic product sales made against them.
To avoid inauthentic complaints that lead to suspensions, Amazon sellers must be proactive and respond to buyer complaints as soon as possible. It is also important to be prepared; sellers should always provide invoices early, and should maintain copies of all products invoices for at least the last 365 days. In addition, buyer complaints about damaged products are often flagged as inauthentic. Simply ensuring proper packaging and quality control can avoid shipping a damaged product and is a beneficial way to prevent inauthentic complaints.
Both appealing an authentic complaint and determining the actual root cause can be very difficult. Our team at Amazon Sellers Lawyer can assist Amazon Sellers in tailoring a plan of action setting forth quality control measures that are effective, and most importantly, within the capability of the Seller to perform.
6) Using Images / Text Without Permission – Copyright Infringement
Another type of intellectual property issue that causes many Amazon Seller account suspensions is copyright infringement, or using images or text belonging to someone else when creating an Amazon product listing. Again, intellectual property issues can be very difficult to resolve as Amazon requires the seller to resolve the issue with the rights owner directly.
Convincing the rights owner to withdraw their complaint and notify Amazon's notice dispute team poses the most challenging task of reinstatement following an intellectual property complaint. To avoid this, sellers should always obtain proper permission to use images and text. Sellers who have posted images without the permission of the right's owner should remove these images from their listings.
In the event a Seller has already received a complaint and failed at contacting the rights owner, the use of an attorney can prove to be a stronger method of getting a response. Our team is always available to assist Amazon Sellers in the event their account is suspended due to copyright infringement related issues.
7) Amazon Sellers Accused of Unauthorized Sales
Another type of baseless complaint that commonly causes Amazon Seller account suspensions is when Amazon Sellers are accused of intellectual property infringement because they are unauthorized sellers of certain products. Many manufacturers set-up exclusive distribution agreements with their distributors because they only want their products to be sold by those distributors. However, Amazon does not enforce exclusive distribution agreements, so these complaints are often invalid and improperly asserted against many Amazon Sellers.
"We do not enforce … Exclusive or Selective Distribution: Amazon respects a manufacturer's right to enter into exclusive distribution agreements for its products. However, violations of such agreements do not constitute intellectual property rights infringement. As the enforcement of these agreements is a matter between the manufacturer and the retailers, it would not be appropriate for Amazon to assist in enforcement activities." - Amazon Report Infringement Page
Amazon Sellers who legally purchase authentic products are generally protected by what is known as The First Sale Doctrine, which permits these sellers to resell the products without fear of intellectual property infringement so long as they are resold in exact manufacturer condition. Therefore, complainants who claim intellectual property infringement solely due to "unauthorized" sale of their products are making baseless complaints and per Amazon's report infringement page are exposing themselves to liability for perjury.
Complainant required to make following statement: "I declare, under penalty of perjury, that the information contained in this notification is correct and accurate and that I am the owner or agent of the owner of the rights described above."
Our team helps Amazon Sellers get reinstated following suspensions resulting from an accusation of unauthorized sales almost every day. For Amazon Sellers, it is important to maintain all invoices for your products such that if an accusation is made the authenticity of the products can be easily proved. In addition, even when the products are authentic, complainants often try to argue that products are not in exact manufacturer condition because warranties or certain quality controls allegedly only apply when their products are purchased from an authorized distributor. While defending these arguments can often require difficult or complex arguments, our team at Amazon Sellers lawyer has successfully assisted sellers in this position get their accounts reinstated.
Conclusion
Amazon Sellers who've received any of the above 7 complaints should not be discouraged. Maintaining an Amazon Seller account is a very demanding and difficult task. As all Amazon Sellers are human, it is understood that occasional mistakes are made. Amazon Sellers should follow the above referenced guidelines in resolving these issues. In the event an Amazon Seller is having difficulty reaching a resolution or drafting a successful plan of action, they should not hesitate to contact a law firm focused on Amazon Sellers, seller account suspensions, rights owner complaints, and brand policing.
Also, check out our guide on Amazon suspension prevention for more info on how to avoid getting suspended.