Have you ever gone onto an e-commerce site, found something you really wanted to buy, but quit the checkout because you got frustrated or confused? You're not alone. In fact, according to Baymard Institute, approximately 1/3 of online shoppers abandon the cart due to a long or complicated checkout process. That's a pretty huge amount of customers, right?
So, what can retailers do to keep customers moving through the checkout process? One factor that is often overlooked is address verification, but with so many types out there, which one do you choose?
In a recent Addressy report, we looked at the types of address verification being used by 100 top US retailers, and what that means for their customers. Here's what we found.
How do e-commerce brands handle address verification?
No verification (4%)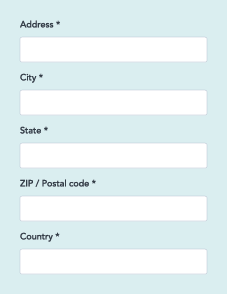 Amazingly, 4% of the 100 top US etailers don't use address verification, meaning that customers are expected to type their entire address manually into address forms. This is time consuming and frustrating, especially when you consider that most shoppers are time-strapped and just want to get through the checkout quickly.
Drop-down verification (55%)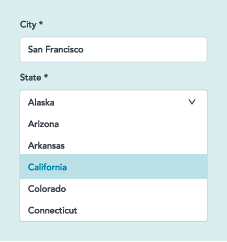 Over half of the 100 top US retailers are using this form of verification. With dropdown address verification, the customer can select their city, state and country from a dropdown menu. Still not ideal though, as it means that the rest of the data needs to be typed manually. I just want to get through the checkout!
Partial verification (22%)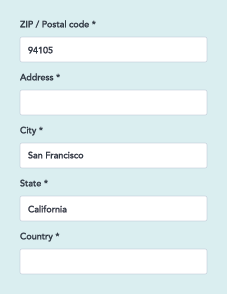 Using this type of verification means that when customers enter their ZIP code, the city and state fields are populated. However, they still need to manually enter the rest of the address data. This form of verification is currently being used by 22% of the top 100 US retailers.
Post-entry verification (13%)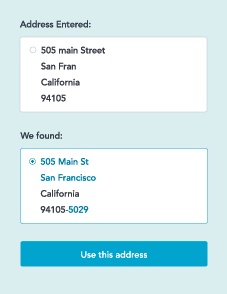 Post-entry verification is implemented by 13% of the top 100 US retailers, and means that the customer has to manually enter their address, and when they have finished a pop-up appears, showing possible alternatives. The customer then chooses theirs. Still a lot of effort. Especially on mobile devices, where 'fat fingers' combined with small screens can often be a problem.

Type-ahead verification (6%)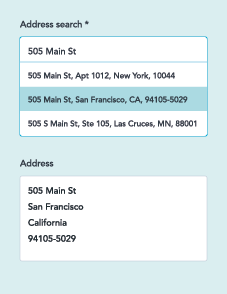 With type-ahead verification, the shopper simply starts typing their address into a single field, and as they type, increasingly accurate addresses are suggested. By clicking on one of the suggested addresses, the entire form is auto-populated. This saves the customer a massive amount of typing, and it requires them to focus on just one field. Type-ahead with fuzzy matching capabilities also recognizes typos, meaning that accurate data is significantly increased.
At the moment, type-ahead verification is being used by just a small percentage of the savviest retailers. But why so few?
What do shoppers think?
In our report, we found that out of 200 shoppers, type-ahead verification came as the first choice for smartphone testers, with preference at 65%. Participants liked its accuracy, the speed it got them through the checkout and the fact that it minimizes the issue of 'fat fingers' on small devices.
What does this mean for retailers?
With the number of mobile shoppers rising and an increasing need to provide great customer experience, more retailers should be looking towards type-ahead address verification. Convenience, simplicity, speed and accuracy are all important factors to consider, and without covering each of these points, customers will, inevitably leave your checkout before converting. It doesn't have to be tricky though. Finding one package that can offer all of these necessities will give you happy customers and improved conversion rates. What's not to like about that?
This is a guest post from the Addressy team. Addressy makes it faster, easier and more secure to manage address verification on your website, so that you know exactly where to send deliveries.