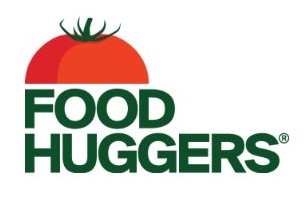 Food Huggers may be in an enviable position, but before they found
Extensiv
Order Manager, managing booming orders and staying on top of inventory was a huge operational challenge.
The business has inventory spread across multiple global warehouses, with orders received via multiple sales channels, including Shopify storefronts and Amazon. At the end of each month, they typically have over $150k of inventory assets on hand. Food Huggers partnered with Extensiv to not only manage their viral moments, but also drive operational efficiency around their order and inventory management.
8
hours/week
of manual work elimination
1,679%
Increase
in sales orders managed with ease
98%
of orders shipped on time
through viral surges
Challenge
Food Huggers frequently enjoys huge viral moments following daytime talk-show appearances, viral social posts, and celebrity endowments which require thousands of extra orders to be fulfilled within days. Food Hugger has warehouses spread across the globe, but with their previous tech stack, all points of sale were connected to just two main warehouses. When they needed to reroute those orders, it was a manual and labor-intensive nightmare. With no central visibility of inventory, the ops team was swimming in the dark. They had no clear picture of how much value was tied up in inventory and lacked the clean data and insights to plan and forecast effectively.
We wanted the agility to transfer orders to a different third-party warehouse at the flick of a switch when we had a spike in direct-to-consumer sales. With our old tech stack, we couldn't do that.
— Juliana Brasil
Director of Operations, Food Huggers
Solution
Food Huggers implemented Extensiv Order Manager and instantly tied all the disparate pieces of its business—marketplaces, warehouses, and inventory—together in one platform. With clean and accurate data in hand, Food Huggers began to implement an array of Extensiv Order Manager's automations to transform inventory and order management.
Food Huggers set up rules and triggers within Extensiv Order Manager to automatically route orders to specific warehouses based on stock levels and the affordability of warehouse space. This reduced the risk of stockouts, increased speed of fulfilment, and boosted profitability.
Next, they used Extensiv Order Manager to improve inventory planning. Again, they created a set of simple rules—based on the time of year and typical sales velocity—to automatically track and prompt warehouse restocks. They refill less expensive locations first to improve profitability—and all without any manual number-crunching on their part.
Results
Since implementing Extensiv Order Manager, Food Huggers seamlessly handles huge spikes in orders—and enjoys the experience rather than feeling overwhelmed. In one recent viral explosion—when sales surged 1,679%—they successfully processed and routed 2k+ extra orders to the optimum warehouse and fulfilled 98% of orders on time.
By automating inventory and order management with Extensiv Order Manager, Food Huggers saves at least 8 hours every week. This means a full working day of extra bandwidth to focus on the real goals of ecommerce; satisfying customers, and growing the business.
Best of all, Extensiv Order Manager removes all the limitations around how far Food Huggers can grow. They have the tools and confidence to scale warehouse locations and sales channels with less human capital expenditure, and less worry.
In the future, we want a hundred sales channels and we want way more warehouses in there. With Extensiv Order Manager, we can achieve that vision.
— Juliana Brasil
Director of Operations, Food Huggers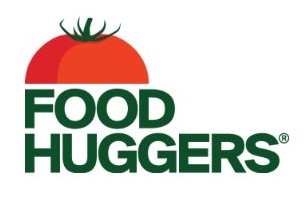 Food Huggers products replace single use plastics with high-quality reusable alternatives all while keeping your food as fresh longer. Food Huggers works to solve everyday sustainability challenges in a way that's easy and fun for everyone.
Request a Demo
Let us show you what fulfillment should look like
From warehouse shelf to customer doorstep, Extensiv makes your order fulfillment seamless and easy. Total visibility. Total control.

Request a demonstration today.