September 06, 2023
El Segundo, Calif. - Extensiv, the leading provider of omnichannel software solutions for warehouse, inventory, and order management, announced today how fulfillmate uses Extensiv Network Manager to fuel its global expansion. fulfillmate is a fast-growing, self-funded third-party logistics provider (3PL) with warehouses in California, South Carolina, Melbourne, Australia, and partner 3PLs in Canada. fulfillmate's expertise spans ecommerce fulfillment, distribution, and international freight.
"Logistics, when done right, should present a seamless experience for our clients and their consumers. We've turned this into a competitive edge in a dynamic market. We are agile, move fast, we have a no BS approach with our customers," said Ben Carman, co-founder of fulfillmate. "fulfillmate employs Extensiv's software to offer a powerful platform, gathering data across the supply chain and empowering our customers with unparalleled decision-making abilities. Extensiv provides great flexibility as many of our customers access Extensiv themselves to engage with the system, gain visibility, and take control. Directly accessing the system, our clients can efficiently address queries, manage stock, and split orders."
Overcoming the Rigorous Challenge of Managing Multiple Sites Both Operationally and Financially
fulfillmate's growth started after it acquired a supplement manufacturing business in San Diego. Although this San Diego operation had been active for nearly a decade, its utilization of warehouse management systems (WMS) was rudimentary, focusing mainly on order management. After the acquisition, fulfillmate built out a more robust and process driven distribution business. Recognizing the need for an East Coast presence due to distribution demands, fulfillmate opened a second location in South Carolina. But, fulfillmate's growth didn't stop there. With Australian clientele looking to venture into the U.S. market, the company saw an opportunity and opened an operation in Melbourne. The global expansion of warehouse locations presented fulfillmate with the strenuous task of overseeing numerous sites operationally and financially.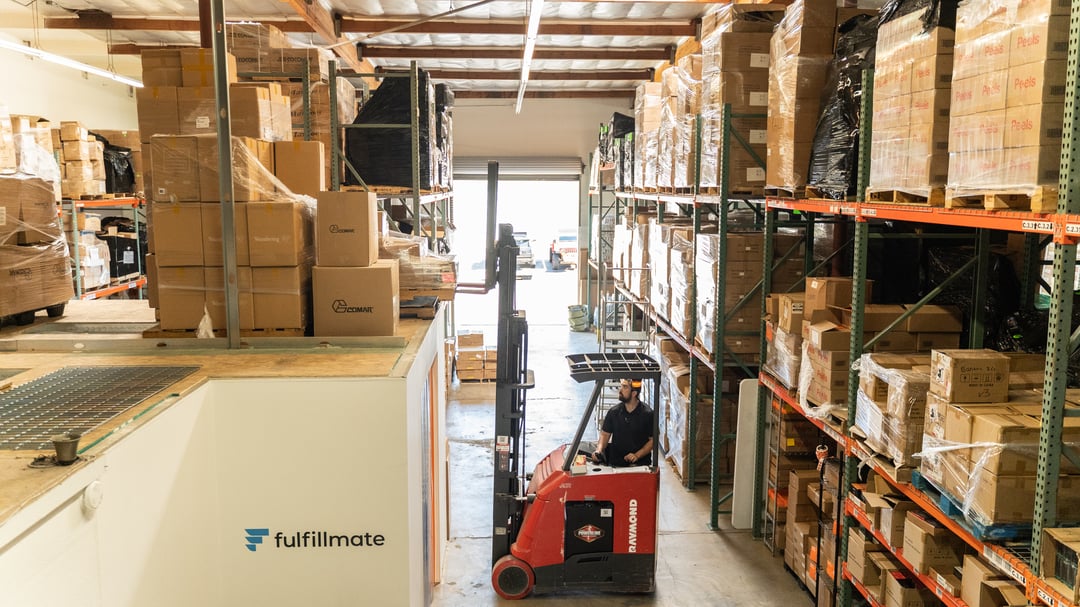 Streamlining Operations and Increasing Efficiency
fulfillmate implemented Extensiv Network Manager's unified platform, creating complete visibility to customers inventory, order, and transaction data across their warehouses in three countries, eliminating duplicate entries and complex integrations. Extensiv also empowers automated, intelligent order routing so fulfillmate can offer multi-facility fulfillment.
The new process streamlined operations and increased efficiency, allowing clients to view and manage their orders in a unified platform, similar to systems that cost millions to implement. Clients can efficiently address queries, manage stock, and split orders. Another significant benefit is that orders only appear in the WMS when ready, unlike before, where many orders would get lost in the system due to various issues.
Using Extensiv, fulfillmate achieved:
Handling surge in order volumes: Before integrating with

Extensiv Network Manager

, fulfillmate.us maintained a consistent operations volume. But post-integration, order volume surged by 10-15 % within months due to the company's newfound ability to offer multi-warehouse management fulfillment. These new efficiencies also led to a significant client switch to fulfillmate from ShipBob and larger 3PLs.
Eliminating stagnant orders: Because fulfillmate's customers can directly manage orders through Extensiv's order management functionality, orders only appear in the WMS when ready and don't stagnate due to required reviews or investigations to determine order status validity. This streamlines operations and increases efficiency as orders are ready for execution when they arrive in the warehouse.
Cutting costs: fulfillmate customers see significant shipping cost reductions. For example, a client cut shipping costs by an estimated 15% by distributing shipping between two locations.
Flexible growth through partner 3PLs: Leveraging Extensiv Network Manager technology, fulfillmate expanded its network to a new Canadian location through a partner 3PL, giving the partner 3PL the same visibility and control as fulfillmate's warehouses. With Extensiv, fufillmate and its 3PL partners can craft specialized partner solutions tailored to individual customer needs, employing cutting-edge technology and in-depth business intelligence for consistent execution across warehouses.
Achieving Visibility & Control: fulfillmate employs a control tower strategy to optimize the supply chain. They funnel orders from shopping carts and EDI into a singular order management system. Their WMS centralizes management of storage, inventory, picking, and dispatching. Their small parcel shipping software directs information to carriers through custom automation rules, guaranteeing streamlined shipping and uniform tracking for all orders.
Expanding Globally
fulfillmate is now poised to support brands in Australia, Europe, and other regions aiming to enter the US market. Using Extensiv, fulfillmate has established visibility and control to optimize supply chain operations and expand geographically. For its customers, this means fulfillmate can fully leverage its unique logistics solutions, promoting growth for budding and established companies.
"By providing a single platform across our sites, Extensiv has made it faster and easier to expand our business and we are not stopping at four sites," Carman continued.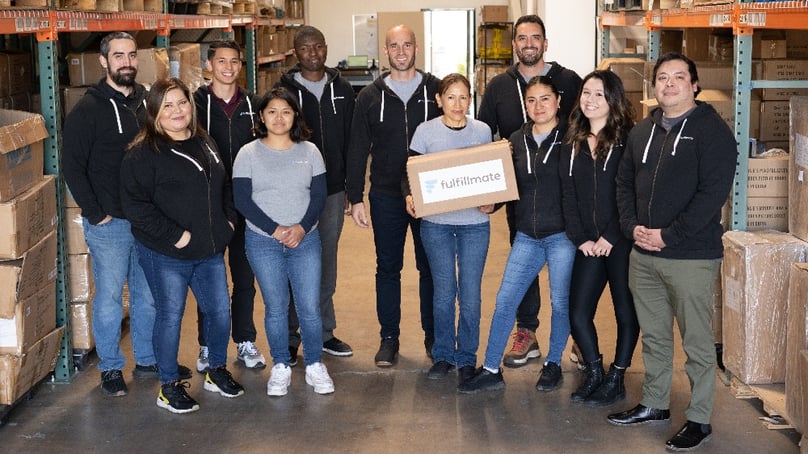 About fulfillmate
fulfillmate is a customer-driven 3PL (third-party logistics) provider that provides fulfillment and distribution services for both business-to-business and direct-to-consumer orders. Discover the power of a logistics partner that delivers fast, flexible results that drive your business further. Visit us at https://fulfillmate.us/
About Extensiv
Extensiv, formerly 3PL Central, is a visionary technology leader focused on creating the future of omnichannel fulfillment. We partner with warehouse professionals and entrepreneurial brands to transform their fulfillment operations in the radically changing world of commerce and consumer expectations. Through our unrivaled network of more than 1,500 connected 3PLs and a suite of integrated, cloud-native warehouse management (WMS), order management (OMS), inventory management (IMS), and integration management software, we enable modern merchants and brands to fulfill demand anywhere with superior flexibility and scale without painful platform migrations as they grow. More than 25,000 logistics professionals and thousands of brands trust Extensiv every day to drive commerce at the pace modern consumers expect. Learn more at www.extensiv.com.