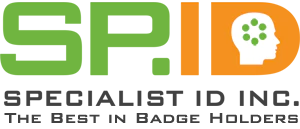 Specialist ID's operational limitations hindered their ability to scale and deliver high-quality customer experiences.
They chose Extensiv to implement a new system that seamlessly integrated with partners, enhanced their international presence, and optimized their warehouse layout and workflows. The partnership resulted in massive efficiency gains and improved fulfillment accuracy during a period of 300% growth in sales.
Challenge
Customer experience and competitive prices differentiate the Specialist ID brand, and both rely on operational excellence and technological prowess. However, as the business grew their operating procedures remained stagnant. Delivering high-quality customer experiences became unattainable when simple tasks such as processing sales tax took their servers 3 weeks. All the time processing and piecing information together from different sources was preventing the business from scaling to their potential.
For every hour you spend automating your warehouse, it'll save easily 10 hours a week depending on your volume. And that's ten hours every week forever. And as you scale it magnifies.
— Patrick Barnhill
Co-Founder and President, Specialist ID
Solution
Patrick Barnhill, Co-Founder and President of Specialist ID, chose Extensiv to solve immediate challenges with seamless integrations to partners that competitors needed to custom build. Upon implementation, the team took the time to configure their warehouse layout and workflows with the new system and easily setup new sales channels to enhance their international presence. With a robust system in place, their technology enabled the business to scale based on their product and story instead of being held back by operational limitations.
Results
The investment in technology came to fruition, realizing 10x efficiency gains by implementing best practices from purchasing decisions to shipping orders out the door. POs are now automatically created and picking products throughout the warehouse is easier than ever with data-driven organization and barcode scanning. The high-quality experience that Specialist ID was founded on now shines brighter than ever, accurately fulfilling 99.96% of orders during a period of 300% growth in sales.
We were just passing over $5 million in gross sales but doing many things the way we did when we were doing $100,000 a year
— Patrick Barnhill
Co-Founder and President, Specialist ID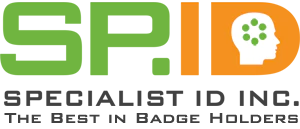 Since its inception in 2001, co-founder and president, Patrick Barnhill, has been leading Specialist ID. The company sells photo ID badge holders and security related accessories. While many like him took advantage of the e-commerce boom, few have had such longevity and success as the brand hit the Inc. 5000 list five years in a row.
Request a Demo
Let us show you what fulfillment should look like
From warehouse shelf to customer doorstep, Extensiv makes your order fulfillment seamless and easy. Total visibility. Total control.

Request a demonstration today.