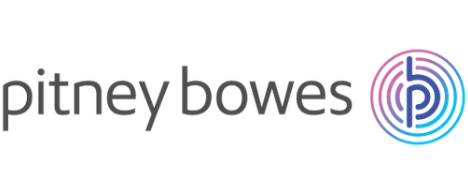 Pitney Bowes
Pitney Bowes Inc. is an American technology company most known for its postage meters and other mailing equipment and services, and with expansions into ecommerce, software, and other technologies.
The Partnership
With Extensiv 3PL Warehouse Manager and Pitney Bowes, you have access to a complete Warehouse Management System designed for 3PLs that connect to Pitney Bowes Designed Delivery™ Services.
Whether it's an outbound shipment to Alberta Canada or a return shipment from Zion, Illinois, Pitney Bowes and Extensiv 3PL Warehouse Manager have you covered. With the Pitney Bowes and Extensiv partnership, 3PLs of all sizes can optimize their shipping operations, better manage their cash flow, and access a cost-effective way to reach customers. Simplify your shipping operations with Extensiv 3PL Warehouse Manager and Pitney Bowes.
Benefits
High-Volume Processing
Efficiently print batches of a thousand or more Pitney Bowes shipping labels. 
Guaranteed Delivery
Pitney Bowes guarantees delivery of Priority Mail and First Class Mail packages.
Designed Delivery
Designed Delivery services enable the ideal blend of speed and cost.
Flexible Funding Options
A wide range of postage payment options allows you to find a solution to match your business needs.
Cross-border Ecommerce Made Easy
Designed Cross-border services are purpose-built for every step of the cross-border journey.
The Best Rates
With Pitney Bowes, 3PLs access lower rates than those from larger carriers for most parcels under 20 lbs.