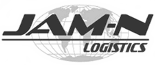 JAM-N LOGISTICS
Providing timely, accurate and reliable services to our clients for over 25 years.
Location(s)

California

Total Fulfillment Centers:

3
Founded Date

1993

Extensiv Partner Date

2005
ABOUT
Our Los Angeles-based facilities are located within just 13 miles of LAX and 14 miles of the Ports of Long Beach and Los Angeles.
In addition to distribution, transportation and fulfillment services, we offer packaging, assembly, quality control, handbag stuffing, shrink wrapping and other value added services making us the only partner you'll need for your product handling requirements. Whether it is 10,000 square feet for bulk storage or a customized 100,000 square foot distribution center, JAM-N is the right choice.
Our satisfied customers range from major corporations to sole proprietors working from their home offices. Regardless of size and scale, each of our partners becomes an immediate priority once their goods arrive at our docks.
We ship to all major retailers on a daily basis: Target, Kohl's, Walmart, Costco, BB&B, know who we are and come and go from our facilities on a daily basis. We understand and follow their strict compliance requirements, so you can rest easy when JAM-N is your partner.
Our high level service is accommodated by our, JOI/JAM-N Online Inventory System, which allows you to remain informed and up to speed on inventory levels, turns reports, order transactions and billing detail, from any web browser in world.
Ecommerce Services
Additional Services
Prefered Regions