FREE WHITE PAPER
Warehouse Management Solutions: On-Premises vs. Cloud-Based, Which Is Right for You?
Investing in a warehouse management system (WMS) is one of the biggest decisions an organization can make. Because a WMS is used to run all day-to-day operations of the warehouse, you'll want to make sure that the type you choose is compatible with your business in order to experience optimum growth and efficiency.

The first step you need to make in choosing a WMS software provider is to decide whether you want an on-premises or cloud-based system. But what are the key differences between the two?
Read the white paper to learn what you need to know about choosing an on-premises or a cloud-based WMS, including:
The differences between on-premises and cloud-based WMS




The pros and cons of each

How to choose a WMS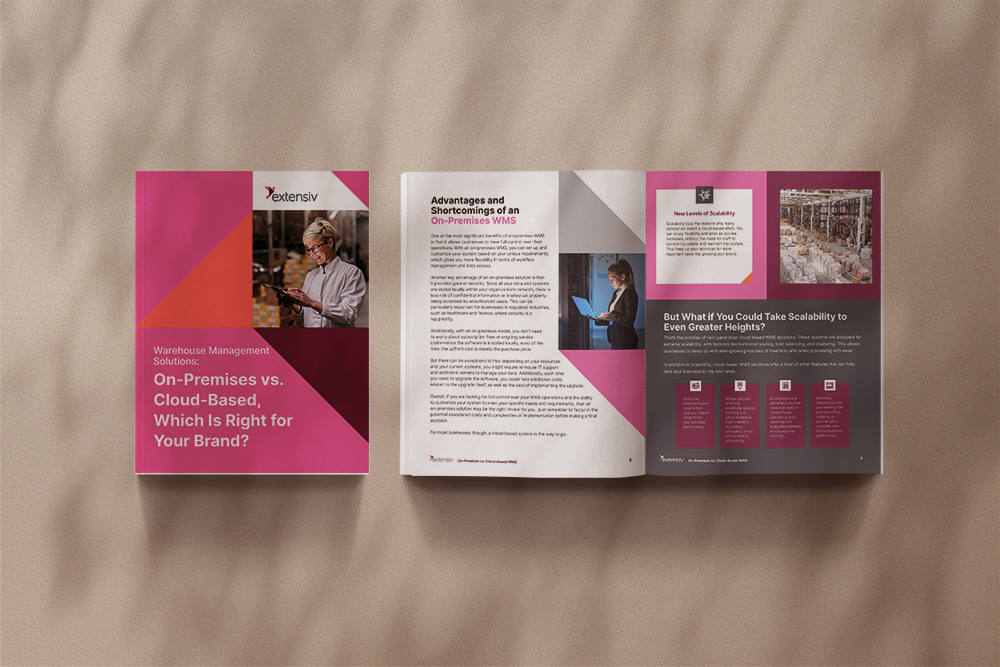 10+ pages of detailed descriptions of on-premises and cloud-based WMS software and helpful tips for how to get the most out of your software investment