WEBINAR: ON-DEMAND
Importance of Advertising Automation & Inventory Management
Amazon FBA Automation is something new and exciting for Amazon sellers. The ability to automate your business is a truly exciting prospect for business owners who are struggling to manage all aspects of their business, so they seek Amazon automation services. However, there are many questions among Amazon sellers that need to be answered - such as what are the benefits of Amazon PPC Automation, why should I consider automated inventory management systems, which is the best Amazon PPC & Inventory Automation software?.

In this video, SellerApp, and Skubana, two of the best Amazon Automation companies, are joining hands to bring you this video where we answer your questions! Learn why automated inventory management systems and automated Amazon PPC are really beneficial for your business!
Frequently Asked Questions (FAQs):
Discussion topics include:
🔸How does PPC Automation benefit the Seller?





The biggest advantage of advertising automation is that, regardless of the size of your Amazon business, you will see a measurable increase in your RoAS and cash flow, which subsequently helps you scale your business further. Having a profitable ACoS is crucial for Amazon sellers. With the help of automation, you can maintain a profitable ACoS by avoiding high bidding on low converting keywords and moving keywords to negative.

🔸How does Inventory Automation benefit the Seller?





An automated inventory system can be used to perform a variety of vital business operations for a retailer and D2C business, including automating replenishment and purchase orders, automated delivery of customer orders, assigning fulfillment operations, inventory tracking across warehouses, syncing order and inventory data from every sales channel, multi-channel inventory management.
About the Expert Guests:
Alex McVarish
Solutions Engineer
Skubana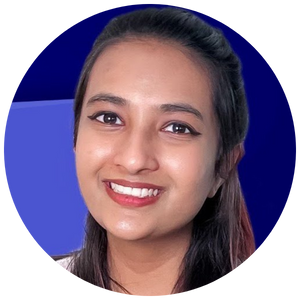 Riya Mittal
Product Evangelist
Sellerapp