WEBINAR: ON-DEMAND
3PL Central Webinar: Optimizing EDI Workflows
AVOID PENALTIES FOR NON-COMPLIANCE
Being retailer-compliant is very important for today's third-party logistics warehouses looking to grow their businesses and be more competitive. For many 3PLs that means using EDI workflows to optimize processes and standardize the way they communicate and transfer data to their business partners.
Discussion topics include:
The evolution of EDI
How drop-shipping, DC fulfillment, and ship-to-store work
Why EDI is so important for 3PLs
EDI best practices
Questions to ask customers for custom EDI
Using EDI isn't just for the big players anymore. It is an industry staple for the entire supply chain network and especially for 3PLs who function as the centralized location to capture and exchange important data.
About the Expert Guests: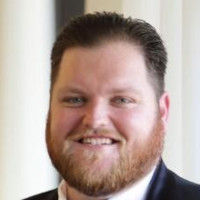 Bill Fredericks
Manager, Integration Services
3PL Central