WEBINAR: ON-DEMAND
3PL Webinar: Increase Throughput with Efficient Picking Strategies​
Optimizing picking strategies for your 3PL warehouse not only increases efficiency but also helps deliver on customer expectations – which is essential to running a successful fulfillment business. In this webinar, learn about three common efficiency challenges and how you can improve throughput by implementing best practices for picking.
Register today to receive the on-demand webinar.
INCREASE EFFICIENCY CUSTOMER SATISFACTION
In this webinar, you will learn how to:
Optimize warehouse layouts to increase throughput
Implement picking best practices to improve your bottom line
Meet customer service level agreements (SLAs) to successfully scale your business



Don't miss this opportunity to learn more about picking types and the benefits to your warehouse, paperless workflows, and how to offer your customers visibility into order status.
About the Expert Guests: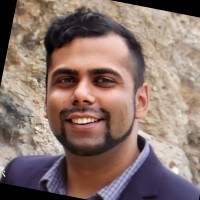 Alnoor Bhamani
Solutions Engineer
3PL Central