Workflows are essential to any companies' process because they help to ensure that every task is completed properly and promptly. But with so many different systems in place, a work order management system is essential for your business.
Today we're breaking down everything you need to ensure that you can understand the benefits and importance of using Extensiv Warehouse Manager for your company's work order management system.
Understanding Workflow and Work Order Management
There are roughly six steps to the work order management process that help to ensure everything gets done on time and is up to quality standards.
Task identification

Creating a work order

Approving a work order

Assign the task to a worker

Close the work order when it's completed

Review the work order
This process repeats and moves throughout the company as different tasks are identified and completed.
A work order management system helps automate this process by taking all of the steps and putting them into one place where they are easily monitored to know the work order status. Assigning and completing these tasks will always be easier when everything is obvious and in front of each employee.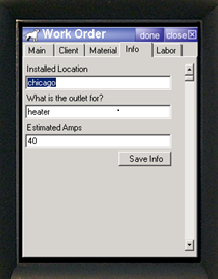 1) Task Identification: What Needs to be Done
For a company to be successful, everyone must know their tasks and how they fit into the big picture.
When a task is identified, no matter what it might be, your team will first input that task into theExtensiv Warehouse Manager. You must move that issue to the next step ASAP whenever a need arises.
2) Creating a Work Order: Inputting the Info Into topShelf
Now that the task has been identified, the next step is to create a work order. This is where you'll put all of the pertinent information about the task at hand. As much information as possible will need to be included in the work order form.
3) Approving a Work Order: Ensuring the Proper Information Is Available
Someone in management will need to review the order and ensure that all information is correct in order to approve the work order.
This step is essential because it also allows for questions about the task and clarification before assigning it to a worker.
4) Assign the Task to a Worker: Find the Right Department for the Job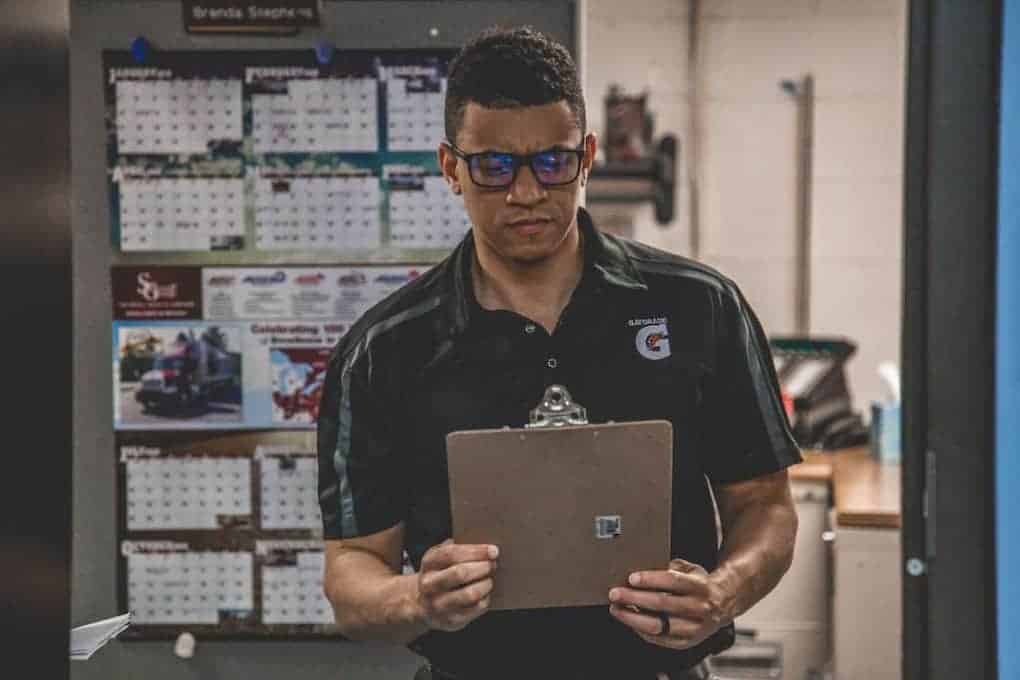 After approving the work order, it's time to assign it to a worker. The best way to do this is by finding the department that is most suited for the task at hand.
This helps ensure that the worker is familiar with the task and has the proper resources available.
5) Close the Work Order When it's Completed: Keep Track of the Progress
The work order isn't complete until it's closed. This is another step where Extensiv Warehouse Manager moves that work order from in-progress to review. The employee completing the work order will need to track all key progress within this goal before the work order can be officially closed.
6) Review the Work Order: Management Reviews Progress
The final stage of the work order management process is to review the work order. This is where they'll get a detailed overview of what was completed and what still needs to be done.

5 Benefits of Implementing a Good Work Order System
There are many benefits for being strategic and implementing an appropriate work order system for your company, but the most important is improved efficiency and clear processes.
1) Increased Efficiency
When everyone understands their role and what is expected, the work order management process will flow much more smoothly. This improved efficiency will save your company time and money.
Using a tool like Extensiv Warehouse Manager helps increase efficiency even further because work orders can be sent or transferred digitally instead of pen and paper.
2) Improved Accuracy
With all of the steps in one place, work orders will be easier to approve, assign, and complete. This also means that there will be fewer mistakes made along the way.
A clear checklist is a great way to help keep your team on task and ensure that every step in your process is covered before completing a task.
3) Easier Communication
A work order management system will help to improve communication within your company. With all of the steps in one place, it will be easier for everyone to stay on track.
Extensiv Warehouse Manager gives you everything in one place; why settle for anything less? Making things easier on your employees will be critical to increased productivity and profitability.
4) More Time for Planning
With accurate data in front of you, it will be easier to plan future work, keeping everything scheduled, on a shared calendar, and with a straightforward workflow process.
Your employees deserve the time to schedule out their work. Help give it to them by implementing a valuable system.
5) Improved Morale
When employees feel like they are a part of a well-run and organized machine, their morale will improve. This will lead to a more productive and positive work environment with less turnover and more employees recruiting for you.
Contact Extensiv Warehouse Manager Today for a Free Demo
There aren't very many software companies that will give you a customized free demo or offer 24/7 customer service from real humans familiar with our product. But Extensiv Warehouse Manager does!
If you want the best in warehouse management, inventory management, and everything that goes with it, chooseExtensiv Warehouse Manager.
Contact us today for your free demo!