This article was contributed by John Edmonds of Freightos, the online freight marketplace. Freightos' online freight rate marketplace instantly provides live quotes from leading freight forwarders for you to compare and select. Sign up and get $50 dollars off your first international shipping of over $500.
Technology has changed our lives. Extensiv makes online inventory a breeze, much like Amazon makes, well, everything about buying a breeze. In 2016, this has permeated every aspect of our lives, from our Starbucks app to Netflix, Uber and Airbnb.
Except freight. If you import goods, you know that working with old-school freight companies can be a headache. An expensive headache.
At Freightos, we're all about making booking and managing imports freight easier with our online marketplace. But it's not just about the technology. Ready for some serious advice from freight experts to save time, hassle, and cost? Here are five ways to make freight work better for you.
1. Reduce Packaging Costs
Think inside the box. Getting packaging right will slash costs.
There isn't much space in a plane's hold, so space drives air freight costs more than weight. The main game here is to reduce gaps between your packaged products, the carton, and other cartons. Pallets are not a good idea and pack lightweight cartons together when possible. Is the packaging your supplier is recommending the smallest box possible? Use an online dimensional weight calculator to see how much extra you may be paying. Then you'll know whether you should be insisting on a smaller box.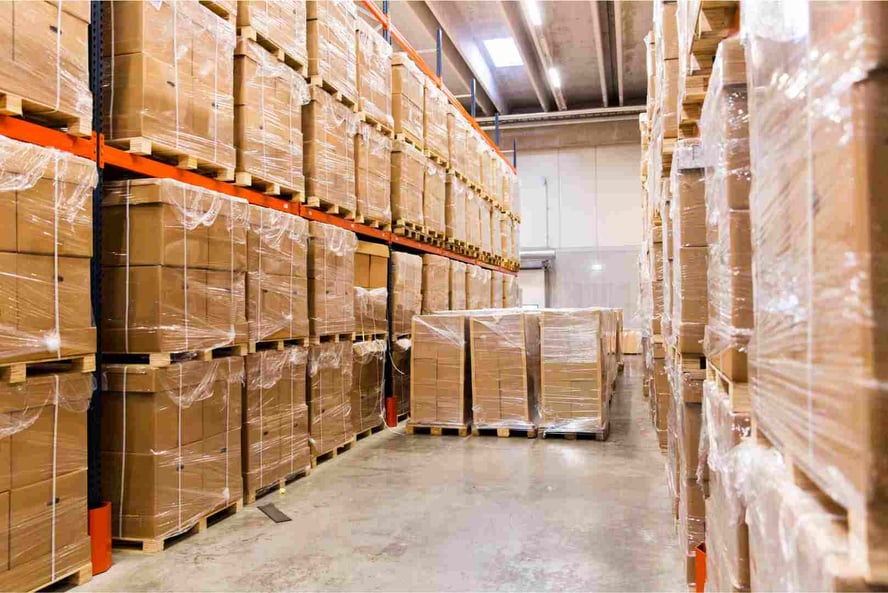 Cargo ships have a lot more space so weight drives ocean freight costs more than volume. Packaging adds to weight, and so it is a factor in ocean freight costs, but not to the same extent as air freight. Perhaps the best tip here is to stick with standard sized boxes that fit nicely on pallets (and also let shipments smoothly move from factory floors to ships).
On the other hand, it may pay to change the standard packaging that your product comes in. Over-packaging will blow out freight costs, and is likely worth the chance of a marginal increase in damages. Your supplier may not be comfortable. It's much harder to change this than cardboard box packaging. And you may not be comfortable – we all know that impressive packaging helps sells those products, right? You really have to be an expert to work out how to pack products closely, use packaging sparingly without compromising safety, and still have your products screaming "buy me".
PROTIP: So, talk to an expert! Contact a packaging company near you to get creative ideas that will look great, protect your stock, and keep freight costs down.
2. The Wrong Mode Can Be Costly
There's a reason why 90% of global exports are shipped by sea – you'll get more value for money. A $195 ocean shipment can cost $1,000 by air.
On the other hand, air freight is faster, safer and more reliable than ocean. Ever heard of goods being held up in air, or at the airport?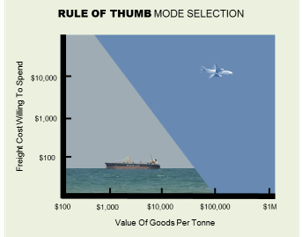 That's it in a nutshell, but there can be more to it. Are you shipping hazardous materials? Are you conscious of your carbon footprint? Do you know that there is a third option – Expedited LCL? Some forwarders are now providing express ocean services with guaranteed delivery days, that are close to matching air transit times. Check out this article if you want to know about these three aspects of selecting the right mode.
PROTIP: Air freight is best used when the cost of shipping is less than 15-20% of the value of the goods.
3. Cut Customs Costs
Working with Customs can be like The Hunger Games – it's hard to know the rules, and getting it wrong can be costly (in this case with penalties, fees and/or delays). So even for an avid do-it-yourselfer, let a forwarder or customs broker take control. But there are some exceptions where you should take control to cut costs.
Customs Bonds
You need a bond if you are importing into the US. Knowing your options can save a lot of money. You can either:
Get a single-entry bond that only applies for one shipment, and usually costs 0.5% of the value of your goods, with a minimum charge of $50. You will also need to buy an ISF bond (which covers potential checking by other government agencies).

Purchase a continuous bond, which is valid for one full year, and costs a flat fee of $500, regardless of how many shipments you have.
PROTIP: If you are importing more than 5 times a year, you are saving money by buying an annual customs bond.
Submission documents
Get your forwarder to immediately send you the three documents that they submit to Customs (the Commercial Invoice, Certificate of Origin and the Bill of Lading). Then carefully check that the information perfectly squares up. Customs may well apply penalties for any errors if they are not corrected soon after submission.
4. Shop Around For Freight Quotes
It's useful working with two or more forwarders. Maybe they have different strengths, say in particular trade lanes. Maybe it changes each shipment, one forwarder can better consolidate in a container, or the ship is leaving port sooner. Or maybe it takes a while before either gets back to you with a freight quote request.
But being a smaller shipper usually makes it a struggle to build a relationship with even one forwarder. Sometimes, even getting them to respond to freight quote requests can be deflating.
PROTIP: When it comes to comparing and booking international freight quotes, the Freightos marketplace – an "Expedia for freight" – now makes it a cinch to instantly compare freight quotes from multiple forwarders. If having respected forwarders instantly competing for your business,sounds like simpler freight for you, then it's definitely time to check out Freightos' international freight rate marketplace.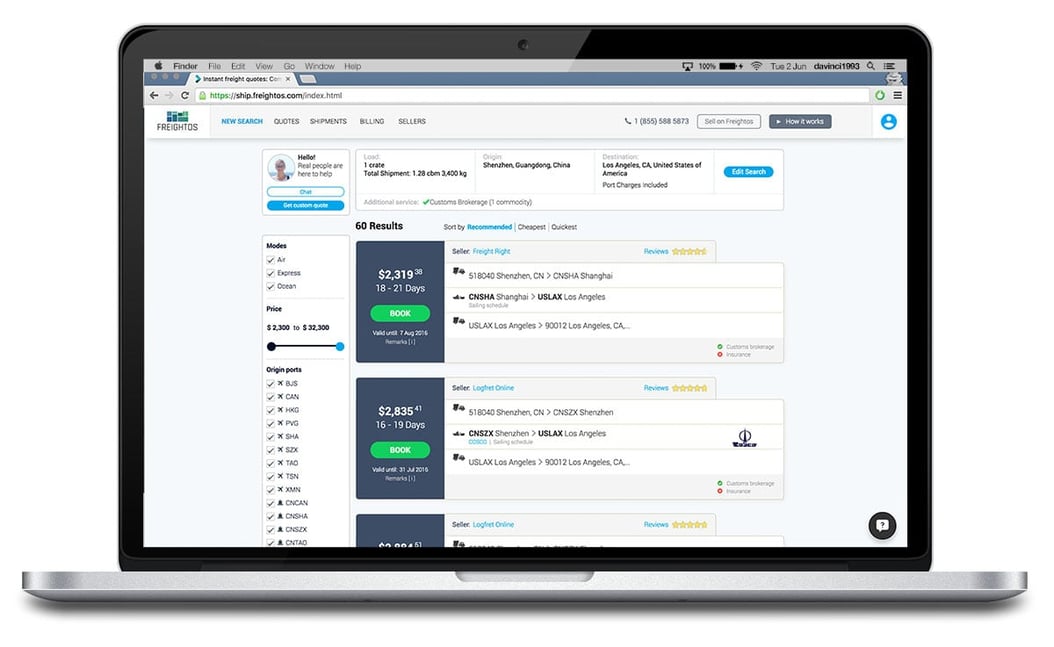 Even if you don't use Freightos, make sure to call a couple of forwarders, get some of their client's names to make sure they're not fly-by-night organizations, and compare their offerings. We've found that prices can diverge by well over 100% on different shipping lanes.
5. Cut Destination Delivery Costs
It's quite common for Chinese suppliers to offer sellers the price of shipping from their warehouses to the destination port. It seems cheap, even when local trucking is added on top. But that doesn't account for certain port handling fees and customs obligations. Do some due diligence, compare freight companies, ask specifically for port-to-door or door-to-door, depending on where you're shipping from request different types of quotes, and look at the fine-print to see what's included before choosing what best works best for you.
Freight can be daunting. With the right information at hand, like these freight savings tips, you can rest assured, and let your forwarder do the rest.
Want to write a guest post for the Extensiv blog? Email rtrindade@extensiv.com