We had the opportunity to attend the PARCEL Forum in Chicago that was held on October 10–12th at the Hyatt Regency Hotel and Conference Center. PARCEL Forum is the "go-to" event for shippers and their logistics partners to learn how to better streamline both their warehousing operations and delivery models to remain competitive in this evolving landscape.
Here is the inside scoop from Extensiv's attendees: Brandon Burns, Director, Business Development; Daniel Camarena, Sales Development Representative; Brian Davis, Sales Development Representative; Ryan McPhee, Product Manager; and Olivia Tedesco, Marketing Manager.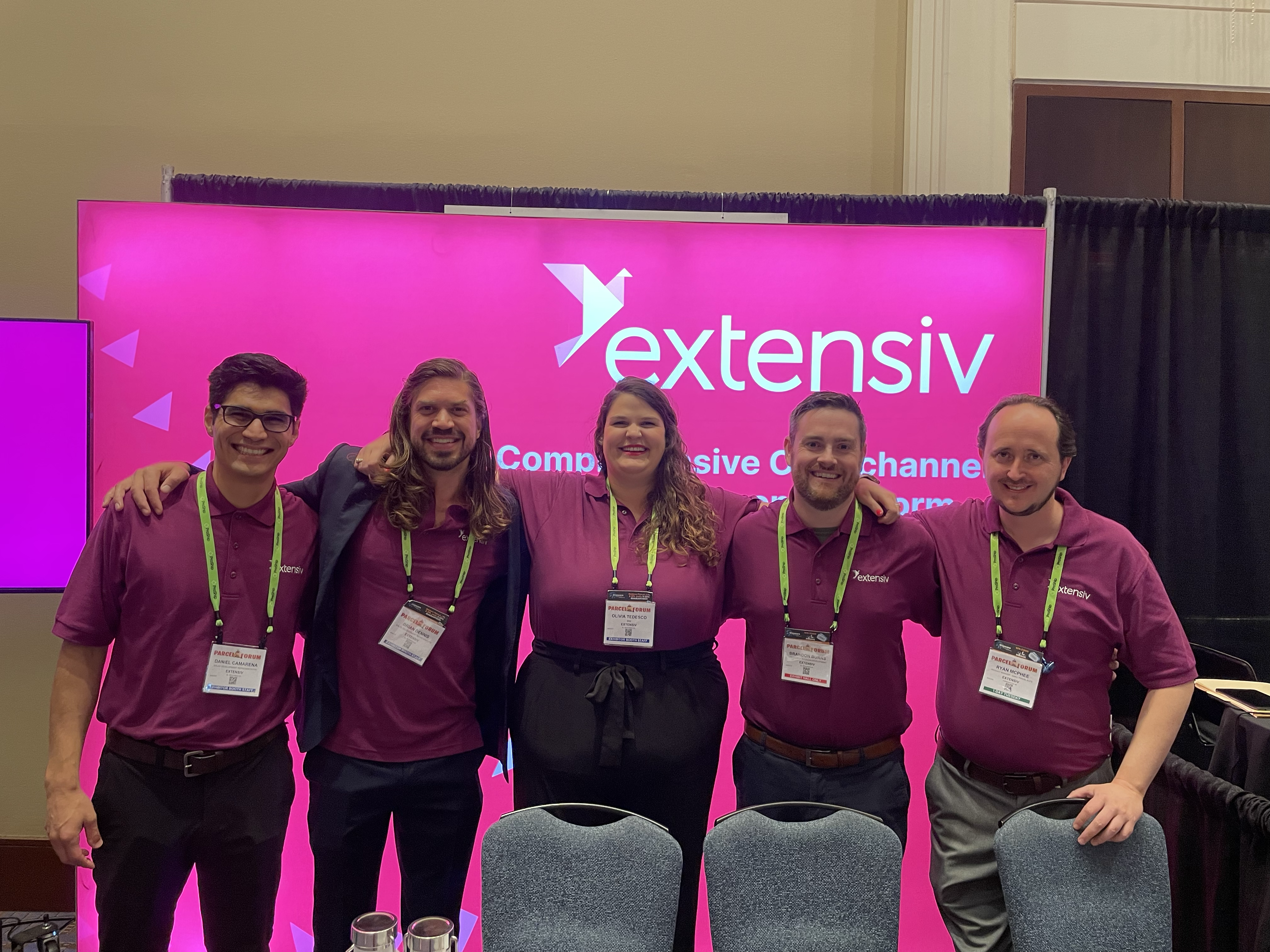 Brandon Burns, Director, Business Development
I last attended the PARCEL Forum in 2019 and it seemed like there were at least twice as many attendees this year. I think this is analogous to the growth the parcel shipping industry has seen in that timeframe.   
Also apparent was the disruption that is happening across the industry. New names in software, final mile delivery, hardware, and more were present alongside traditional powerhouses such as Pitney Bowes. It's clear that shippers across the industry are looking to enhance their parcel shipping capabilities and the market is responding with a variety of offerings. 
It will be exciting to see which companies establish themselves as leaders and help the industry's continued drive to same-day, fully automated shipping.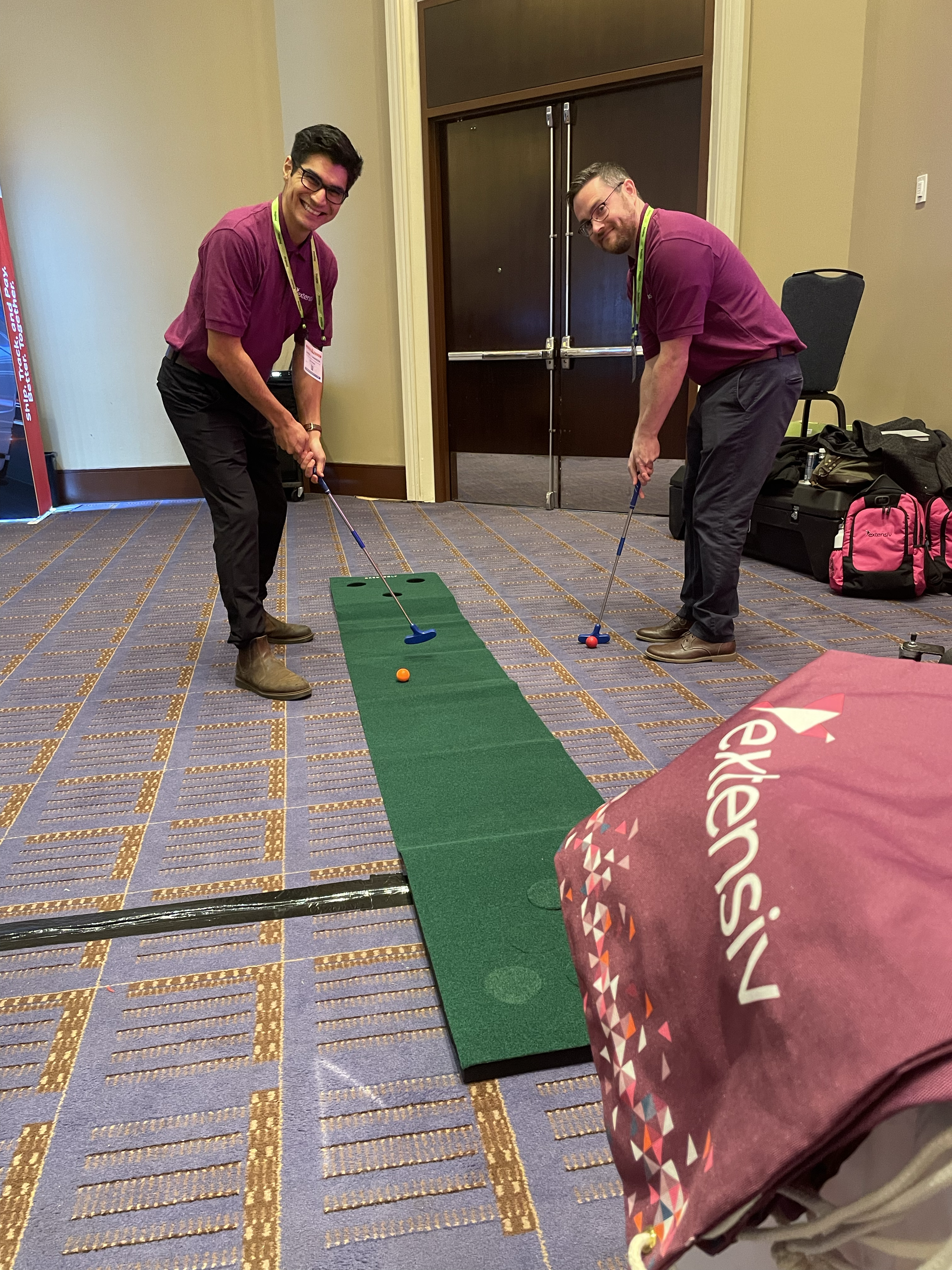 Daniel Camarena, Sales Development Representative
I was honored to represent Extensiv and spread awareness of our single source of truth software that seamlessly connects to various technologies without needing to log in to multiple platforms or perform draining manual tasks. Specifically at this forum I was able to focus on the Extensiv Small PARCEL API that lists carriers and compares shipping rates within the WMS.
 It was a great opportunity to connect with warehouse owners and small parcel strategic partners. The forum highlighted the role of technology in today's logistics industry and, more importantly, the need for these technologies to work together for the sake of the user and entire supply chain. 
Many of the exhibitors I met claimed to save their customers' time and money in one or more aspects of their business. However, without the right tools to connect with other aspects of their operation, they end up inevitably creating a bottleneck. Modern warehouses must ensure that the systems they choose not only serve their intended purpose but can easily transfer data to various parts of their business both now and into the future. Every exhibitor I spoke with was keenly aware of this. In that way, there was little tension of competition but an overwhelming agreement of partnership since we all work for the benefit of the warehouse and supply chain. 
Attendees were very eager to connect with exhibitors since they understood the benefit of technology to "future-proof" their businesses. Data gathering is essential in analyzing a warehouse's operations to ensure no revenue is slipping through the cracks. Yet, building the tools for such data tracking requires extensive resources that ultimately take away focus from the warehouse's main operations. 
The warehouses with best practices consist of various technologies doing "what they do best" for the ultimate benefit of the supply chain. PARCEL Forum was a great gathering point of small parcel technologies for warehousing professionals to efficiently determine what is best for the future of their business.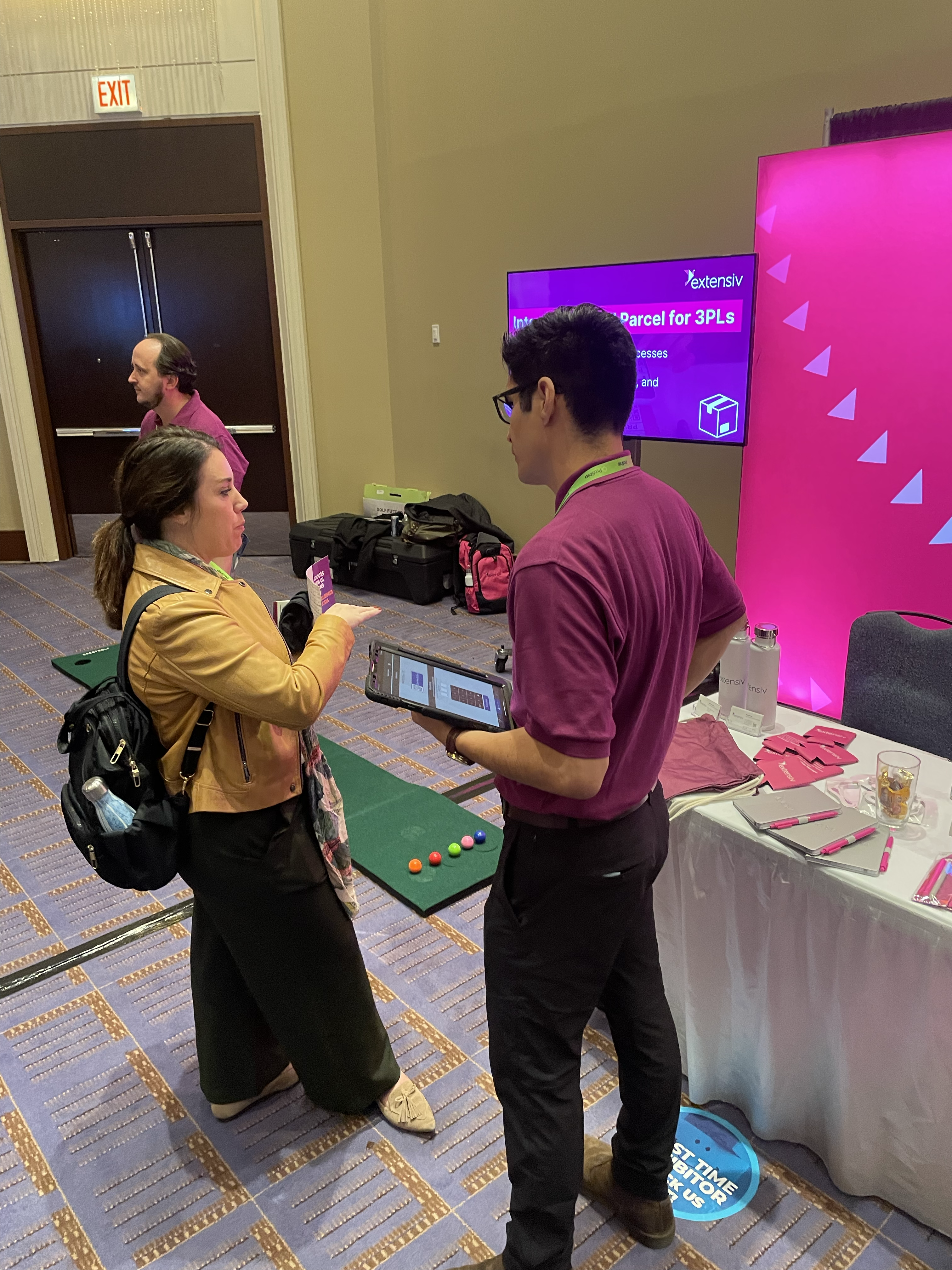 Brian Dennis, Sales Development Representative
There is no better way to gain insights into industry trends, discover new technologies, and create relationships with partners and customers than by attending conventions like the PARCEL Forum. This year's event was replete with presentations from thought leaders representing all facets of the logistics industry. There were also breakout Q&A sessions where we could exchange ideas and share observations on what we were seeing from first to last mile in the supply chain. 
Obviously, many discussions centered on how COVID has completely changed supply chains and how businesses are reacting to those changes. However, the most exciting thing is to see the ways that we are using technology to solve all of these problems. 
I am always surprised to discover new problems that I never knew existed in the logistics space, and equally blown away by the creative ways companies are solving those problems. It is certainly the most interesting time to be working in this space and I look forward to attending the PARCEL Forum again in 2023!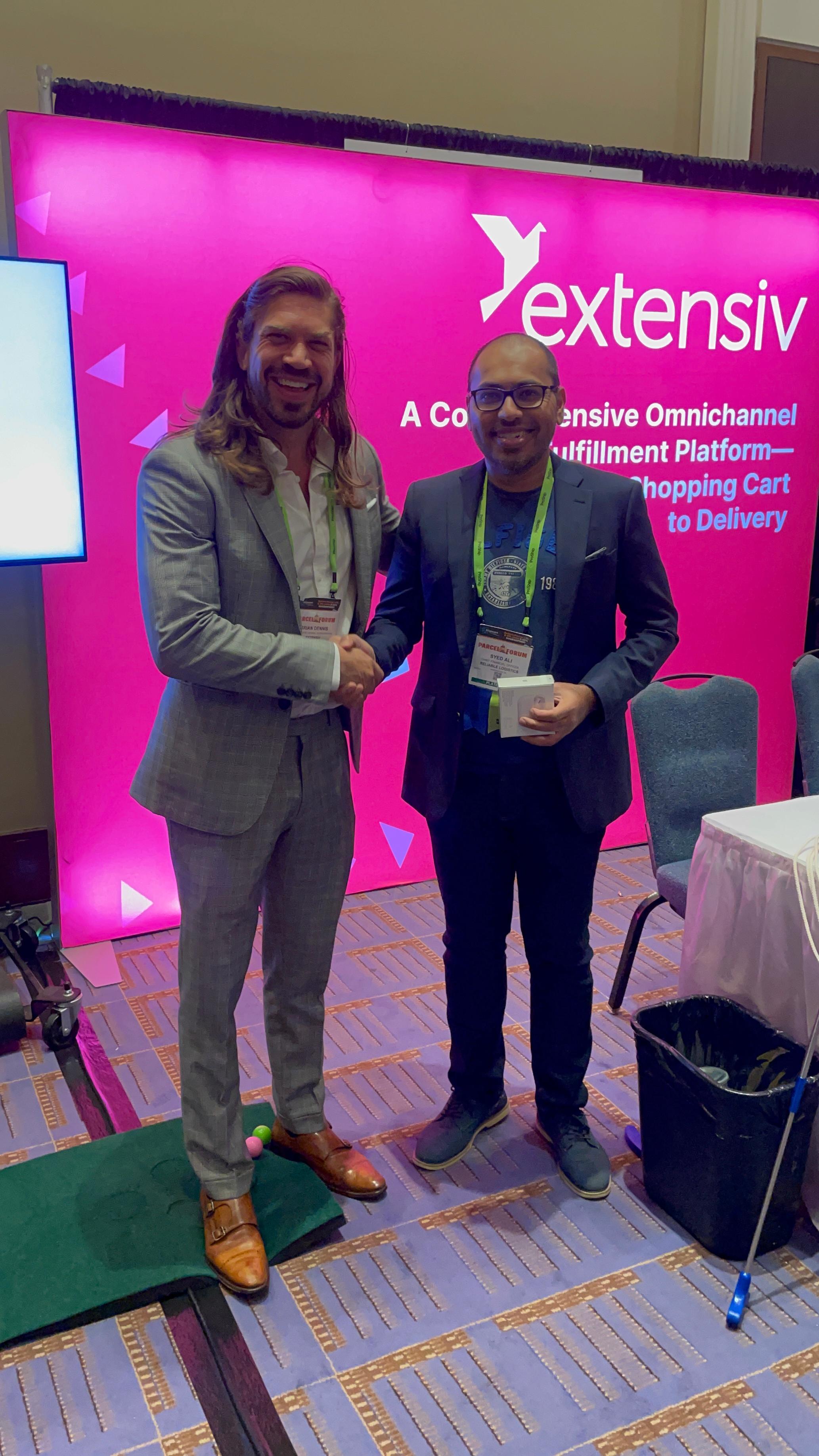 Ryan McPhee, Product Manager
 My experience at PARCEL Forum was fantastic. They did a tremendous job with the organization of the entire conference. I really liked how they separated information sessions in the morning from the networking on the floor in the afternoon.  This gave me the ability to focus on specific things I wanted to learn, and then having the ability to check out all the great companies in attendance.   
For me, the biggest takeaway was that everyone is a little cautious about the current volatility in the shipping world. Is there over-capacity in the market for peak season?  The consensus is "yes, there is over capacity," but there is not a consensus on what that will impact. There was also discussion around GRI (General Rate Increase, an increase in ocean freight rates imposed by shipping lines) for the big carriers and consolidation in the regional carrier market space.  
 Additionally, there is a lot of major technological disruption coming to this industry.  Drones, autonomous vehicles, and AI-driven intelligence were all discussed. It's exciting to see a lot of the technology I've been reading about having practical and real-life case studies. As a product guy I am always looking towards the future, and I have gained a lot of good insights at the show that confirmed and widened my knowledge of the coming changes in the future.    
I would say that the session on creative fulfillment from Green Mountain Technology was the best one for me. The Green Mountain team talked about some of the industry leaders such as Walmart and Kroger and how they are pioneering the future of warehousing. The session covered a wide spectrum of future technology such as drone delivery, voice-driven warehousing, high density goods to person (GTP) and a whole bunch more.  
After attending the conference, I'd have to say that my advice for brands and 3PLs is to keep an eye on regional carriers. There was a lot of buzz around the merger of LaserShip and OnTrac, and generally, a lot of positive excitement for the regional market.  
For 3PLs and brands I think evaluating your carrier mix is tremendously important, especially with the forecasted price and rate increases coming in 2023.  As our customers move past peak season, I think one of the key themes we are going to see in 2023 is evaluation of new carrier partners, and I think the regional players are going to have a really strong play in this area.  
Olivia Tedesco, Marketing Manager
I really enjoyed my time at PARCEL Forum this year. I was able to network with others in the industry and finally put faces to names that I have been working with for quite some time now!
As a marketing professional, one of my favorite parts about trade shows is to go around and see what other companies are doing at their booths. There were basketball games, popcorn stations, and even some old-fashioned arcade games! I saw several booths that had packing and taping stations. PARCEL Forum was incredibly informative and insightful for industry trends.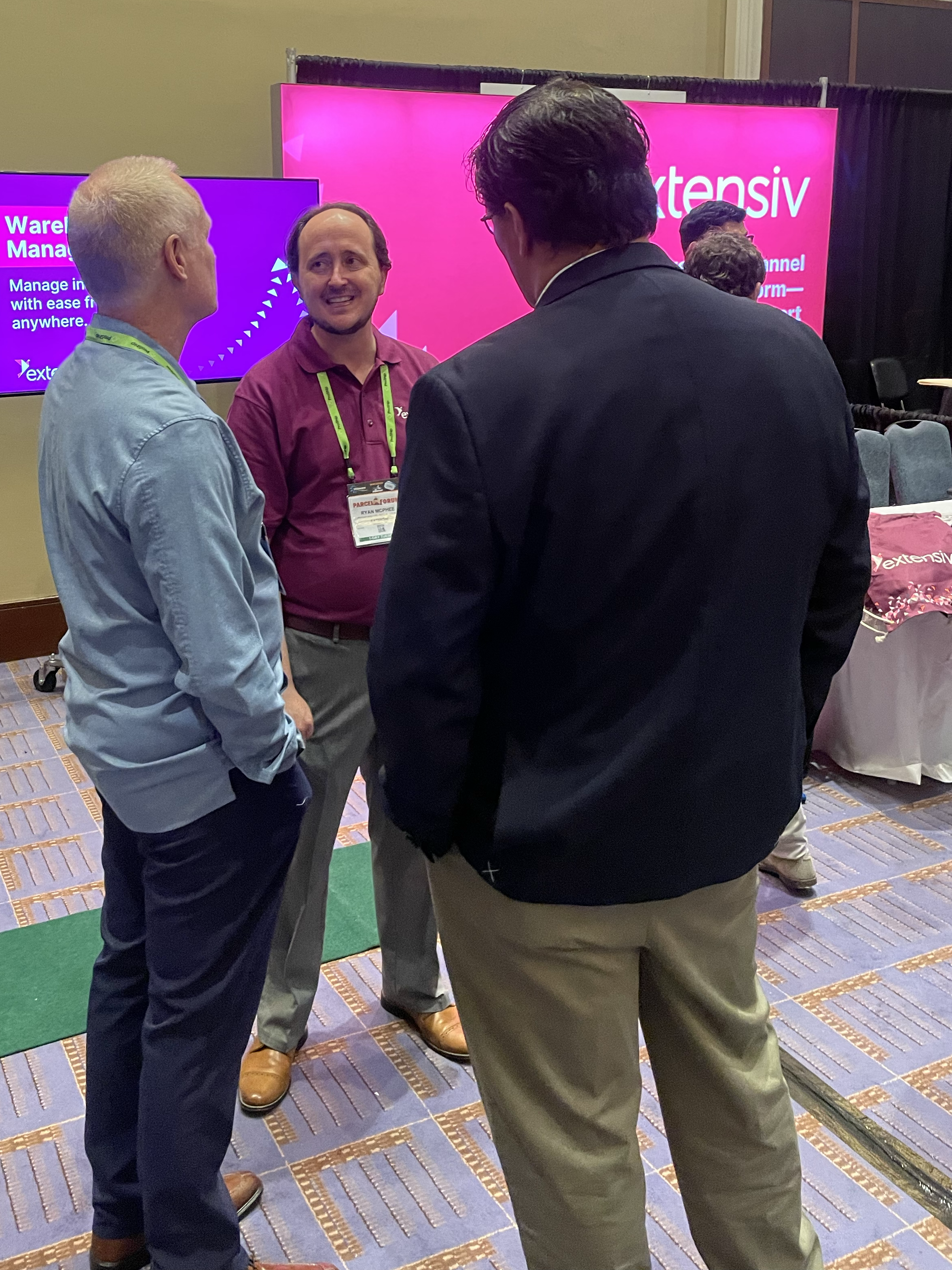 Visit Extensiv's Market Insights for weekly updates on order volume trends that matter to brands.