2017 has seen a lot of eCommerce consolidation. Standing out on the web and owning your niche are more important than ever, especially for B2C retail websites. Customers will stick with you as long as you provide value and speak to their values.
However, if a customer's online experience starts to slip, or a competitor's site surges ahead, shoppers will leave. And they probably won't be coming back. Ever. (unless they unearth a cart-crushing coupon code!)
So, how do you stay ahead of the competition and keep your customers loyal to your eCommerce site and brand? Here are 3 keys to surviving and thriving in the modern eCommerce jungle.
Analyze Customer Behavior -> Improve Customer Experience
Integrate and Automate
Mobile First...and Second.
1a. Analyze Customer Behavior
You need to know everything about how your current customers are using your site. What promotions are capturing their attention? Are they navigating or searching first? Where are they abandoning carts? What content are they reading? What are they ignoring, and where on the page do they start tuning out? What content is distracting, what is easing users towards purchase, making them laugh, cry, buy……..you get the picture.
Once you gather and analyze enough data, an objective view emerges around what is working and what isn't. This holistic view is important, as are the details that make it up. Fortunately, there are lots of tools that can help capture the details needed to improve customer experience.
Google Analytics (GA): The granddaddy of them all, GA is an amazing resource and tool to analyze and improve your eCommerce site. Unfortunately, it doesn't set itself up, and many businesses fail to take advantage of even a small portion of the feature set GA has to offer. The documentation is robust, and it takes time and know-how to properly set-up goals and track visitors.
If you don't have the in-house expertise, it doesn't take long for an expert to setup, start generating useful reports, and teach you how to use it. It is amazing that GA is still free (arguable point, you are trading your info for Google's oversight); paying someone to optimize your GA is a worthwhile investment.
As you are looking for an expert, an easy win is to start tracking specific pages where shoppers abandon conversion. Improve these pages and immediately increase revenue.
Heat-mapping Tools: Generally, there are 3 reasons users linger on a page. 1) They are super engaged with the content 2) They are really confused 3) They are Tinder swiping on their phone while browsing the web. Usually, it's confusion.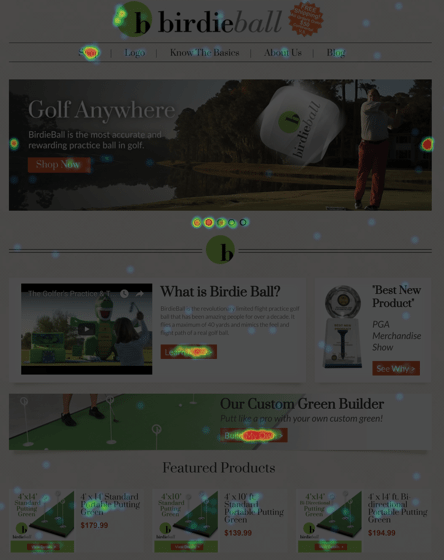 With heat-mapping tools, you can understand where users are getting lost. Mouse tracking shows the content that is attracting users, or if they are hovering over an element for a while to decide whether or not to click.
Scroll maps show where users stop scrolling. Sometimes, this is right before featured products or promotions. This kind of data can help you decide where to place important content.
Form tracking can be useful to understand the fields that require too much thought from a user. We've seen configurable products with too many options. The user gets frustrated or confused, and doesn't complete the process. Simplifying forms often results in more submissions and/or conversion.
There are lots of heat-mapping tools out there, we recommend VWO and CrazyEgg as good places to start.
Virtual Recording: A snippet of JS can go a long way to capture and understand the entire user journey on your site. When this code is installed, you can see exactly what a user is doing as they move through your site. Every mouse movement and click is tracked and recorded, giving you a group of in-depth case studies to analyze.
Virtual Recording is the next best thing to an in-person focus group, and a great way to get a holistic view of how users are interacting with your site. We use jaco for our virtual recording.
1b. Improve Customer Experience
Once you have the data, it is your responsibility to use it wisely! This doesn't mean you scrap your navigation because too many users aren't clicking on the "Deals" icon. It means you change "Deals" to "Promotions" and see if users still hover for as long or if they click more quickly. Or you change the background image and test. Or the font weight. And test.
The real beauty of these tools is they allow for constant testing. Every small change can be measured through heat mapping and virtual recording. You can then leverage GA to A/B entire landing pages and work towards slowly and steadily optimizing the funnel.
Constant testing and optimizing is necessary to see what your customers respond best to. Small, incremental changes to your site add up to big changes to the bottom line.
2. Integrate and Automate
How many spreadsheets are you updating manually using excel inventory management? Be honest, the first step is admitting you have a problem.
Often times when businesses come to us for integration help, they have an army of administrators updating order and inventory spreadsheets, customer spreadsheets and product spreadsheets. Not to mention the team dedicated to manually updating CMS pages and product data on the eCommerce site itself.
This madness needs to stop! Data entry bogs down businesses and stifles growth - an organization can only grow as quickly as the data entry team can type. Not to mention the pain and suffering caused by human entry errors. Luckily, solutions exist!
Typically a retail business is running several disparate systems such as ERPs, OMSs, PIMs, CDNs, CRMs and other acronym laden backend tools. In addition, systems augmenting front end processes like email newsletters, reviews, shipping rates, payment processing, tax rates, etc. are providing customers with information and services.
When all of these are functioning independently, things can get messy quickly. Reporting is a nightmare, and redundancies abound. However, when these services are integrated, the process smooths out. Like a fully functional organism, all parts need to be operating at capacity and communicating with one another for optimal performance.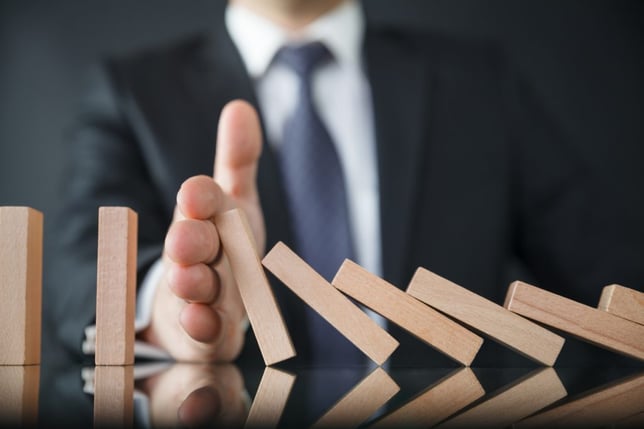 Brain: Enterprise Resource Management (ERP) system.
Examples: NetSuite, SAP
Function: Source of truth, central hub where all business operations are stored and processed.
Heart: Customer Relationship Management (CRM) system.
Examples: Salesforce, MS Dynamics
Function: Customer Information and relationship cultivation. Customers are at the heart of all businesses.
Digestive System: Order Management System (OMS)
Examples: Magento MOM, NetSuite
Function: Processing and tracking orders, especially useful with 'pick-up-in-store' functionality
Circulatory System: Email, Reviews, Chat
Examples: Bronto, Yotpo
Function: Lifeblood of your online business, feeding the heart through automated customer support and hypercare
Nervous System: API Integrations
Examples: Custom, Connectors like FarApp
Function: When synced, all systems connect and respond in concert, allowing for efficient communication and response
Immune System: Testing and Optimization
Examples: See above
Function: Constant monitoring, testing and fixing bugs makes for a healthy site
Skin: Ecommerce Site
Examples: Shopify, Magento, or BigCommerce website
Function: Provides a container for all the systems, customization provides a unique look and feel.
Automated processes and integrations are the function of the nervous system. Most 3rd party services and backend software provide robust APIs to allow connection. Connecting these systems is key to streamline your business and minimizing manual intervention.
When integrated, updates made to the ERP flow to the eCommerce system. Orders flow to the OMS. Product updates come in from the PIM, and customer updates flow from the CRM to e-Commerce system and back again.
The final step in integration is utilizing a system like Extensiv to bring it all together. Analyzing data from integrated systems provides businesses with the ability to forecast, plan, and make business decisions based on data. This mean less spreadsheet updating and more strategic planning and growth.
3. Mobile First...and Second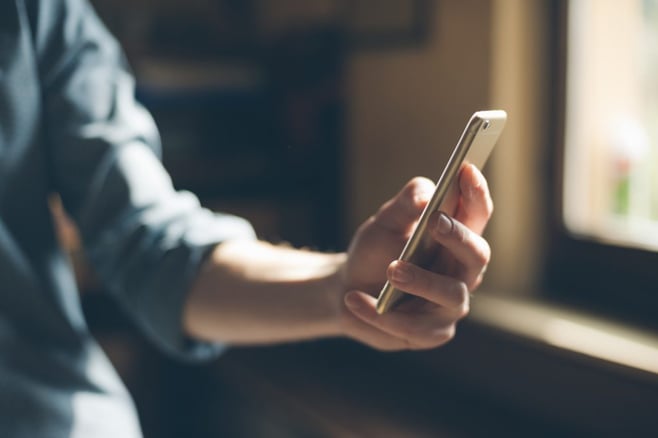 In 2016, mobile usage surpassed desktop usage for the first time. This trend is only accelerating, and in 2018 it is imperative to optimize your website for mobile.
Opportunities abound in this space. According to a recent study by Adobe, mobile commerce conversation are lagging behind desktop, despite increased mobile traffic. The m-Commerce experience isn't quite there, shopping can be clunky, images are hard to see, security and speed are concerns. But this is changing too, and it is important to ready your site for full-on consumer adoption of m-Commerce.
Mobile is about convenience, and AOV is actually higher on mobile devices due to customer impulsivity. Simplifying the experience is key to increasing mobile conversions. Focus on the following when optimizing your mobile eCommerce site:
Performance: Images must be optimized for mobile, in size and screen space, to load quickly and look great. Video as well. Product filters can be minimized to allow for easier search and selection.
Ease of use: Social logins help customers login quickly. Dropdowns don't work well on mobile, so consider using quantity selectors (+/-) so customers can increase cart amounts easily. Larger buttons and Calls to Action make it easier to navigate and buy.
Minimize options: Simplify the checkout process with OneStepCheckout options. Consider a curated mobile catalog with fewer products and filters for mobile shoppers.
Custom experience: Provide deals for mobile only customers, or mobile only content. If there is a compelling reason to shop and complete mobile purchases, customers will be more apt to buy.
A final note on mobile...you probably don't need an app.
Apps had their moment in the sun, but are now being dropped by many consumers unless there is a compelling reason to keep them. Retailers who have had success with mobile apps are using them to augment the in-store experience (like order ahead functionality and in-store coupons). For most e-commerce shops, optimizing responsiveness and customizing the m-Commerce experience is the way to capture more mobile shoppers.
Recap
Virtual storefronts are replacing physical ones. This change provides access to customers around the world, shopping 24 hours a day. Unfortunately, it is harder than ever to attract and keep shoppers online. Customers need a compelling reason to visit and to stay with you. This means a great eCommerce experience.
Data analysis and testing tools allow you to see how customers are behaving on your site and improve their experience over time. Typically, they won't notice these small changes, they will just know that the site is easy to use and keeps getting better.
The same can be said for seamless integrations. When your site is performing like a complete organism, speed and efficiency are optimized. Most importantly, automated integrations free up site administrators so they can work on building a better business.
m-Commerce is the next wave of eCommerce, and the time to prepare is now. Simplifying and customizing the mobile experience drives shoppers to mobile and gives them a compelling reason to complete purchases while on the go.
Making these changes will put your eCommerce business in a great position to succeed online. Indaba Group specializes in helping companies plan and execute successful online strategies. Please reach out for more information!