Extensiv attended the 2022 eTail East Conference in Boston, MA, which was full of action-packed stories, disruptive strategies, strategic conversations, and connections with top minds at America's most successful retailers. Here's a recap:
The conference kicked off with a cocktail party where people sported our Extensiv Koozies and other swag while we networked with retailers. We even raffled off a pair of Apple AirPods!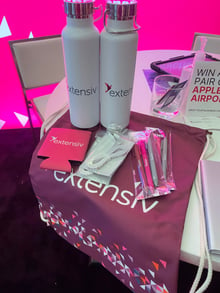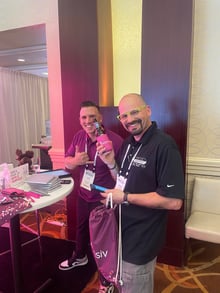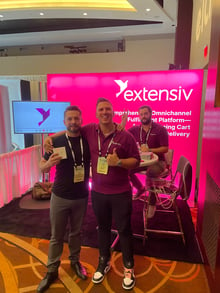 As the conference continued, the Extensiv team was able to chat with many retailers and brands who were in need of a warehouse management system, searching for a 3PL to partner with through the Extensiv Fulfillment Marketplace, or wanting to expand their business using omnichannel fulfillment.
Here's what some of our Extensiv attendees had to say about their experience at eTail East:
Richard Kang, Vice President, Business Development & Strategic Partnerships
I had the opportunity to learn so much from many of the amazing keynote addresses, fireside chats, and panel discussions. In all the great material shared, our ideology at Extensiv—that the models of the past cannot deliver on today's consumer expectations—was continually echoed on stage. Here are two standouts for me:
Forever changed (or simply accelerated) by the pandemic, we heard many cases of retailers who had adapted to offer their customers a digitally enabled seamless buying experience. DXL Group talked about how purchases could start online or in-store and then be fulfilled by delivery to the customer's home or by using the buy online, pickup in store (BOPIS) option. Consumers today expect every permutation, so serving them can lead to optimization and growth. Brooklinen and Our Place talked about how physical experiences and digital experiences were both elements of their overall strategy.
There was also a discussion about how social media has a profound influence on shopping behavior amongst younger buyers today. According to Afterpay's presentation, 55% of Gen Z consumers claimed they found their shopping inspiration from social media. This is in stark contrast to 22% of Gen Xers like myself. Perhaps even more mind-bending, 72% of Gen Z claimed they would be interested in buying real world items in the metaverse!
Whether it's buy online, pickup in store (BOPIS) or purchasing directly from TikTok, we can all see that consumer expectations are changing. It was fantastic to hear examples of brands who were adapting and evolving to meet their customer's expectations.
Luke Kassidy, Sales Engineer
eTail East was a blast, but not what I was expecting … in a good way. My initial expectations for the trade show were that there would be plenty of retailers looking for solutions to help make their business operations more efficient, cost effective, and ready for growth. There were more retailers than I expected, and they were eager to learn about Extensiv and our bright magenta booth.
One of the main challenges that stood out to me for the retailers that we did get the opportunity to speak with was trying to handle multi-channel fulfillment and inventory management, which the Extensiv Order Manager is perfect for!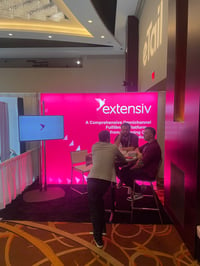 The networking was some of the best I've ever seen—lots of opportunities to get to know the ins and outs of businesses. eTail sets the scene for a no pressure networking event that got me to really share more about myself and my expertise in the industry as well as my love for Extensiv and how we can offer great solutions for their needs.
I was very happy that I got the opportunity to go. I learned a lot from eTail East and am excited for the next one.
Griffin McCarty, Sales Development Representative
As a first timer, eTail was a great experience not only to see the ins and outs of what goes on, but to also see how many different systems are needed for brands to operate at their best. Being one of the few omnichannel management-based companies at the show, it was very interesting to see all the different booths and companies that were there. Many had to do with client information and trends, options for credit card processing apps, and even big companies such as Shopify attended.
We had a lot of great conversations with brands who were at the show looking for new solutions to help their businesses. It was also great talking to other companies and people just to see how the industry works and learn about all the behind-the-scenes bells and whistles that create the ecommerce shopping world that we live in today.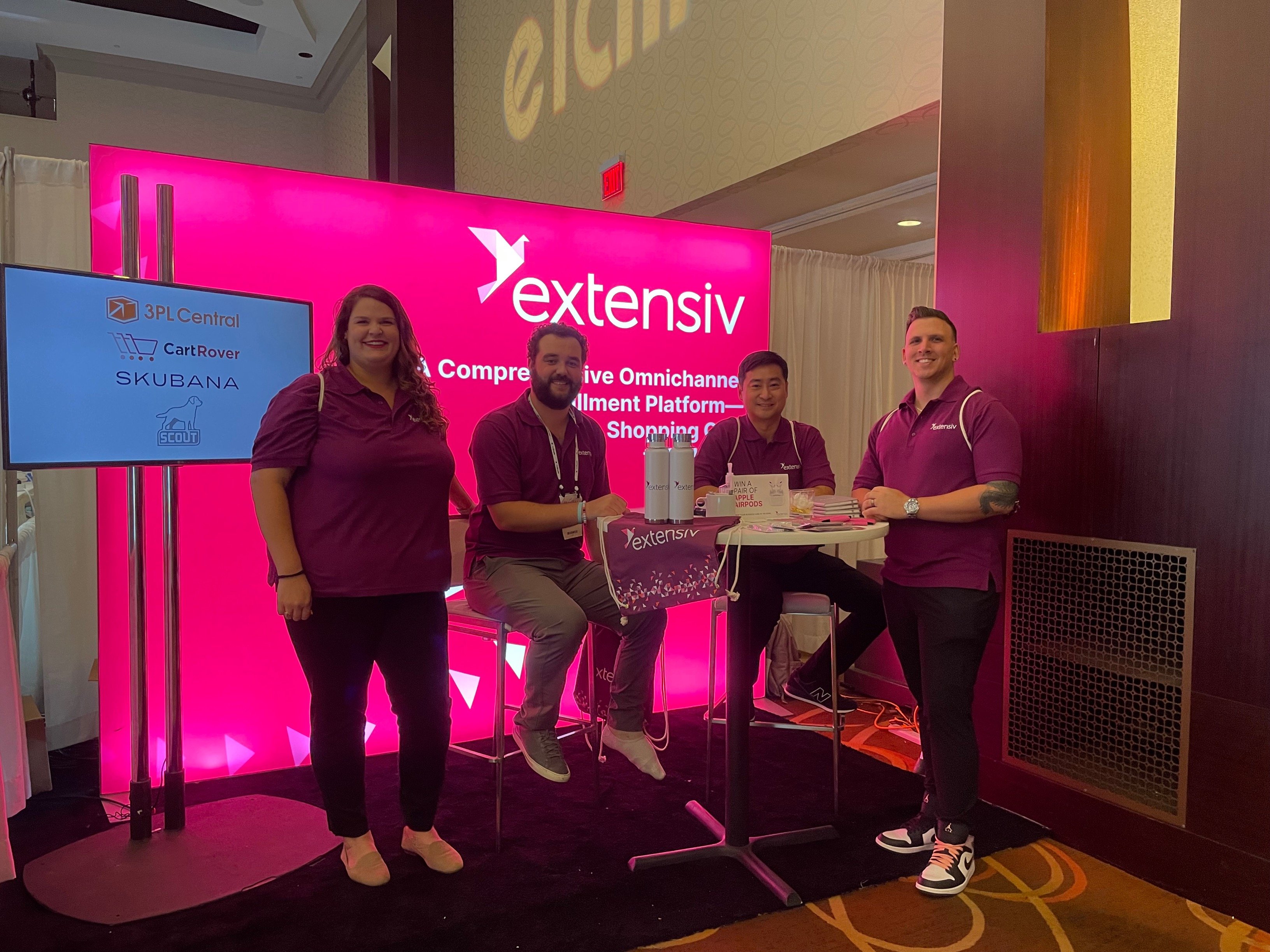 All in all, eTail East was a fantastic show.
If you are not already signed up for eTail West in Palm Springs, CA, taking place on February 27th through March 2nd, 2023, register now!
We will see you there!
---
To learn more about how an WMS or OMS can provide greater inventory control, request a demo.