When you first begin selling on Amazon things are fairly straightforward, but as your business, demand, and inventory grows, things will get more complex. You'll have to stay on top of data, inventory, customer service, vendor relationships and more. Keeping your account in good standing is important, but you should look at your business as a whole.
As you grow, it's crucial to do regular self-checks, review your progress, and make changes where needed to improve. This will help you to retain your account standing, improve profitability, and ensure that your store can continue to grow.
To help with this, we've put together a list of e-commerce self-check questions that you can ask yourself regularly to gauge your business performance.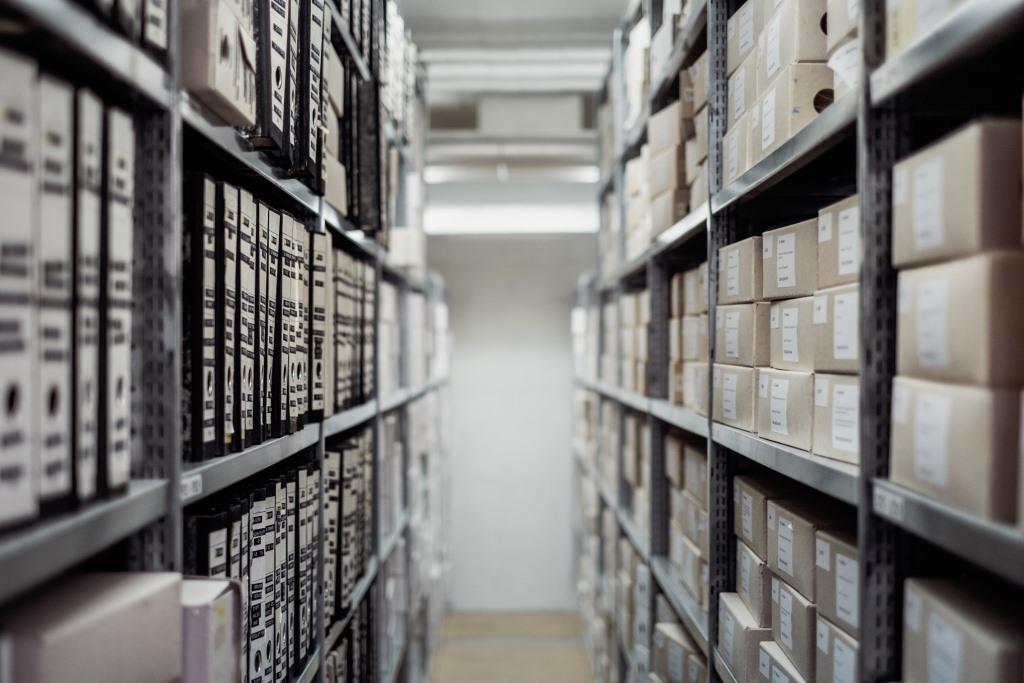 12 E-commerce self-check questions
1. How's Your Seller Feedback?
Seller feedback measures customer satisfaction with your store, shipping speed, product packaging, communication, customer service, and other details. This feedback affects your account status, your ability to get the Buy Box, and how much customers will trust your account when choosing from a list of sellers. The higher your seller feedback, the better.
However, if you have negative feedback, you can take it as an opportunity to learn. What are people complaining about? If you have comments regarding shipping speed, you can try switching to Amazon FBA to fulfill products more quickly. If your problem is communication, you should work on your customer service, and so on. If you see any consistent patterns in your negative feedback, learn from it and work to improve, or it will hurt your account.
2. How's Your Seller Performance?
Your seller performance directly measures how well you perform according to Amazon's guidelines. If your account health drops below Amazon's requirement, your account will be suspended. Of course, Amazon will send you an email first, but it's important to work to keep your numbers up and your account safe.
Your target performance metrics should be:
Order defect rate of 1% or less
Pre-fulfillment cancel rate of 2.5% or less
Late shipment rate of 4% or less
Low negative feedback (product and seller)
If you don't meet these metrics at a minimum, your account is not in good standing. And, if your account performance isn't good, your customers aren't happy either.
3. Are you Prime?
Amazon Prime currently has more than 66 million subscribers. While many of these subscribers sign on for movies and media, they also get free two-day shipping and free shipping. If you fulfill through Amazon FBA, your products will qualify, and you will get the "PRIME FREE SHIPPING" button logo on your products. This can boost sales, as consumers love free shipping.
While Amazon's FBA does cost money (about $1.55 per product for a small item like a Blu-Ray), it can actually reduce the burden on your own warehouse while boosting sales and improving overall seller performance. Amazon handles warehousing, fulfillment, customer service, and more, so you get more sales and better reviews without having to worry about fulfilling increased orders quickly.
4. How Much Stock Does Your Competition Have at FBA vs You?
Chances are that if you're selling on Amazon, you have a lot of competition. It's important to monitor your competitors to determine how they compete with you. For example, if a competitor is stocking a large amount of inventory with Amazon FBA, they are likely selling high volumes as well. You can easily manually check your competitor's FBA stock with a simple 6 step process.
Go to the sales page
Click the "Used & New" button that brings you to the list of available sellers.
Pick the seller you want to compare and add their item to your cart
Click "Edit your cart"
Edit the product quantity, and change it to 10+. Type in 999 and click update.
If the seller has fewer than 999 items, it will state the total volume the seller has available.
This method won't work if there are purchase limits in place. For example, in some cases, Amazon will limit purchases per customer to just a few items.
What can you do with this information? You can determine if it's profitable to increase your FBA listings, find out why your FBA listings aren't selling as well as they should, and make decisions about the product.
5. How many competitors are in the listing with you?
Understanding your competitors gives you an advantage because it enables you to make better decisions with marketing, merchandising, product pricing, and more. If a product has too many competitors, it may not be worth investing your time and effort. However, if you can compete and win the buy box, you will get more sales.
Buy Box winners are calculated based on several factors, like seller feedback, account standing, shipping speed, cost of product, cost of shipping, etc. Your goal should be to have the highest feedback and the lowest total price for that feedback range.
6. Do you know competing sellers personally? If you raise, will they raise or stay?
Understanding your competitors and their motivations can help you to compete. For example, if you raise the price on a product because you have a limited supply, will other sellers raise with you to earn more, or will they keep price steady and go for volume?
Knowing your competitor's potential reactions and personalities can help you to make better decisions so that you can win or keep the buy box. Invest some time and change up products, test out competitor reactions, and record the results so that you can use them when making pricing decisions.
7. Are you selling or manufacturing your own product? Can you have a deeper discussion with the Vendor?
Whether you work directly with a manufacturer or a vendor, supplier relationships are crucial to long-term success. Discussing products and options with your vendor can give you the tools to make better purchase decisions, improve purchase volume to lower total costs, skip purchases as products are nearing the end of their lifecycle, and otherwise improve your product supply chain. This is especially important if you manufacture, because your manufacturer may be able to help you to improve quality, decrease costs, or improve supply chain speed.
8. If you sell your own products, are you registered as a Private Label brand? Can you take any other steps to protect your products?
Selling on Amazon means competing with dozens or even hundreds of other sellers, even if you manufacture your own products. However, if you do sell private label, you can take steps to protect your listing from hijackers, third party edits, and copycat products. Amazon's Brand Registry allows you to sell as a private label brand to protect your listing, do away with UPC and EAN for those products, and create listings for private label products more quickly. You can register through your Seller Central account.
9. What steps have you taken to improve efficiency?
Do you use a 3PL? FBA? What inventory model do you use? Is your software still up to date/performing well? If you aren't actively working to improve efficiency, you should be.
For example, you can look at your largest total costs or total problems and work to improve them. Do you have trouble fulfilling products on time to meet Amazon guidelines? A third-party logistics partner or 3PL may be a solution. Similarly, FBA can help you to boost fulfillment time and customer satisfaction.
You should regularly check every level of your process to ensure that the technology is still a good fit and you're using the best methods for inventory management.
Aim to reduce costs while boosting customer satisfaction wherever possible. For example, if you are selling multichannel, are you using a solution that can synchronize stock across all channels, or are you cutting into costs by splitting inventory? Check your processes to ensure that you are using the best option for your store.
10. Do you have any products that aren't performing or are costing you money?
Most of us are aware of the Pareto Principle or 80/20 rule, which states that 20% of your products drive 80% of your profits. While this isn't an exact number, it probably is true that a small percentage of your products make up the large percentage of your sales. Unfortunately, if you're only focused on high-performing products, you might miss low-performing products that cost you money. If a product doesn't sell enough to make up for warehousing and management costs, it is costing you money. Check your products by sales channel to ensure you cut products that don't perform.
11. Is your stocked inventory in line with what you sell each turn?
Sales forecasting allows you to predict likely sales based on sales velocity and increases for the year. This can allow you to stock what you expect to sell, so that you can keep up with increases and decreases in sales volume based on yearly and seasonal variables. This can be difficult if you don't have at least a year of sales data to work with, but once you do, it will allow you to streamline your inventory model to stock just as much inventory as you can sell.
12. Are any of your products moving to their end of life cycle?
Letting go of high-performing products may seem counter-intuitive, but it could be a necessity if they're moving to the end of their product life cycle. Products that are moving towards the end of their lifecycle can go from top performing to dead weight in your warehouse in the matter of a few months. For example, if you stock electronics, you need to be hyper-aware of release dates and new products.
However, product life cycles affect many other types of products as well. For example, even vacuum bags reach the end of their profitable life cycle, typically at about 8 years after the compatible vacuum was released, or the median time when most people have replaced their old vacuum.
Understanding your industry and life cycles allows you to make decisions to cut products before you end up with thousands of units you can't sell.
Any questions to add? Let us know in the comments below.
A self-check can help you to quickly evaluate your e-commerce store, your current standing, and whether there's room to improve. In most cases, even if your store is doing well, you can work to improve, optimize, reduce time expenditure, and hopefully boost sales.