How our Business Gave Back to the Community
More and more businesses are incorporating charitable causes into their workplace culture. The Coca-Cola Foundation has been helping out since 1984 and has given back more than $820 million to enhance the sustainability of local communities worldwide. More recently, Salesforce's Giving Back program is getting recognition for empowering nonprofit and educational organizations with technology, community engagement, and strategic grants. They even have an employee-inspired volunteering program encouraging employees to become citizen philanthropists.
Learning more about these programs, we wanted to develop something similar at Extensiv. Our employees have some of the biggest hearts around and I knew we could offer much needed support to our local communities.
We were inspired and ready to give back
Our entire company rallied for one month to collect redistributable food items to combat hunger in the United States and we took one day to Give Freely to our communities in California, Utah, and Virginia.
On August 23rd, Extensiv paused business for a day. Each team took their collected non-perishable food items to their local volunteer location and was able to personally participate in giving back. We volunteered a total of 288 hours and were able to feed over 3500 food-insecure families, stock food pantry shelves, clean stores, sort food items, and deliver donated backpacks to a local elementary school.

Giving back felt great. It also ignited a spark across our organization which encouraged peer-to-peer collaboration, enhanced company culture, improved morale, and a solidified sense of community.

Give Freely was an amazing event and I highly recommend any organization, small or large, to develop programs to help employees recognize their generosity. Here are some the results we saw.
Boost Employee Morale
Give Freely helped boost employee morale and created a positive attitude around the workplace. Employees were proud to participate and share our cause with customers — who also provided an overwhelmingly positive response. Overall, we saw an increase of over 200% in peer-to-peer employee value recognitions during the month of our food drive and event. The best part is that peer recognitions are still continuing to surge. Additionally, we're seeing an increase in participation with social activities and overall employee involvement.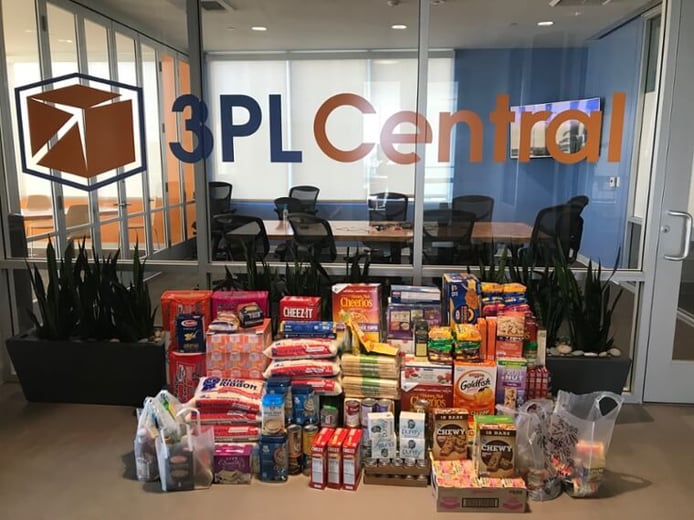 Team Building
One of the best parts of Give Freely was the opportunity to work side by side with co-workers you may not work closely with on a daily basis. It was great to see relationships blossom and bloom as we returned to work the next day. There is a heightened sense of respect among team members which has resulted in improved communications, positive reinforcement, and collaboration. Investing time in our communities also allowed us to invest time in ourselves and our culture.
Community
Extensiv works hard to partner with our customers to build valuable relationships and strives to understand how to better serve them. We took the same approach when looking to build a fellowship within our local communities to determine how to best serve and support them as well. It was inspiring for our team members to learn how many people they helped. Not only did employees enjoy giving back, our local communities also enjoyed the help — creating an opportunity to grow a mutually beneficial relationship.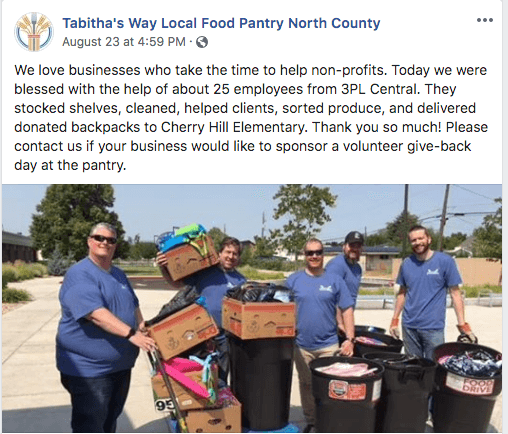 I'm very pleased that Give Freely offered Extensiv the opportunity to give back to the 48 million Americans who face hunger. I know I speak for all of us when I say "When are we doing this again?".
We'd like to give special thanks to the LA Food Bank, Tabitha's Way Local Food Pantry, Western Eagle Foundation, and Loudoun Hunger Relief for offering us the opportunity to contribute. Also a big thanks to Coolhaus for making our Give Freely day end on the sweetest note.